On Friday, the trailer for Shia LaBeouf's new movie, The Tax Collector, was released.
Immediately after the trailer was released, the film received backlash from many who believe it features "brownfacing," and others who called out Shia's use of a "cholo" accent.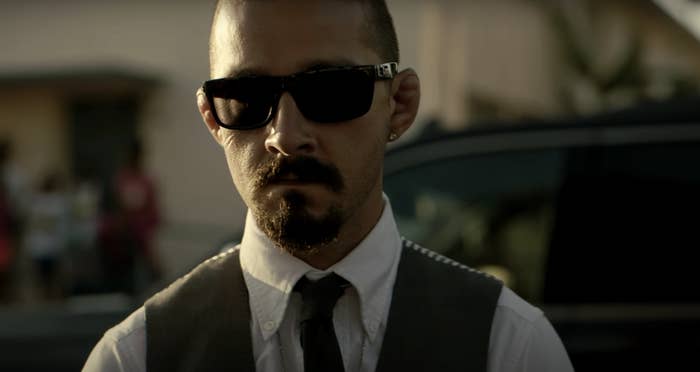 For those who aren't familiar, brownfacing — as with blackface — happens when Black and brown people are portrayed in media by someone who isn't a person of color. This is usually done by darkening a non-Black or brown actor's skin tone.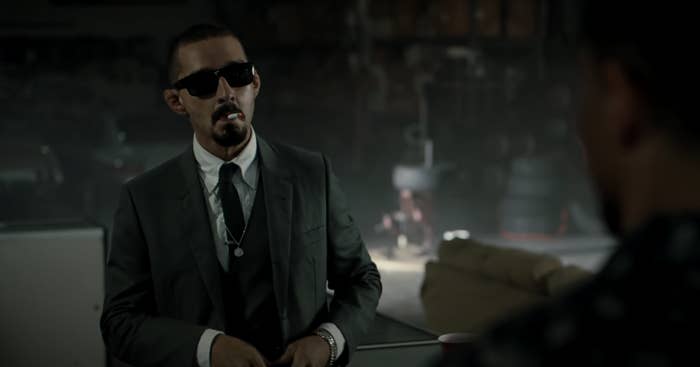 "Brownfacing, 2020 style," one Twitter user wrote, responding to a press release image of Shia's character, Creeper.
The same user called out director David Ayer specifically, and described Shia's character as a "weird movie cholo," in addition to partaking in brownfacing:
This user tweeted, "Oh hey, another movie with Latinos and Blacks in glorified gang culture on steroids that reinforces stereotypes [and] fears for white folks [and] promotes the cop mentality that 'it's a battlefield out there.'"
David then took to Twitter to address the backlash directly, including a tweet from someone who asked why he didn't cast a Latino lead instead.
He wrote, "Shia is playing a white boy who grew up in the hood. This is a Jewish dude playing a white character. Also, the only white dude in the movie."
He went on to say that he was a "white boy" who "grew up in [the] hood" and tweeted that "Chicano culture is inclusive."
David later responded to the person who called The Tax Collector a "cop movie," and denounced criticisms that Shia is doing brownface. "It ain't a cop movie. And Shia is playing something very specific. Not brown face," he wrote.
Shia LaBeouf has yet to respond, but we will update you if he does.