The former talk show host was onstage speaking at The Forum arena in Los Angeles on Saturday as part of her 2020 Vision tour with WW (formerly Weight Watchers) when it happened.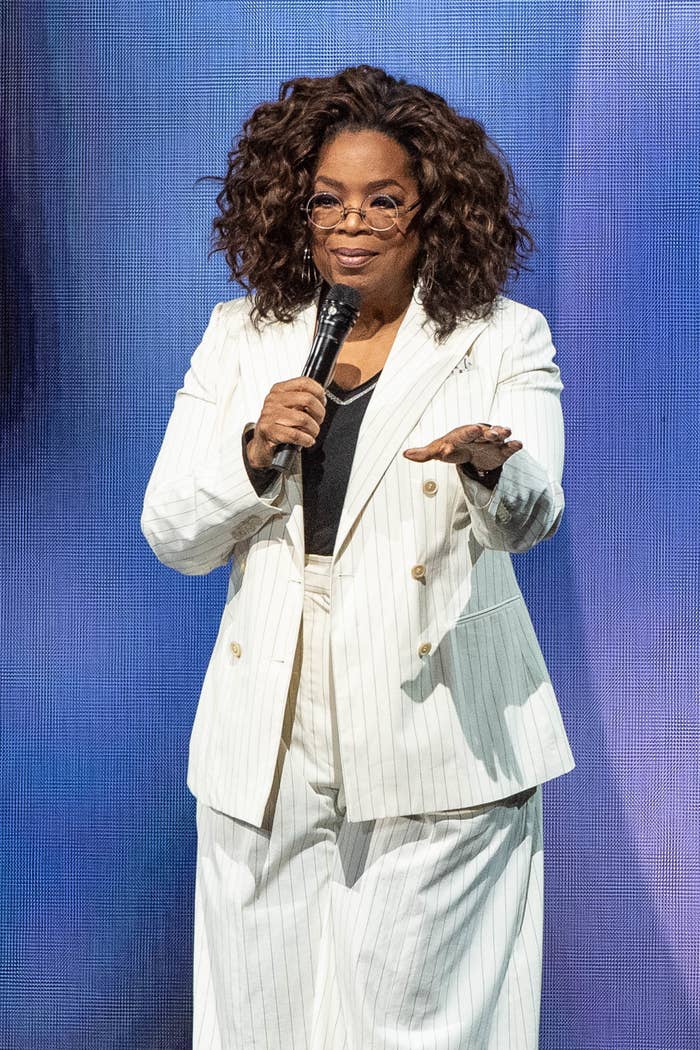 While addressing the crowd, Oprah spoke about balance, saying, "Here's my definition of what wellness means to me — and it's my definition, not yours — [It's] just an idea, because you're gonna be defining it for yourself."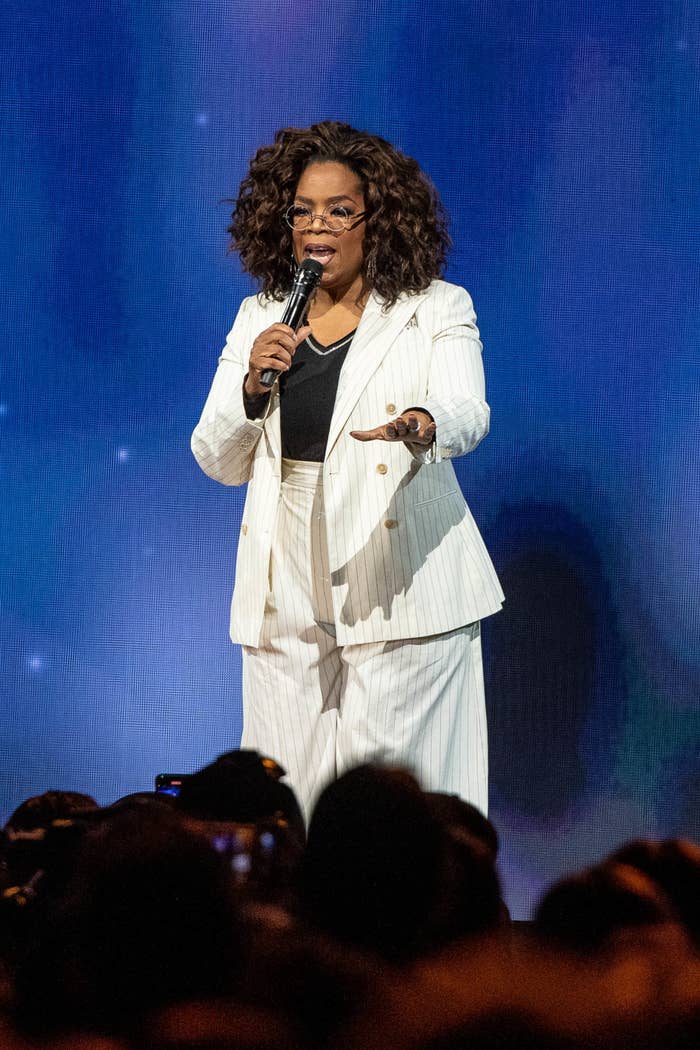 She continued, "Wellness to me means all things in balance. And balance doesn't mean all things are equal or at peace at all times—" and then, BAM, it happened:
"Wrong shoes!" she declared after falling on her butt.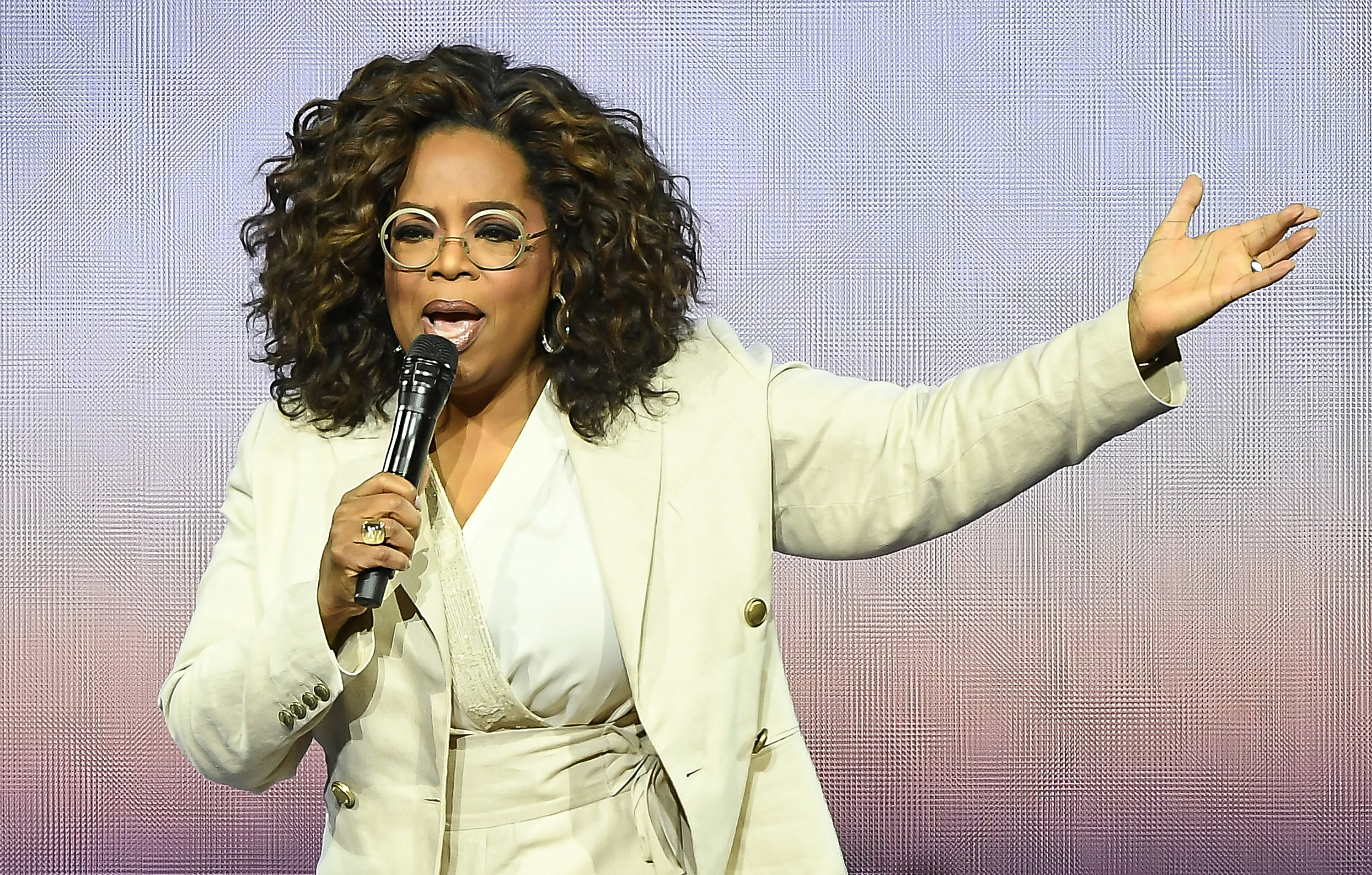 The 66-year-old then removed her shoes and said, "So it's nice to be talking about balance and fall, isn't it?"
Well, at least she had a sense of humor about it. Hope you're okay, Lady O.