But when my little bro (in my head) showed up at the 2020 Grammys on Sunday night, he was truly serving us dominatrix cowboy vibes, and I had to do a double-take: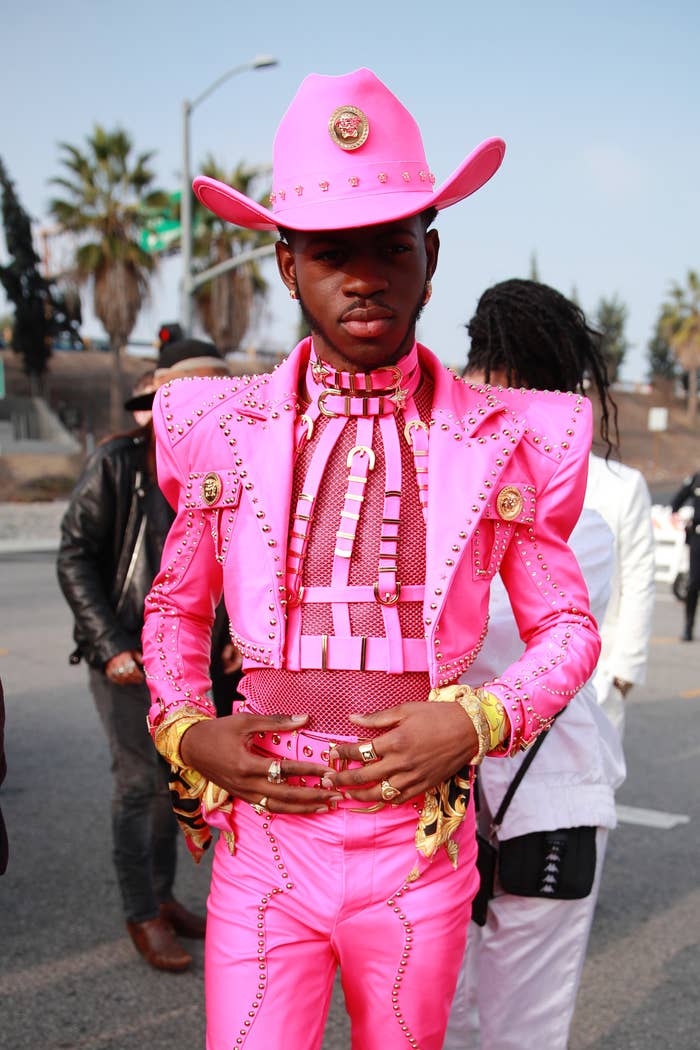 Get into his Fifty Shades of Pink!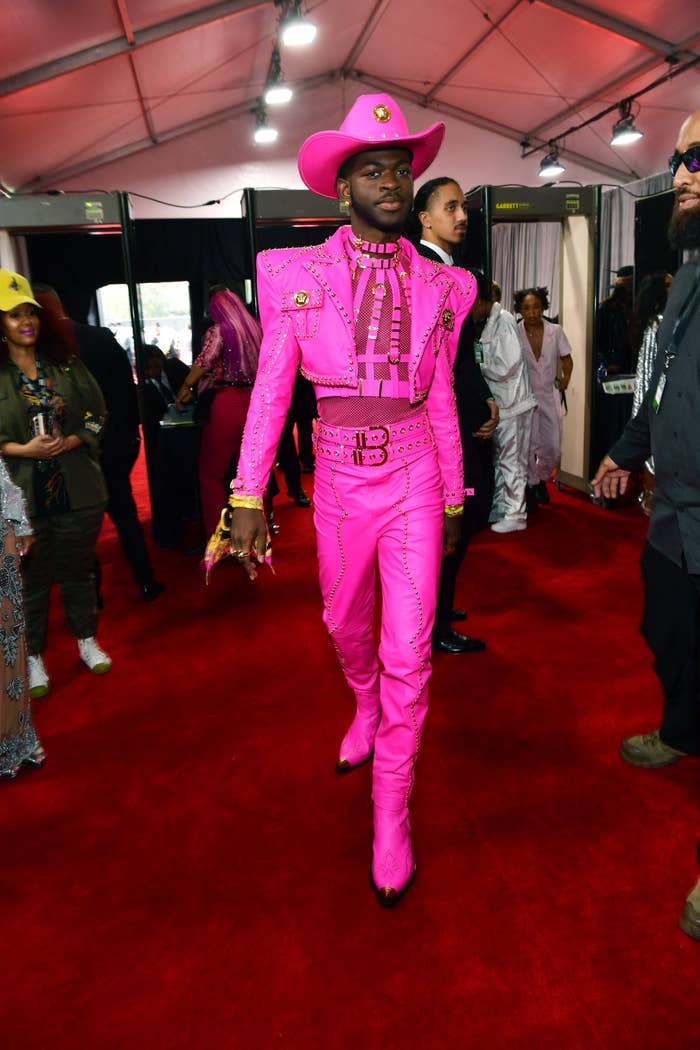 This is definitely a LEWK, as the kids would say: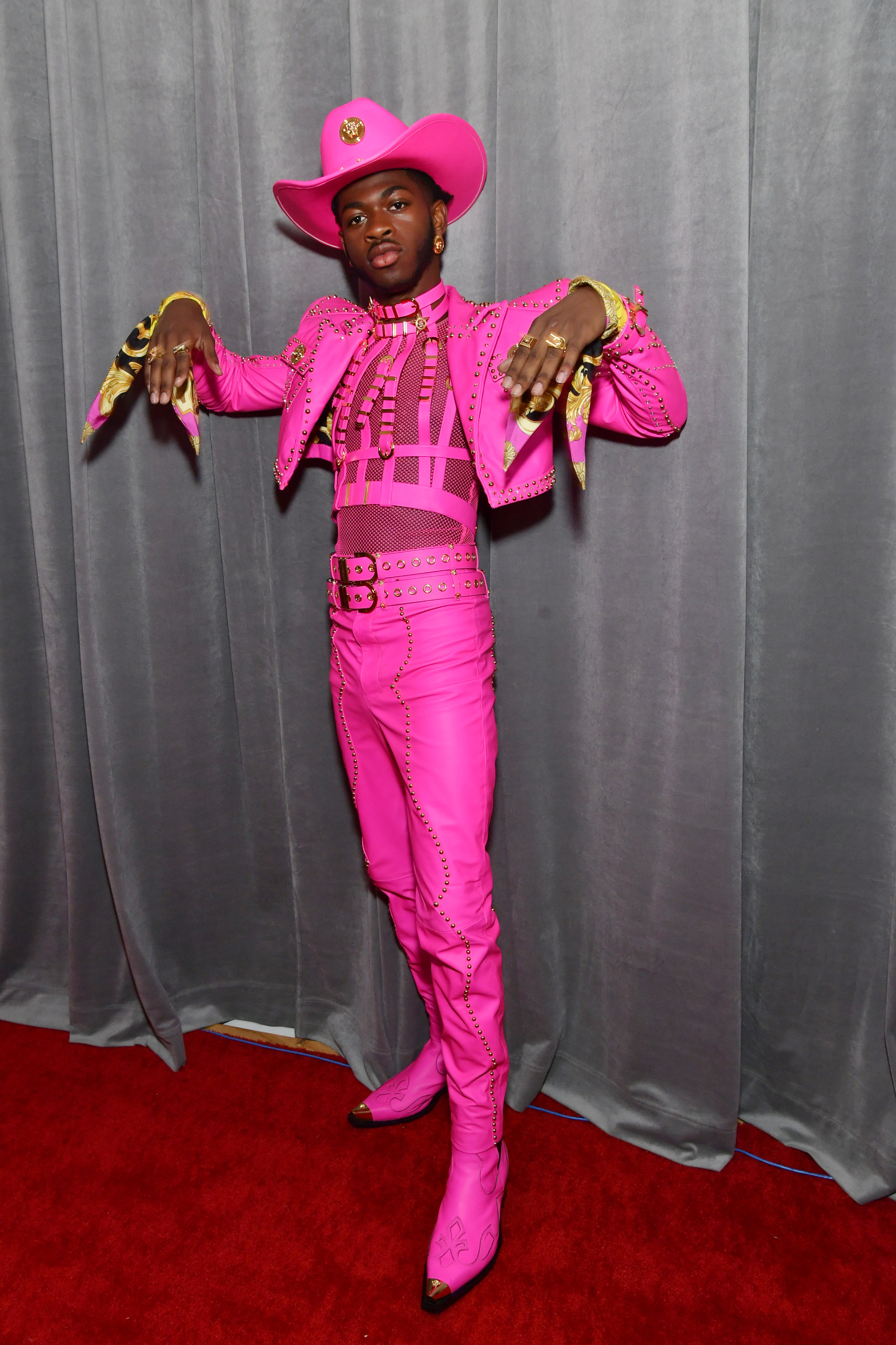 Apparently he's wearing Versace, and his cowboy hat alone probably costs more than my rent. Cool, cool.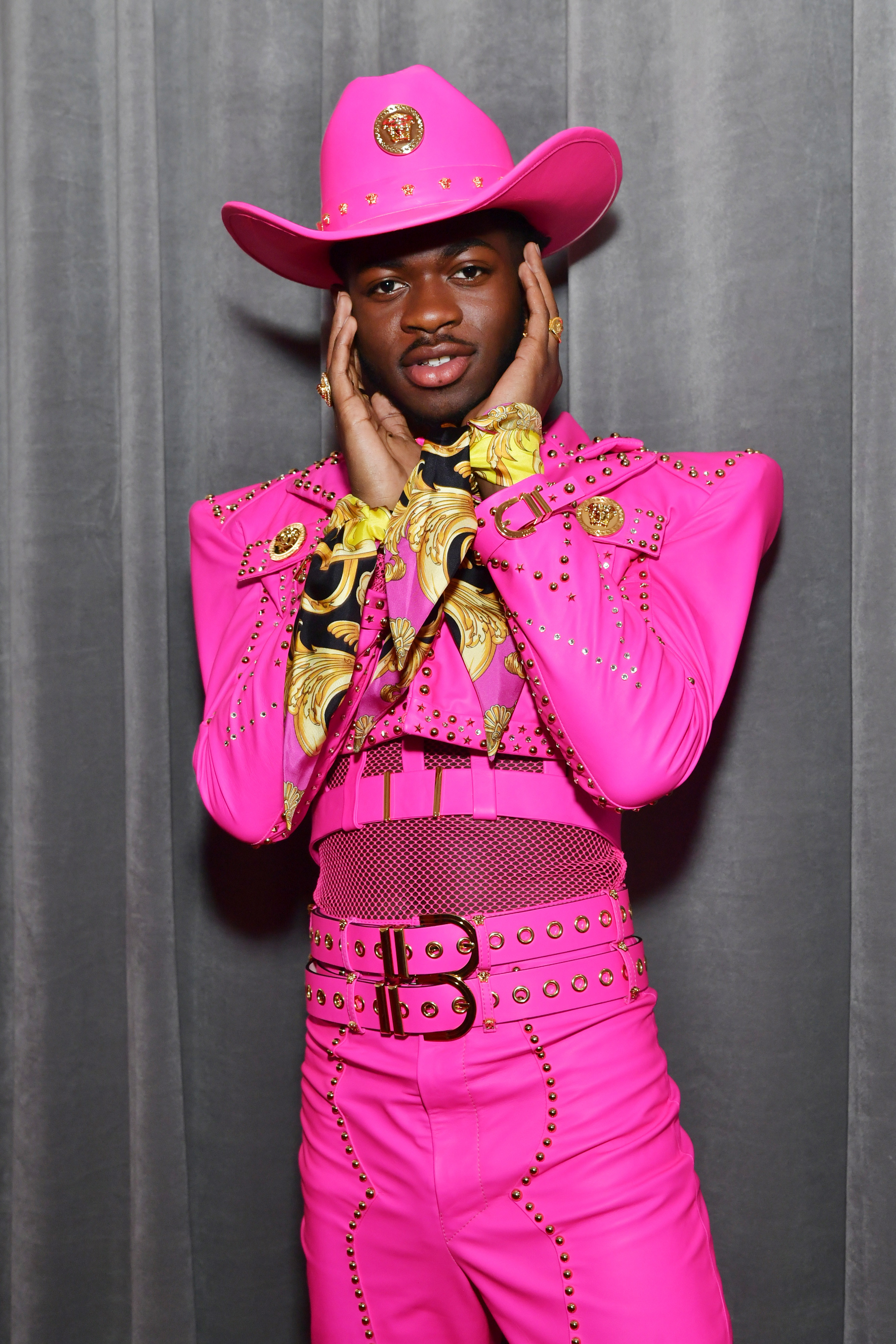 But truly, I'm just here for Lil Nas X and how carefree he is: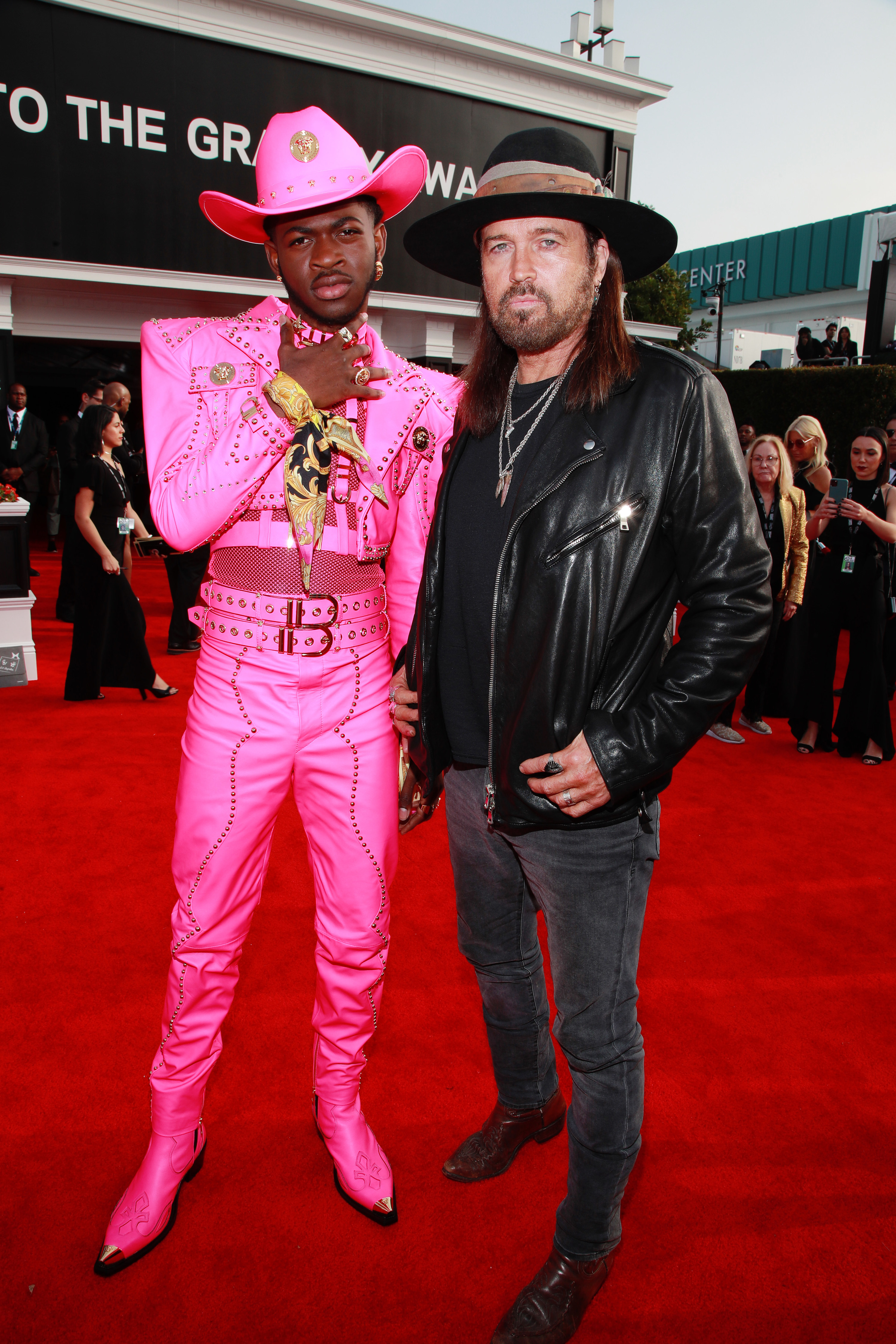 Black boy joy? I love to see it!