If you know anything about Howie Mandel, you know the guy doesn't play any games when it comes to germs.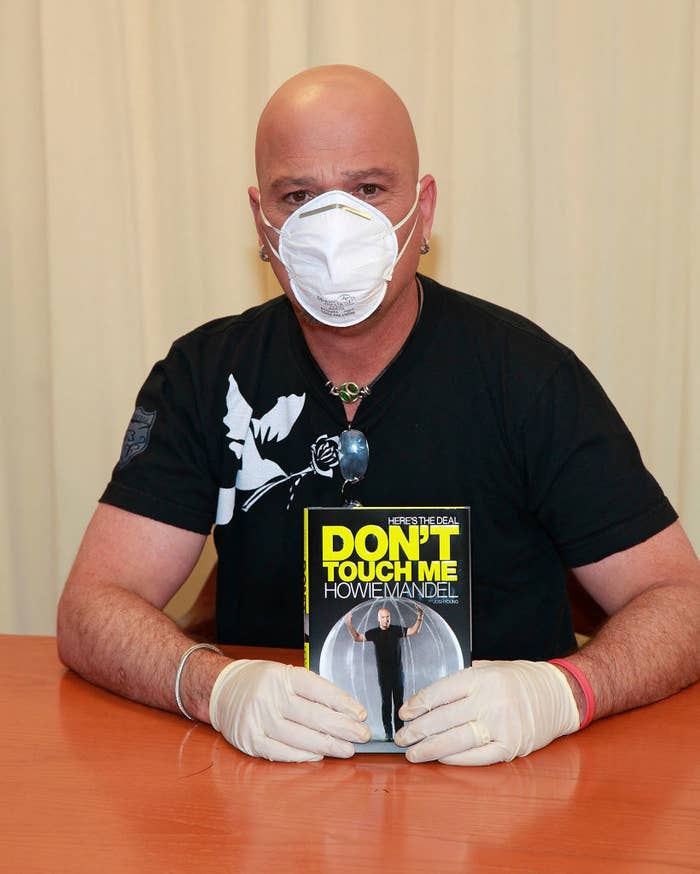 In fact, the comedian has been very open about having obsessive-compulsive disorder and mysophobia, which is a pathological fear of contamination and germs.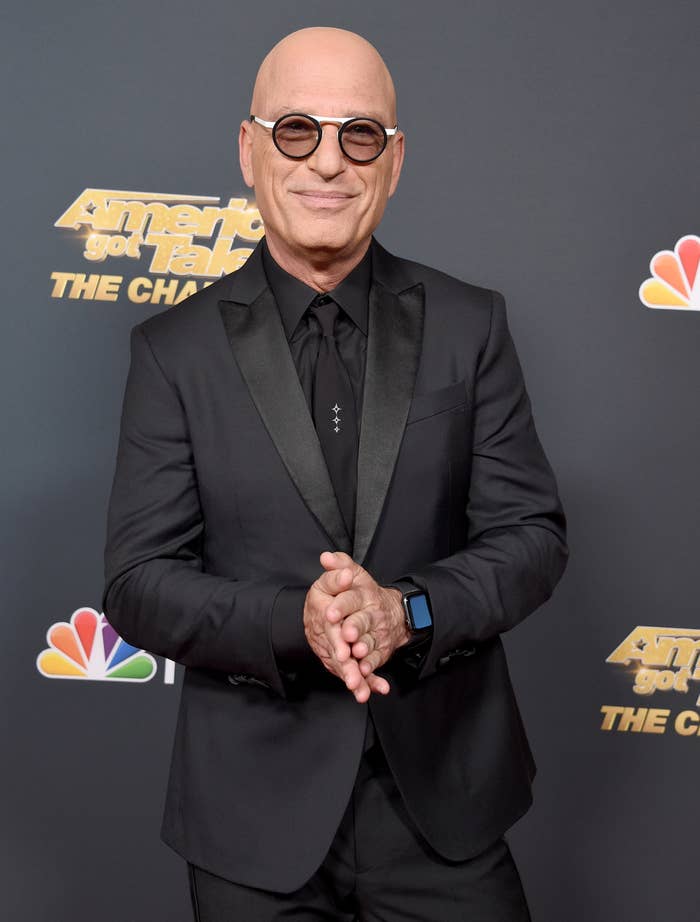 Now, because of the coronavirus that's spreading globally, Howie has taken his precautionary measures to the next level. I'm talking hazmat suits and gas masks. Yes, really.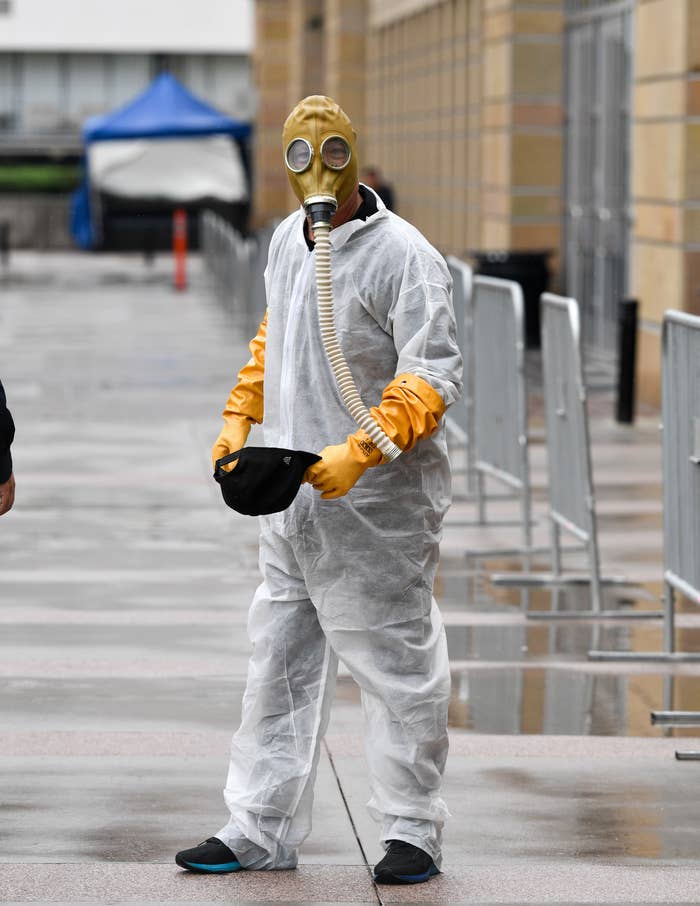 On Tuesday, the America's Got Talent judge was spotted arriving at the set decked out in the protective gear, gloves included.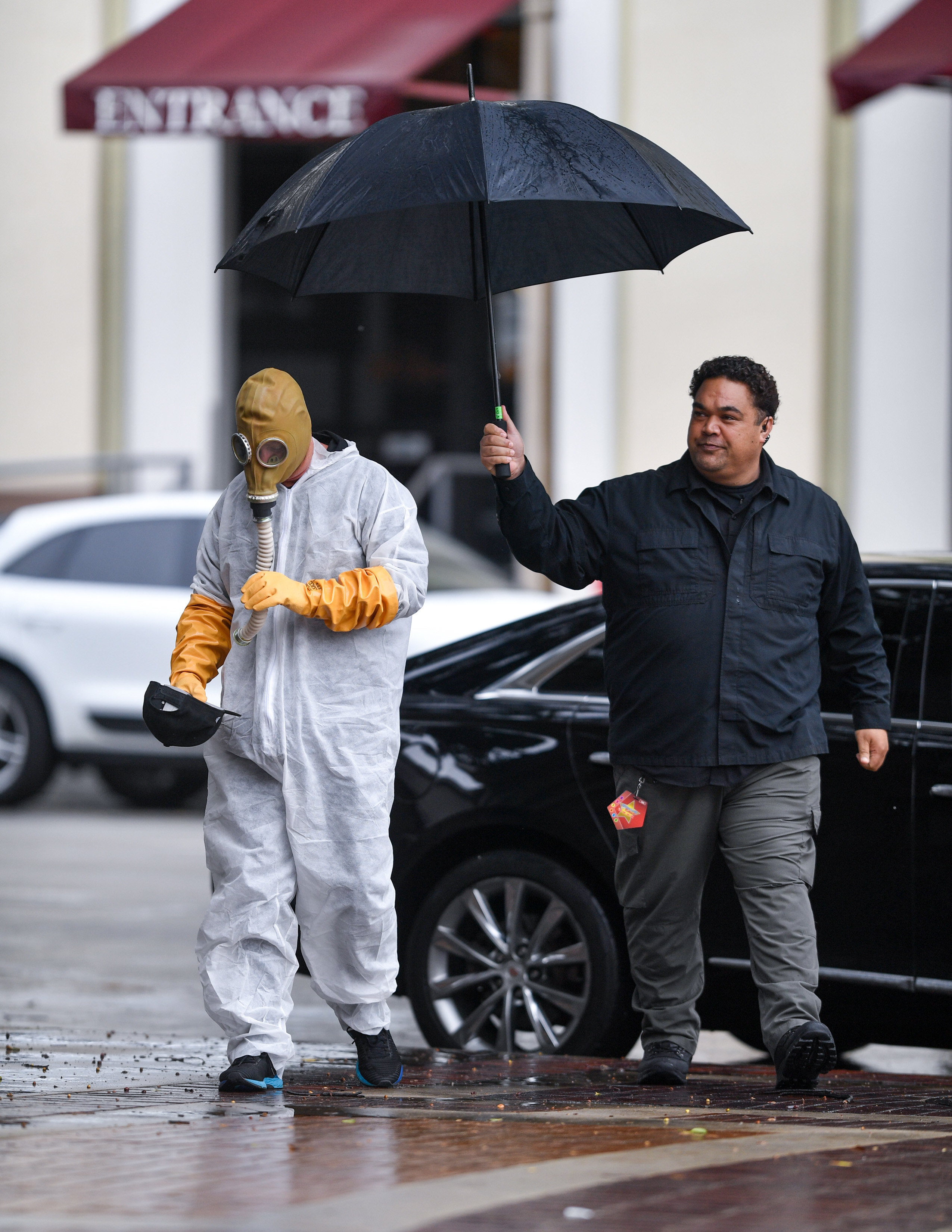 Howie waved at the cameras, proving he wasn't shy about showing off his coronavirus-stay-the-fuck-away-from-me™ outfit: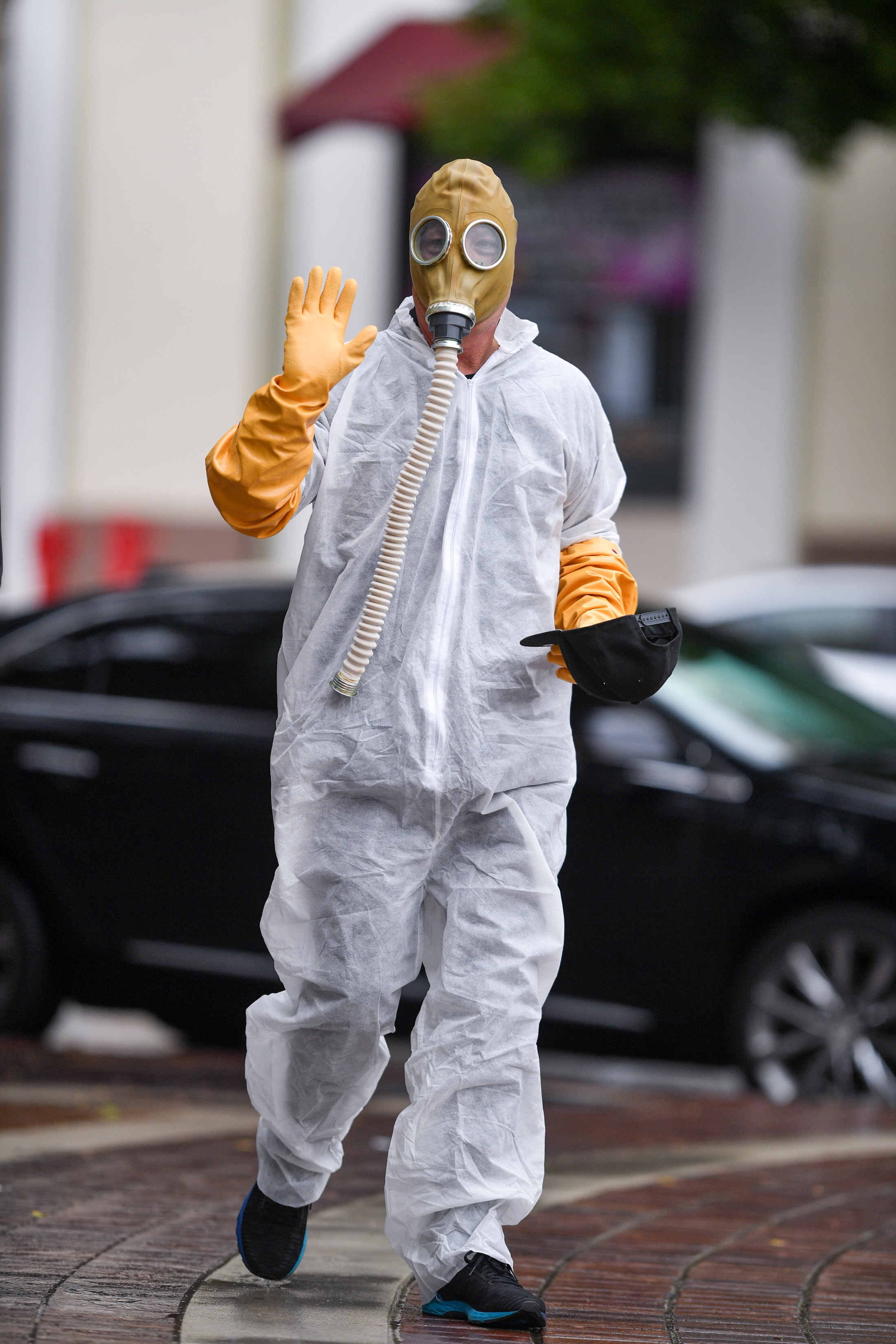 Honestly, it's a lewk. I could see it on the runways this fall: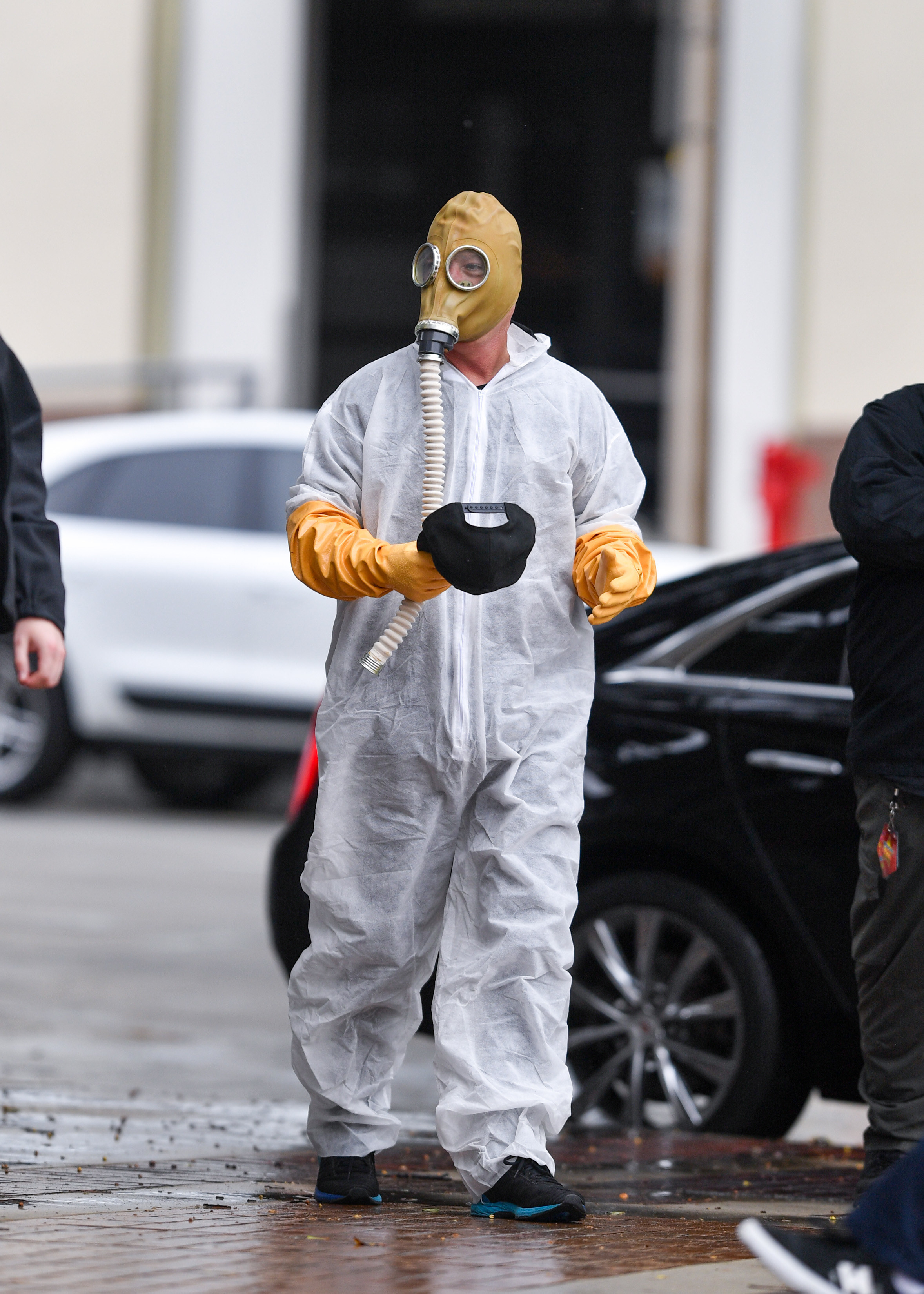 Howie joked about being extra with his outfit on Instagram, writing, "Me heading to work."
You stay safe out there, Howie. For the rest of us who can't afford hazmat suits and gas masks, there's always NYS Clean hand sanitizer.