JK, of course you do! The outfit has become one of the biggest pop culture ~moments~ of this decade.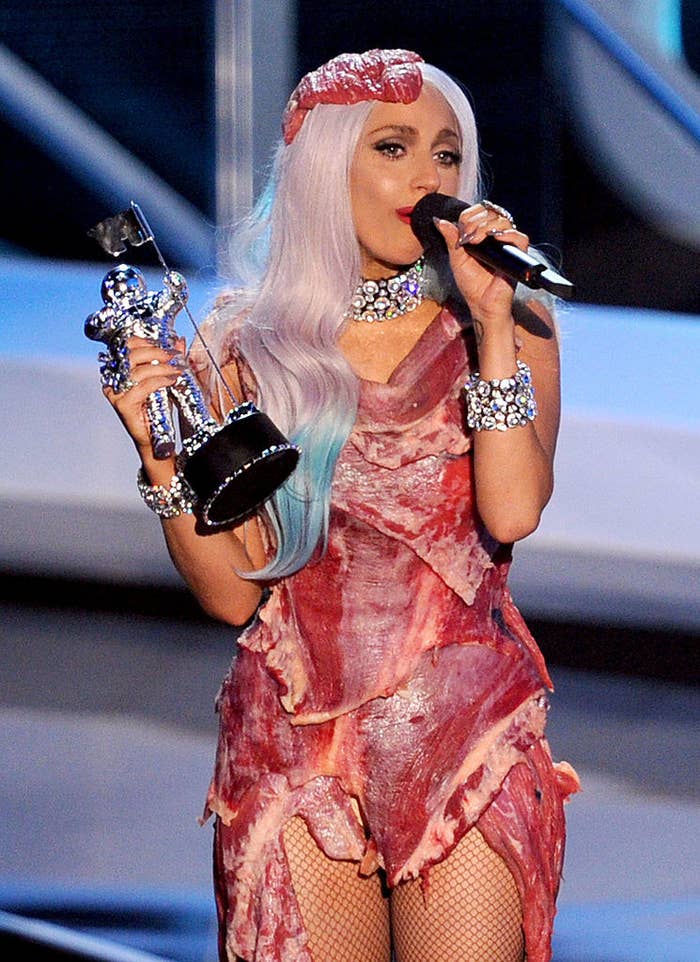 "Yiiiikessss," Billie — a noted vegan — said when her brother, Finneas, asked if the "Bad Romance" singer wore the dress to the Grammys. Billie also made these faces:
Apparently, Gaga fans (aka Little Monsters) took that as a diss and started the hashtag #BillieEilishIsOverParty on Twitter:
This fan went as far as providing context for Gaga's iconic dress:
However, most people were quick to defend Billie, with many pointing out the fact that she is vegan, so her reaction to a meat dress would make a lot of sense 🤷🏾‍♂️:
Other users made jokes about Gaga fans being so upset:
To be fair, some Little Monsters did come to Billie's defense as well:
Pretty much, it was all a shit show. Anyone who saw the hashtag probably had this same reaction:
What do you think about Gaga fans trying to "cancel" Billie over her reaction to Gaga's meat dress? Tell me in the comments.