But IDK, I'm pretty sure it doesn't get more fun than a bouncy castle.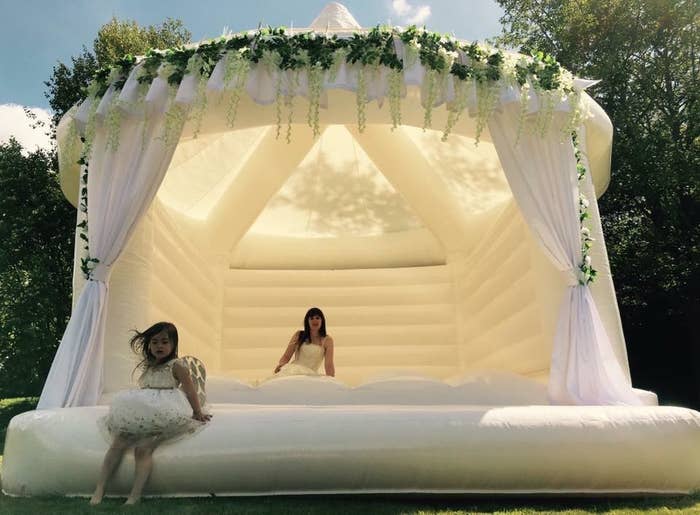 Yes, an actual bouncy castle, like the ones you flipped out over as a child, but all dressed up for a wedding!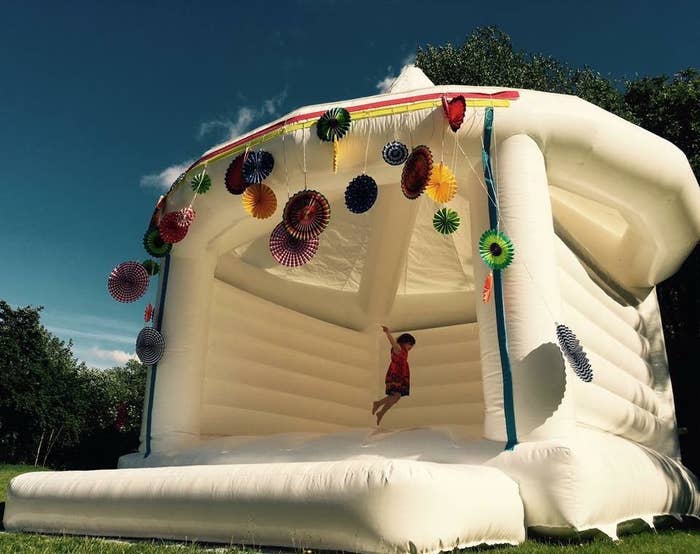 British company A Wedding Wonderland recently shared pictures of its fun, festive rentals, and they look almost too good to be true.
The castles measure about 17 feet by 20 feet by 13 feet, and yes, they look extra good with some wedding-appropriate flowers.
Although they look pretty good with fake flowers, too.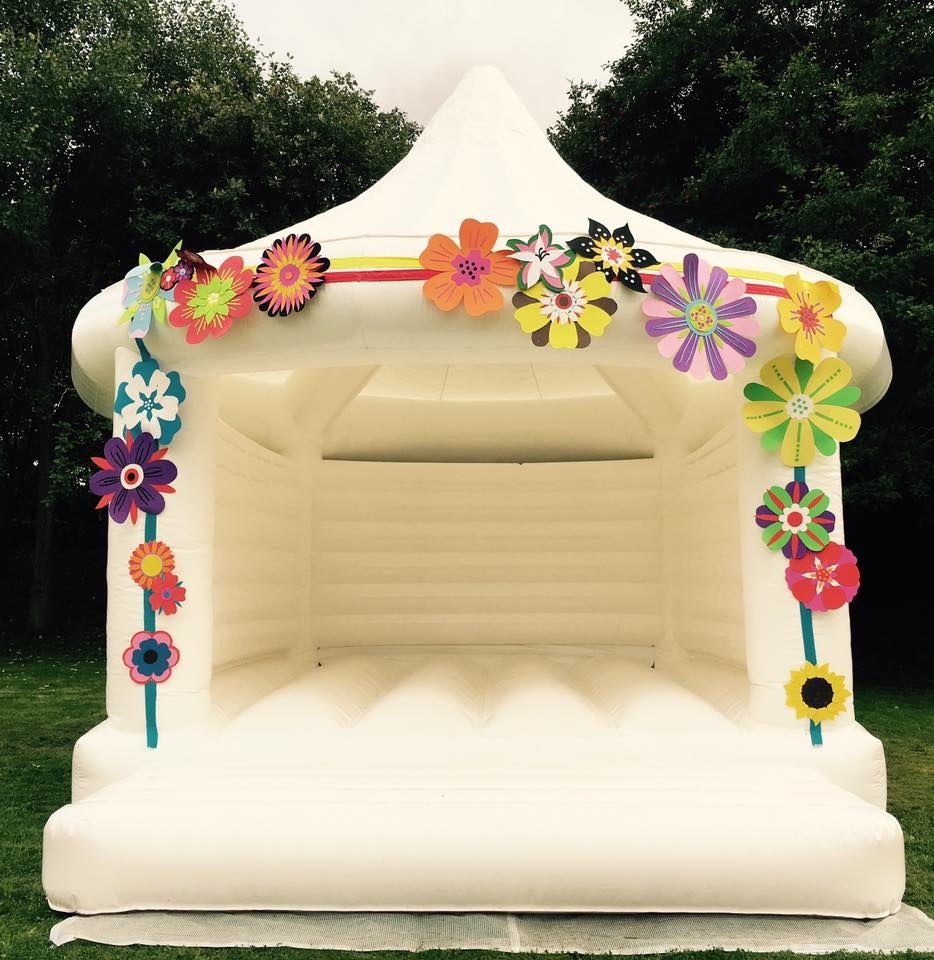 Just, y'know, make sure to take off your shoes and put down your drink before you get in there.