On July 12, 2008, a swimming accident paralyzed Jaquie Goncher from the neck down — but she managed to stand, walk, and dance on her wedding day on May 22.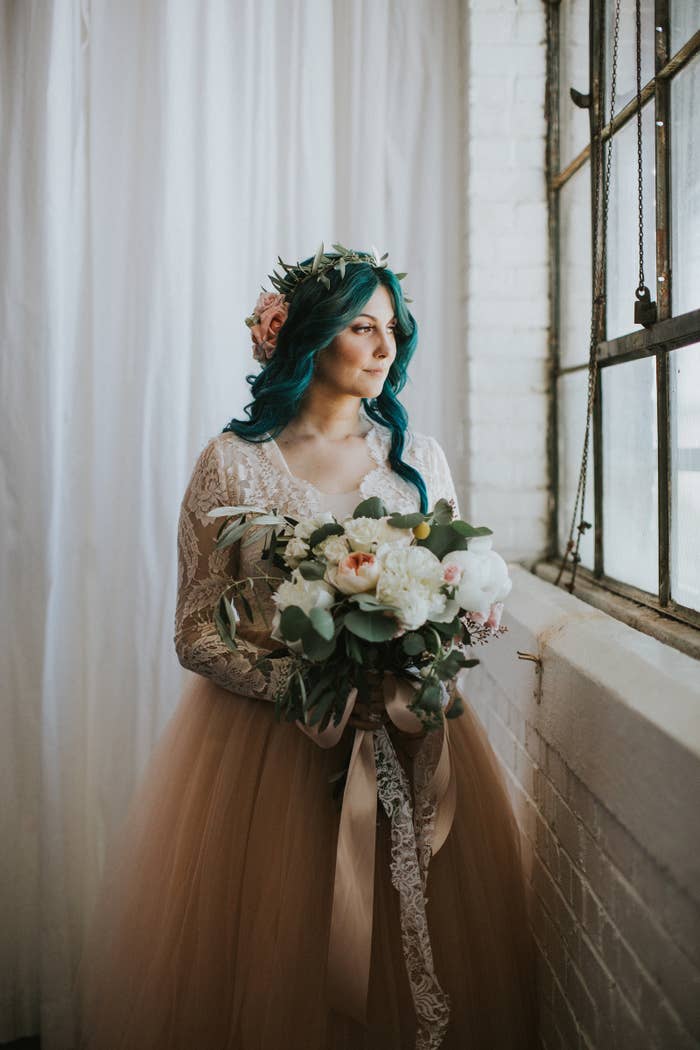 "I went to a friend's house after work and dove into her pool. I broke my neck and it instantly paralyzed me from the neck down," Jaquie told BuzzFeed of her accident.
"I sustained a spinal cord injury from my C5 vertebrae being completely shattered," she said. "I also fractured C1 and C2. After my surgery, the surgeon told my mother and I that I would never walk again."
A little over a month later, though, she flicked her right big toe for the first time, which she said left her surgeon in "complete shock."
A year before her wedding, Jaquie decided to put all her strength toward being able to stand and walk at her wedding, a goal she achieved — and then some.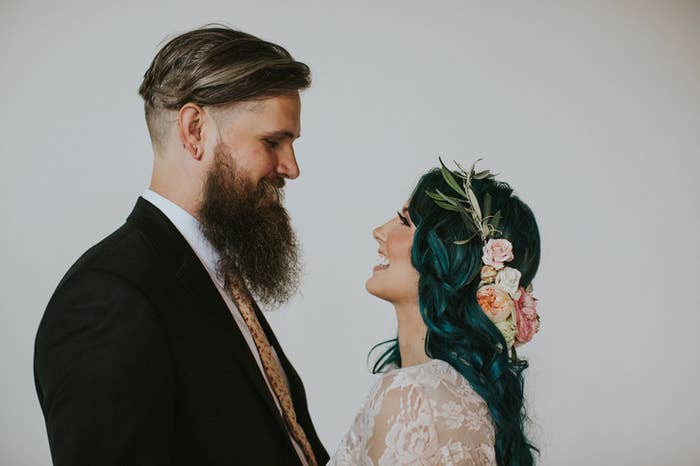 Grueling physical therapy, in addition to workouts at the gym, helped Jaquie as she built up her strength.
"I was an athlete in high school so working out again and not being able to do the workouts I used to was very emotionally hard for me," she said. "I walked on the treadmill at the slowest pace holding onto the sides and focused on not passing out. I would pull myself with my legs in my wheelchair around the gym."
She also did planks, lifted weights, used various abdominal machines, stood on a bosu ball, and used most of the leg machines.
Jaquie's efforts paid off. She was able to support herself upright for her entire 4½-hour wedding, from ceremony to reception.
Jaquie's husband, Andy, knew she'd be walking down the aisle — he'd helped her through the process — but it was a complete surprise to the rest of her guests.
Still, Andy was blown away that his bride was able to stand for the duration of their entire wedding.
As if the day hadn't already hit an emotional high, the Gonchers also shared an entire first dance, to Ingrid Michaelson's "The Way I Am."
As a wedding present, Jaquie's mother hired a live event artist, Maggie Smith Kühn, to paint the unforgettable scene.
The "overwhelmingly perfect" day was everything Jaquie dreamed of, due in large part to her enormous accomplishment.