Hi, my name is Terri, and I enjoy planning pretend vacations so I can see what's available on Airbnb.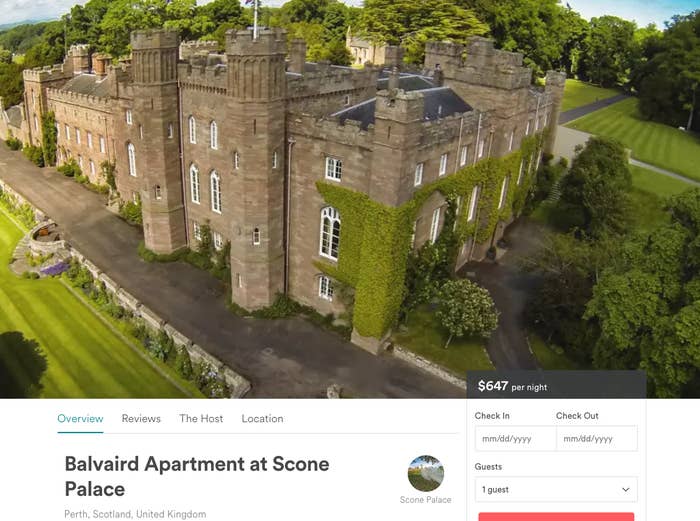 Anyway, in the midst of plotting a recent imaginary jaunt to England, I found this listing that stopped me dead in my cybertracks. I now present you with the eighth wonder of the world, Eaton Studio House.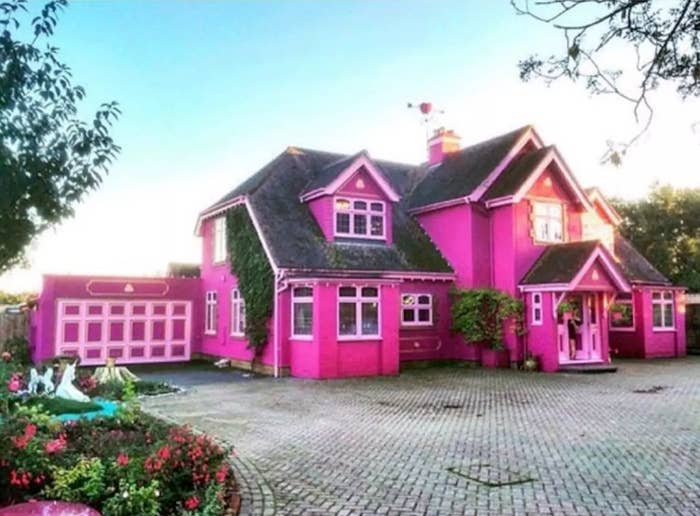 Now, maybe you're thinking, "A pink house? Come on, give me something to CHEW ON." Well lucky for you, the interior of the house DELIVERS. For instance, here's the entryway that greets you the second you walk through the Pepto-pink door.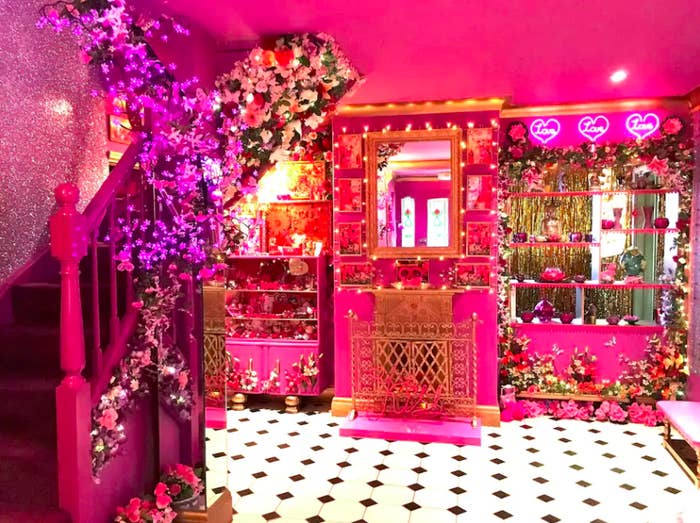 If you're still like, "But I've smoked drugs, that's nothing," please feast your eyes on this all-pink bedroom. FEAST THEM, I SAY.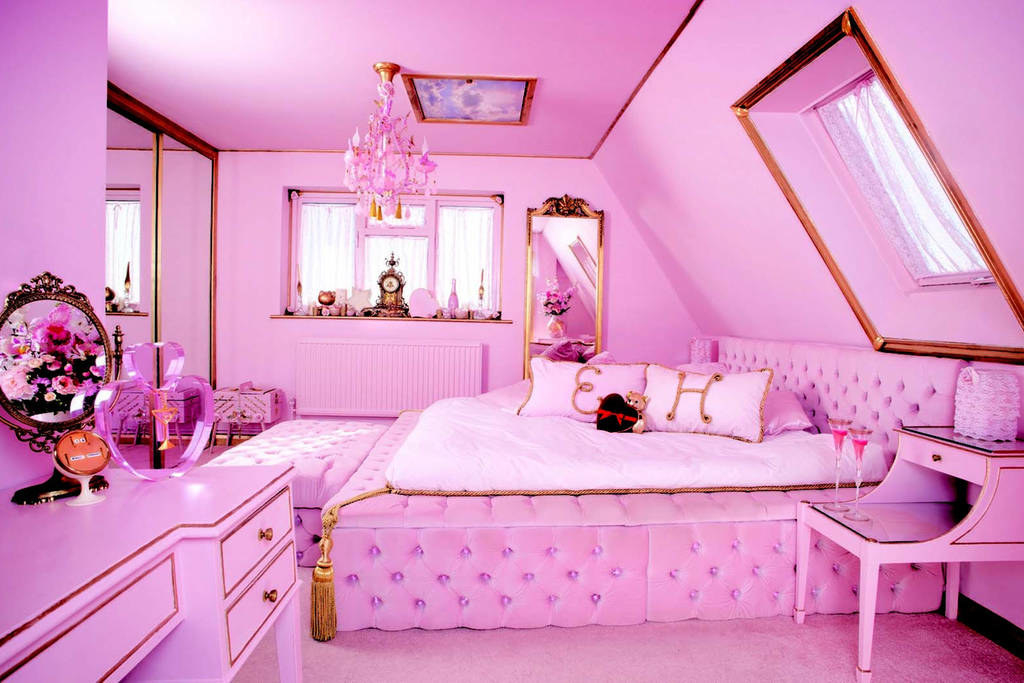 If somehow your closet is a portal to another realm and you didn't think twice about sleeping in that pink room, here's the super chill breakfast nook.
Look, I get it. We're living in an unprecedented time of shitbaggery. So why not stay in a place that has a firefighter bar????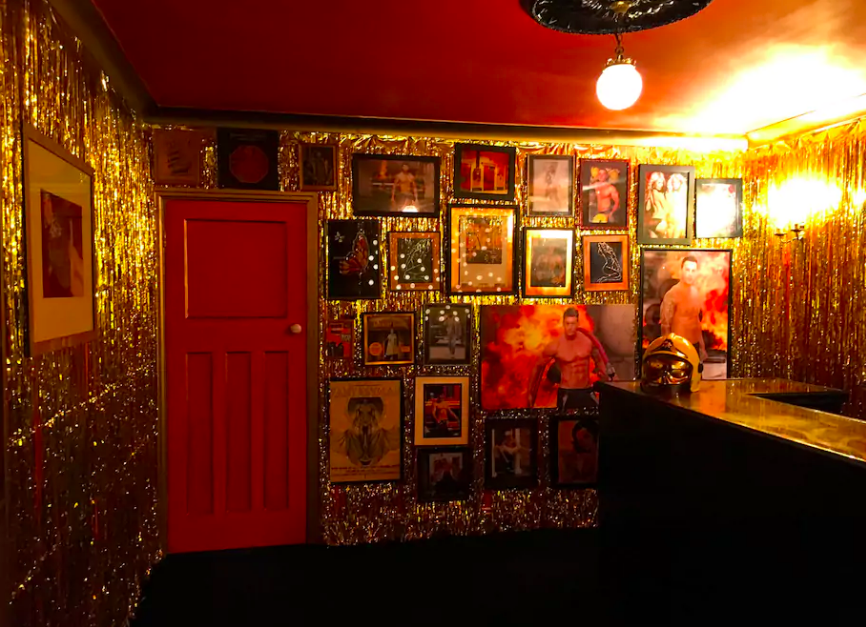 And honestly, doesn't it seem possible that a slumber in the Sleeping Beauty guest room could usher in world peace?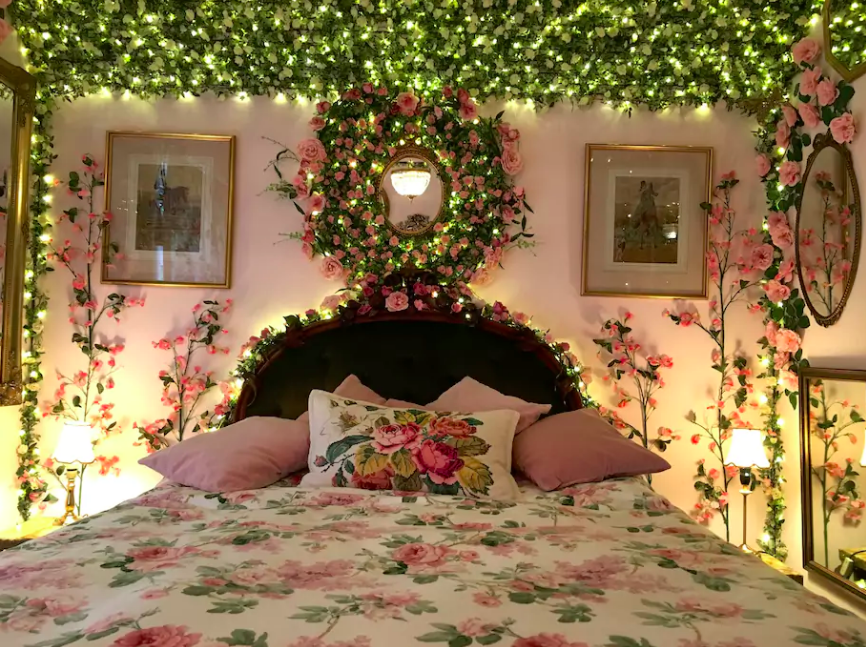 A glimpse at the gold glitter walls could soften even the coldest of hearts!!!
And when the rooms start to feel a little over the top, you could throw back a nice cold one in the saloon bar.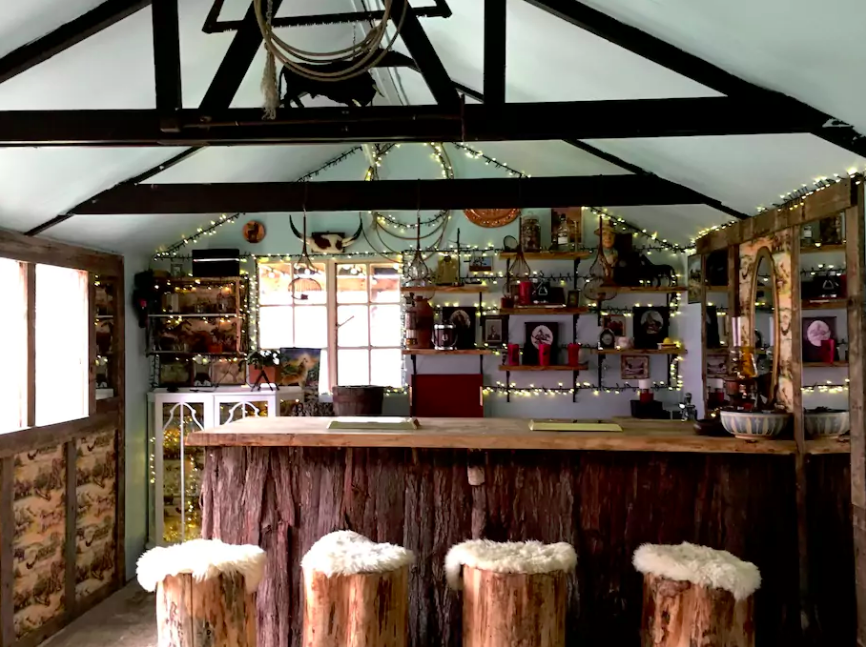 You know what? I don't even have anything snarky to say about the Love Kitten guest room. It's too perfect.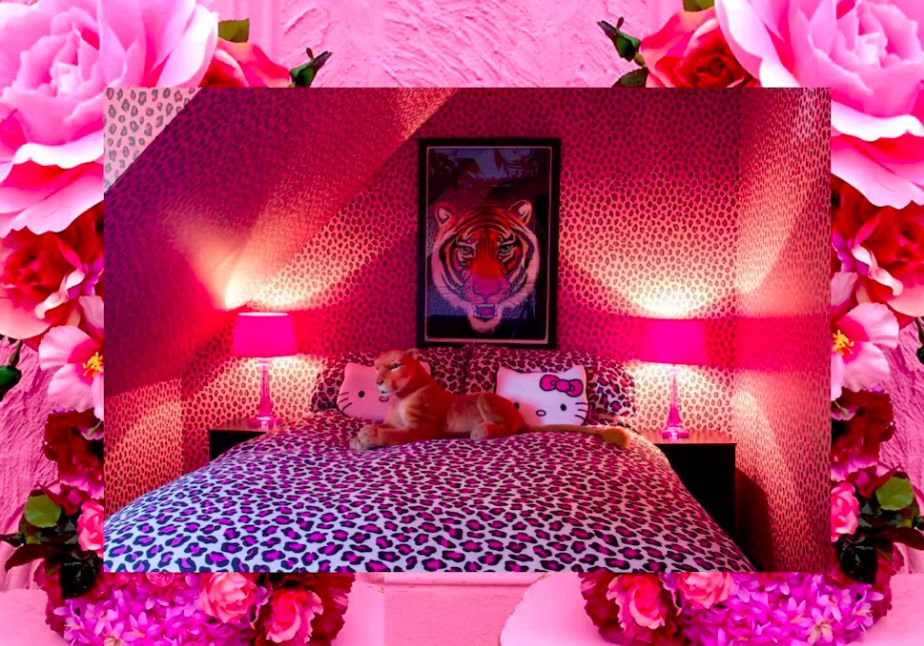 And I actually think the backyard view of the house is STUNNING. So sue me!!!