Even if you've never seen an episode of RuPaul's Drag Race (which, if you haven't, get on it), you probably know the show's iconic line for when contestants get eliminated.
It has everything: It's short, it rhymes, and it's a masterful directive.
Especially when paired what RuPaul says to contestants who get to stay another week.
Anyway, Twitter user phil recently discovered that in the captions on the Portuguese Netflix version of the show, "sashay away" is a little...harsher.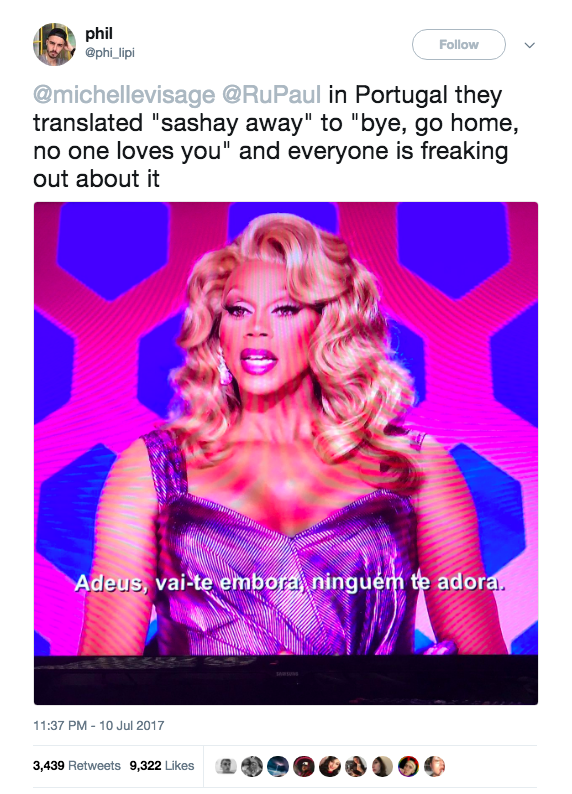 BYE. GO HOME. NO ONE LOVES YOU.
Apparently, the over-the-top translation was chosen because it rhymes as beautifully as the English catchphrase, even if it isn't completely accurate.
Either way, people are living for it.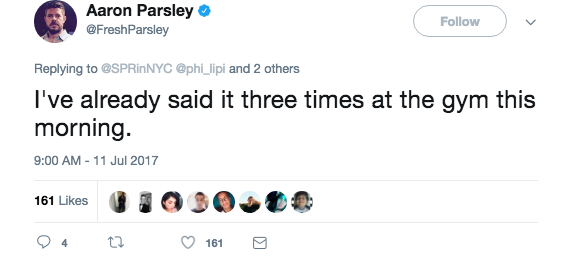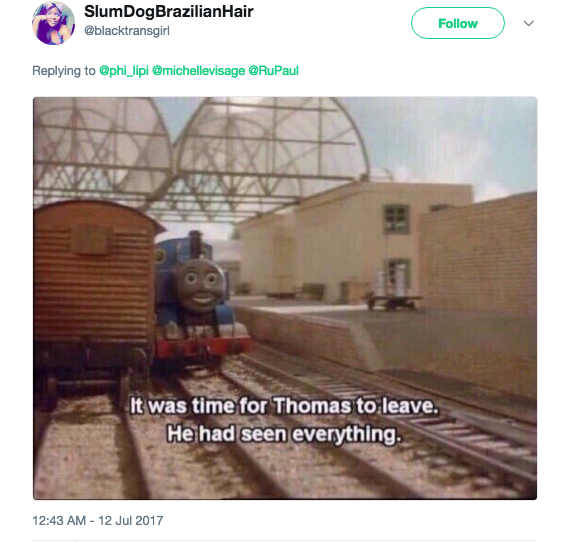 Although they are noting that Ru would never be that brutal to a contestant.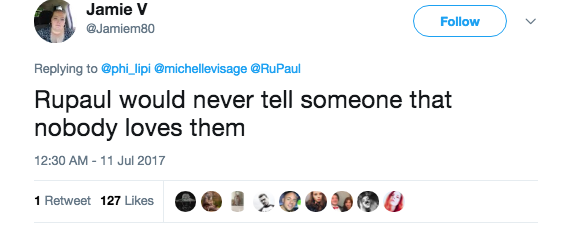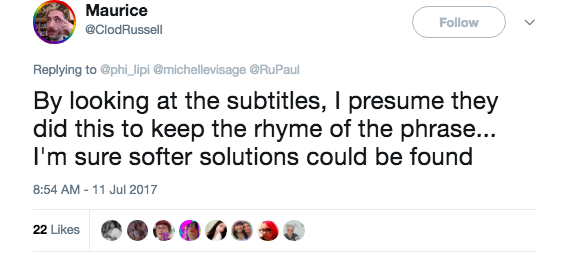 Anyway, thank you, Portuguese Netflix, for this gem.