Former President Bill Clinton has recently become an unexpected poster child for joy and wonderment.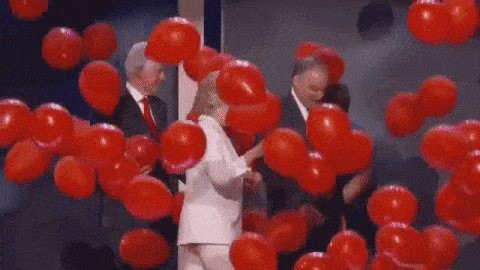 Case in point: This cheeky photo he posed for at the George W. Bush Presidential Center in Texas.
Get it?? It's funny because he served as president in between both George Bushes!
LOOK HOW HAPPY HE IS!!!!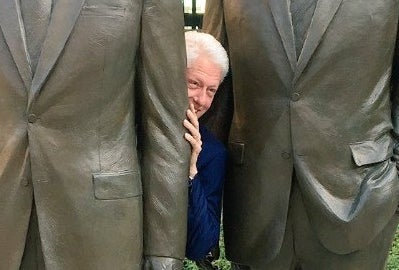 Obviously, people on Twitter have plenty to say about his playful photo op.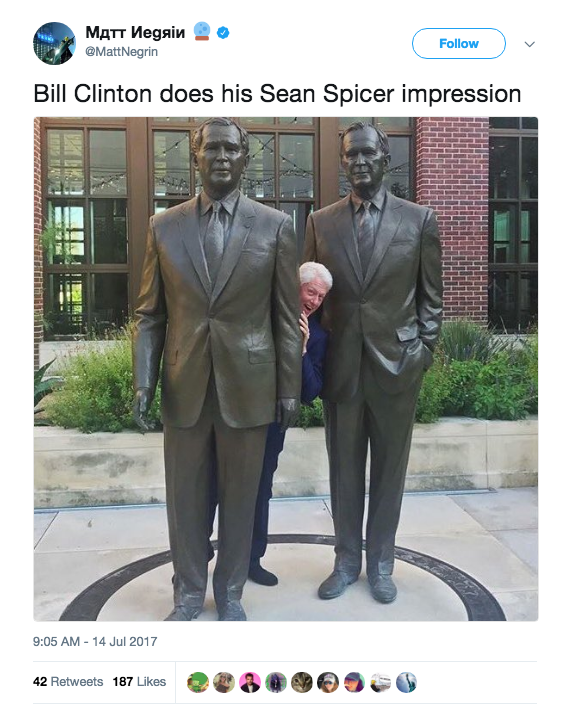 You do you, Bill.