Season 21 of The Bachelor is finally over! Each week, Terri — who has seen every episode of The Bachelor and the spinoffs — and Rachel — who is watching for the first time — have been recapping the latest episode of this epic season. Catch up on all our other recaps here.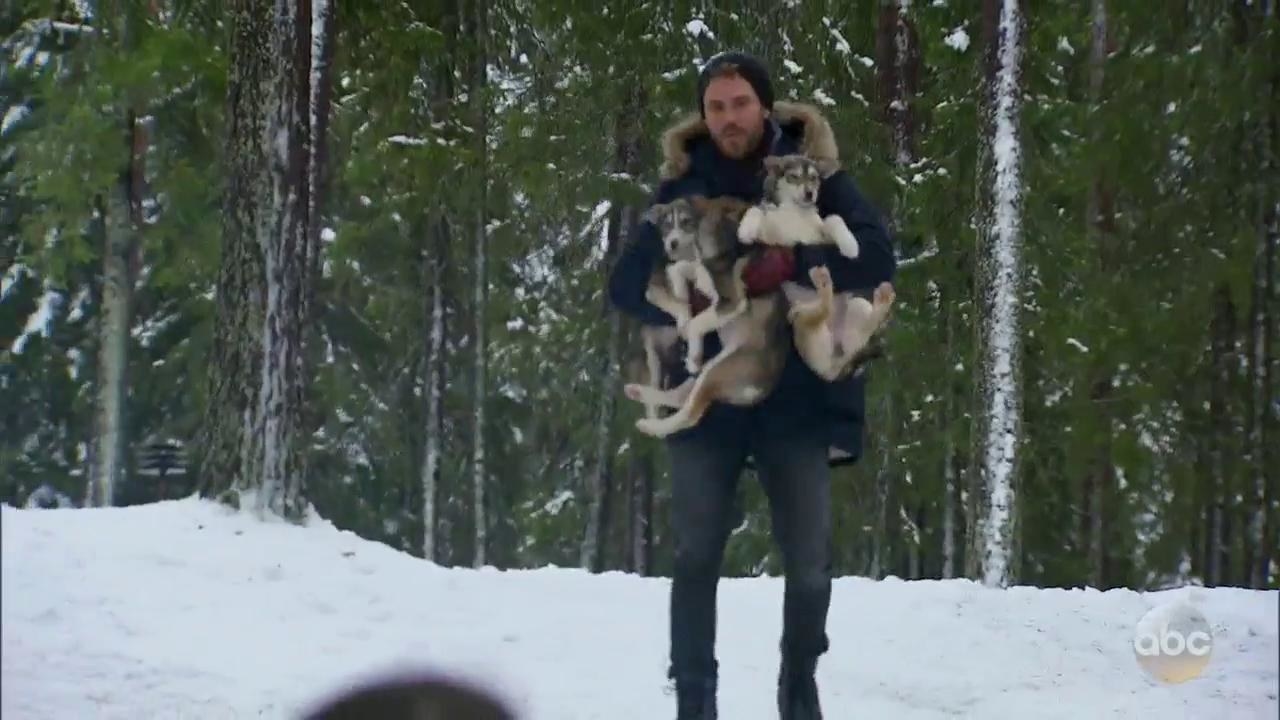 1.
The live studio audience cheers very loudly when Chris Harrison asks who thinks Nick is going to end up alone.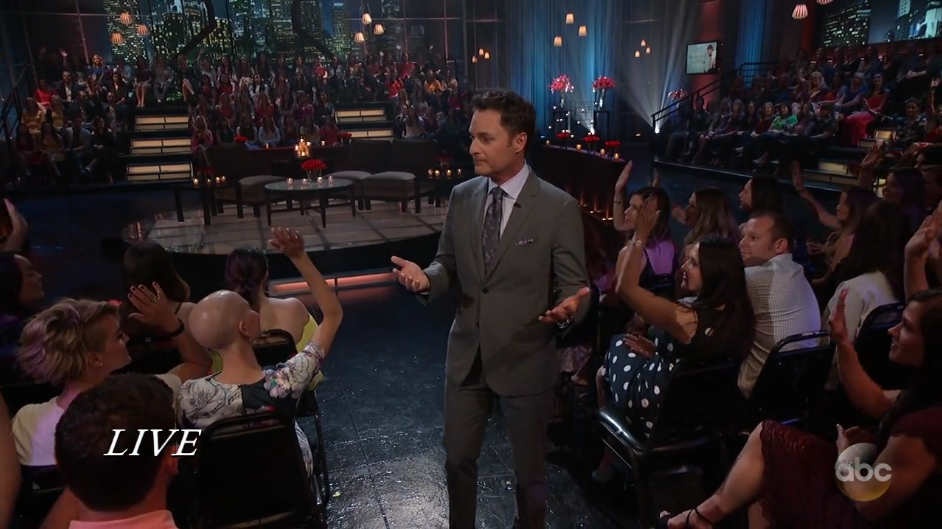 2.
Nick's dad starts crying while talking to Vanessa, because apparently she has that effect on the Viall men.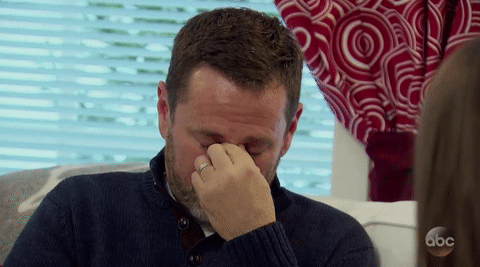 3.
Nick and Vanessa's final date starts off with a snowy horseback ride, and Nick's instructions include, "Just give it a squeeze with your thighs. You know how to do that."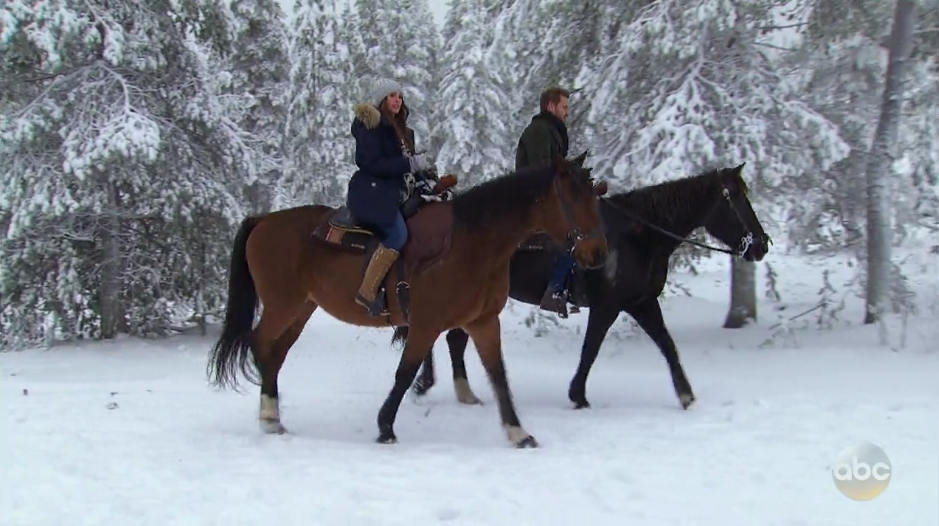 4.
And then Santa Claus third wheels on them.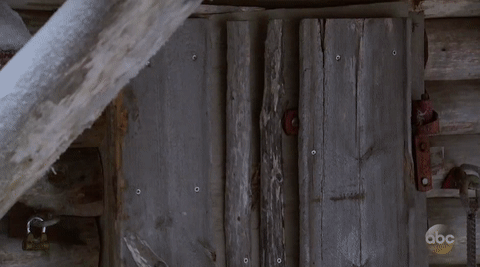 5.
Vanessa is *so* unsure about...everything, and it kind of derails their entire date.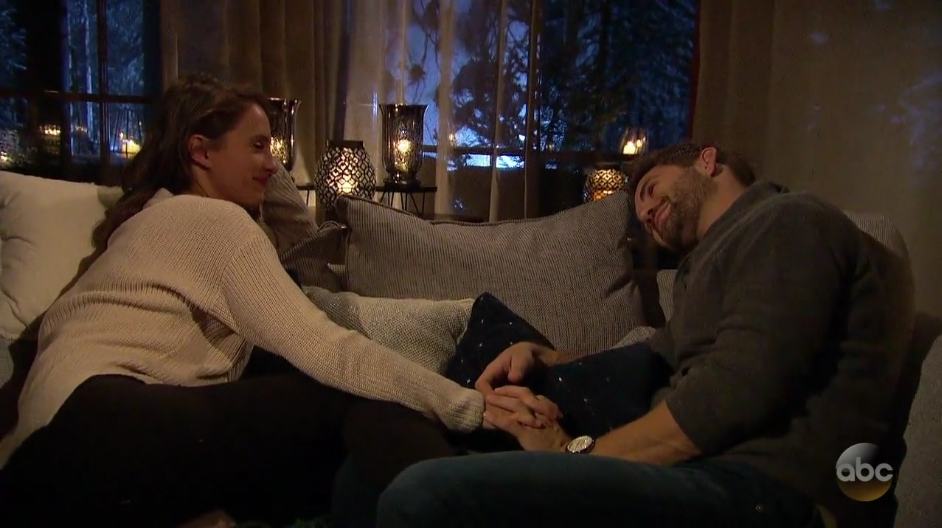 6.
Nick and Raven go skating one last time on their date.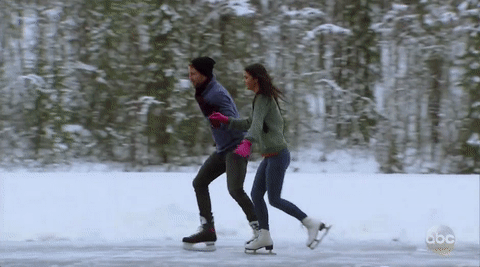 7.
He also gives her PUPPIES.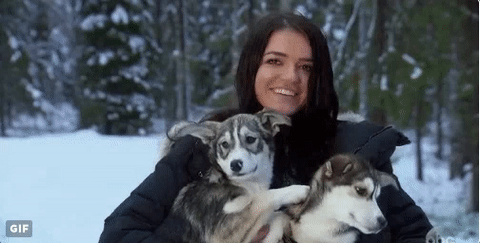 8.
They reunite later for a fireside chat (FDR is spinning in his grave) and Raven tells Nick she has zero hesitations about him.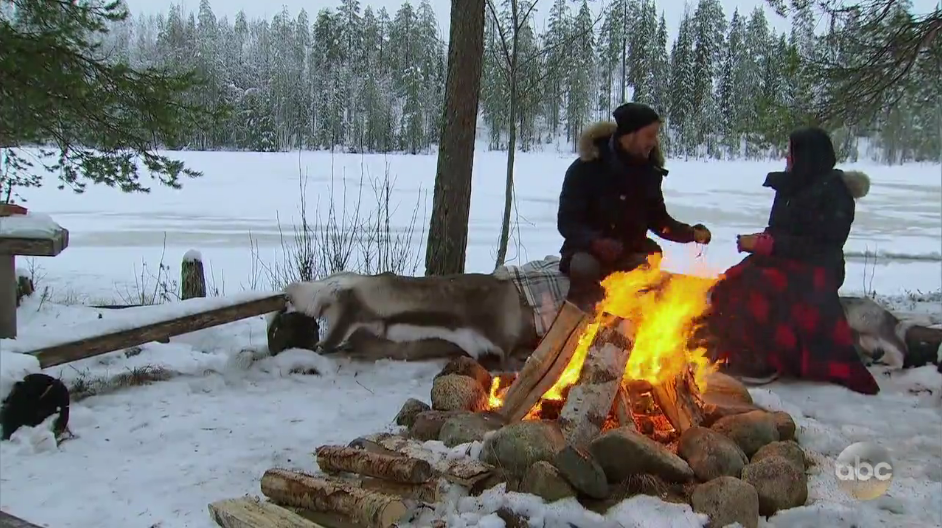 9.
Poor, beleaguered Neil Lane schlepps halfway around the world for Nick again.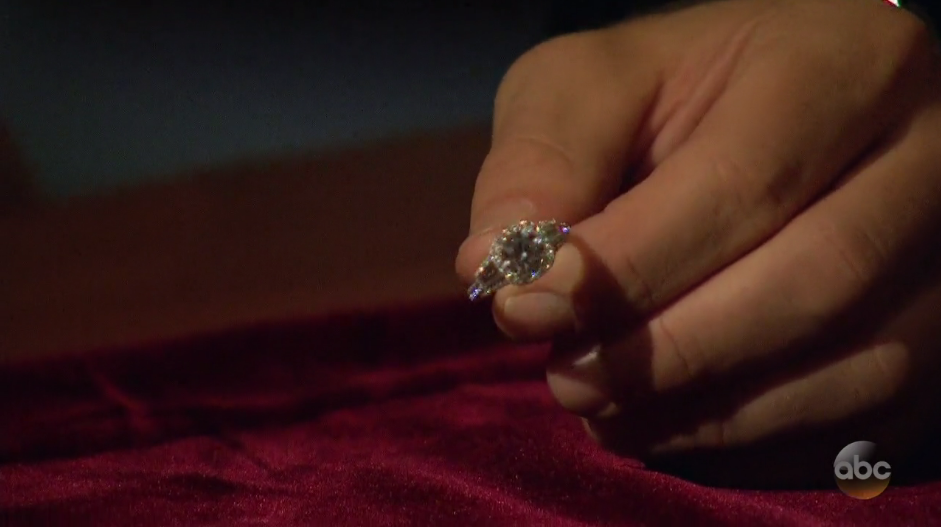 10.
The first limo to pull up at proposal time is...Raven's.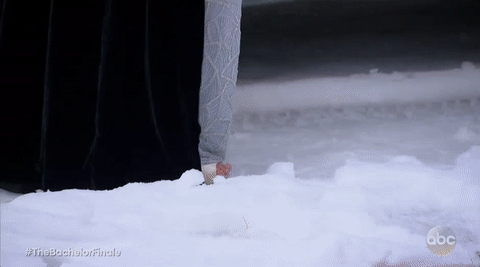 11.
Nick says "I'm going to miss you" and Raven replies "I know."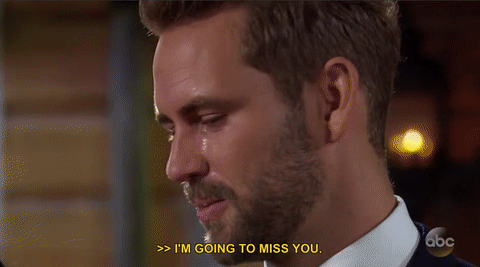 12.
We were still holding out hope that maybe Nick wouldn't propose to Vanessa or that she'd realize this is a train wreck and dump him first, but alas.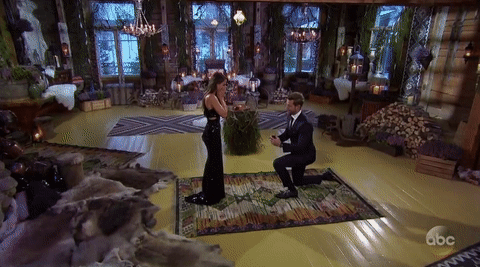 13.
Raven shows up to the live "After the Final Rose" segment rocking an A+ ~revenge look~.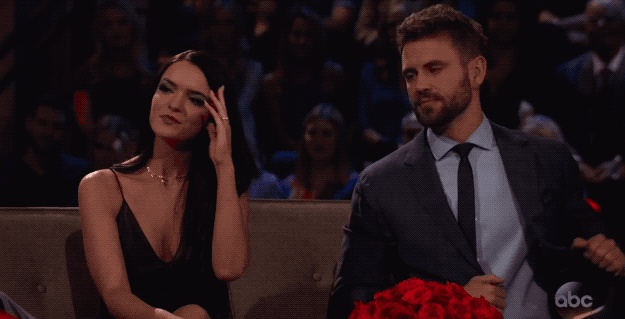 14.
Vanessa casually mentions that she had to get Nick's phone number before they left Finland.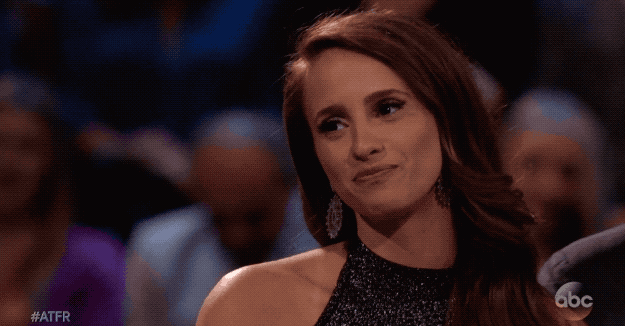 15.
Vanessa and Nick keep talking about how hard relationships are, and use words like "challenges" and "struggles" and "never easy" and "I'm a realist" a lot.
16.
Vanessa appears to be confused about what it means to be engaged.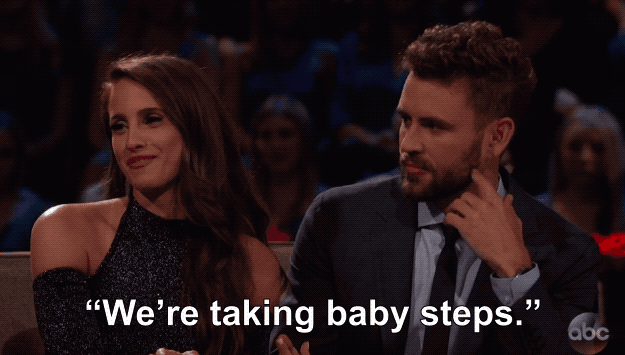 17.
Chris Harrison keeps teasing a big surprise for Rachel — TBH the only reason we kept watching — and when we finally get it, it is Very Bad.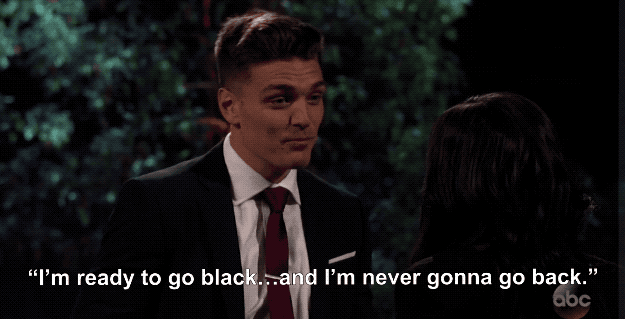 18.
Is Nick's last name pronounced Vile or Vy-ALL?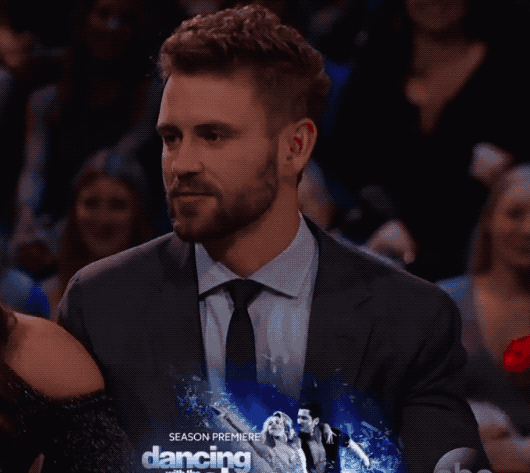 That's all we got! Thanks for following along with us this season. Until next time, enjoy Vanessa reacting to Chris Harrison saying "fourth time's a charm." 🌹😬🌹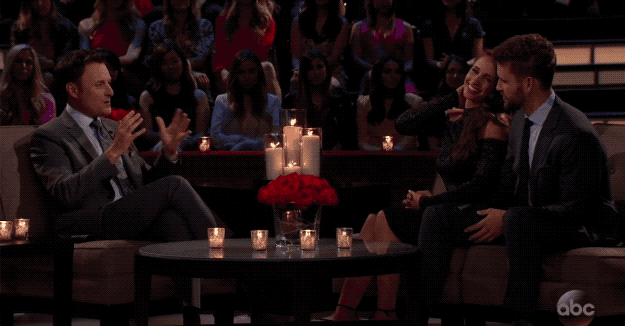 Looks like there are no comments yet.
Be the first to comment!