Every spring something amazing happens in NYC. For one magical evening some of the most ridiculously beautiful men on the planet get together to make the world a better place through the power of FASHION.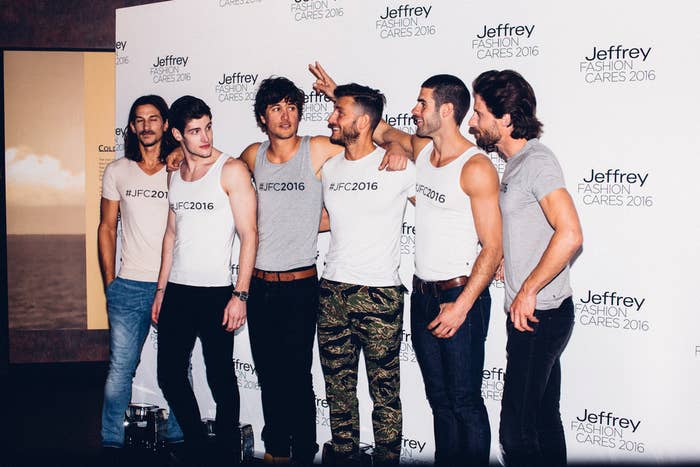 These buff benefactors are participating in Jeffrey Fashion Cares which was created to increase awareness and to support charity organizations supporting LGBT civil rights, HIV prevention, and research and education for LGBT youth.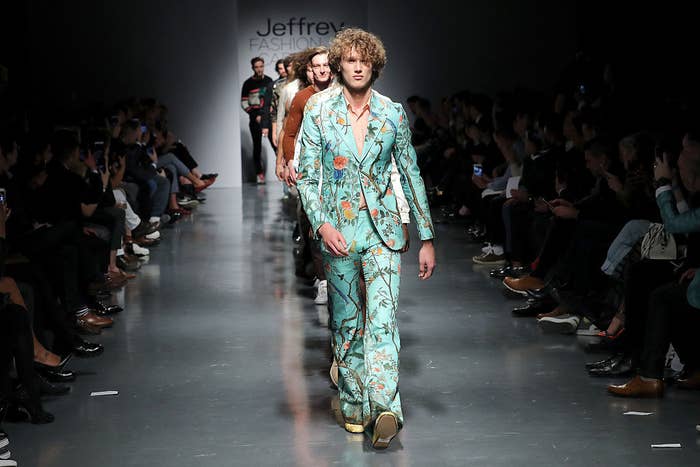 We went backstage to see what life was like behind the catwalk. (spoiler: It's pretty damn cute.) Taylor took photos and Will drew what he saw.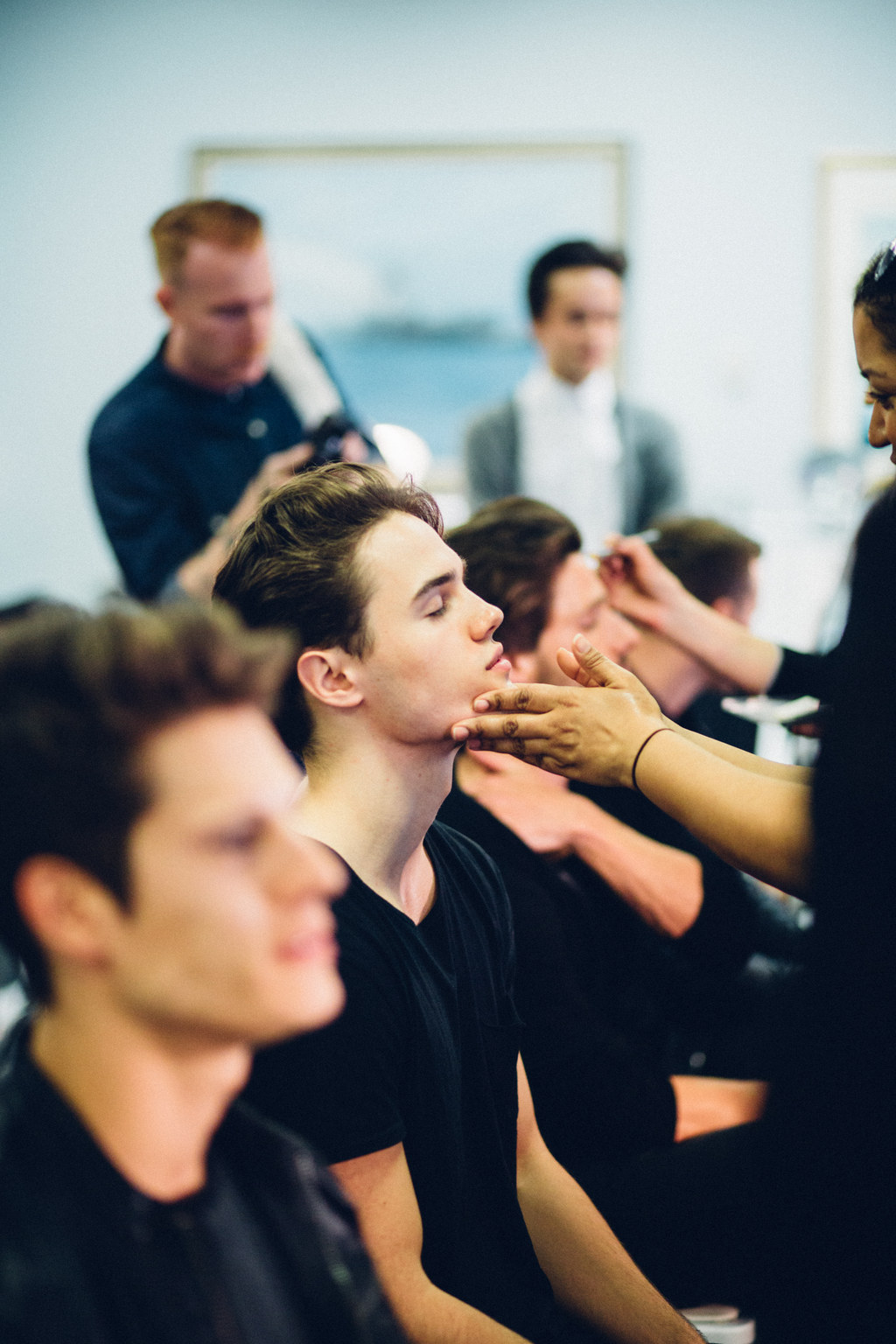 First there was a lot of time spent fine-tuning hair, nails, and makeup!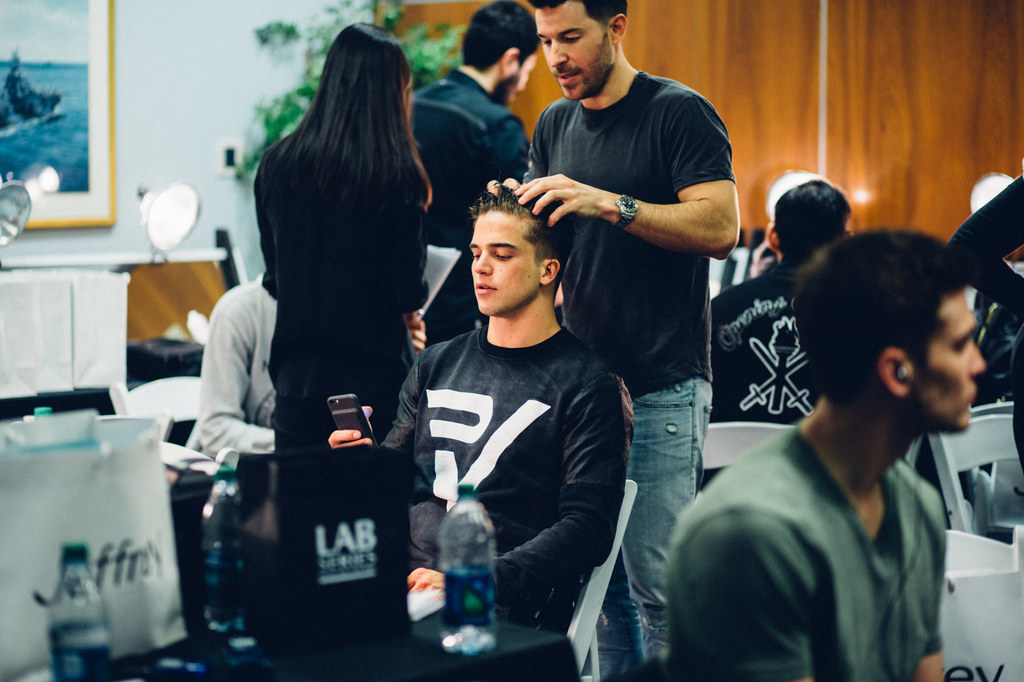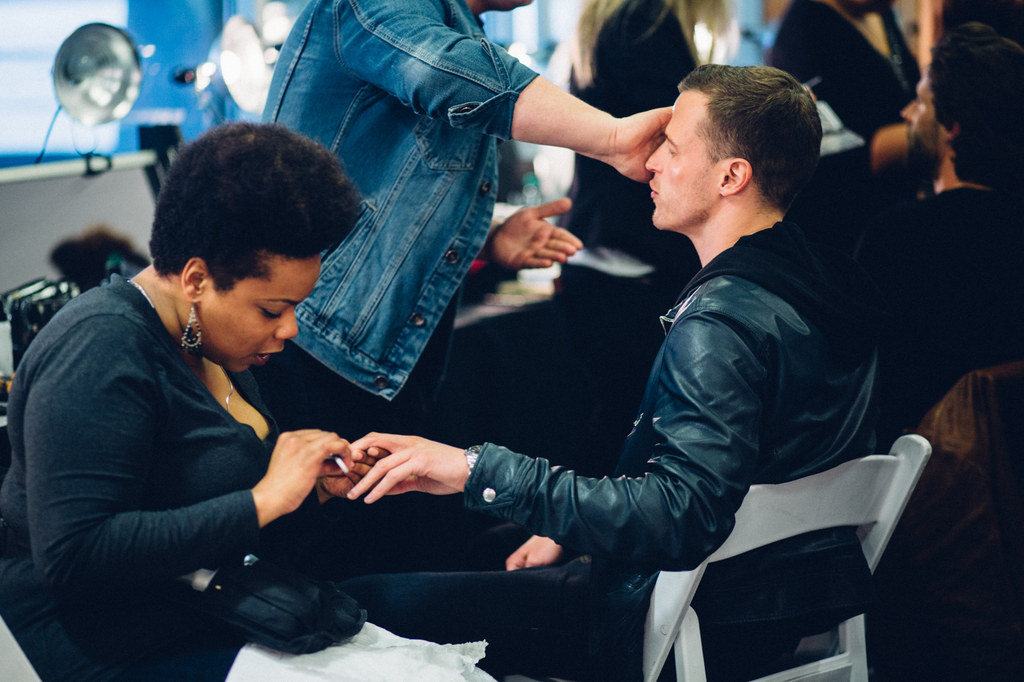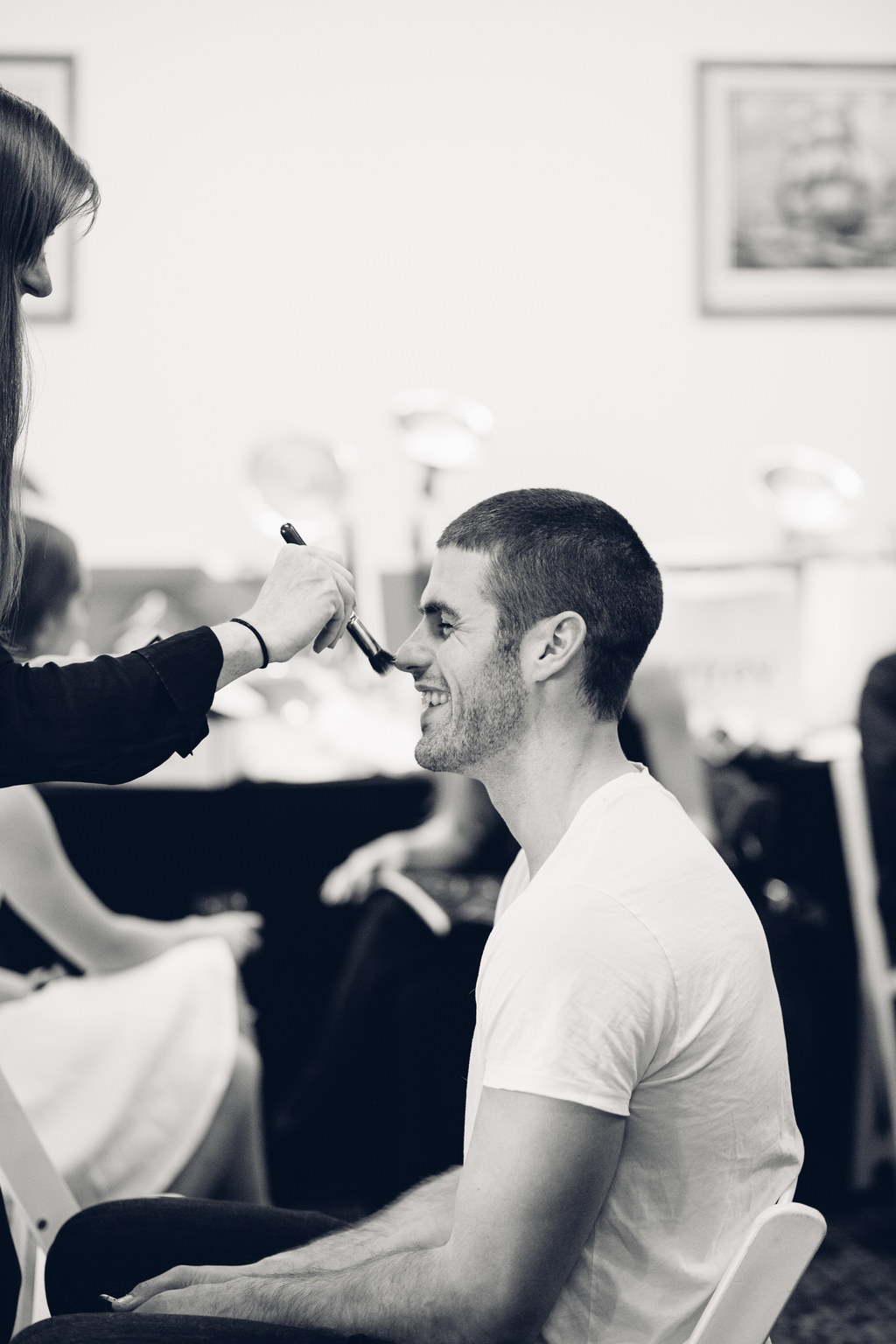 While the models were going through the process we sketched their portraits and got to know them better.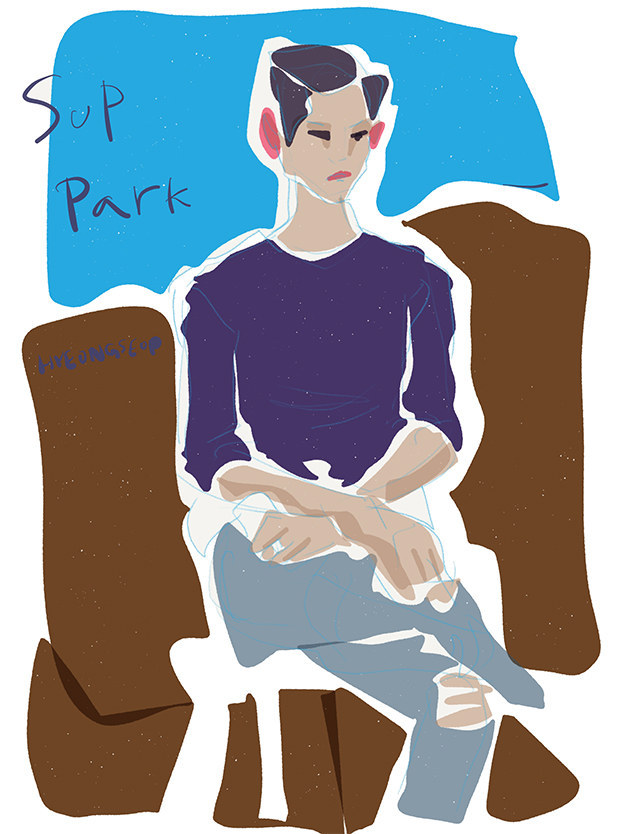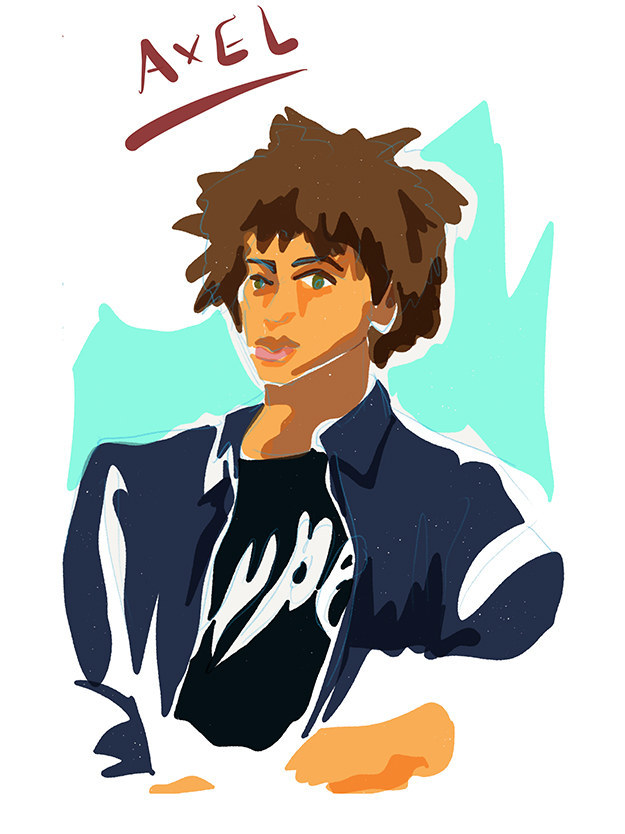 Some of the top names in the business showed up to give encouragement and talk shop, like Sean O'Pry (looking pretty damn flawless.)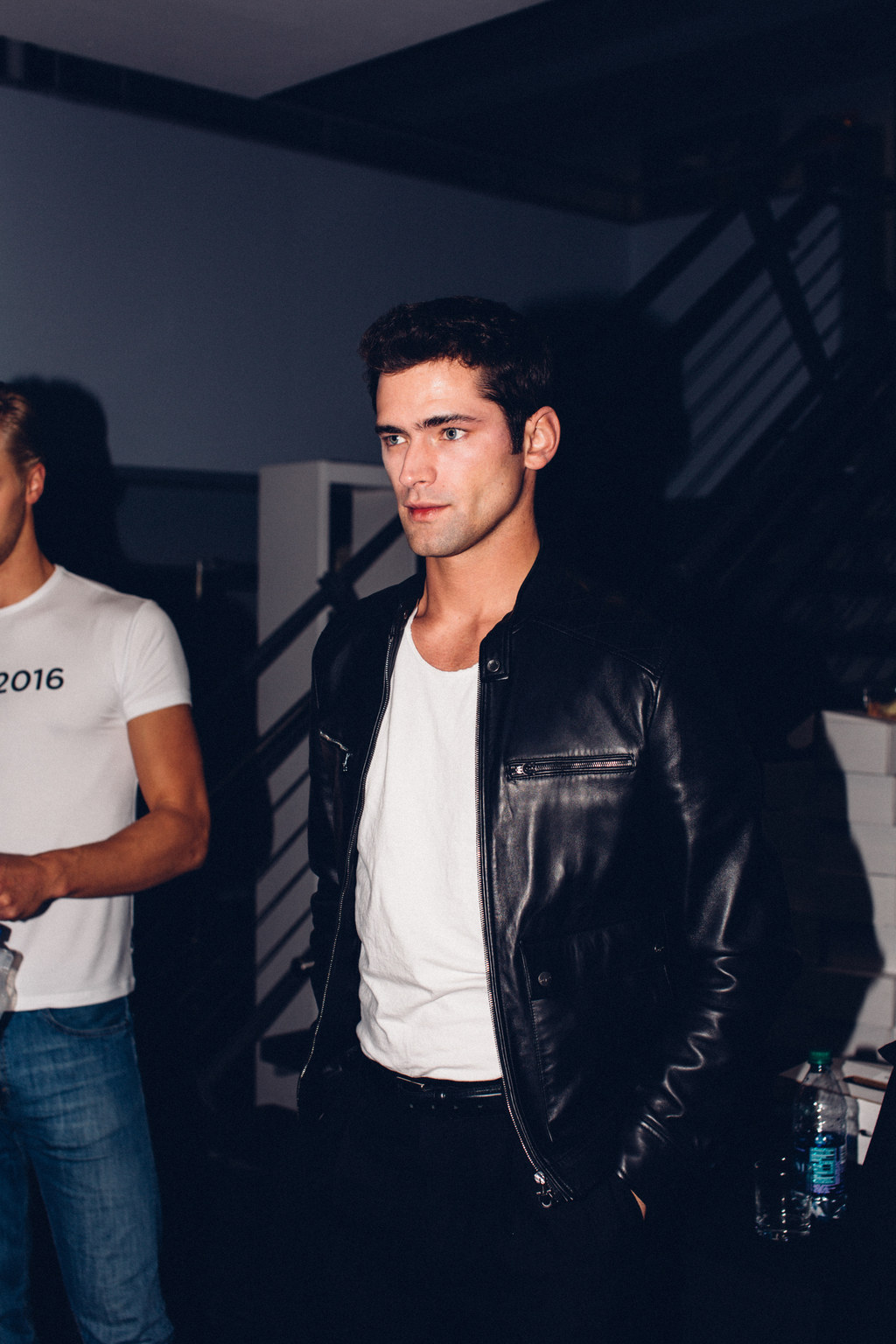 *SMOLDERING INTENSIFIES*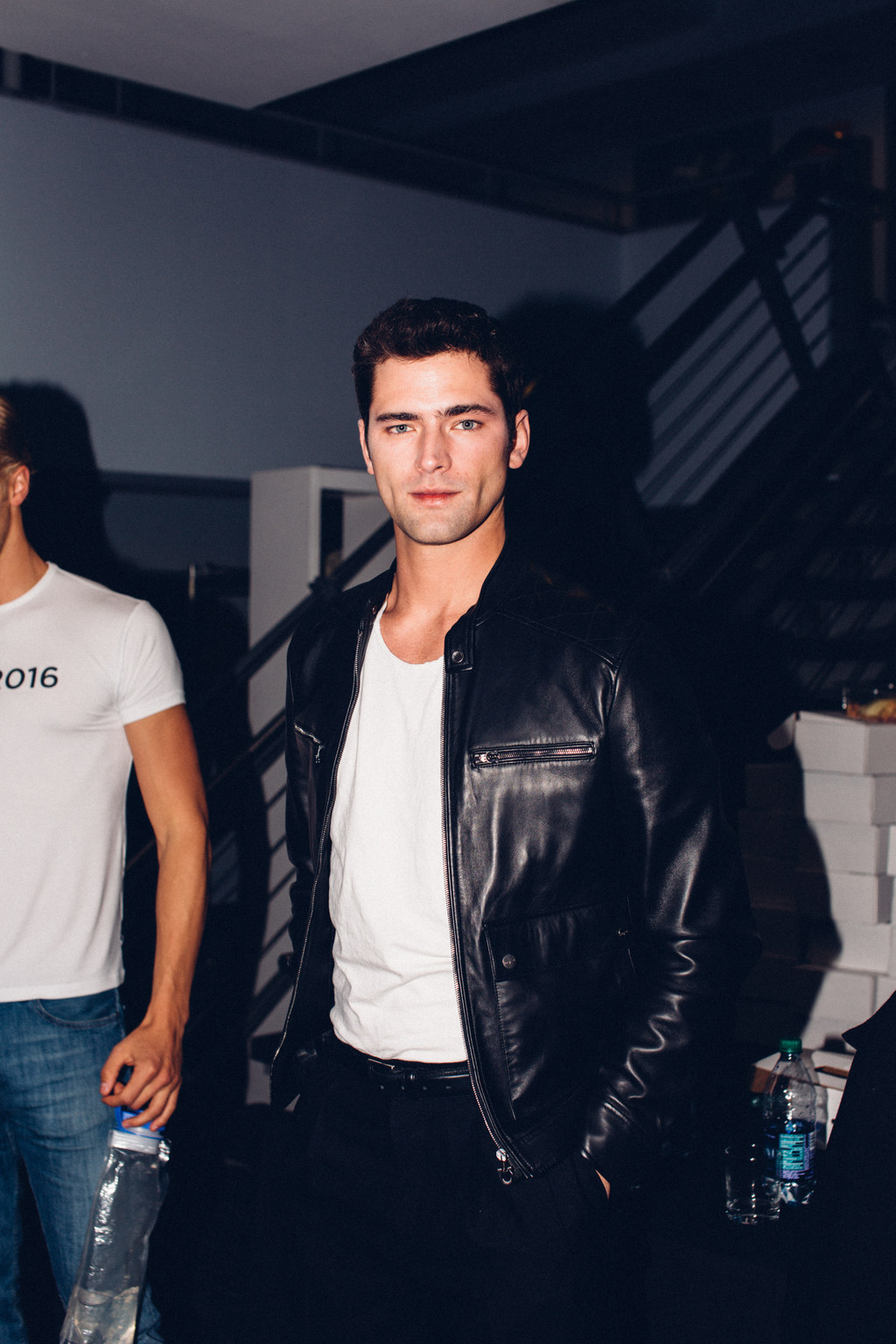 There was a LOT of just waiting around, looking hot as hell.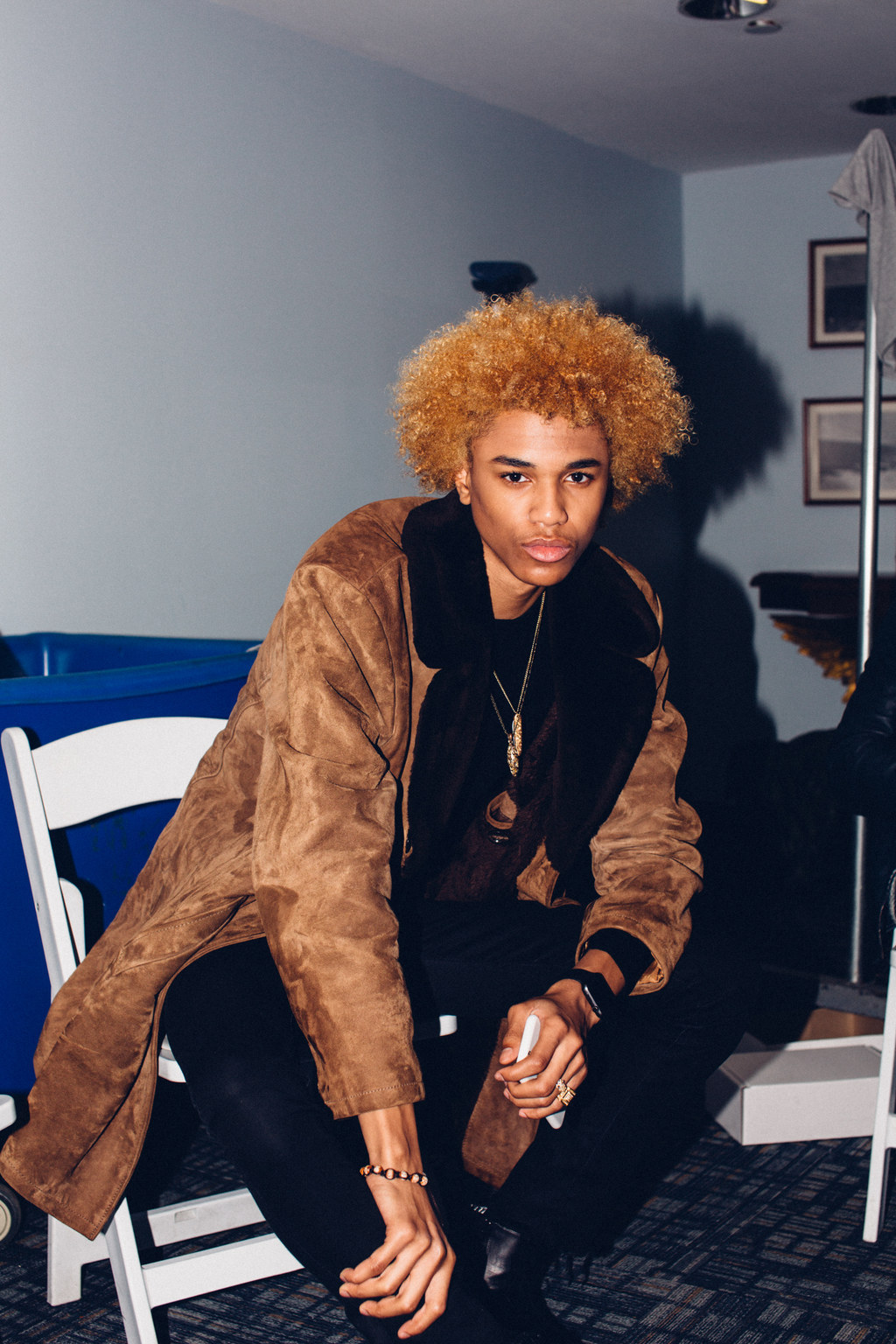 Like the rest of us, these guys were on their phones a LOT.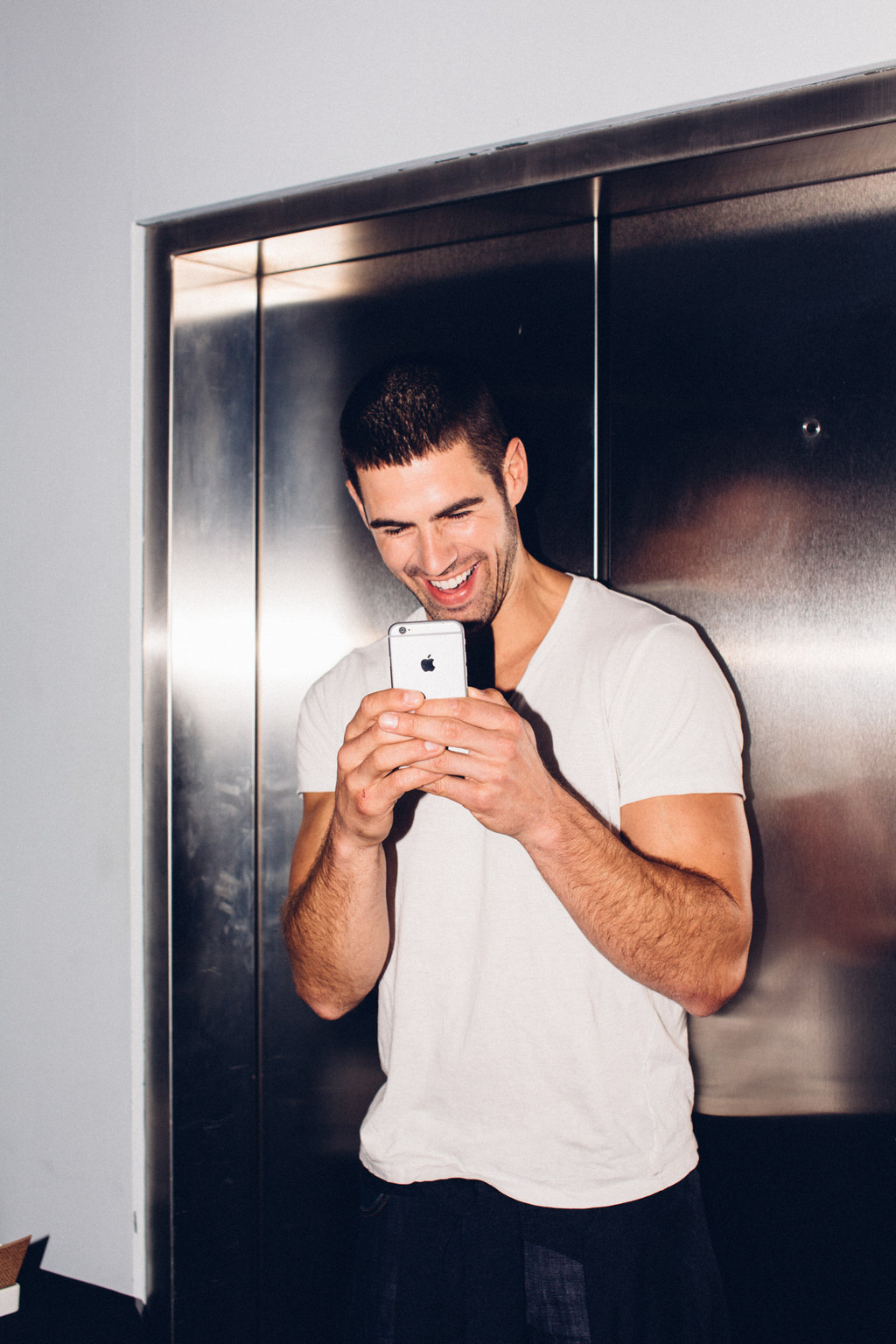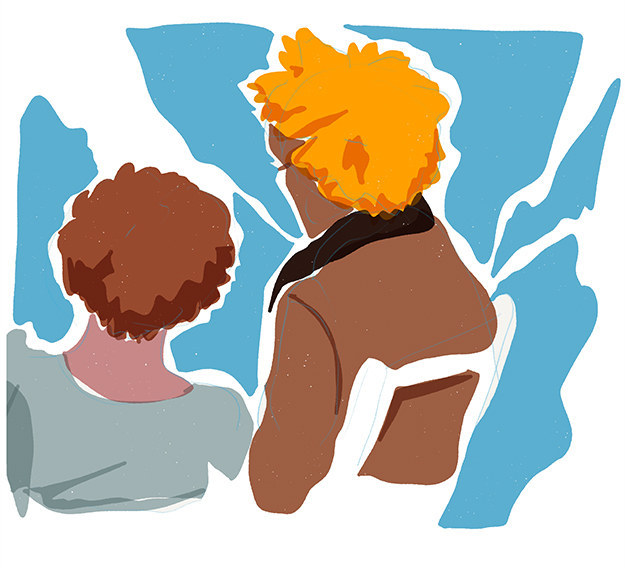 Then it was time for a run through to make sure everyone knew the order and timing of the show.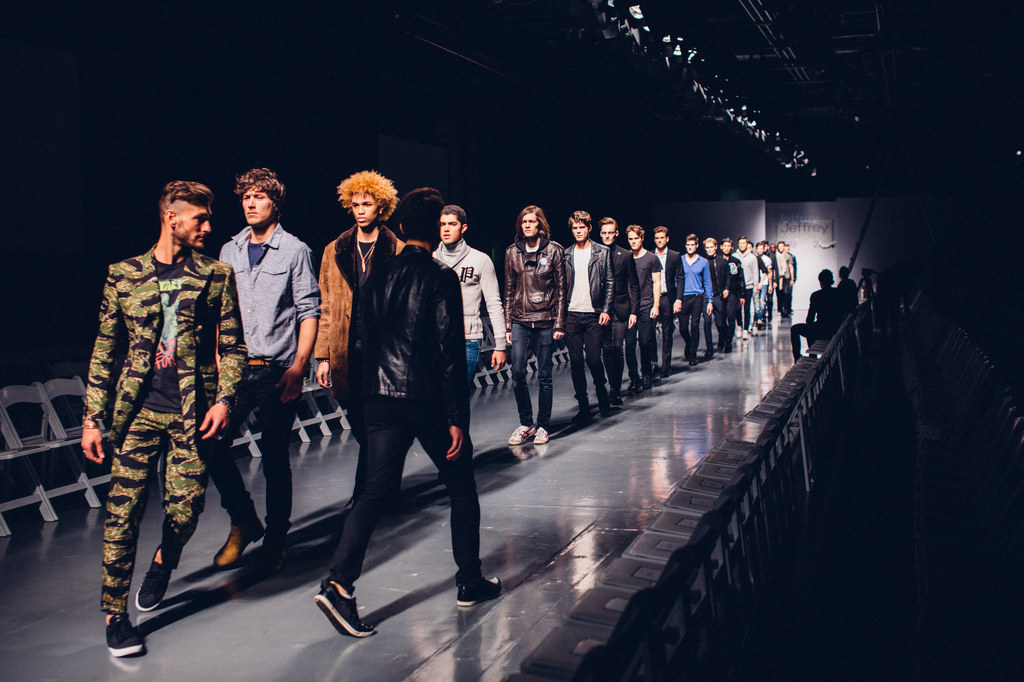 Wardrobe came next and each model got into their looks.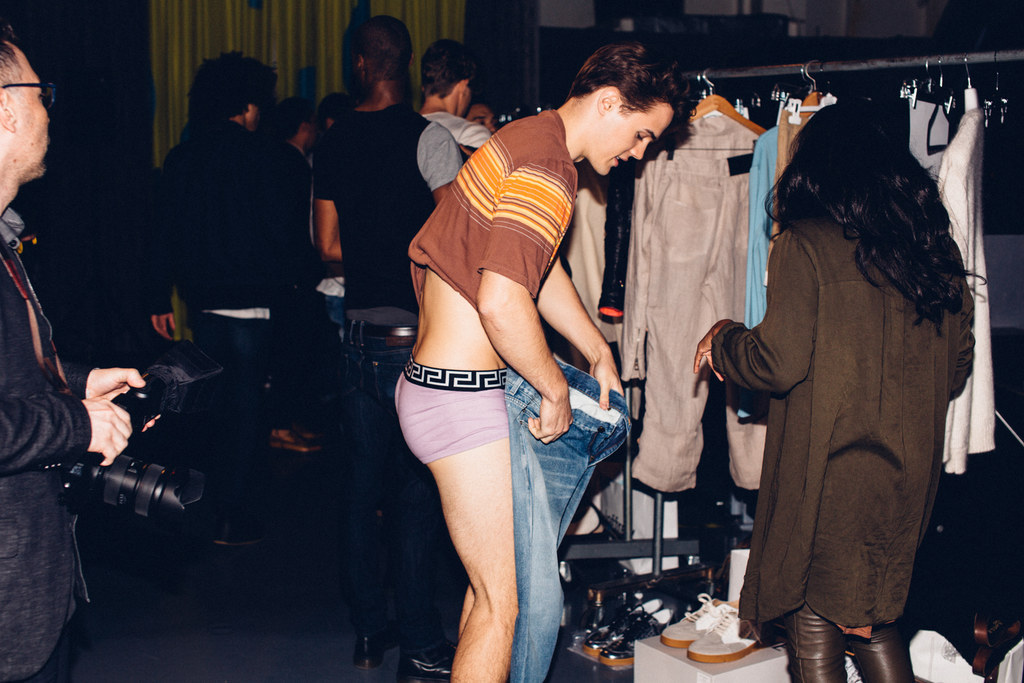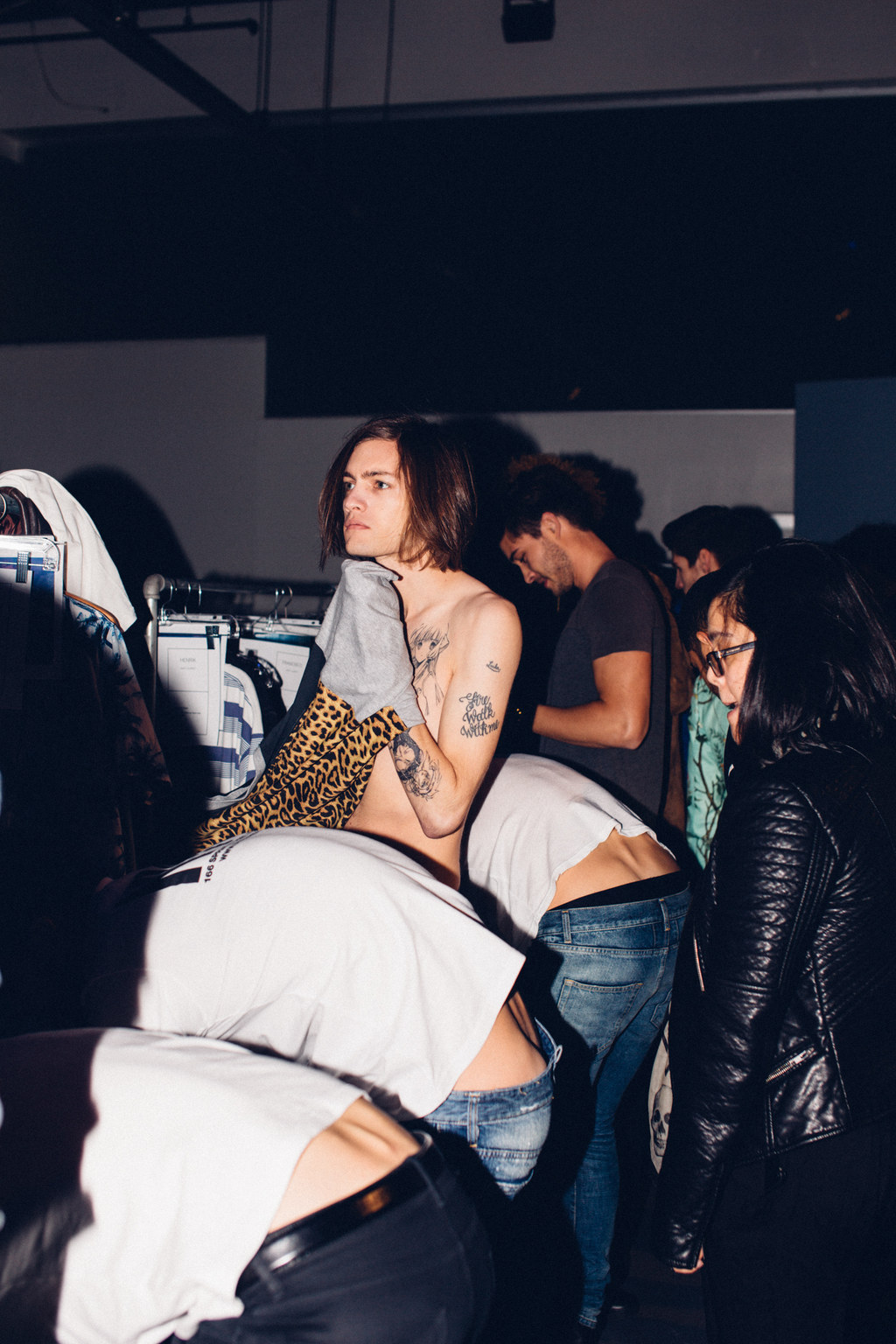 *OGLING INTENSIFIES*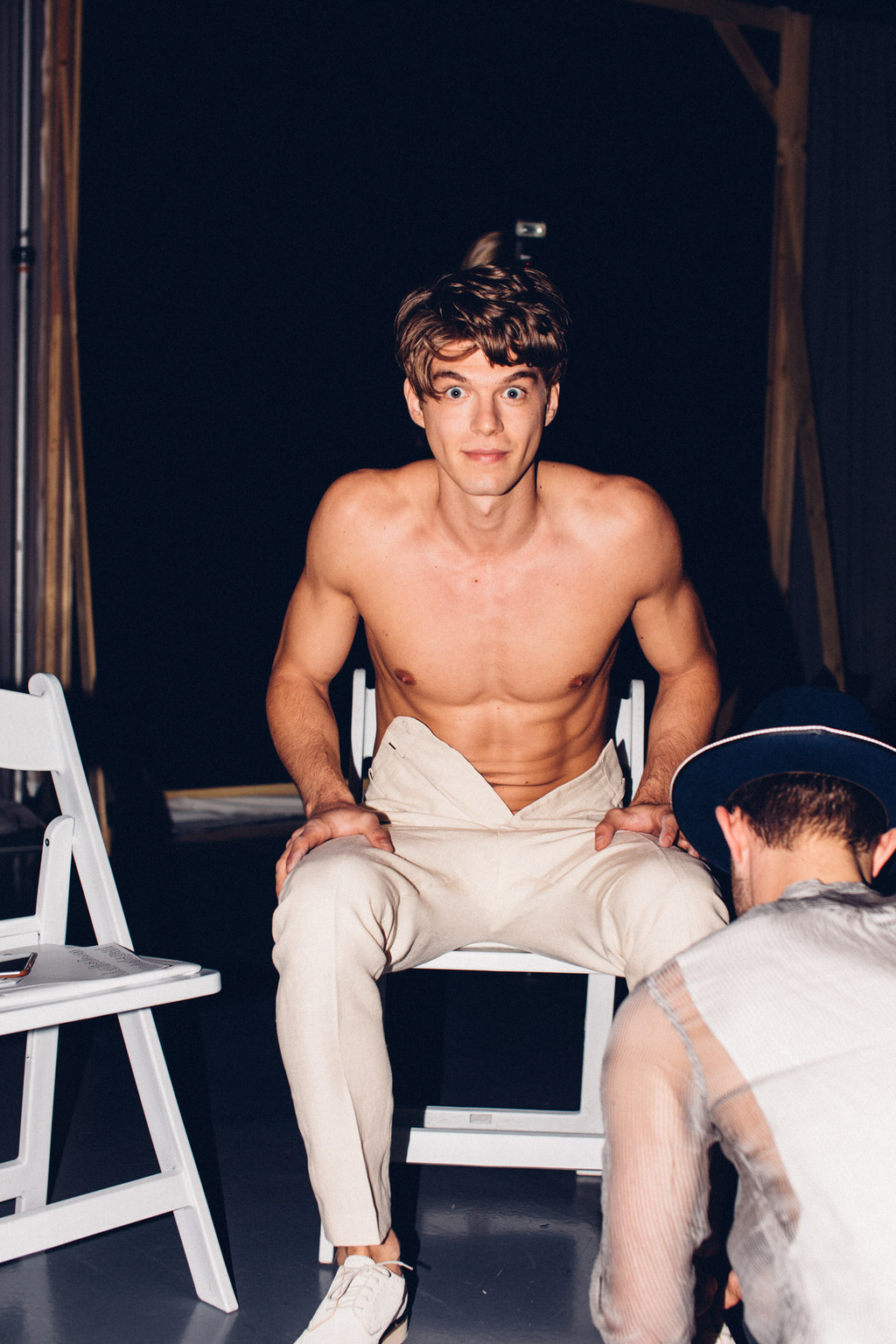 Feel the brotherhood!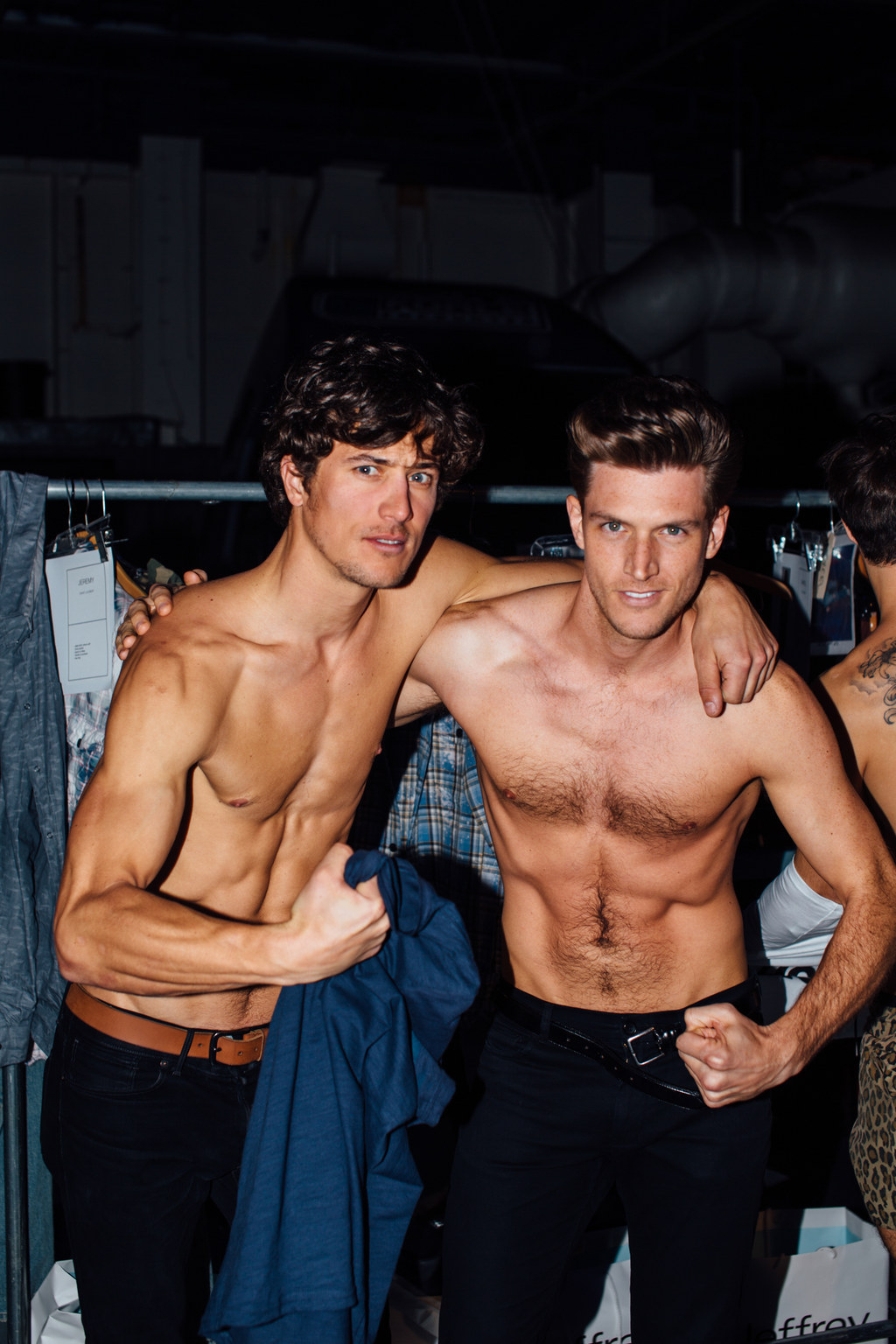 Some looks covered more...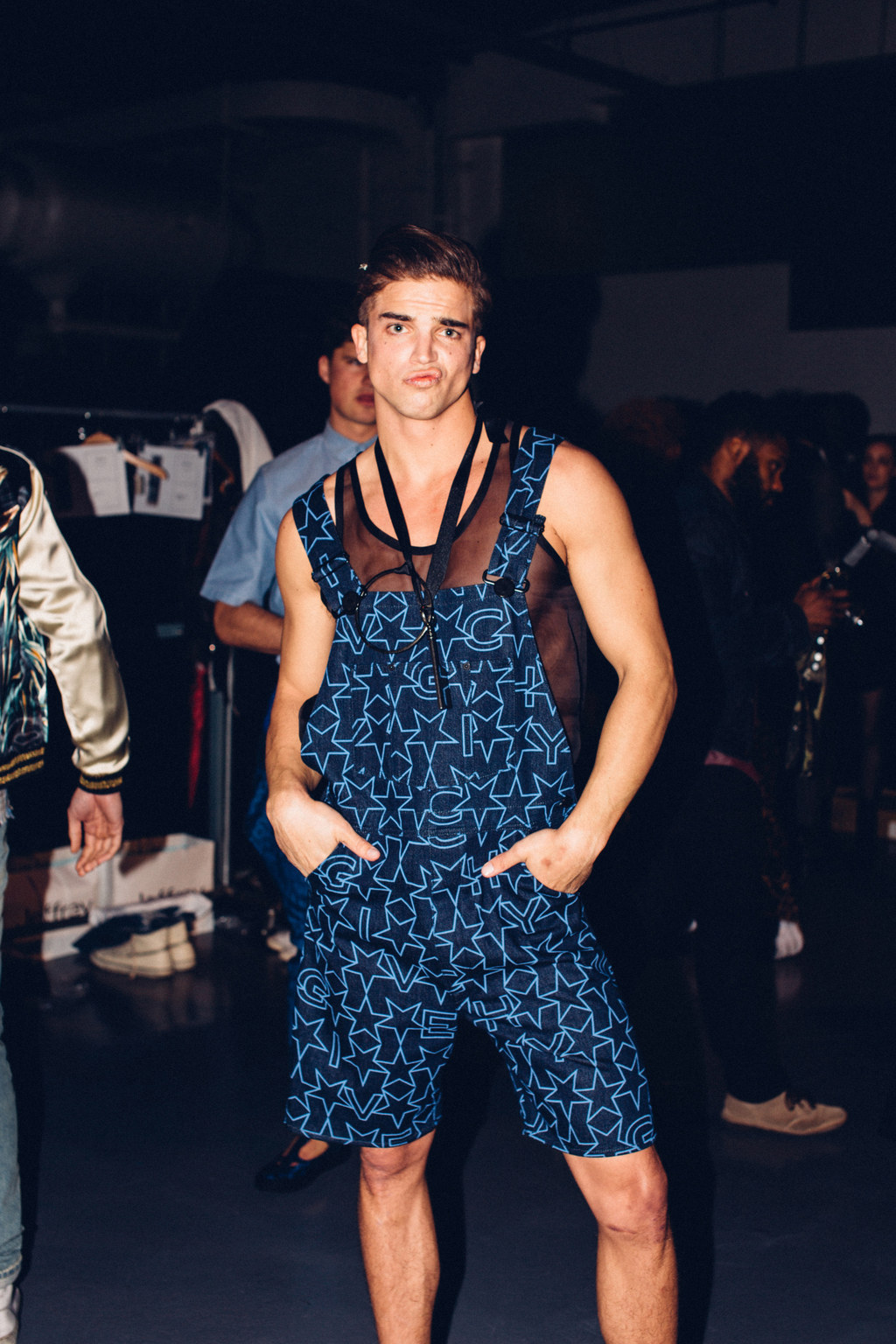 ...than others.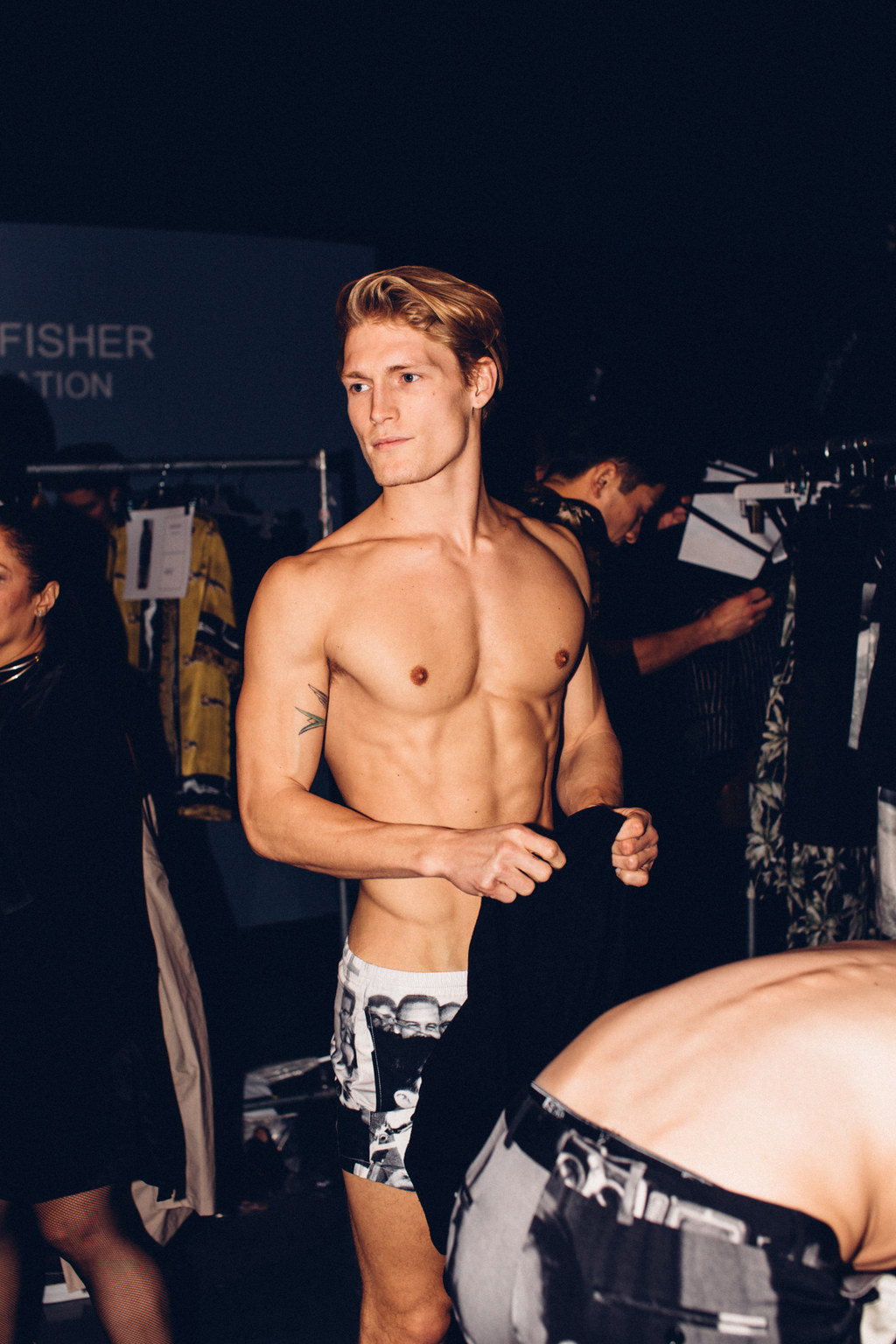 Spring was definitely in the air with lots of fresh color and patterns!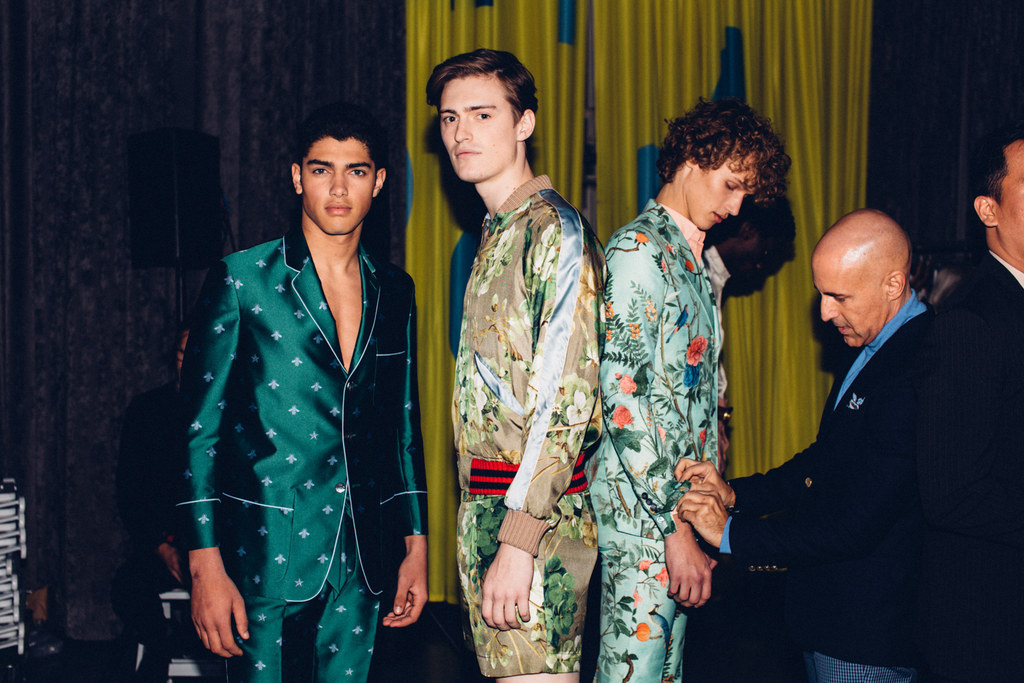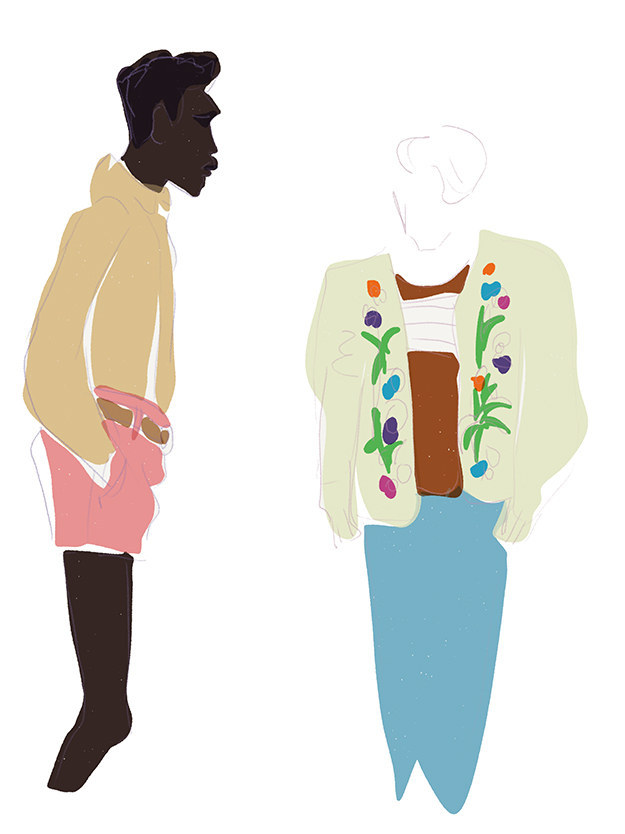 Crop tops even made an appearance!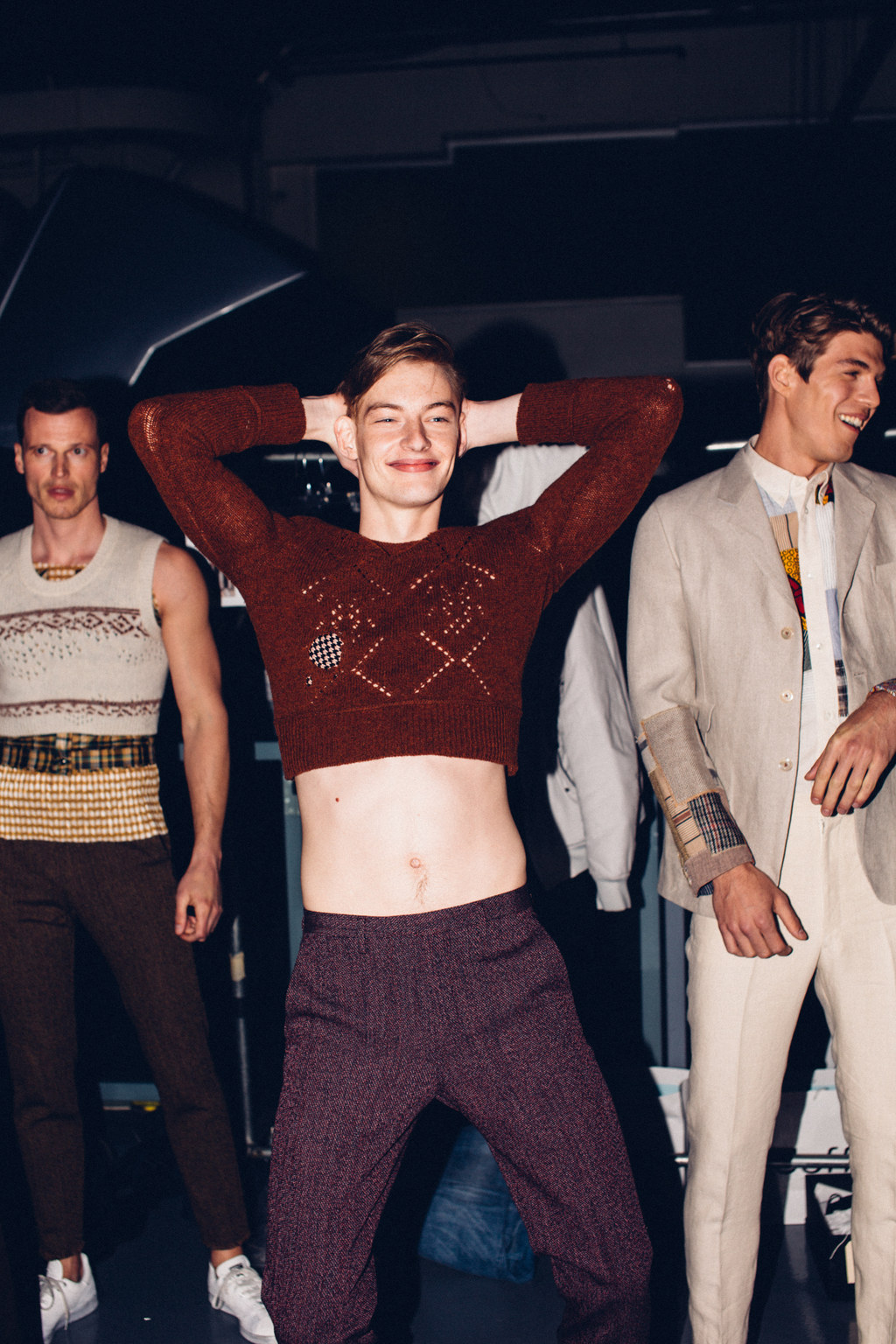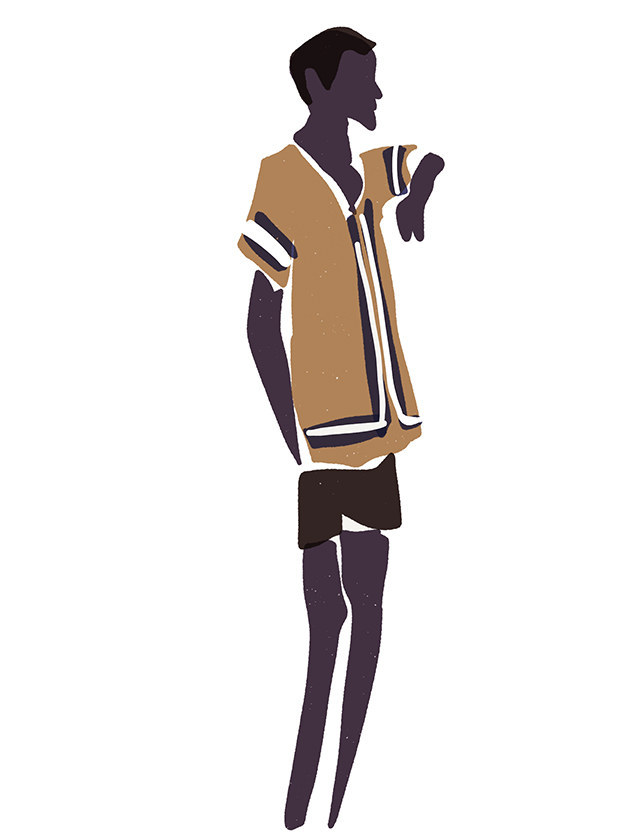 The vibe overall was chill and even Greek gods weren't above teasing their fellow beefcakes.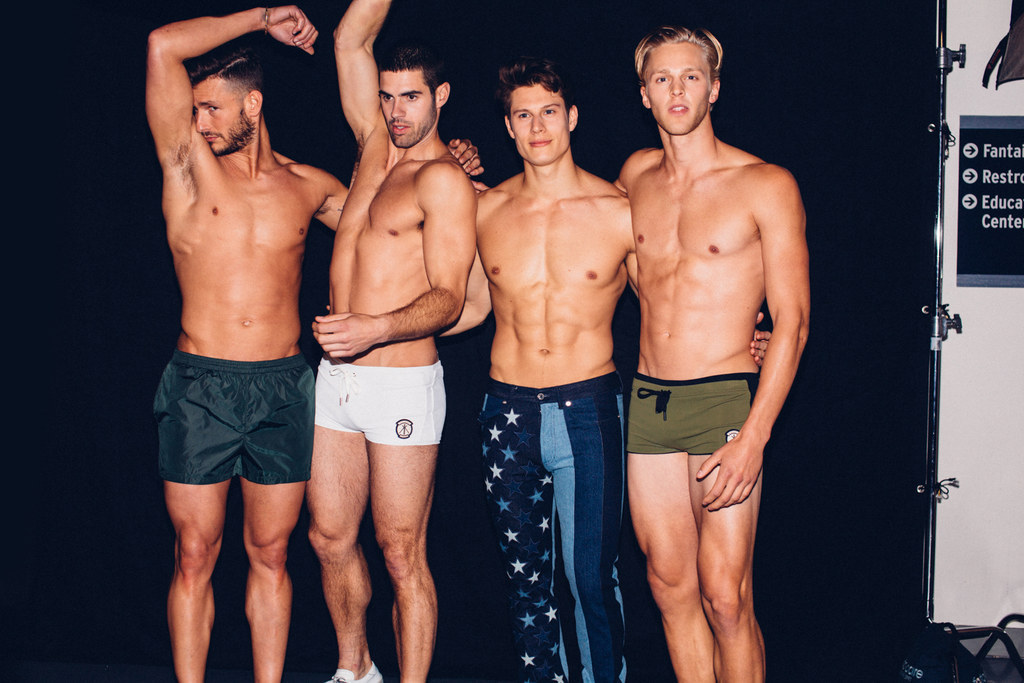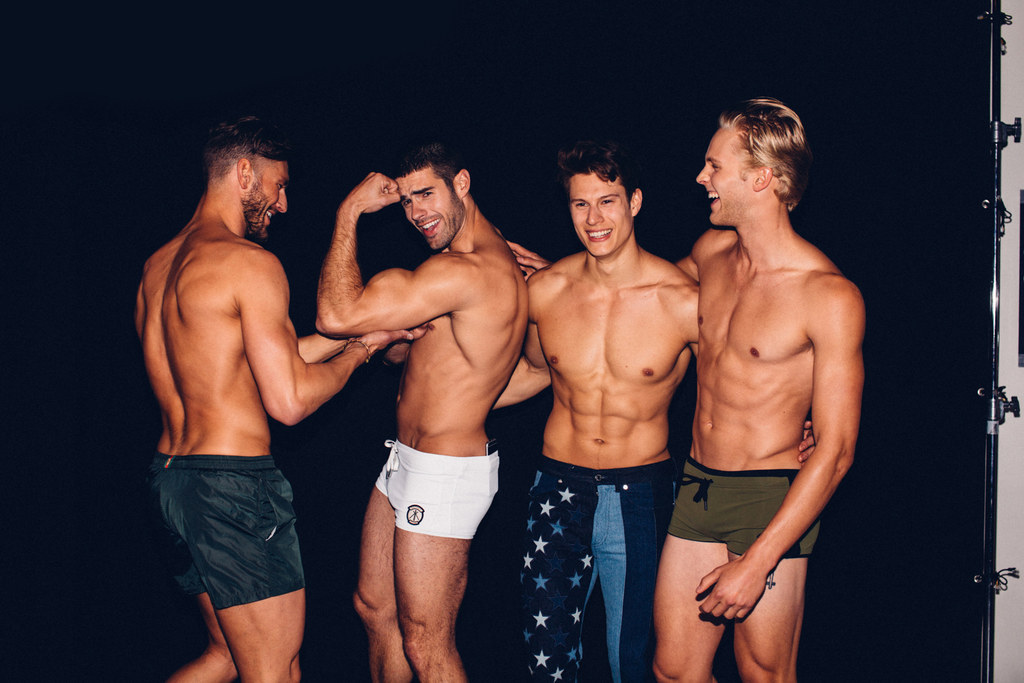 The models lined up as the stylists added last minute touch-ups, like some body oil to get that best ab-popping shine!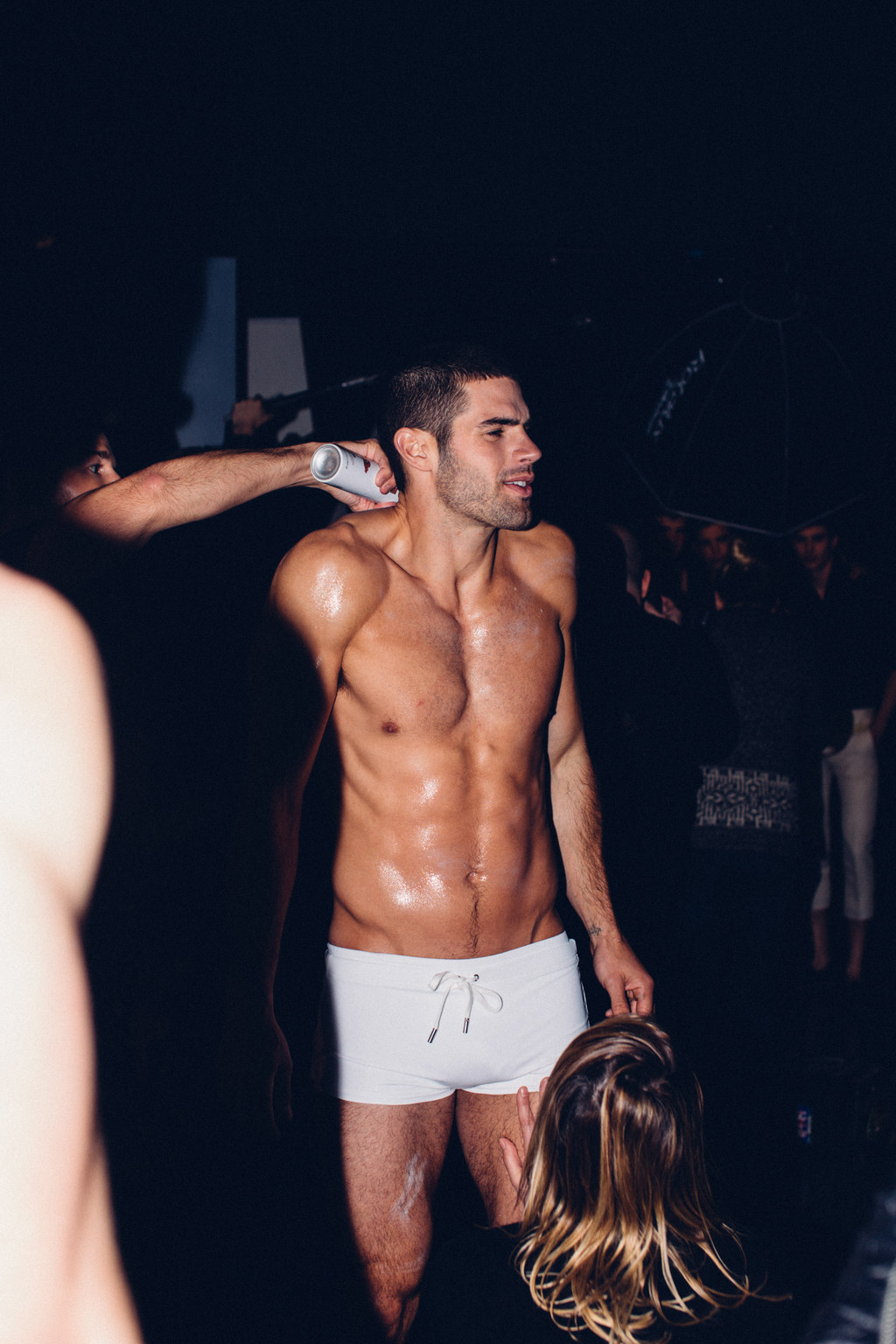 There was some more waiting...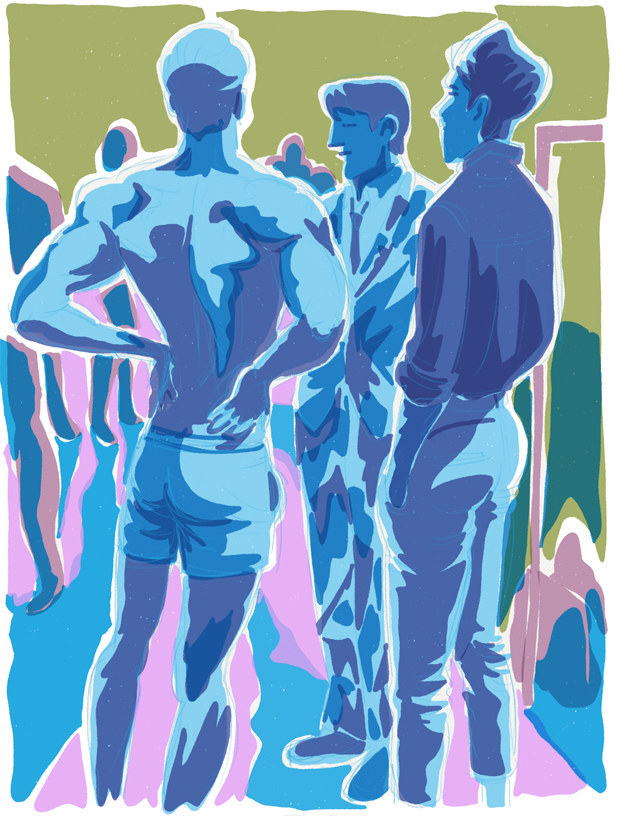 ...and sexy standing...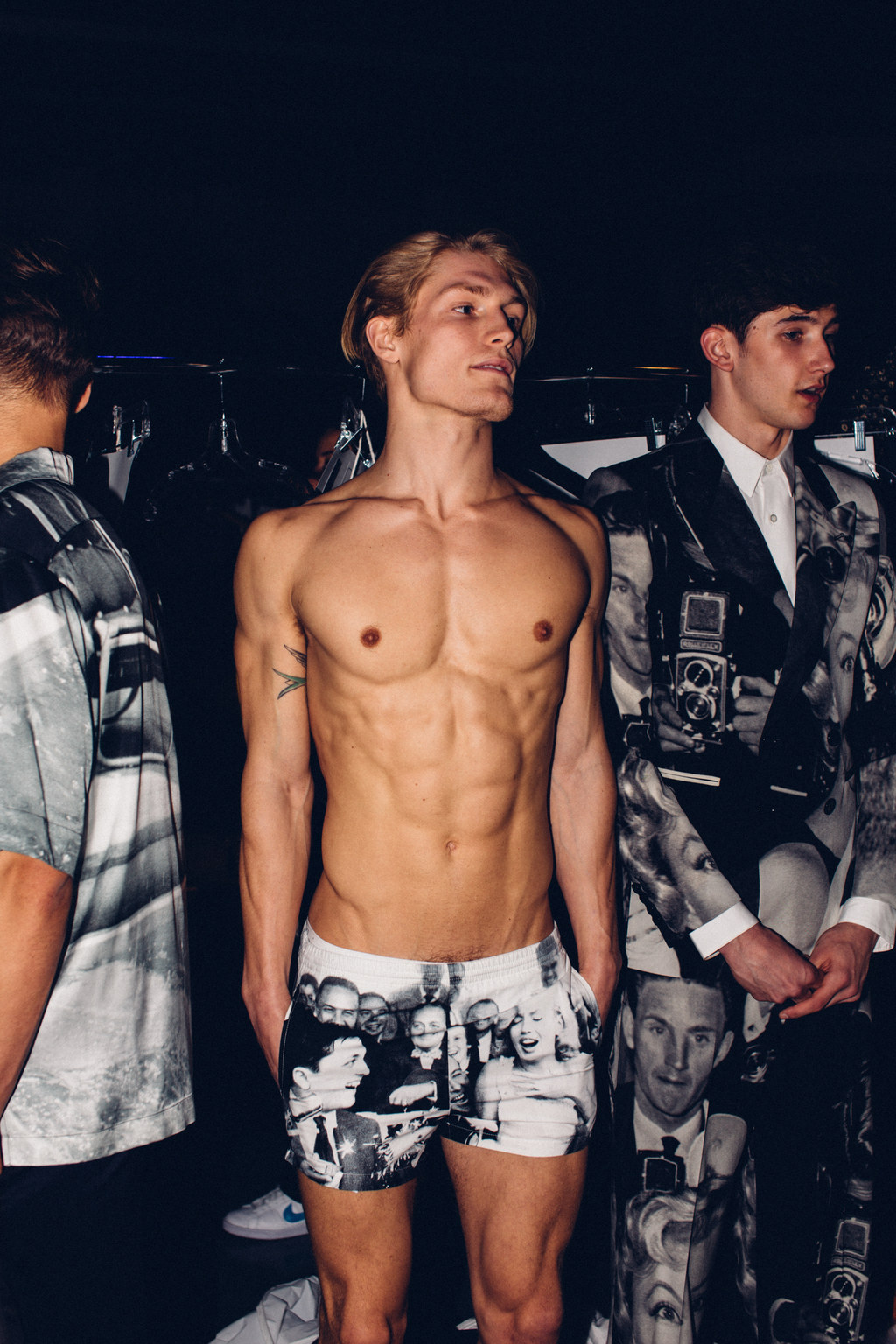 ...and hamming...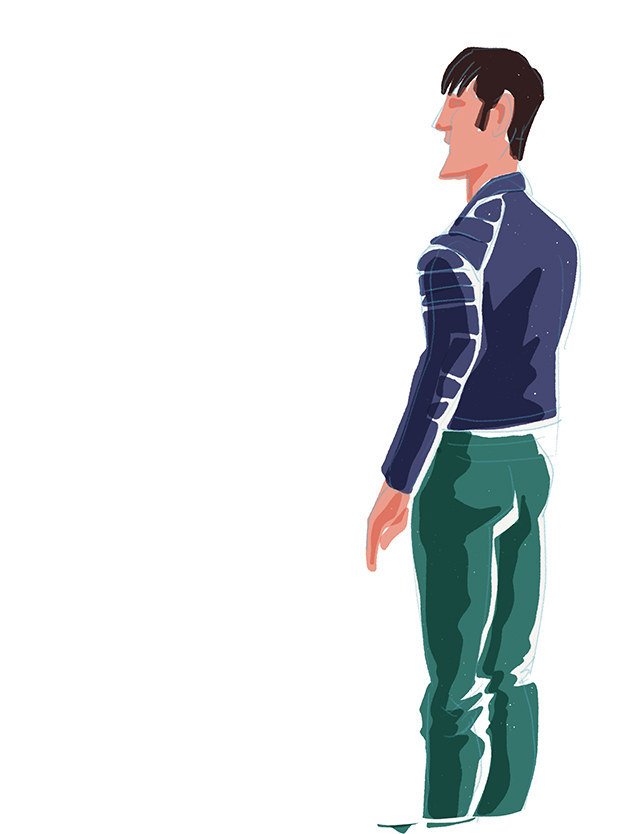 ...then finally, it was showtime!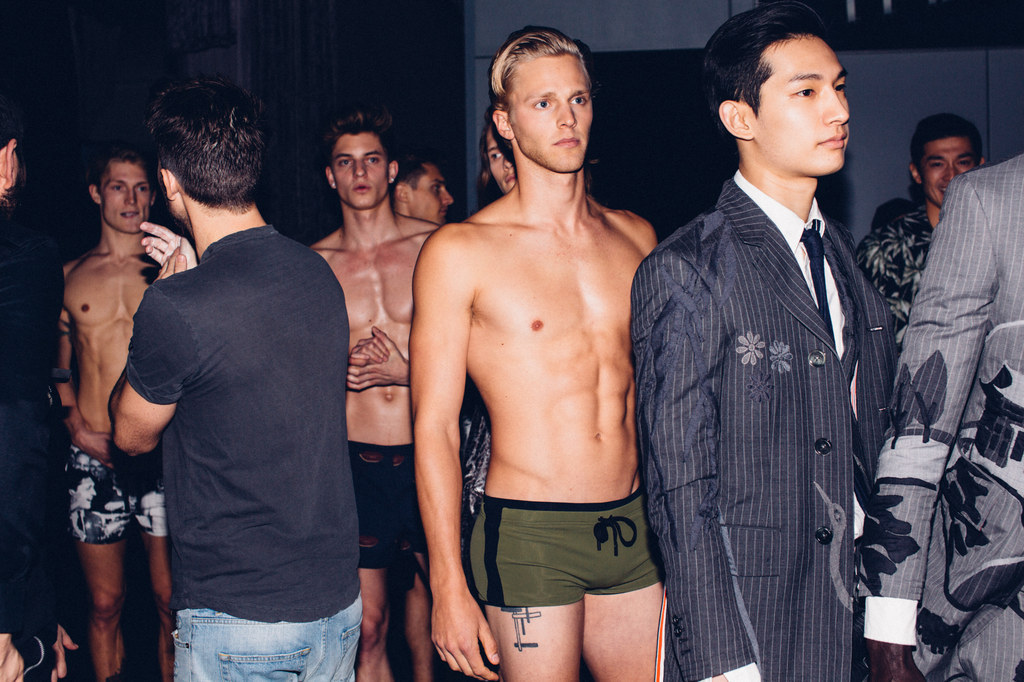 Work.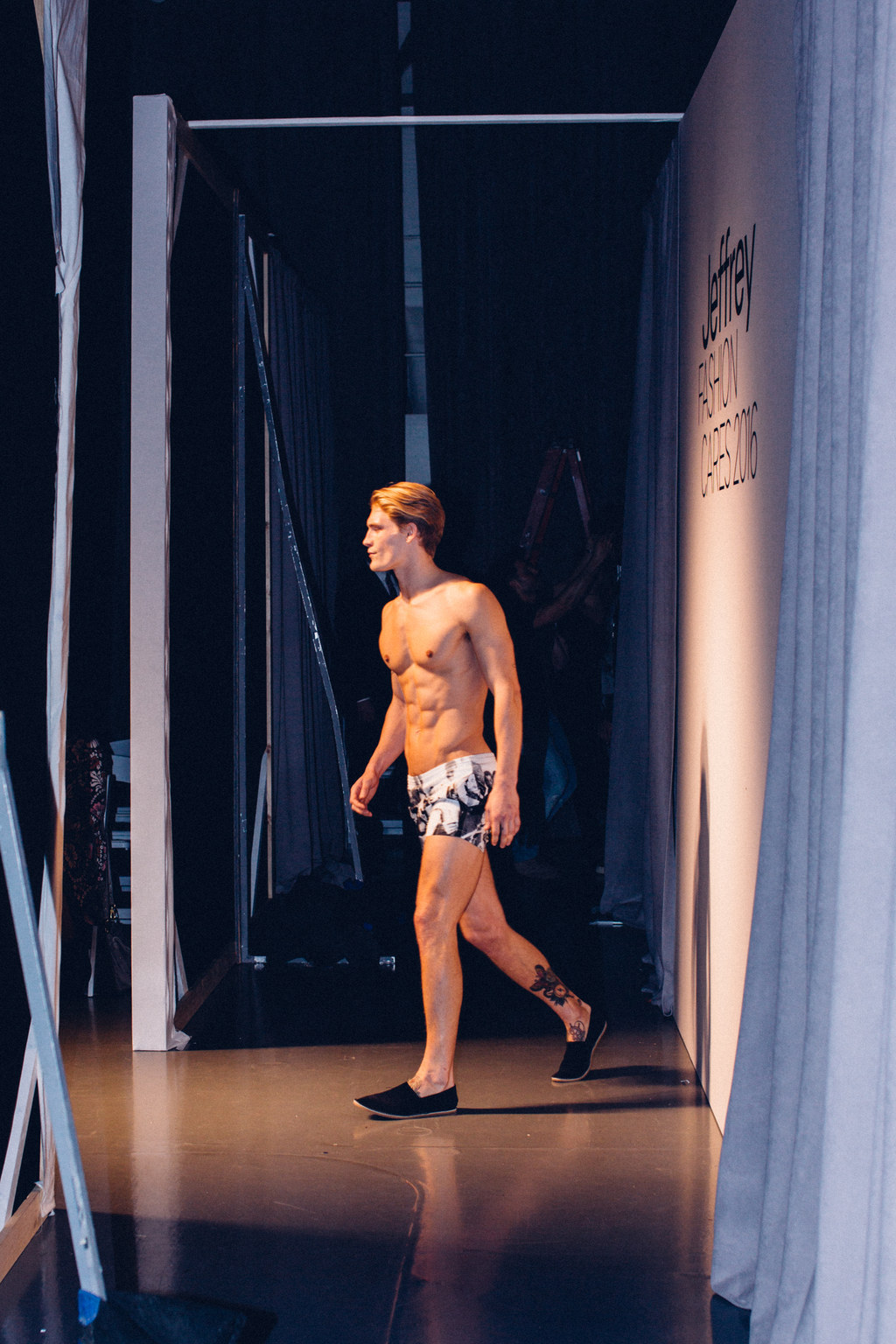 Werk.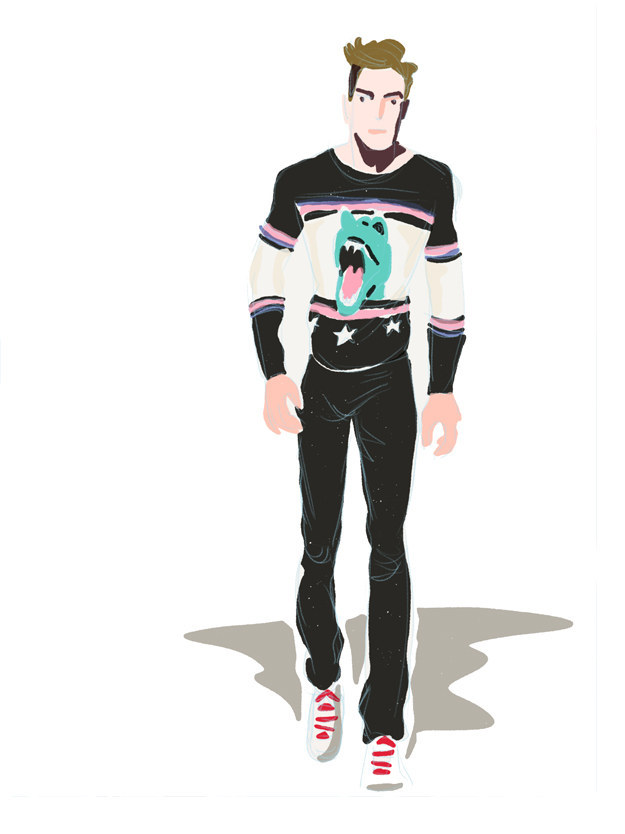 WERQ.
Great job Adonises! 'Til next year!