This $14 Inflatable Travel Pillow Actually Lets Me Sleep On Flights
It's the best travel pillow I've found yet — and I've tried 'em all.
We hope you love the products we recommend! Just so you know, BuzzFeed may collect a share of sales from the links on this page.
I used to have the hardest time falling asleep anywhere other than in a bed. But my years of travel have helped me learn to sleep well, pretty much everywhere.
And if I'm being honest, that's all thanks to my inflatable neck pillow.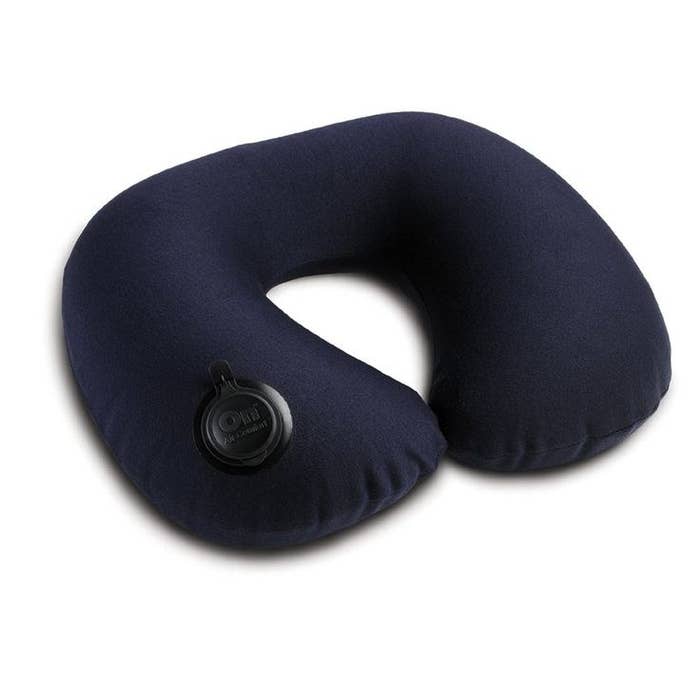 All you have to do is take it out of its cute little pouch, unfold it, and start blowing it up.
Plus, one of my absolute favorite things about this magical pillow is that it is so easy to store and doesn't really take up much room in my carry-on.