Phoebe Bridgers has become the most talked-about indie artist in the pandemic.
My Twitter timeline is filled with people tweeting about finding solace in her new album, Punisher. That's because it coincidentally captures all the complex emotions felt in the pandemic: panic, pain, desolation, and the feeling that nothing will ever return back to normal — if there even was a normal to begin with.
But even before Punisher came out, Phoebe had become an unsung musical hero of the pandemic. She played Jimmy Kimmel Live! from her bathtub. She embraced quarantine life with fun Instagram livestreams that made people feel like they were part of a music community again, and fans readily encouraged it.
Her music even reached an unexpected fan at the livestreams: Men's Health mag.
A mysterious Men's Health staffer popped up at every Phoebe Bridgers livestream in April and left encouraging comments.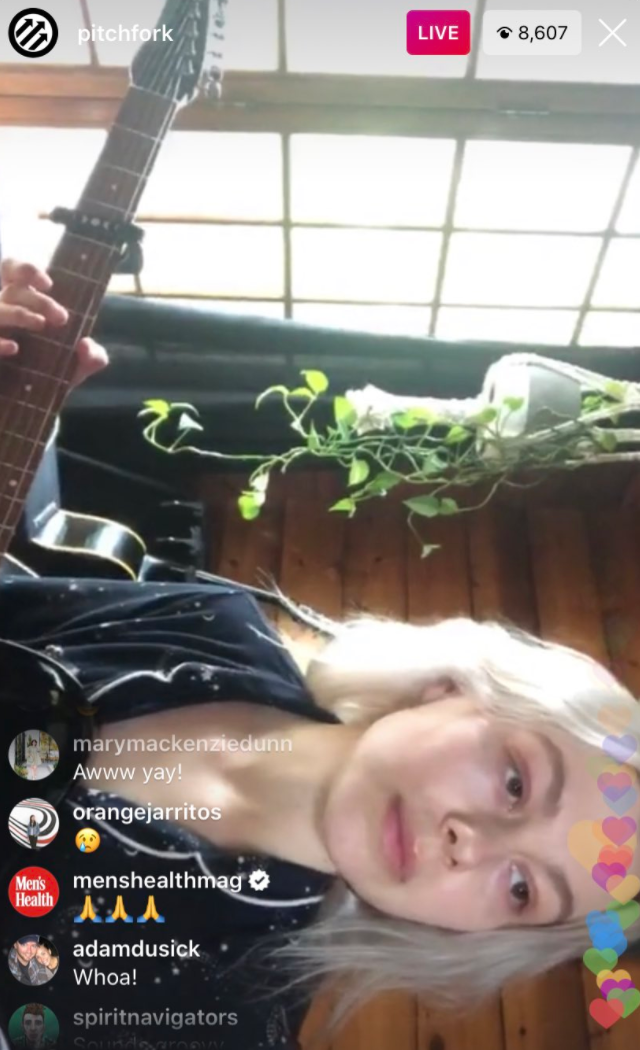 They also would comment about her on others' livestreams.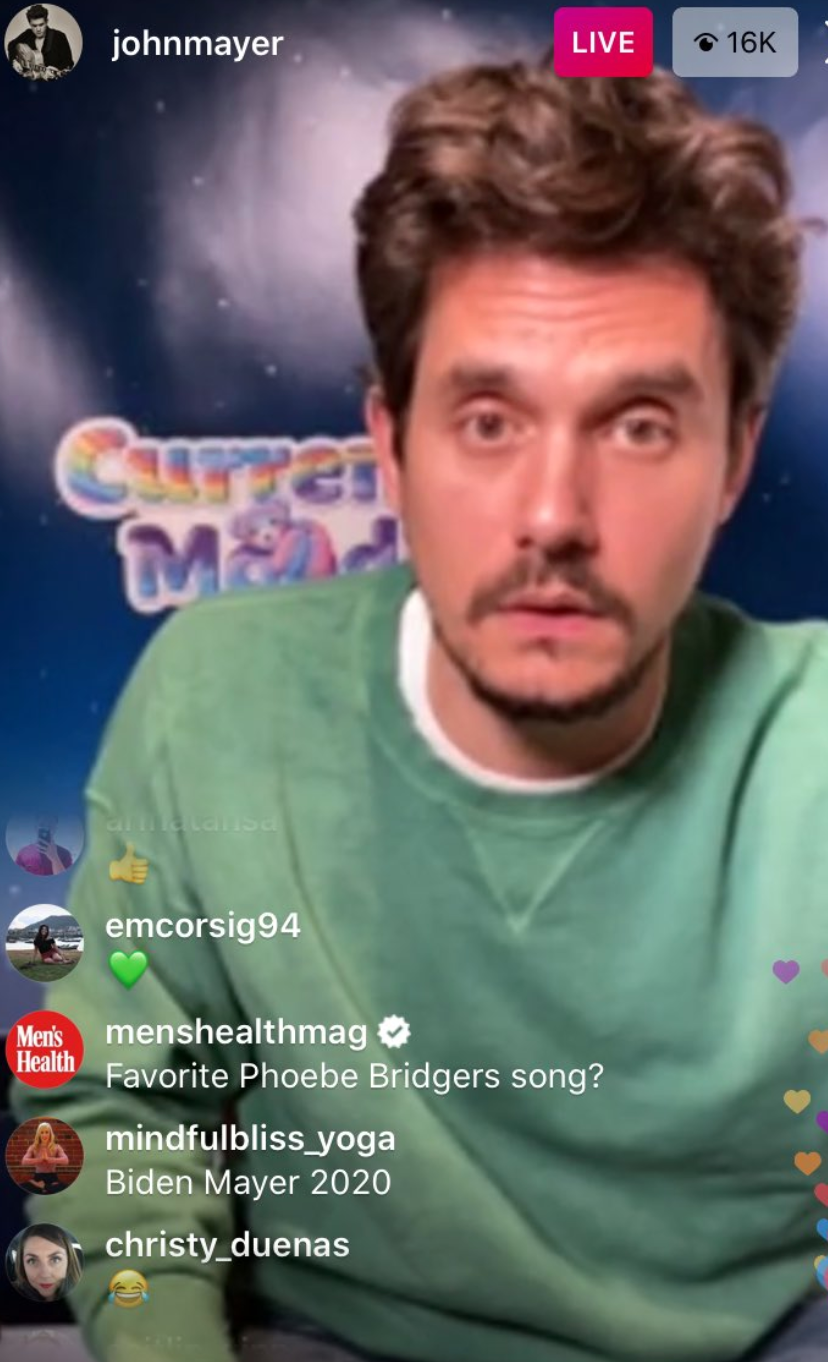 It was hilarious yet sweet, and it ended up becoming a running joke on Twitter.
Phoebe even responded:
I spoke to the mystery Men's Health staffer (who is not an intern) back in April and got to the bottom of how they inadvertently turned Men's Health into a viral Twitter meme. (BuzzFeed's Delia Cai also spoke to them for her newsletter Deez Links about their thoughts on Phoebe's album, which you can read here.)
The Men's Health staffer (who chooses to remain anonymous) told me they started dropping into shows at the beginning of April as a way to entertain themself, "but it's taken a life of its own." People were obviously surprised to see a well-known fitness magazine at indie livestreams, and this staffer embraced the mystery.
"It's been fun to see the transition in reactions over time. At first, people were confused and maybe even a little annoyed. But when people realized I was a fan, they started to be really welcoming and kind," they said.
Though livestreams will never substitute the sense of community that concerts bring in real life, this Men's Health staffer found a positive virtual community that made them feel less alone.
"There's nothing like going to a live show and even the best livestreams can't replicate that kind of magical energy that manifests when you're squeezed into a venue alongside a bunch of other people. But there is a different kind of intimacy created with these IG Live sets," they said.
"If you scroll through the comments, they're relentlessly positive and grateful. At first, I think people were confused and maybe even offended that @menshealthmag would have the gall to impede on that intimate space. But once people recognized I was a fan, too, it felt like there was a concerted effort to welcome me into this online community. I hope it added some levity for people in a time that was consistently dark and often scary."
But while they'd pop up in the livestreams of other artists, like Kevin Morby and Waxahatchee, there's a reason why Phoebe particularly resonates with them — especially in the pandemic.
"Her music helps people tap into a wide range of emotions. I think that's healthy for these strange times, which often feel overwhelming and beyond our control. Sometimes listening to sad music when you're sad just makes you feel better." They added, "During this time where I've often felt scared and isolated, her music has helped provide some comfort. I suspect many other people feel the same way I do."
People had suspected that the Men's Health staffer had a crush on Phoebe and would pop up out of infatuation, but I'm sorry to say that's not the case: "No, I don't have a crush on Phoebe Bridgers. I am a huge fan, though."
But this Men's Health staffer is just one of thousands of other Phoebe Bridgers fans who have turned to her music in times of uncertainty and sadness. "I feel like all of our cultural experiences are being filtered through quarantine and years later it will be difficult to think of anything — Tiger King, The Last Dance, Chromatica — without acknowledging that for a few months we were all told to stay isolated from loved ones and wear masks and watch positive test counts on a daily basis," they explained.
"Phoebe Bridgers has always been able to tap into dark, uncomfortable, lonely emotions with her songwriting, and Punisher is her operating at the current peak of her powers. I listen to Phoebe and people in her orbit — Julien Baker, Conor Oberst, Christian Lee Hutson — when I consciously want to feel something — sometimes sadness, sometimes longing."
"She provides catharsis and writes with such specificity that you start to associate specific lines with moments in your life. And even if they're songs about her or people you'll never meet in your life, you're able to take these deeply personal stories and apply them to your own experience."
If you see Men's Health at the next livestream, now you know why!