By now you probably know there's a dramatic series based on the Tiger King story underway. Kate McKinnon's playing Carole, but there's no word yet on who will play Joe Exotic.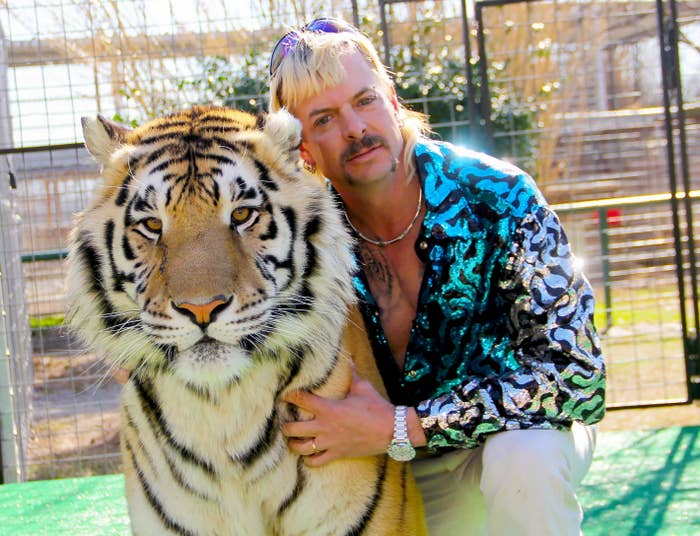 In an interview with the Hollywood Reporter, codirector Rebecca Chaiklin said Joe already has someone in mind to play him: Brad Pitt or David Spade, whom Joe apparently refers to as "Joe Dirt."
David Spade has been interviewing the cast of Tiger King for his show Lights Out With David Spade, so he's definitely very familiar with the story. Many fans of the Netflix series have also said David's the perfect person to play Joe because Joe Dirt is so similar to Joe Exotic.
They're definitely cut from the same cloth.
David's well aware of the comparisons between Joe Exotic and his character, but he's not convinced he's the right guy for the job.
In an interview with ET, he said: "I don't know if I could. That's why I don't really push it or jump in on it, with all these funny debates. It just looks too fun ... I know Woody Harrelson is [as] funny as that guy Joe."
As a fan of the Netflix docuseries, he did mention who'd be part of his dream cast. "I was thinking Matthew McConaughey for John [Reinke]," he said. "The boyfriend — John Finlay — he got his teeth fixed and he said he liked Channing Tatum." He also suggested reuniting Friends' Jennifer Aniston, Courteney Cox, and Lisa Kudrow to play Doc Antle's girlfriends.
I put Matthew down as a good Joe Exotic in my dream casting, but on second thought, he's a great choice for John.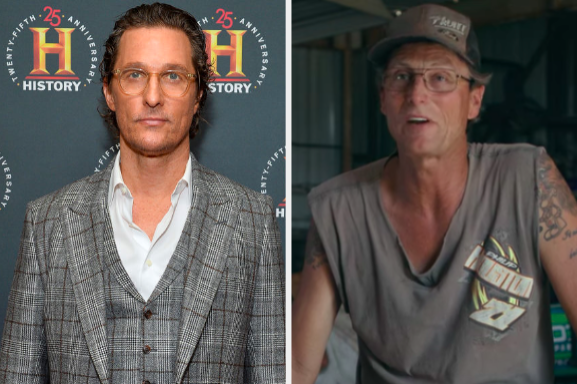 Now we'll just have to wait to see who'll get the honor of playing Joe Exotic. Whoever it is, they're in for a wild ride.