50 Pictures From The 2000s Of Celebs Who Probably Wouldn't Hang Out Together Nowadays
Time to feel ~~nostalgic.~~
1.
I need to start with one of the top 10 best pictures I've ever seen: Beyoncé hanging out with Kelly Osbourne. I'm surprised this photo never became a meme.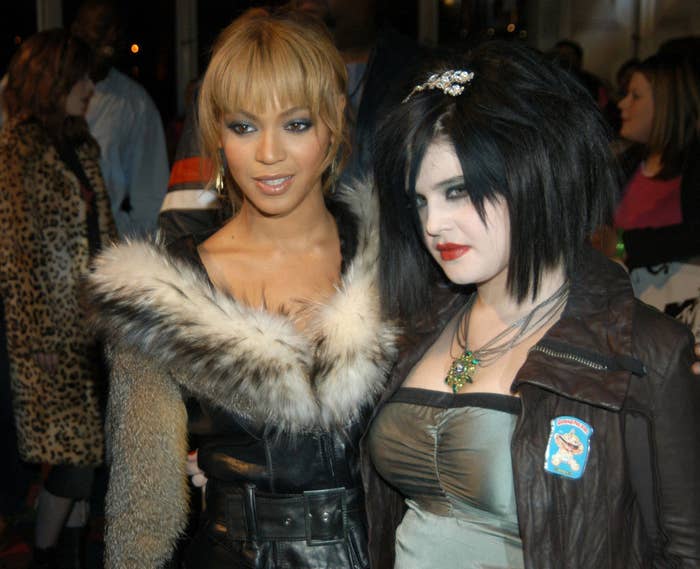 2.
Jared Leto and My Chemical Romance's Gerard Way were totally inspiring fanfic.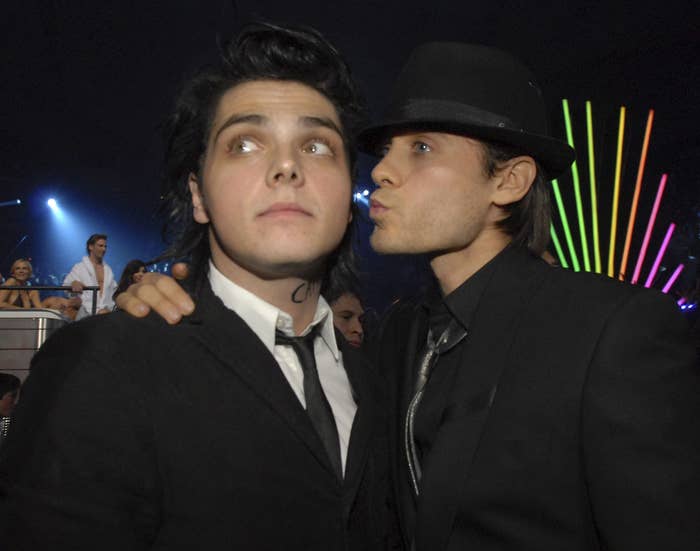 3.
Justin Timberlake and Evanescence singer Amy Lee just chillin'.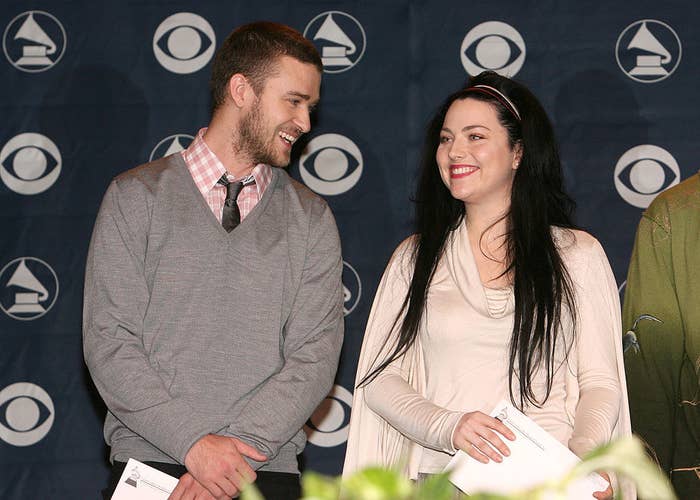 4.
I was not expecting to see The Strokes' Julian Casablancas and Fab Moretti hanging out with Fergie and will.i.am. from the Black Eyed Peas, but hey, the aughts were a special era!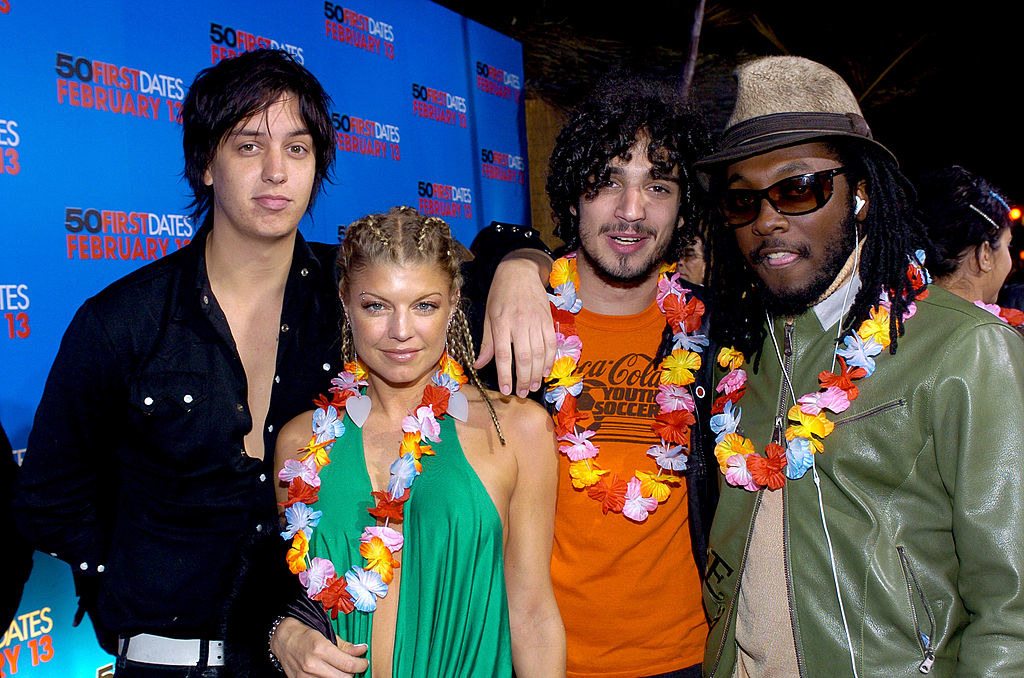 5.
Here's Fall Out Boy posing with their buds, Beyoncé and Jay-Z.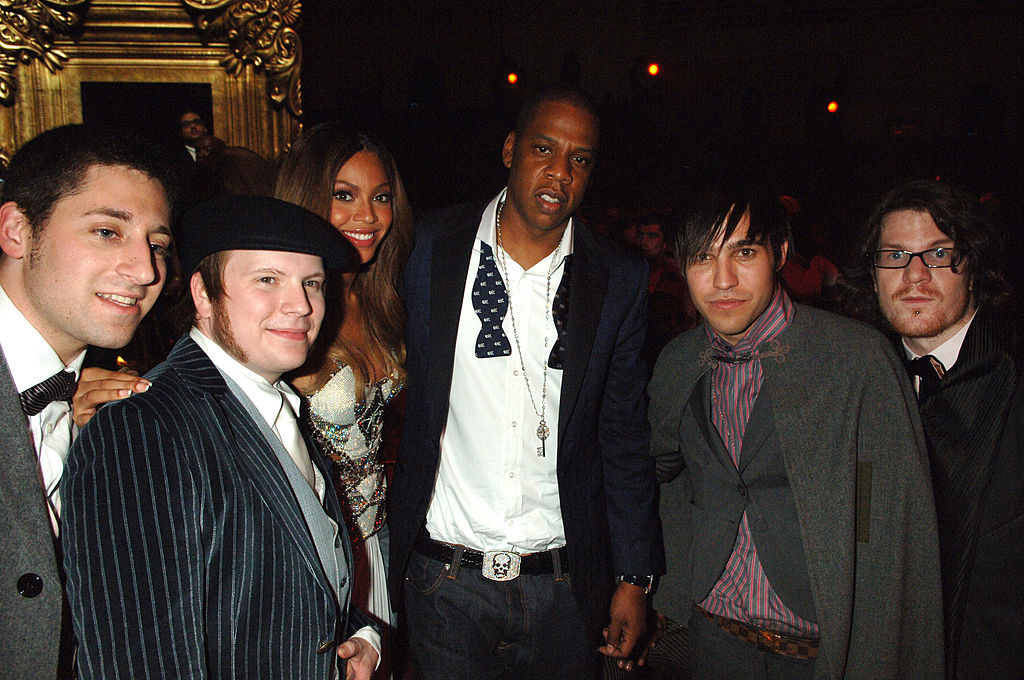 6.
Paris and Nicky Hilton were casually making tons of teen girls jealous by getting super close to Chad Michael Murray.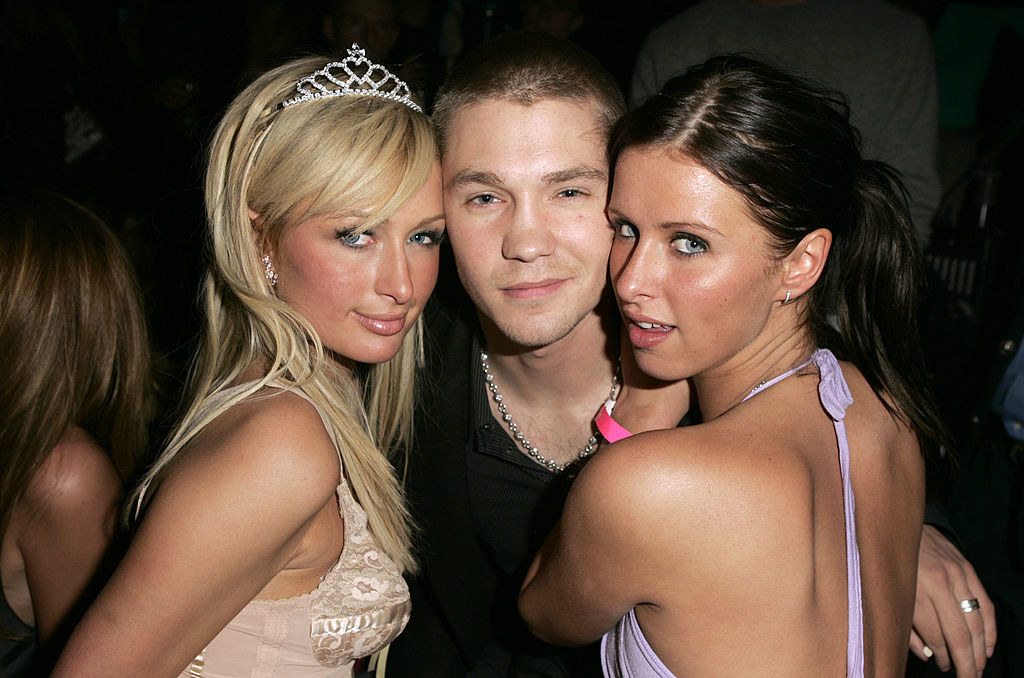 7.
Lots to unpack here: it's Kim Kardashian hanging out with Cheetah Girls Adrienne Bailon (who dated Kim's brother Rob) and Sabrina Bryan, Evan Ross, Danity Kane's Aubrey O'Day, and Pussycat Dolls member Melody Thornton.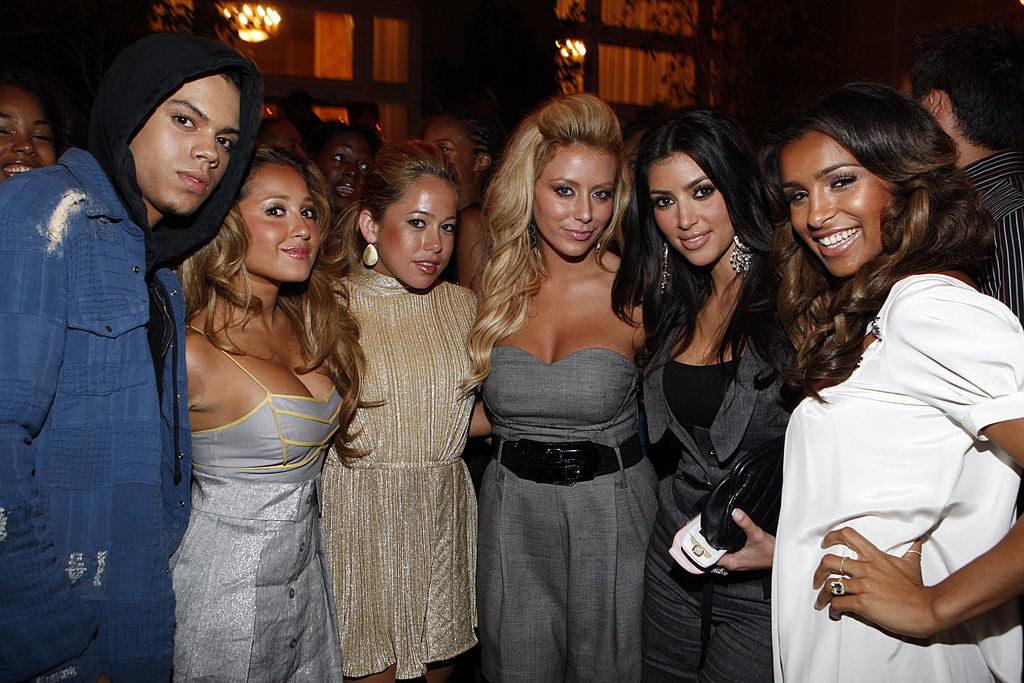 8.
Lindsay Lohan partying with Kourtney and Kim Kardashian is everything I needed.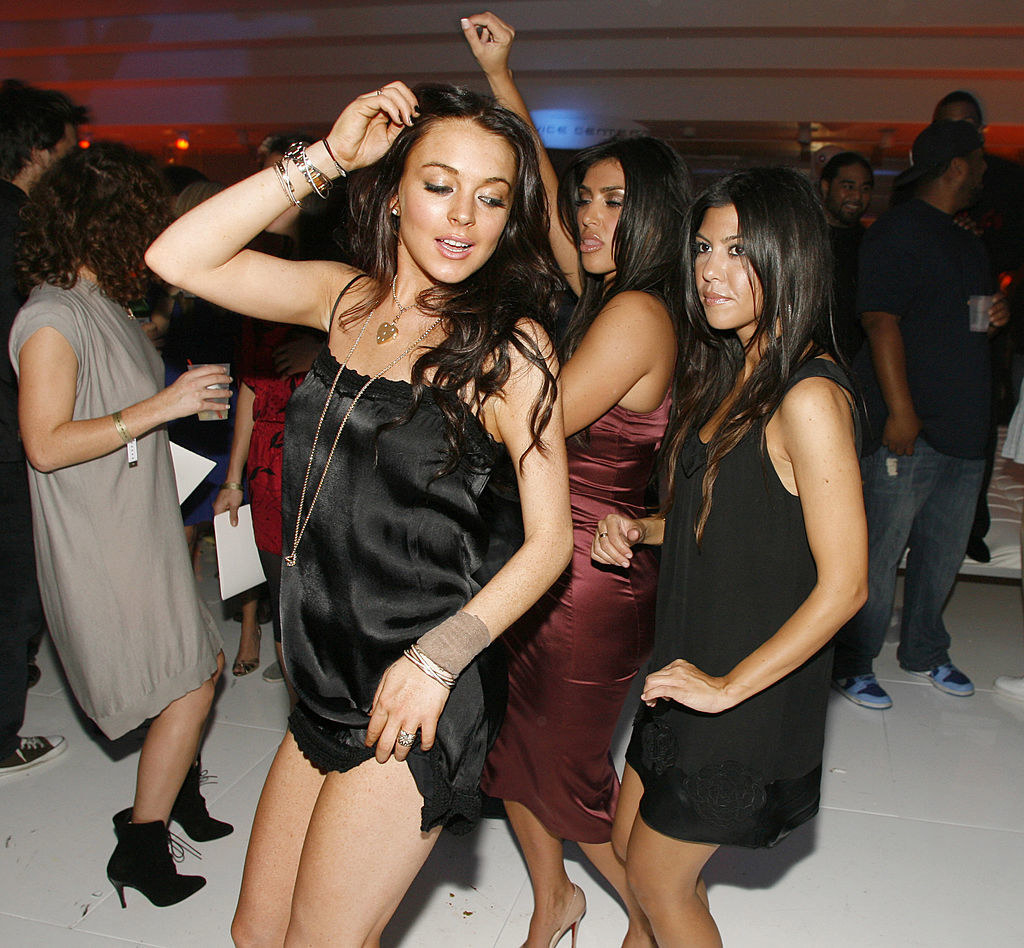 9.
What a motley crew! That's Tommy Lee, Hayden Panettiere, Miley Cyrus, and Lance Bass.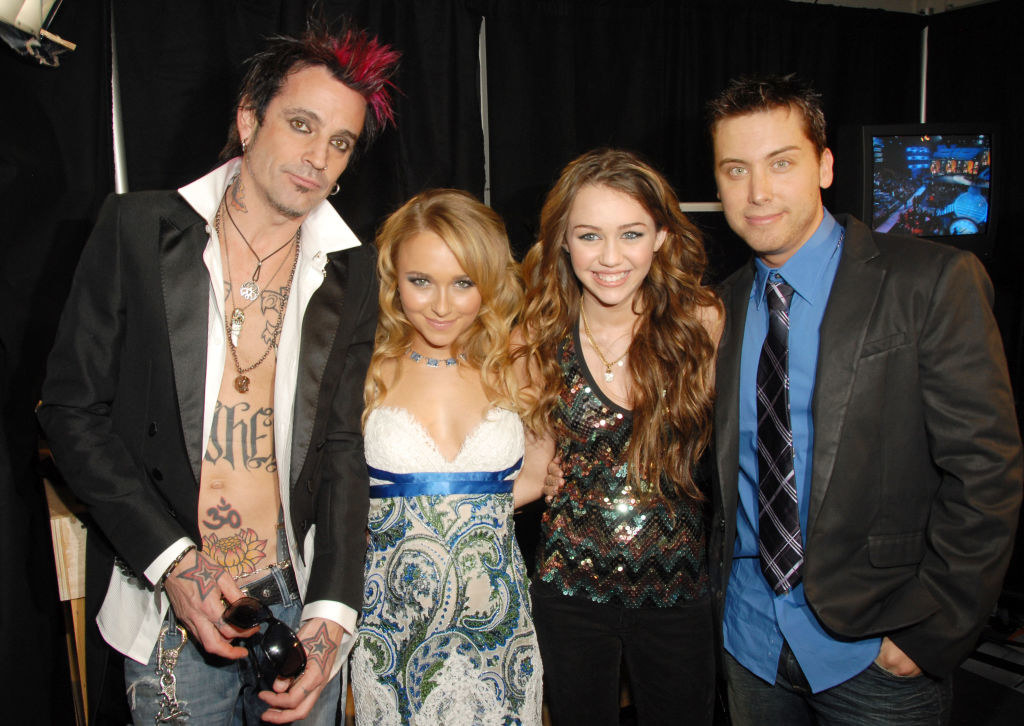 10.
Few things are more 2000s than Tony Hawk, Good Charlotte's Benji and Joel Madden, and Jaime Pressly randomly hanging out.
11.
I was not expecting to see Paris Hilton and Kim Kardashian hanging out with Anton Yelchin (who died in 2016), but I'm into it.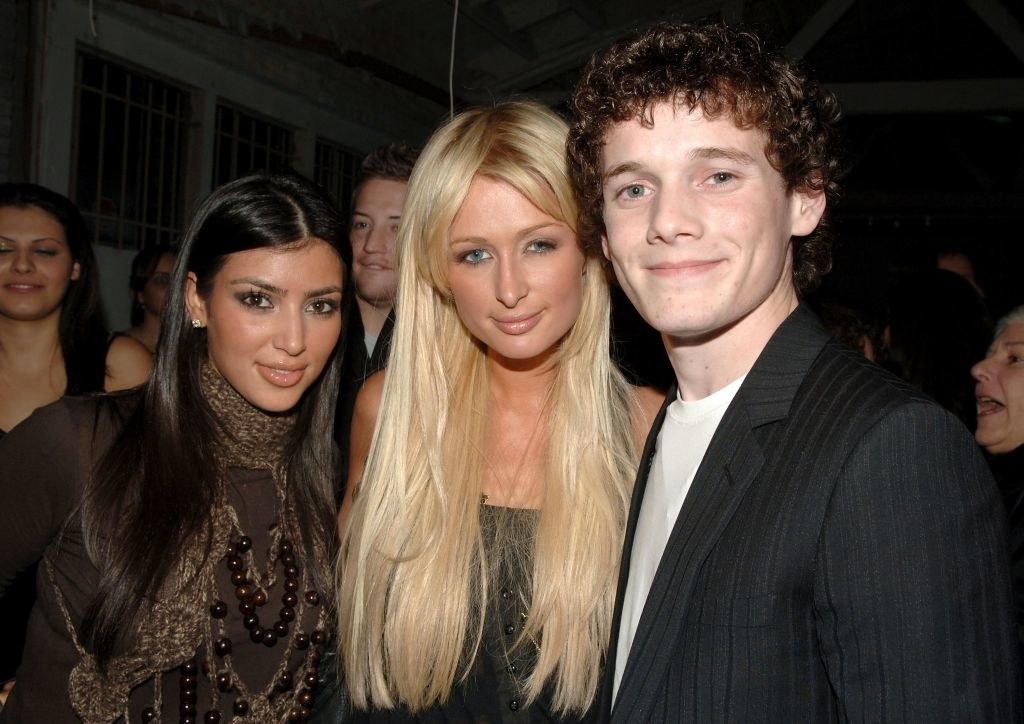 12.
My reaction to this pic of Johnny Knoxville catching up with Pharrell is the same as the photobomber's.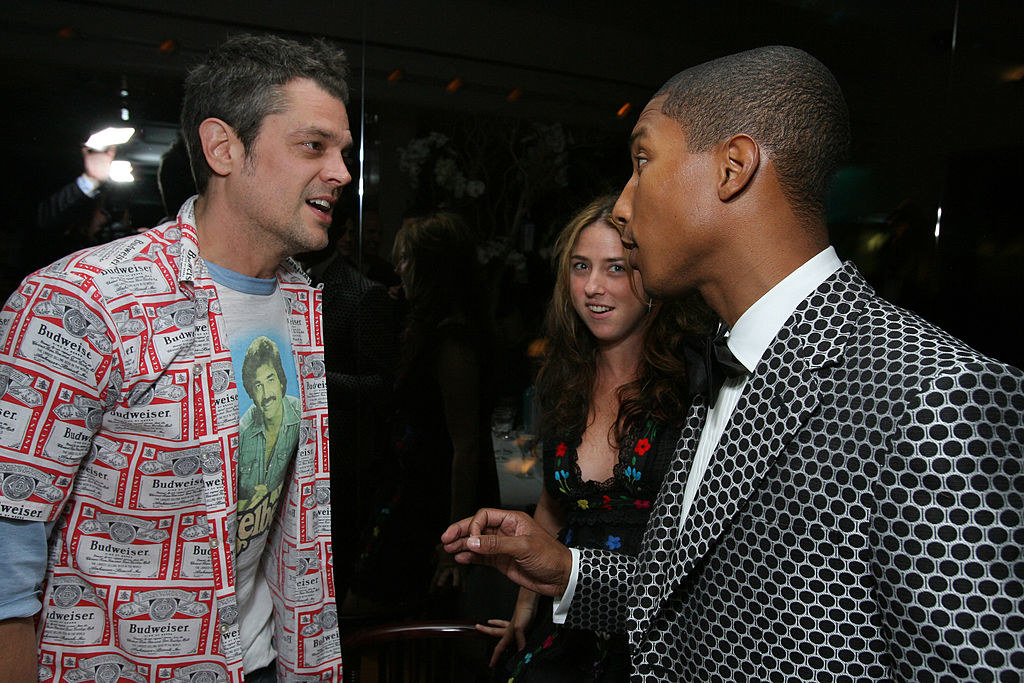 13.
Yes, that's Boy Meets World's Blake Sennett (who played Joey the Rat) and Winona Ryder. They dated!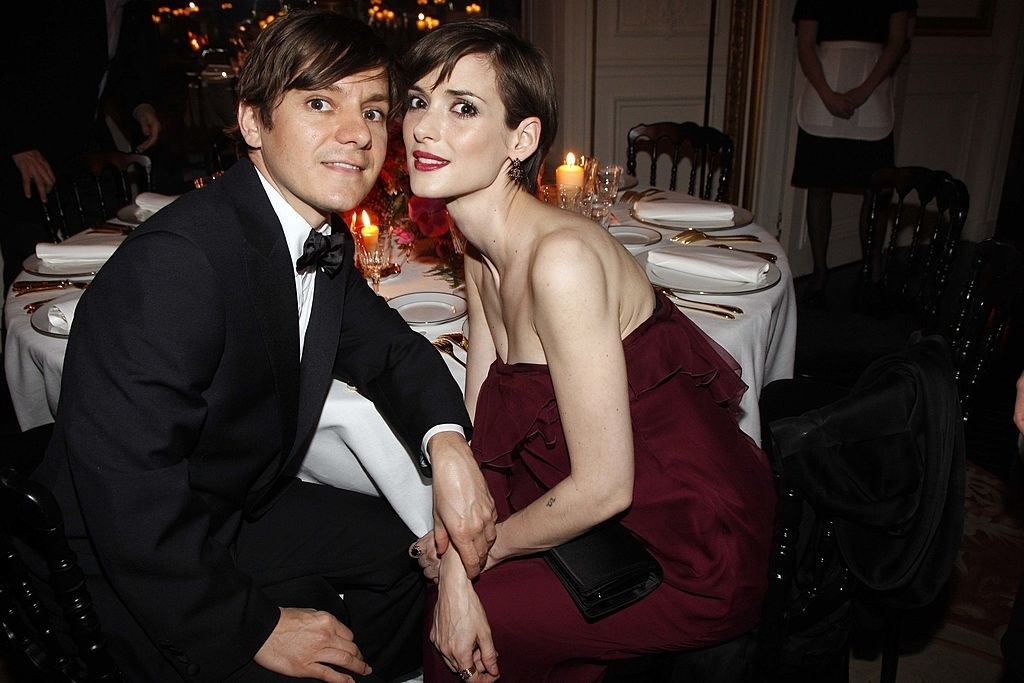 14.
Ben McKenzie and Zooey Deschanel are making me wish they would've made a quirky rom-com back in the day.
15.
It's the super nostalgic comedy trio of Jon Heder, Jack Black, and Will Ferrell!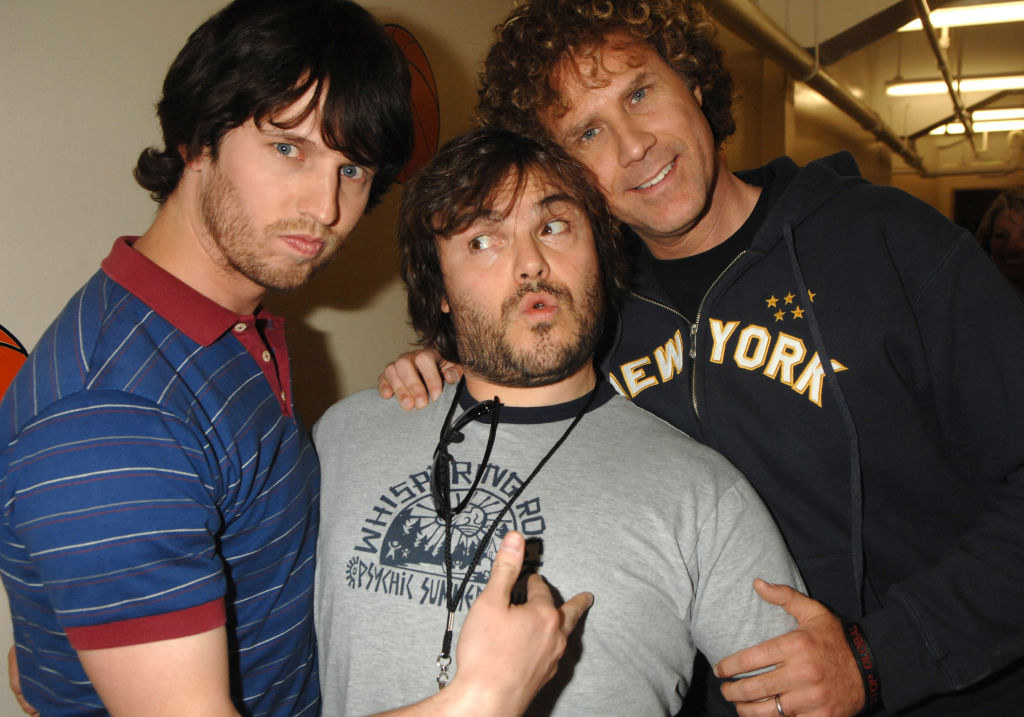 16.
Here's James Van Der Beek and his ex-wife Heather McComb hanging out with Tara Reid and Carson Daly. Fun fact: Tara and Carson were engaged at one point!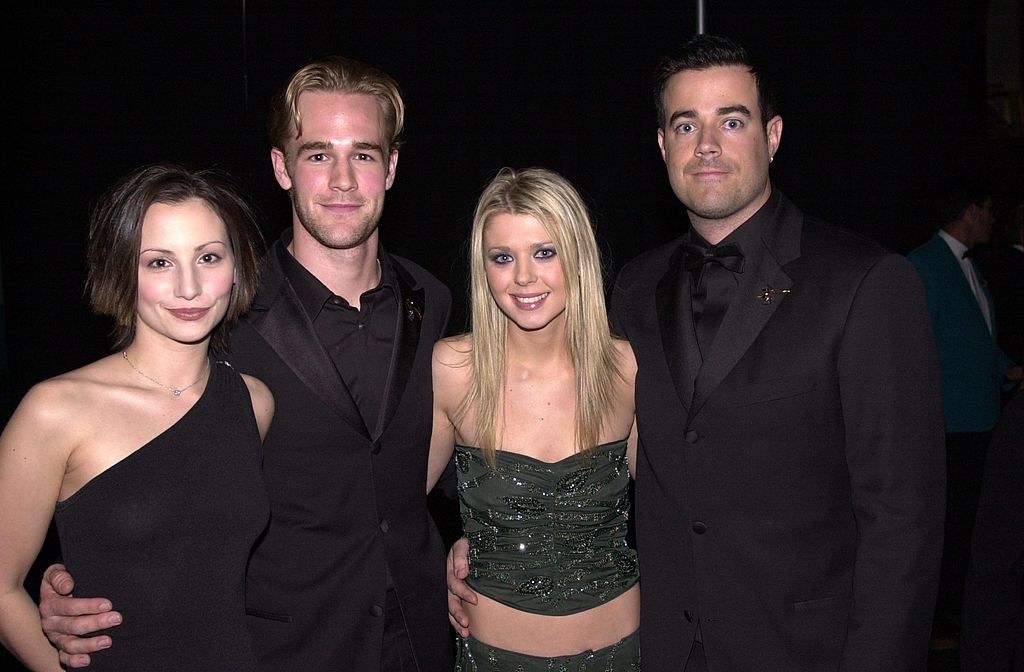 17.
Three guys who you probably had posters of in your childhood bedroom: Riley Smith, Adam Brody, and Shane West.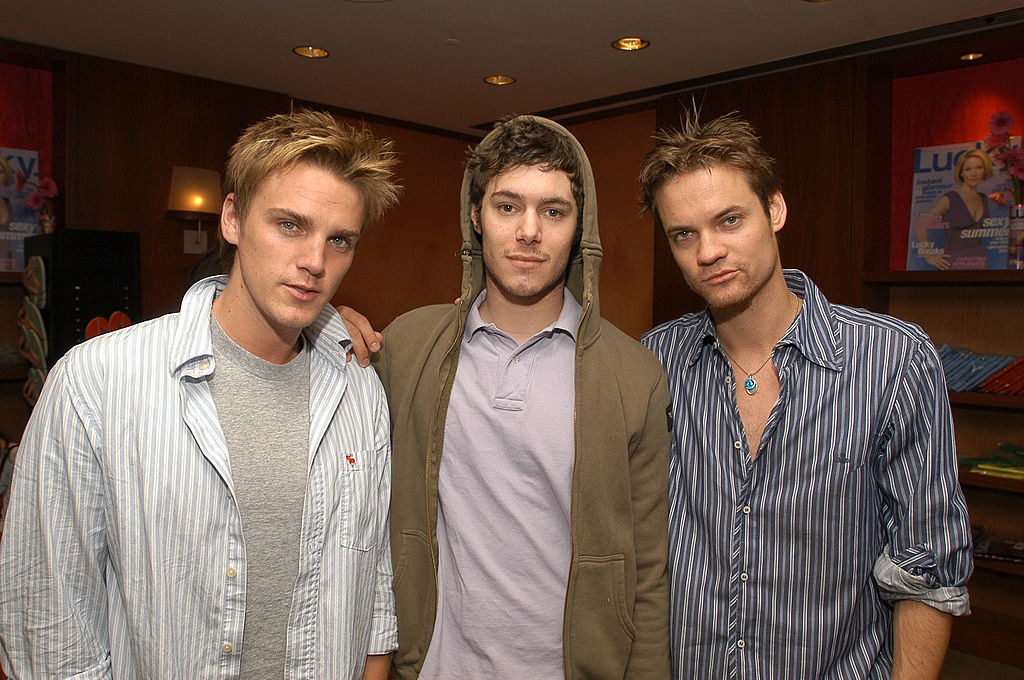 18.
Ben McKenzie and Amy Adams spending time together while promoting their movie, Junebug. This was right before Amy Adams became the Amy Adams.
19.
Just two TV couples-turned-IRL-couples hanging out, NBD! Now I'm feeling nostalgic for those days when House's Jennifer Morrison and Jesse Spencer and The O.C.'s Adam Brody and Rachel Bilson were a thing.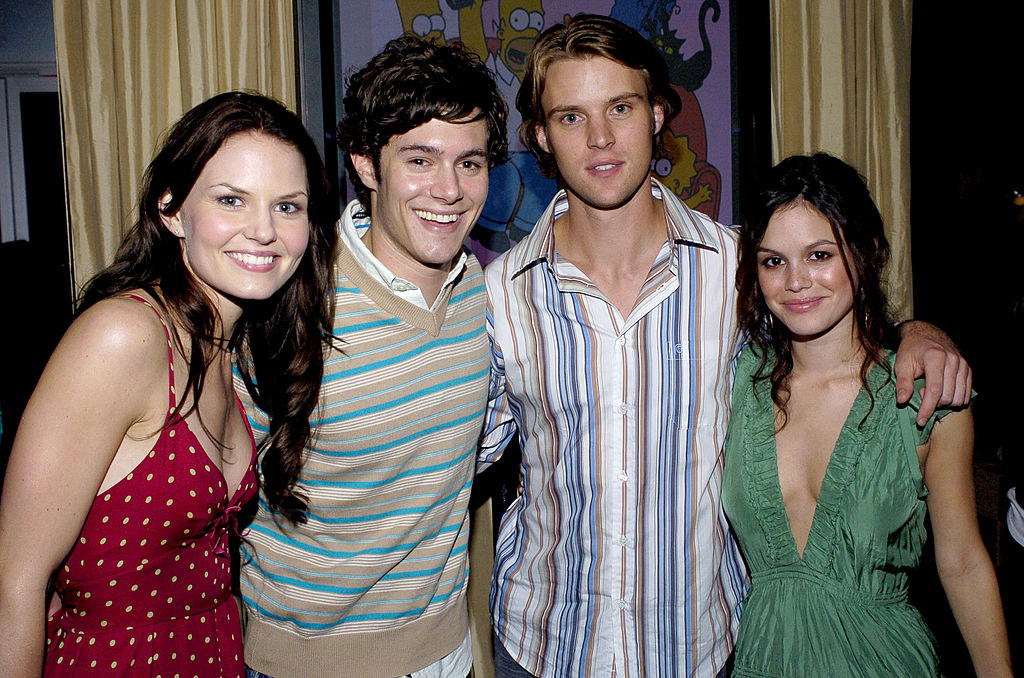 20.
J.C. Chasez, Aubrey O'Day, and Adam Brody spending time together didn't seem so bizarre at the time.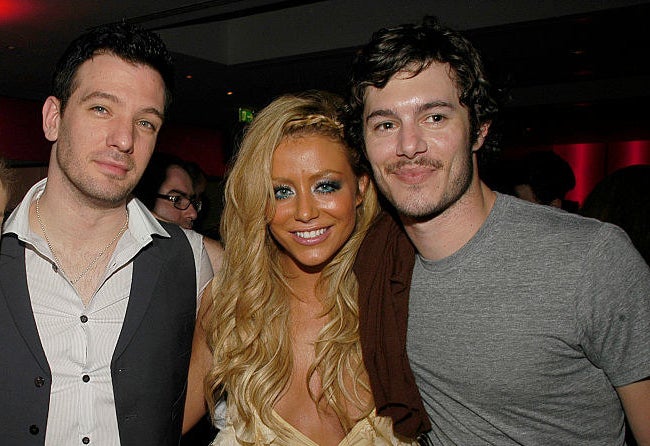 21.
Can we just talk about Avril Lavigne, Pink, Jennifer Lopez, and Lisa Marie Presley hanging out? Now I'm sad the pop stars didn't team up for a song.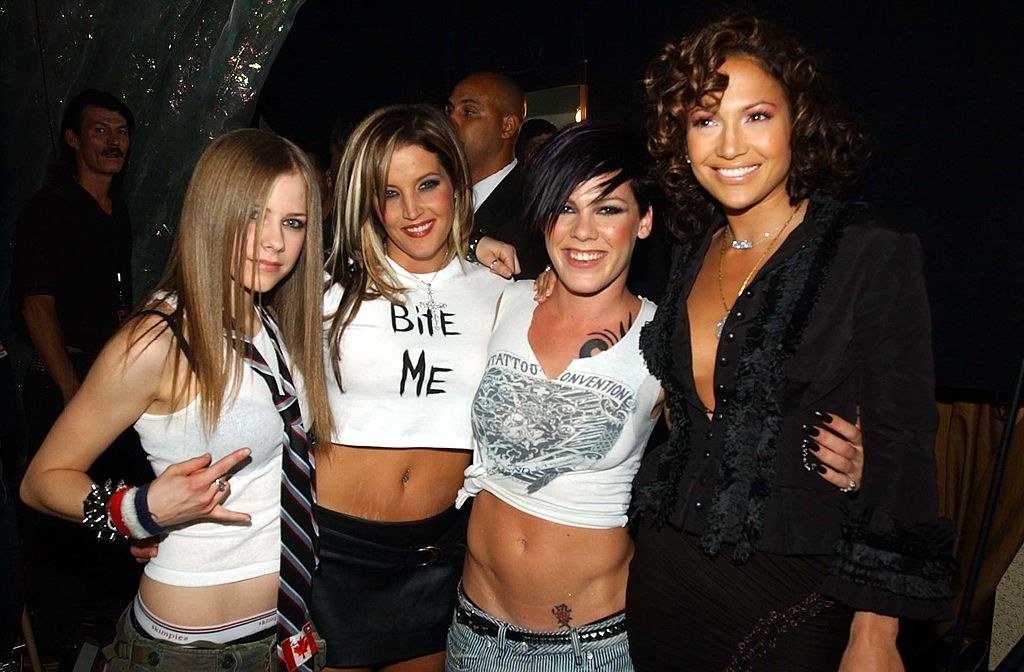 22.
The 2000s Latina star power in this pic of Rosario Dawson, J.Lo, and Jessica Alba is incredible.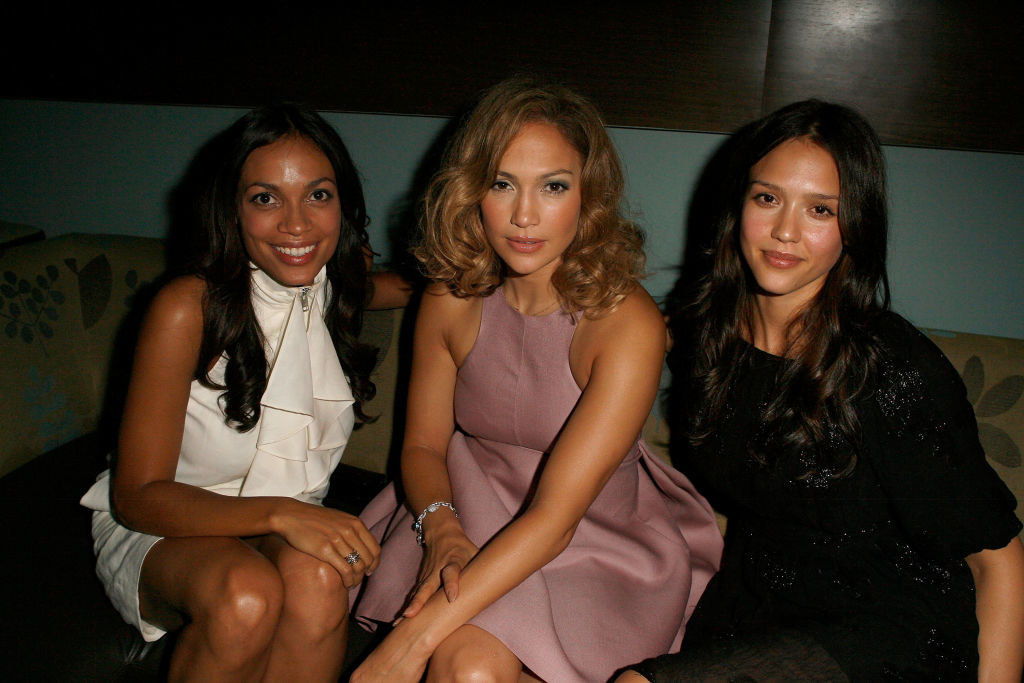 23.
I'd give anything to go back in time and hang out with this messy crew of Anna Nicole Smith, Courtney Love, and Avril Lavigne.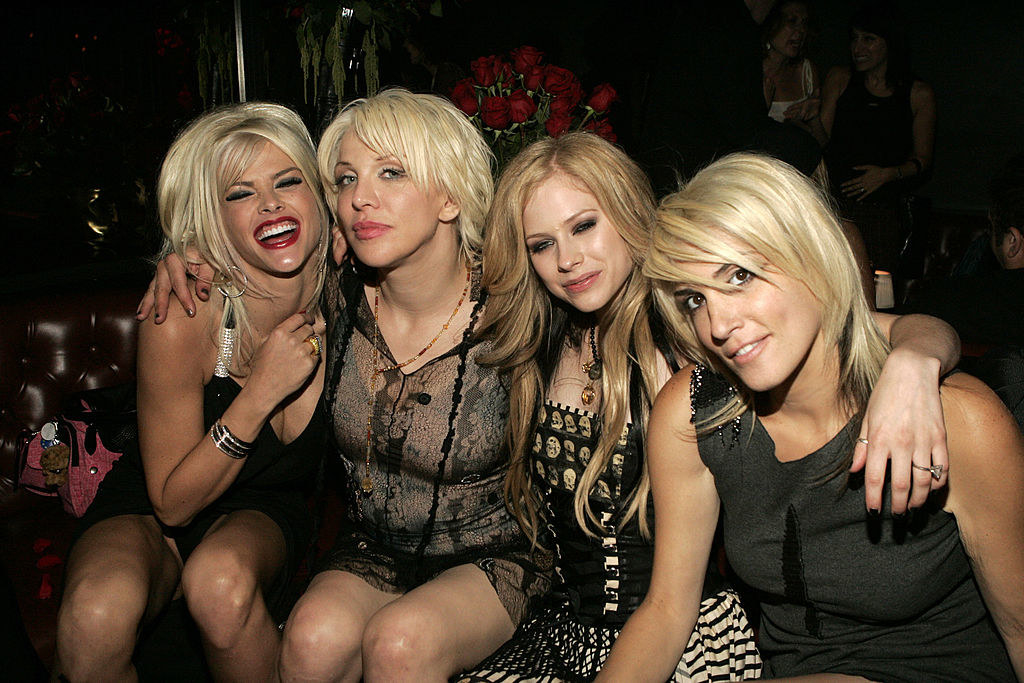 24.
Vanessa Hudgens and Avril Lavigne?! WHAT?!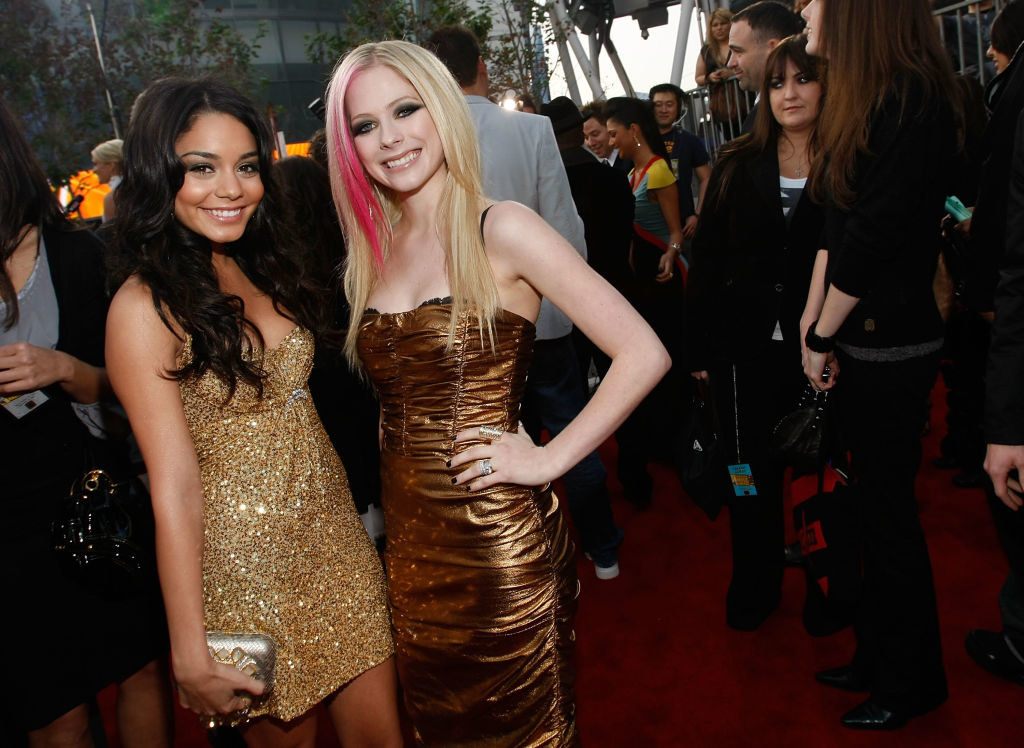 25.
This pic of Usher and Hayden Christensen is everything.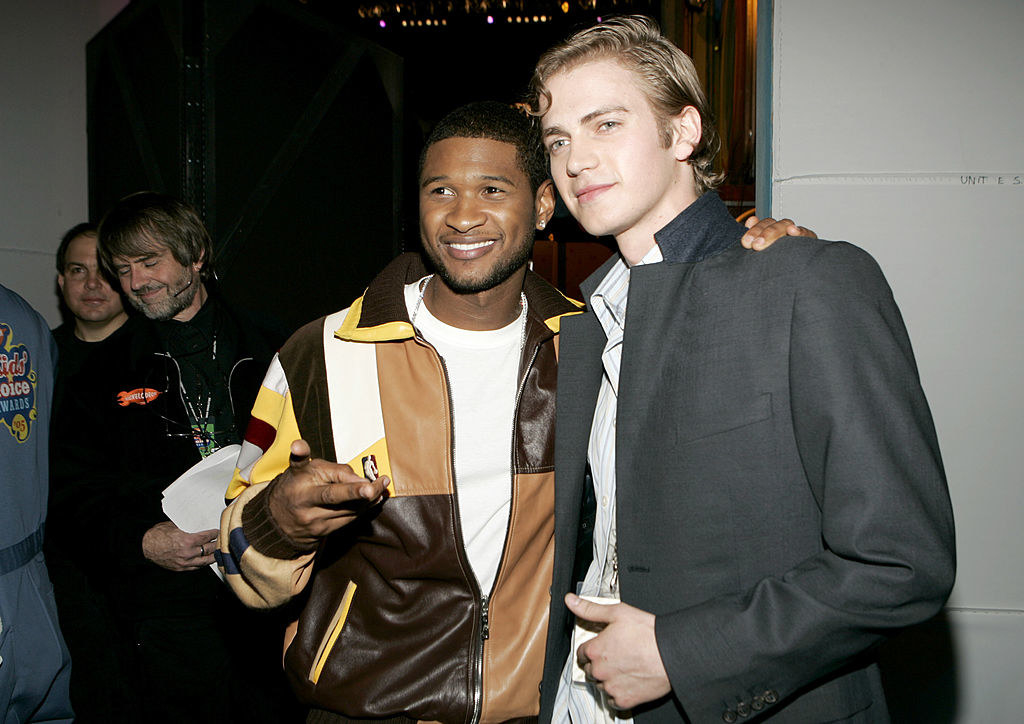 26.
Natalie Portman and Soulja Boy got real close at TRL...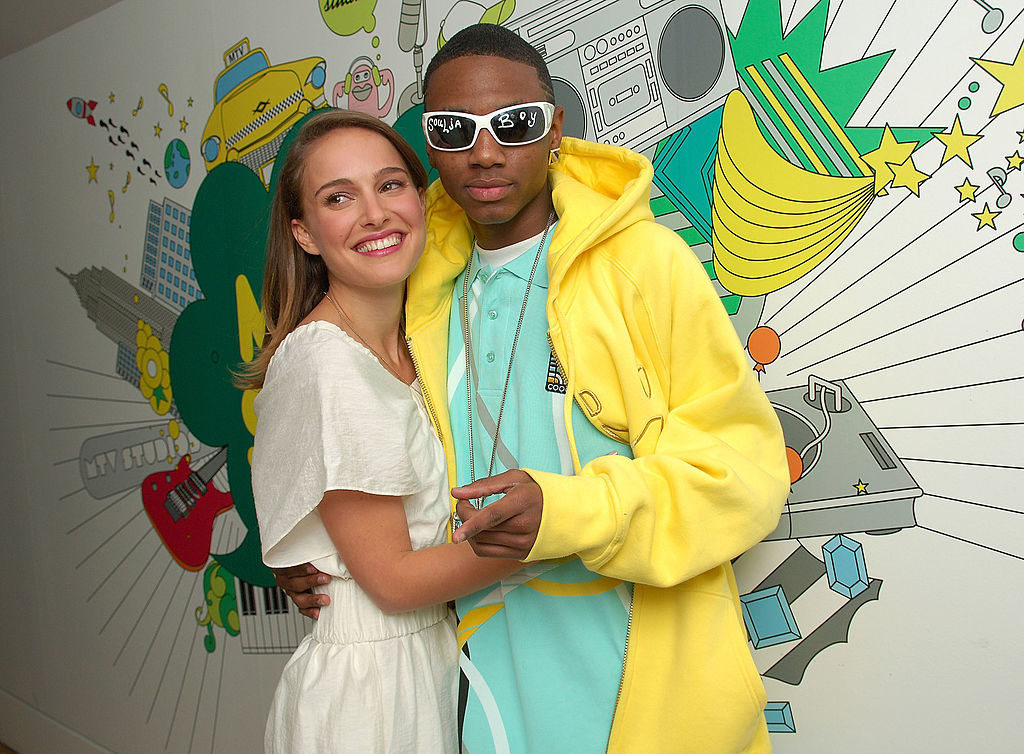 27.
Snoop Dogg and Matthew Perry playing video games because, sure, why not.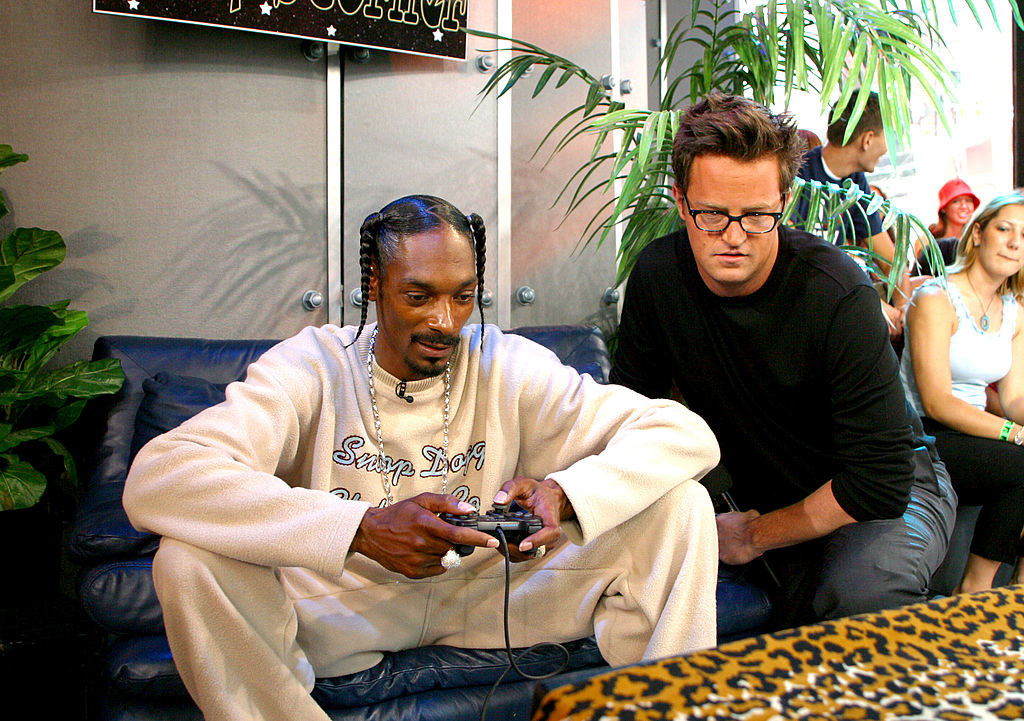 28.
My queens Chloë Sevigny, Maya Rudolph, and Mary-Kate Olsen.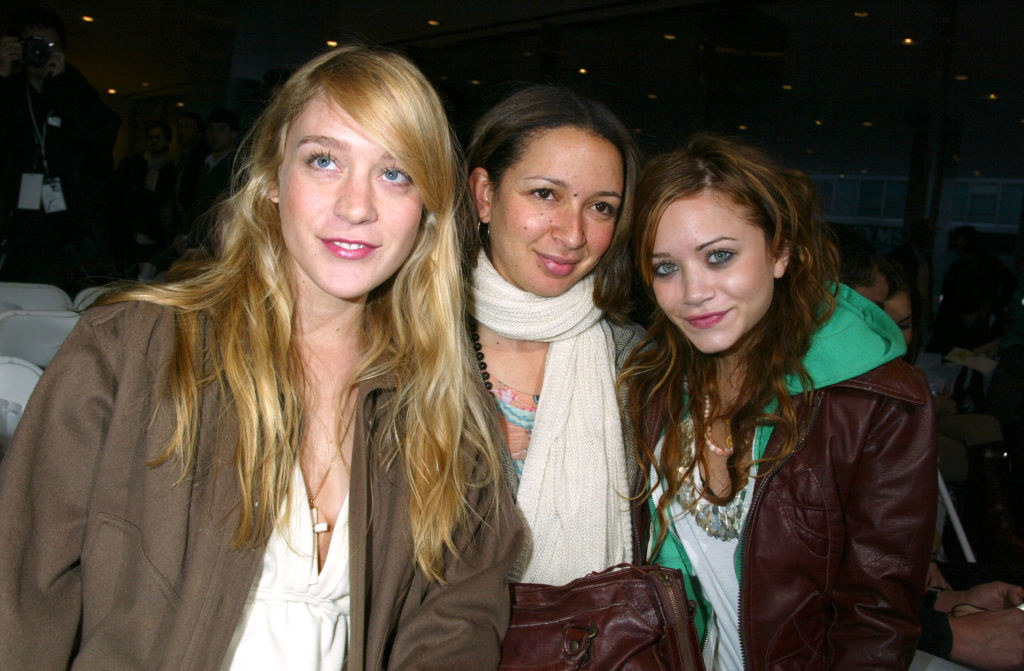 29.
Here's Natalie Portman and Lea Michele before the Glee days.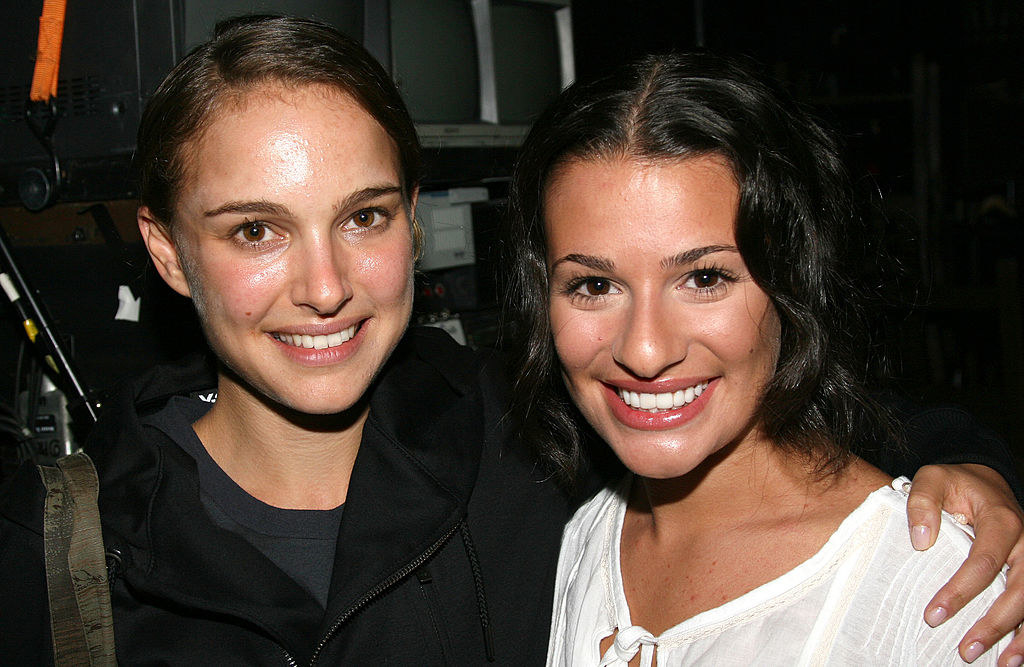 30.
TV royalty Tina Fey, Lauren Graham, and Matthew Perry casually hanging out.
31.
Can we just talk about the teen movie star power here? I'm obsessed with Chloë Sevigny, Seth Green, Natasha Lyonne, Wilmer Valderrama, Macaulay Culkin, and Dylan McDermott promoting Party Monster.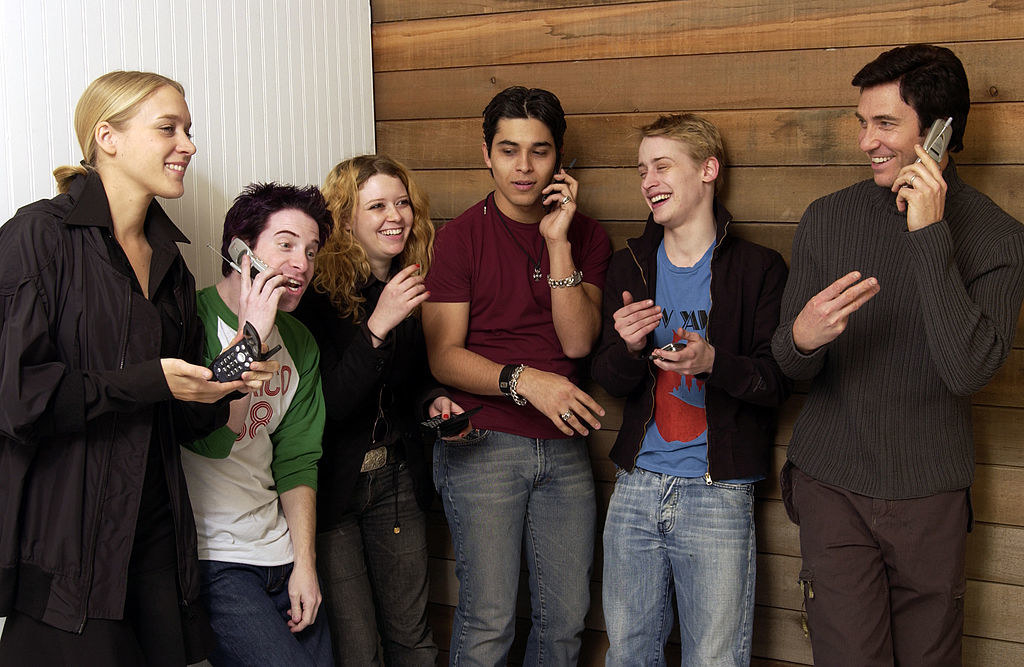 32.
My favorite gingers from my preteen years! It's Lindsay Lohan and Seth Green catching up while Macaulay Culkin is taking it all in.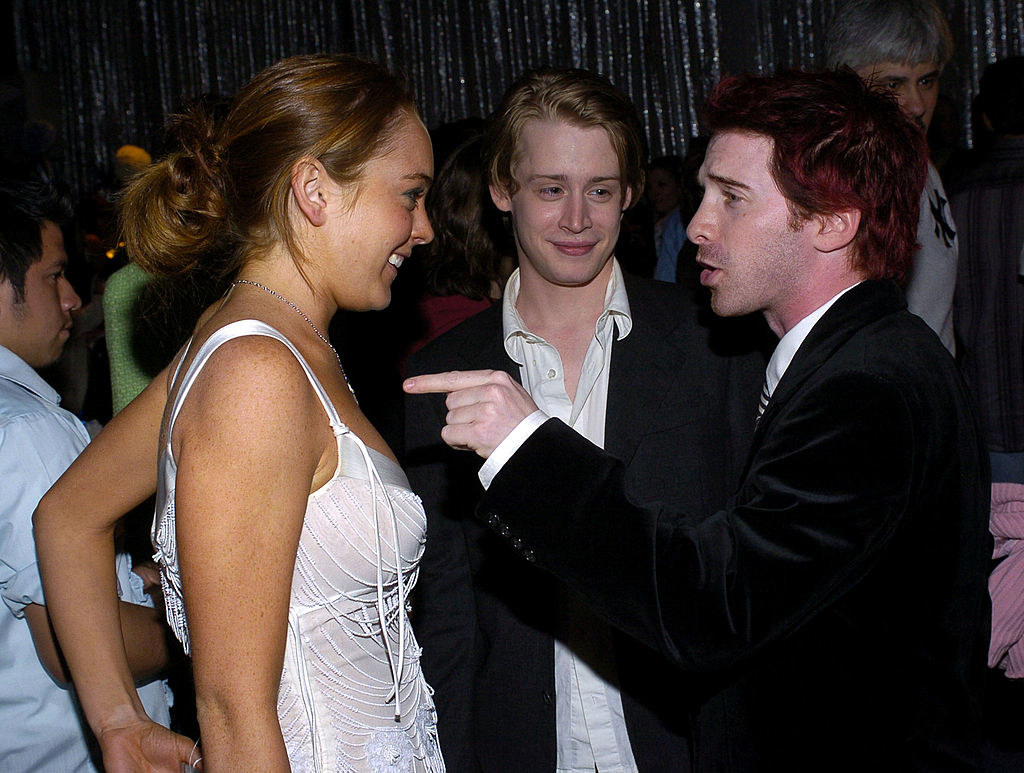 33.
I aspire to be cool enough to be part of this crew of Mandy Moore, Famke Janssen, Rashida Jones, and Maggie Gyllenhaal.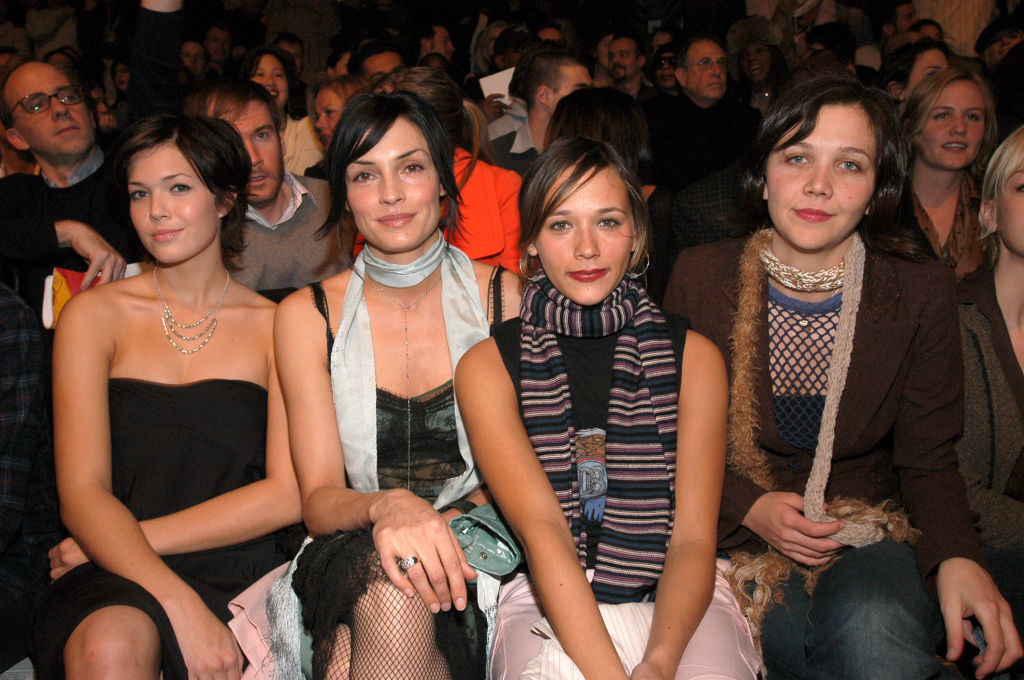 34.
Seeing Kim Kardashian and Pete Wentz together feels weird, but then again, she was in the "Thnks fr th Mmrs" music video.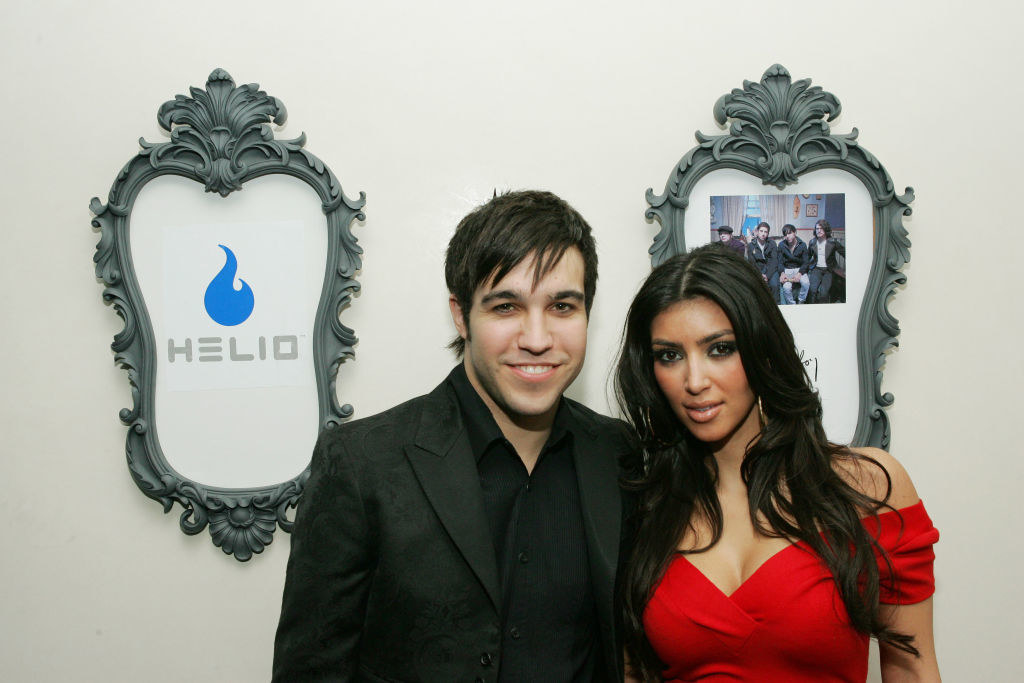 35.
I'm obsessed with the diva power of this pic.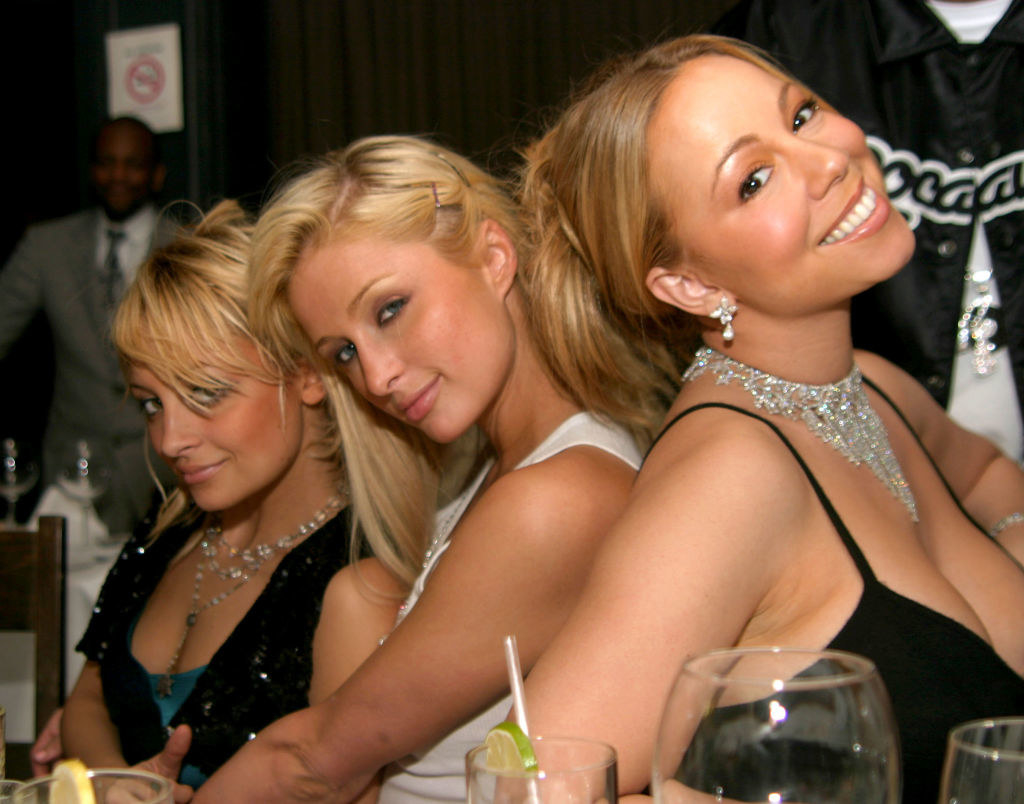 36.
Seeing Demi Lovato and Pete Wentz spending time together at the Kids' Choice Awards is making me feel so nostalgic.
37.
I can't deal with this pic of Lindsay Lohan with Pete Wentz and Michelle Trachtenberg (who he dated!).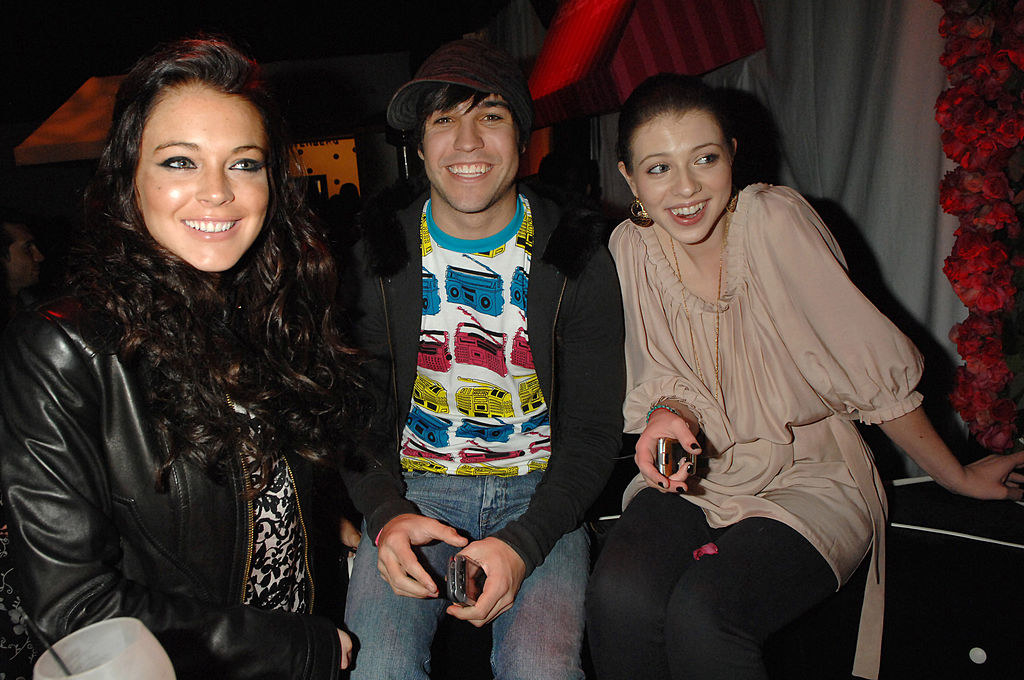 38.
Seeing Bam Margera hanging out with Simple Plan is taking me back to being an angsty kid.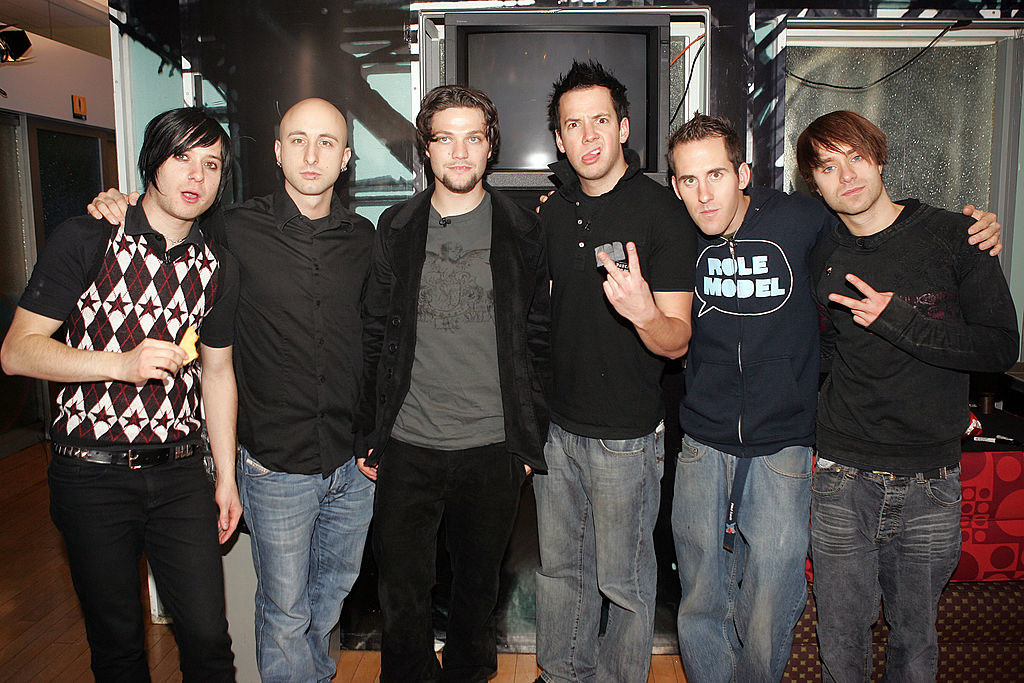 39.
If my 14-year-old self had seen this pic of Jared Leto and Bam Margera, she would've flipped her shit.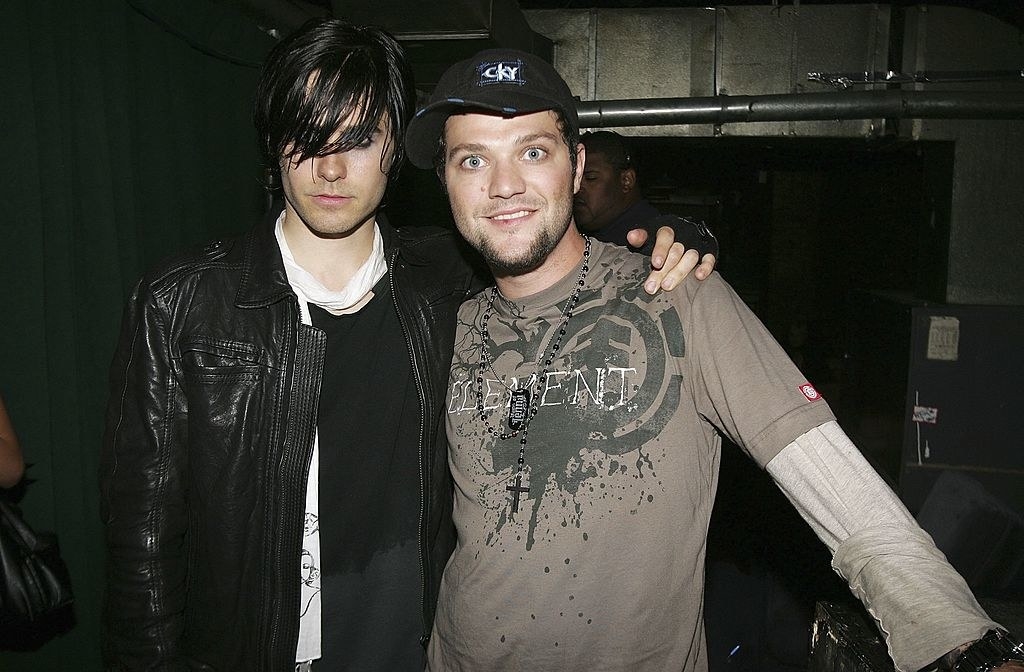 40.
Look at all these teen TV stars! That's Topher Grace, Kristen Bell, Rachel Bilson, and Olivia Wilde.
41.
I can't deal with Bono kissing Gwen Stefani's baby bump.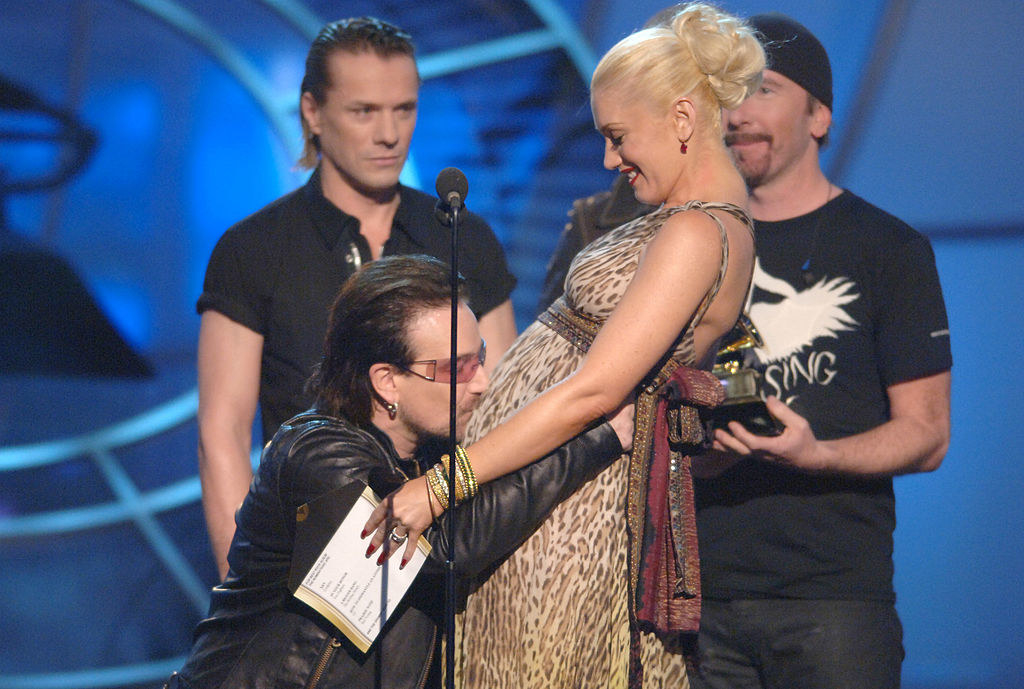 42.
Just Kim Cattrall hanging out with Beyoncé and Jay-Z at a Rockets vs. Knicks game, as one does.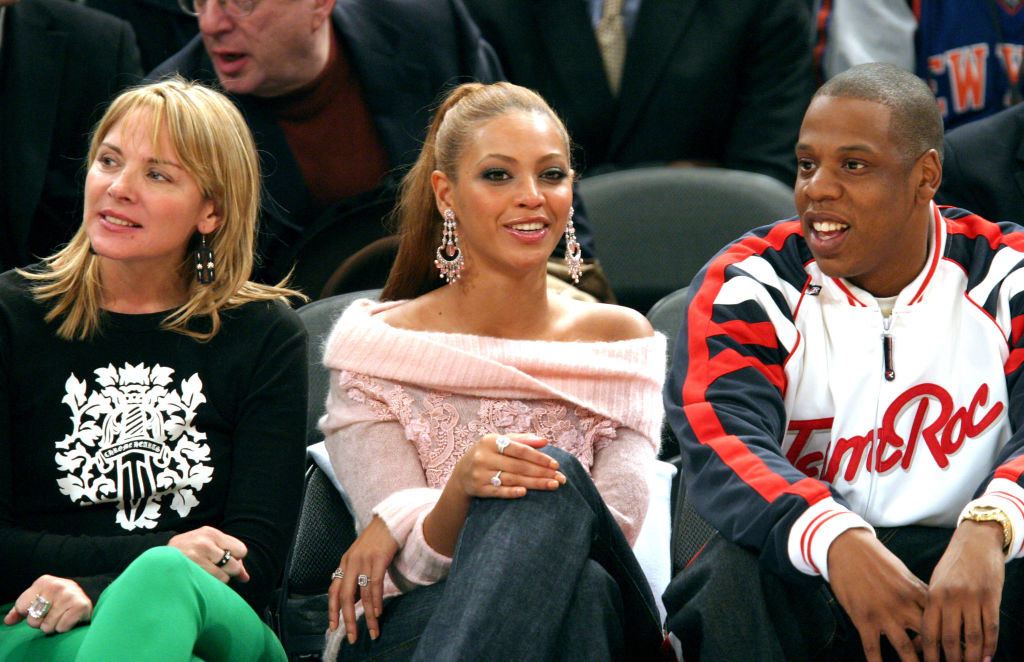 43.
I'm obsessed with the chaotic vibes from Kanye and Courtney hanging out.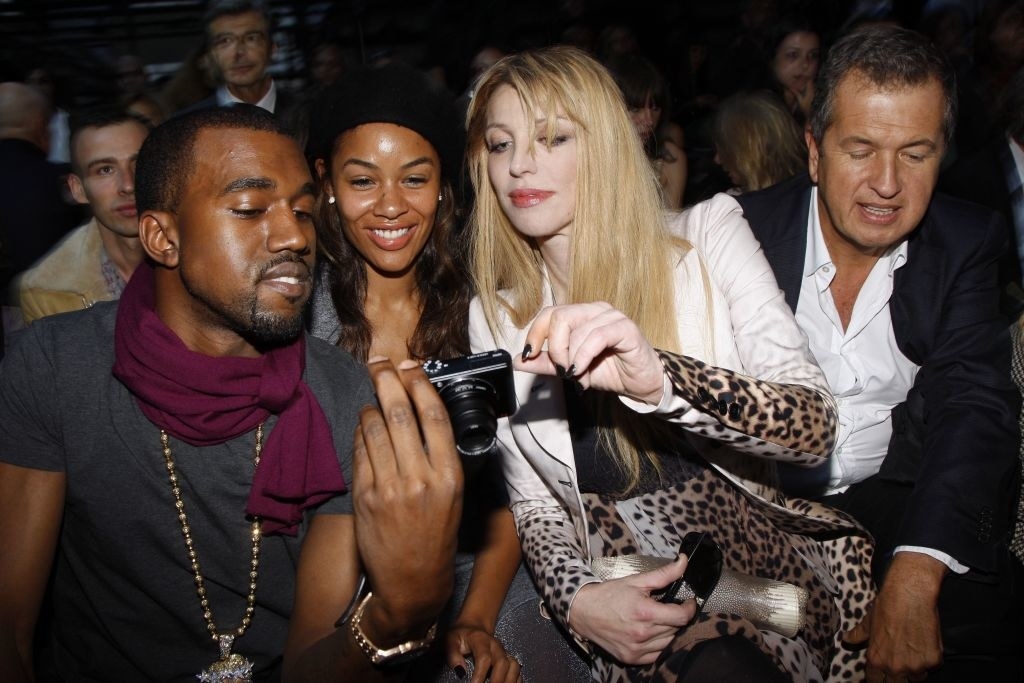 44.
Rachel Bilson! Rihanna! Joel Madden and Nicole Richie before getting married! I cannot deal!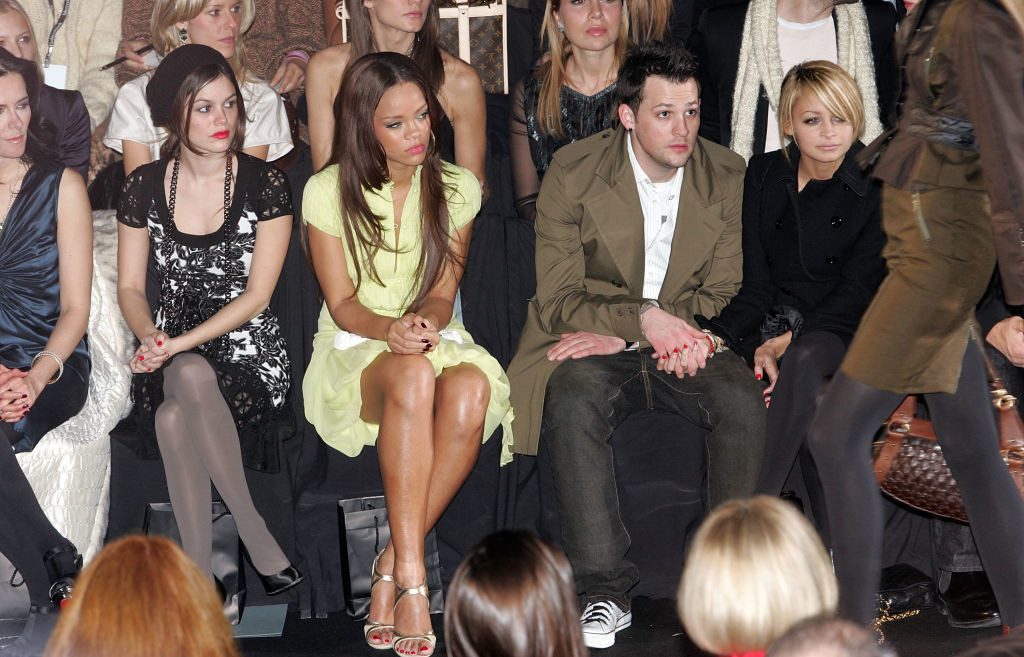 45.
Lil Jon, Hilary Duff, and Jason Biggs!!!! WHAT?!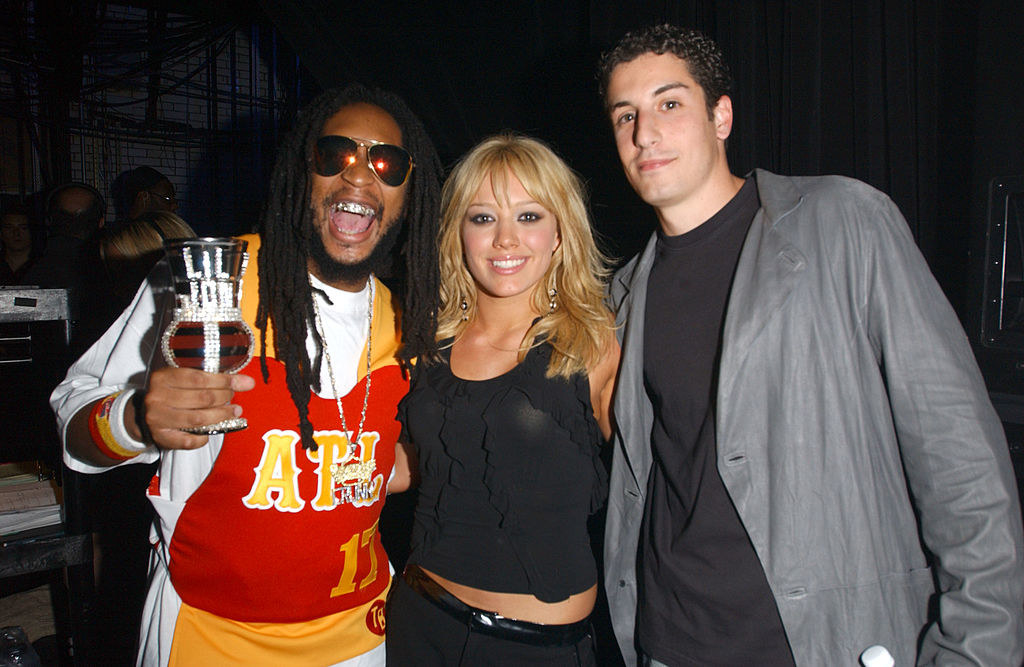 46.
This pic is a work of art: Pharrell pointing at Fred Durst's the Smiths T-shirt while hanging out with Paris Hilton.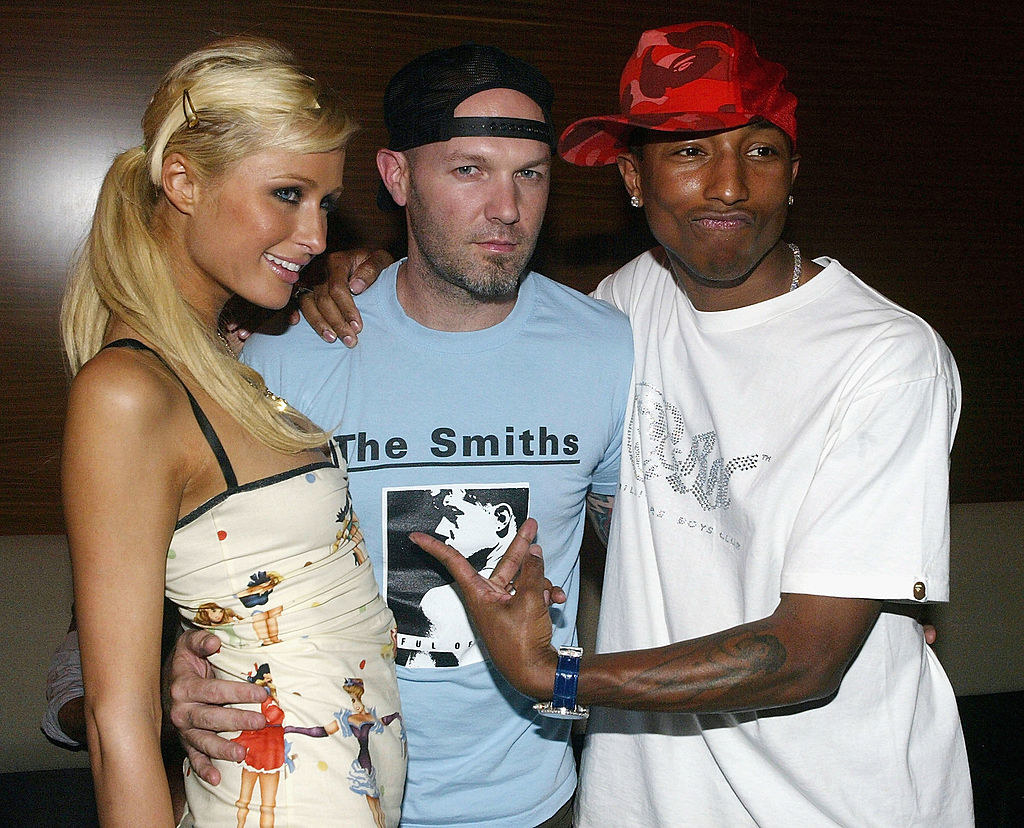 47.
The energy of this pic!!!!!! I want to know all the details of Prince William and Prince Harry partying with Diddy and Kanye.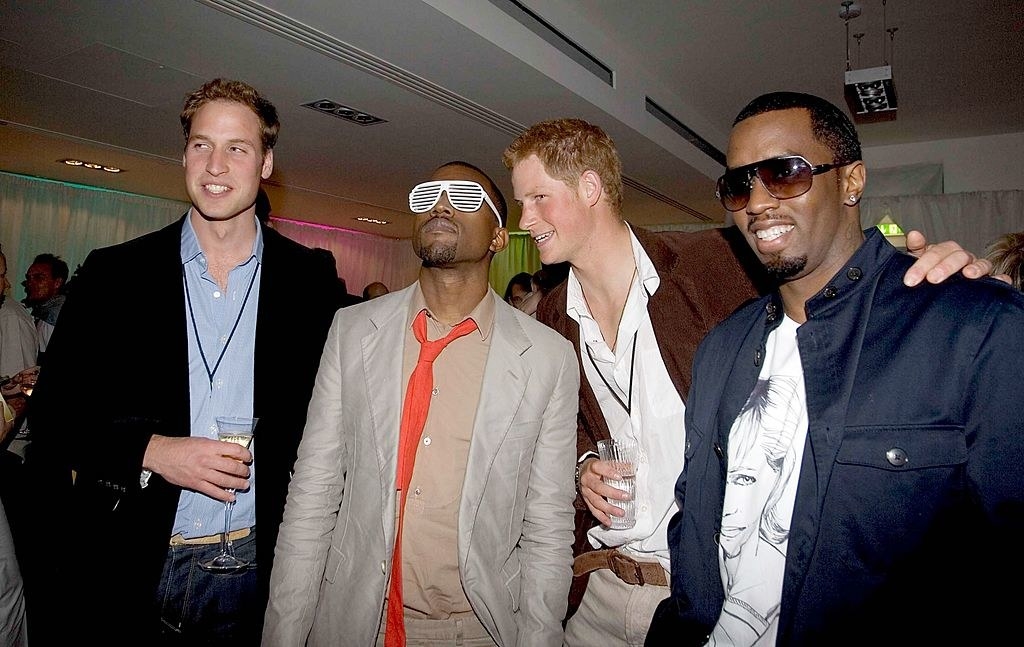 48.
Seeing Usher, Hilary Duff, and Tony Hawk at TRL is really taking me back.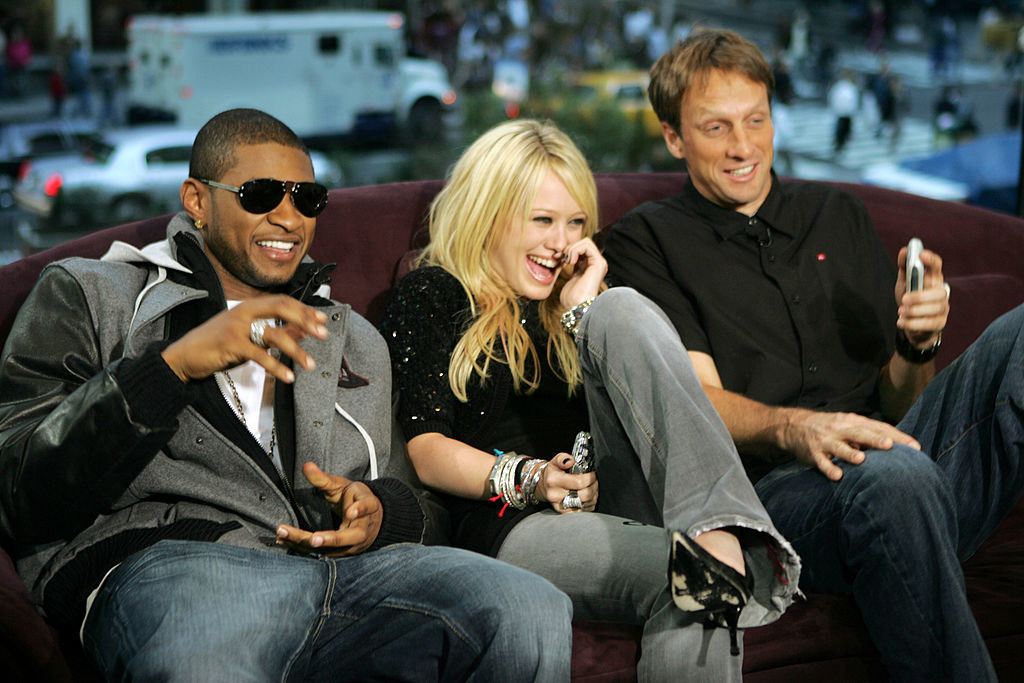 49.
I wonder what Kim Kardashian would say about this pic of Paris Hilton cuddling up to Kanye West.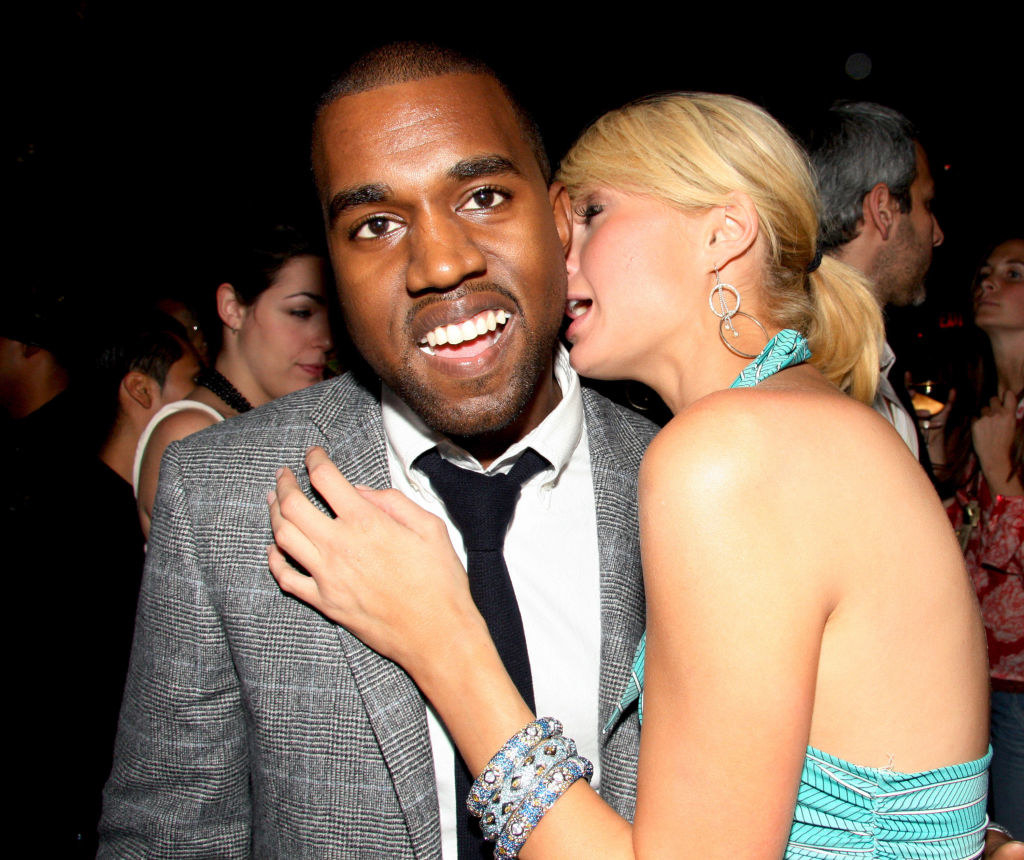 50.
And finally, Jim Sturgess with Nat and Alex Wolff.