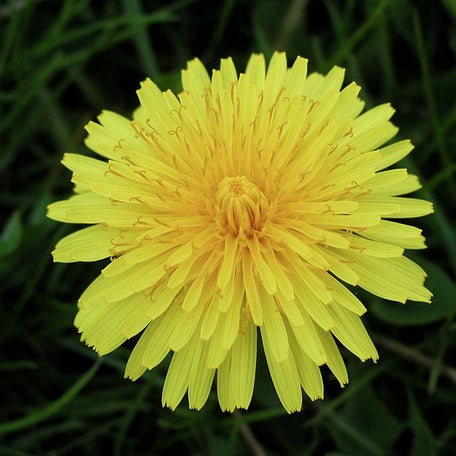 Taste: Sweet and bitter ...but mostly bitter.
Best cooked: By battering 'n frying them. Or, for a fresher take, sprinkle raw baby dandelions in a salad.
BONUS: They have more beta-carotene than carrots. And you can eat their stems too.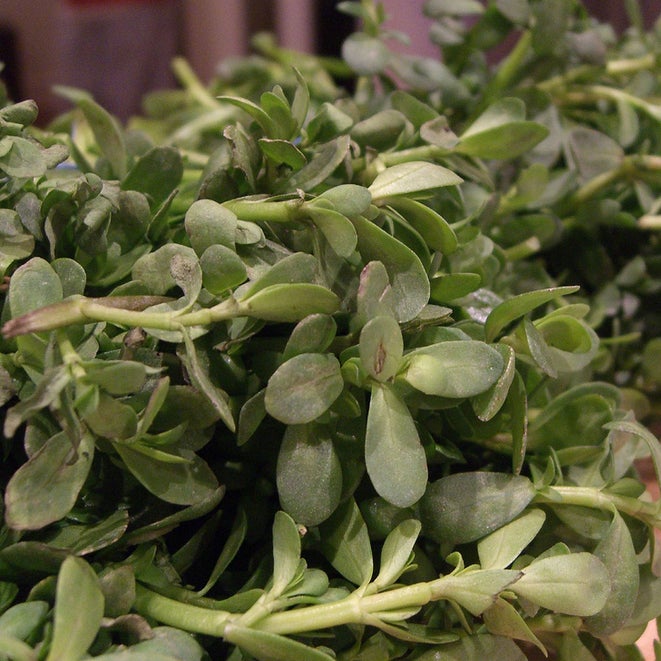 Taste: Spinach-y with hints of sour/acidity.
Best cooked: In a creamy winter soup, or raw in a salad.
BONUS: They're packed with antioxidant vitamins (A and C) and healthy omega-3 fatty acids.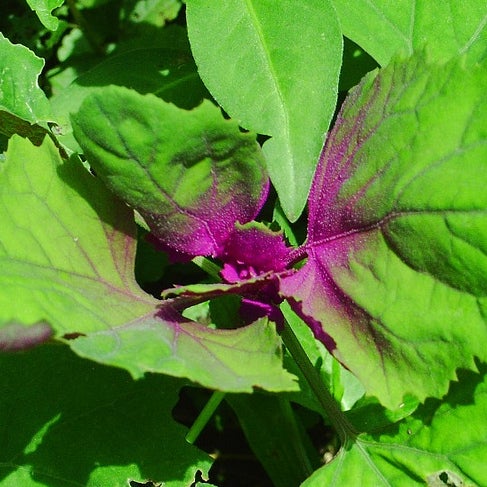 Taste: Close cousin to spinach; also known as "wild spinach."
Best cooked: Sautéed, or if you're feeling a little adventurous, mashed into a yummy and healthy pesto.
BONUS: Full of calcium, protein, and vitamins, this weed is one of the healthiest wild-grown veggies you can have.
Found specifically in the northeast region.
Taste: Corn-like
Best cooked: Into griddle cakes.
BONUS: Their pollen can be used as flour in some recipes and it has the added nutritional components like vitamins A, B, and C, potassium and phosphorus.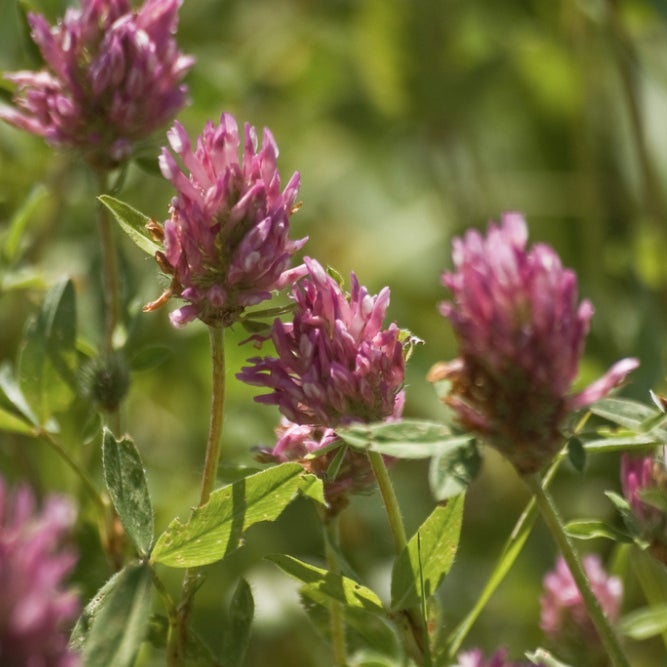 Taste: Sweet and floral.
Best cooked: Not cooked, but kept raw! Or steeped in a hot tea.
BONUS: When used in teas, It helps eases symptoms of a cold and it's got a generous amount of calcium, magnesium, potassium, niacin, thiamine, and Vitamin C.
*but take precautions when ingesting during pregnancy
6.
Plantains (no, the other kind)
Taste: Nutty and asparagus-like.
Best cooked: By boiling and/or sautéing its leaves.
BONUS: Plantain weeds are literally found in most backyards/sidewalk cracks but they have a great nutritional palette of iron and important vitamins and minerals.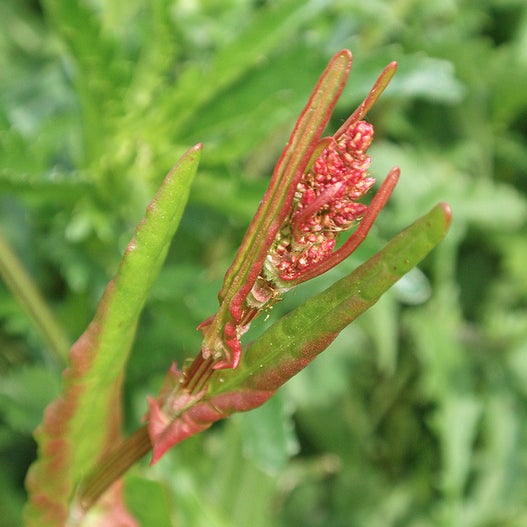 Taste: Peppery with a spicy tang.
Best cooked: By not cooking it but by using it as a fresh sandwich accessory. It's a great substitute for arugula.
BONUS: It has more vitamin C than oranges AND has proven to have tremendous anti-aging effects in a trial.
Taste: Spinach-y
Best cooked: In a frittata. MAKE SURE THEY'RE FULLY COOKED*
*forewarned by their name, stinging nettles will actually sting you if not properly cooked. Steaming or blanching them will get rid of the sting.
Taste: Spinach-y and corny
Best cooked: Uncooked, sprinkled in a fresh salad.
BONUS: They're loaded with vitamins, minerals, and omega-6 fatty acid. But be careful: eating too much can and will lead to diarrhea.
Generally found in California and well-watered regions.
11.
Burdock (and their roots)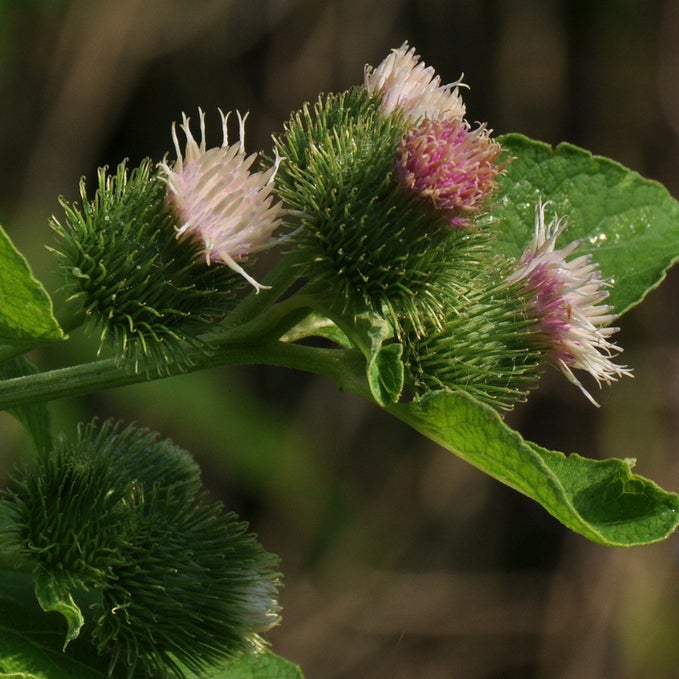 Taste: A little bit like asparagus.
Best cooked: By chopping and stir-frying its roots.
BONUS: It's super excellent for your digestive system.
Found in northern regions of the country.
Taste: Peppery flowers; bitter leaves.
Best cooked: In a JELLY (for the very adventurous).
BONUS: A great source of vitamins A and C. Also, what a pretty color.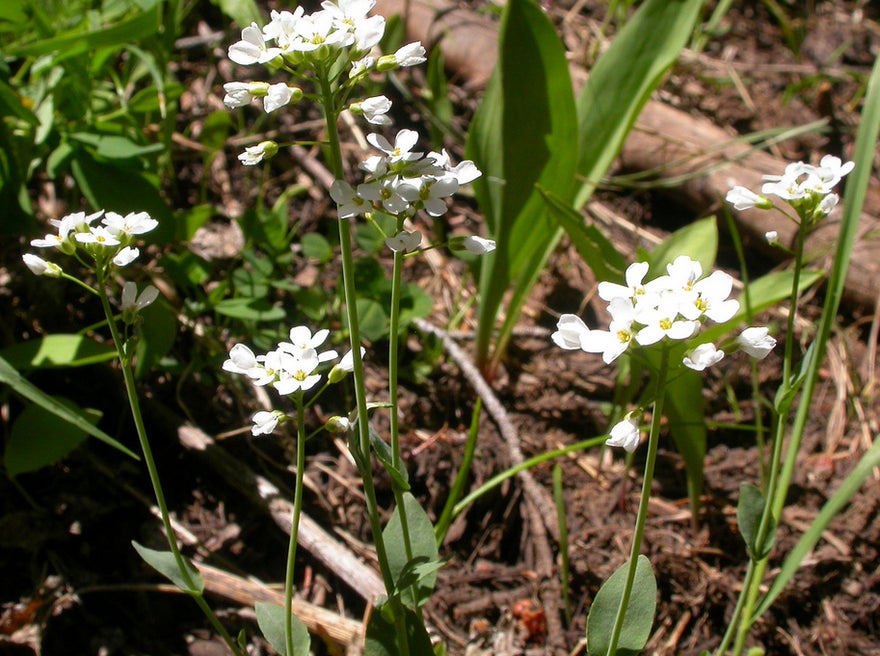 Taste: Garlicky
Best cooked: By mashing its seeds into a mustard (again, for the adventurous ones).
BONUS: They're found everywhere! But be aware that these guys will soak up most minerals around them, so do not forage from contaminated soils.