On day two of an intense, six-stage ultramarathon across China's longest-spanning desert, professional runner Dion Leonard noticed a tiny dog running alongside him.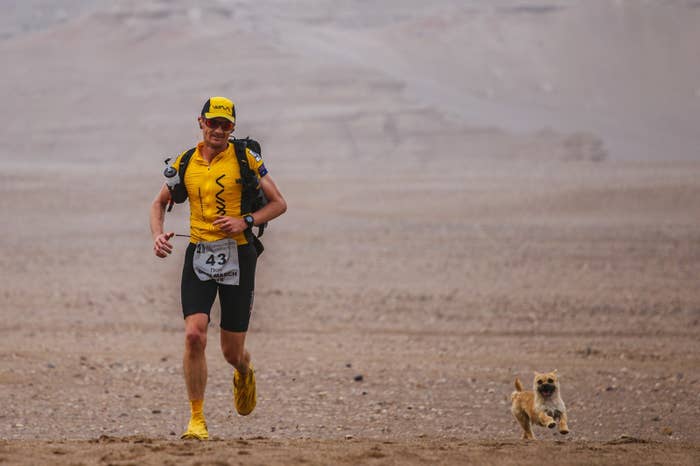 He noticed the pup after it started nipping at his gaiters (a garment runners wear around their ankles). Leonard said he recognized the dog 'cause the little fella was hanging out at their camp the night before.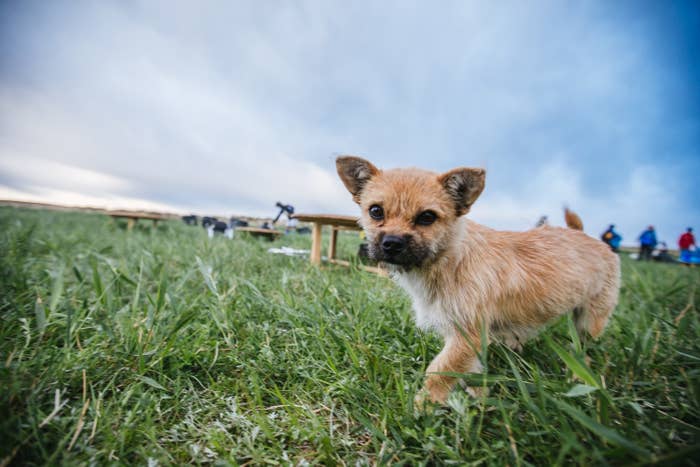 Apparently the homeless dog ran with Leonard all the way back to his tent at the camp base, and laid down next to him.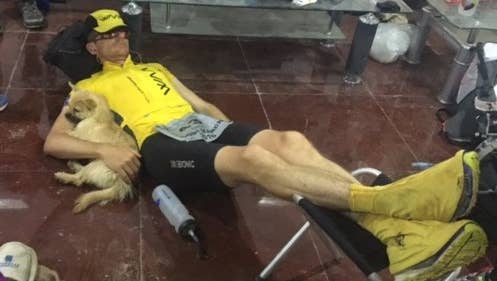 The dog, who was then named "Gobi" in honour of the race, hung out at the camp for the rest of the marathon. Other fellow runners would ration their food to help feed Gobi.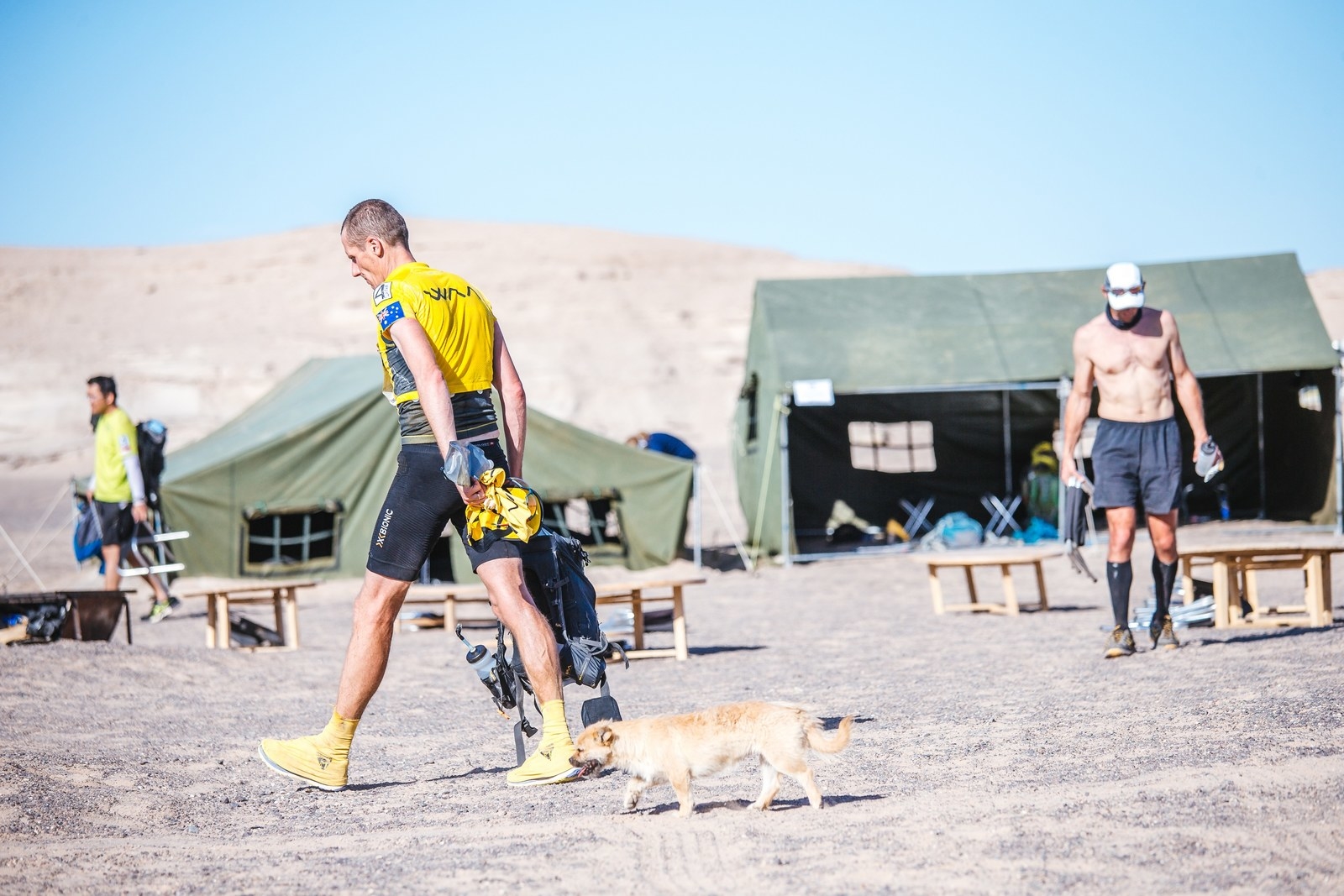 Gobi quickly became the star of the athletic event. And Leonard, who's from Australia but resides in the UK, formed an unbreakable tie with him that inspired him to think about adoption.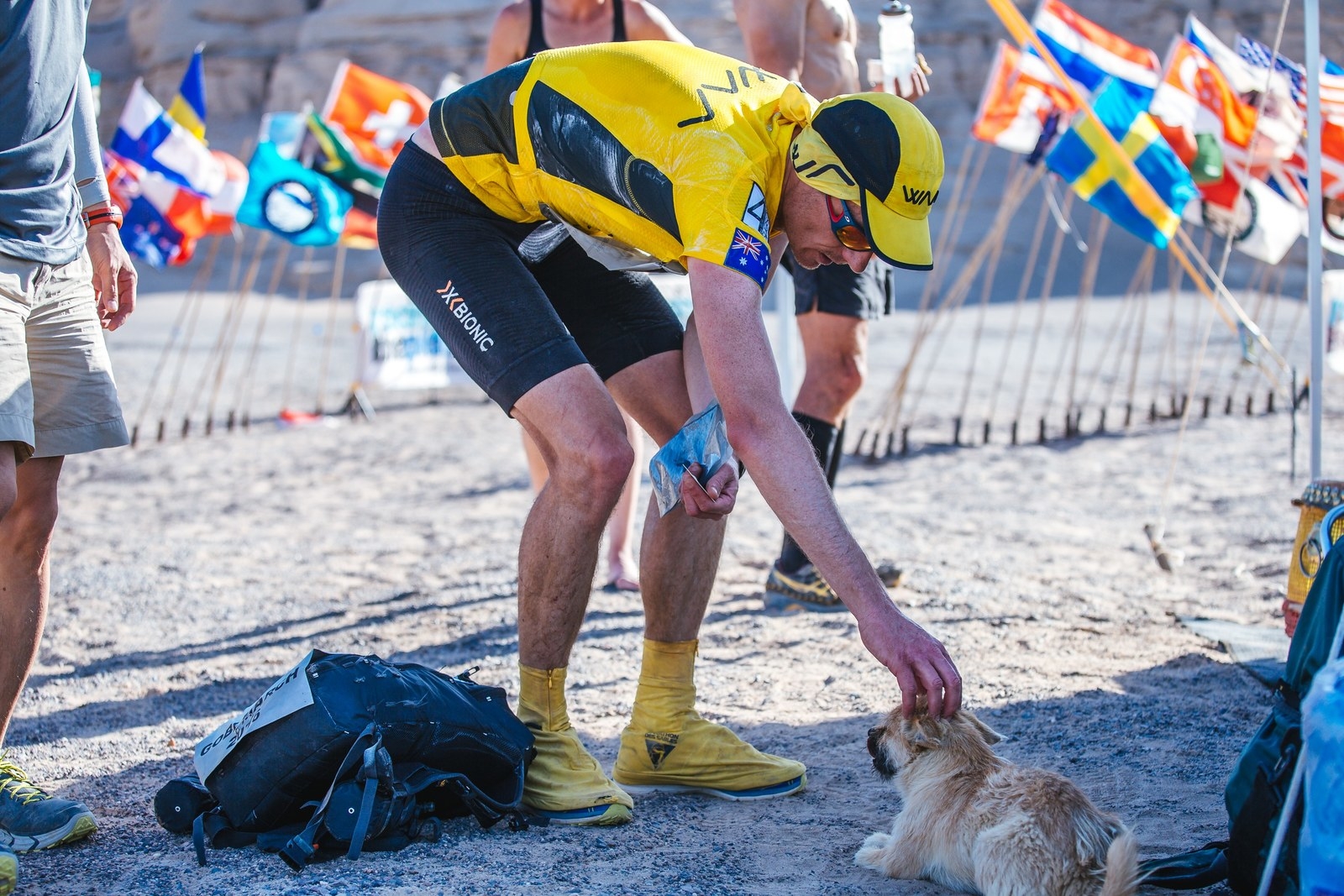 He's since started a crowdfunder to help bring Gobi home with him to the UK. It's already reached the goal, and beyond.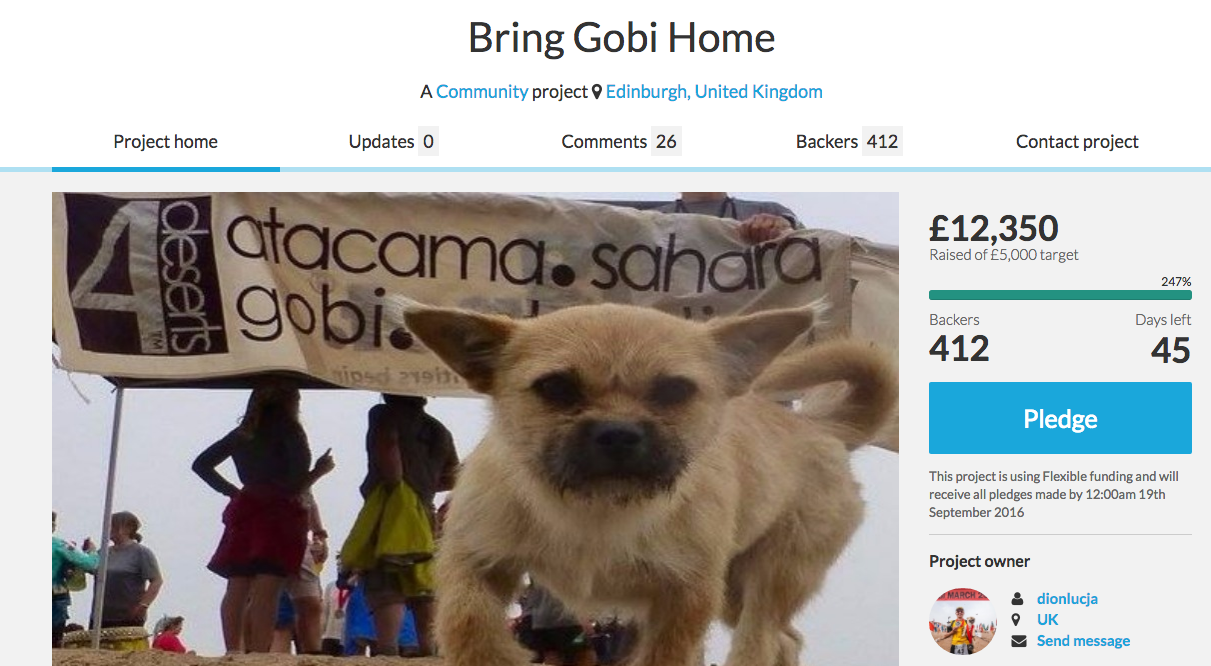 Leonard has already started the process of adoption, and in the interim, he's left Gobi with a friend in China.
On the last day of the ultramarathon, Gobi and Leonard finished the race together.