1.
A set of these three hand-crafted Drake face stickies.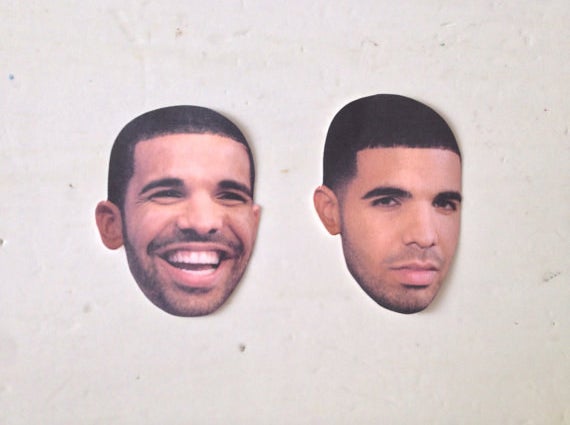 2.
And this Drake face you can wear on your finger.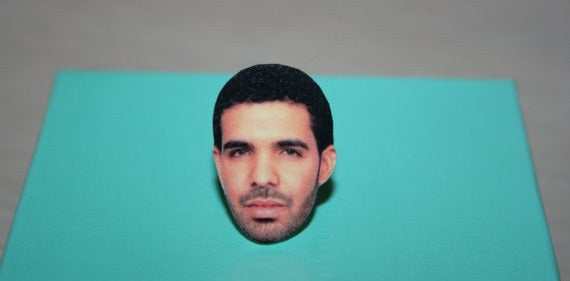 3.
OR ON THE EAR LOBES.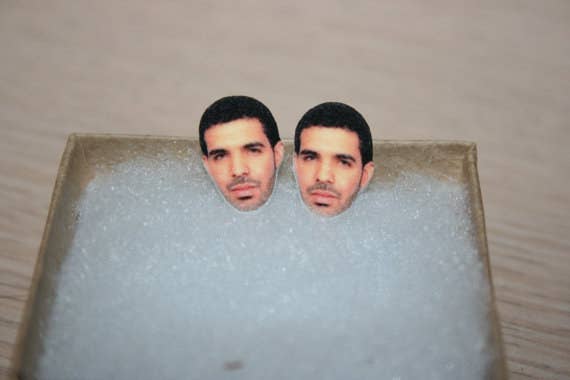 4.
This $166 truly one-of-a-kind "Drakecula" canvas painting.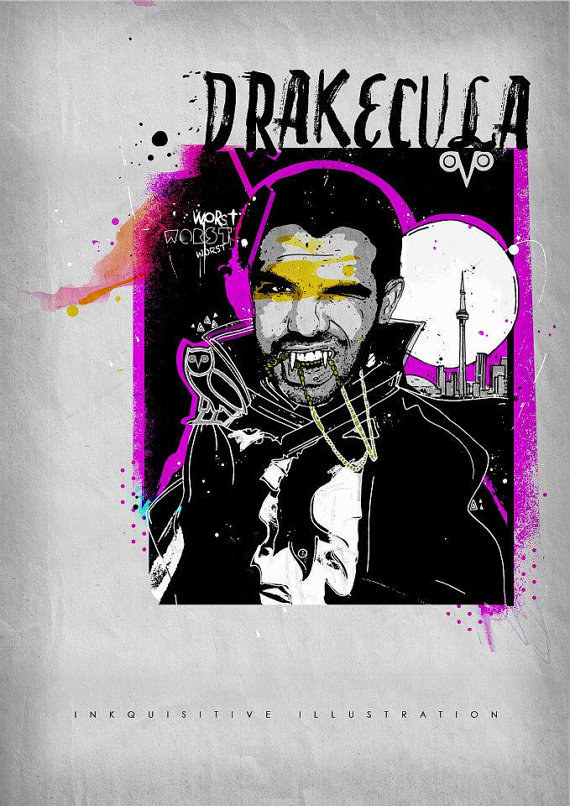 5.
This etched Drake face plush pillow.
And an A+ Etsy customer review:
"Somewhere between psychotic and iconic. Somewhere between I want it and I got it."
6.
This "Don''t Drake And Drive" muscle tee.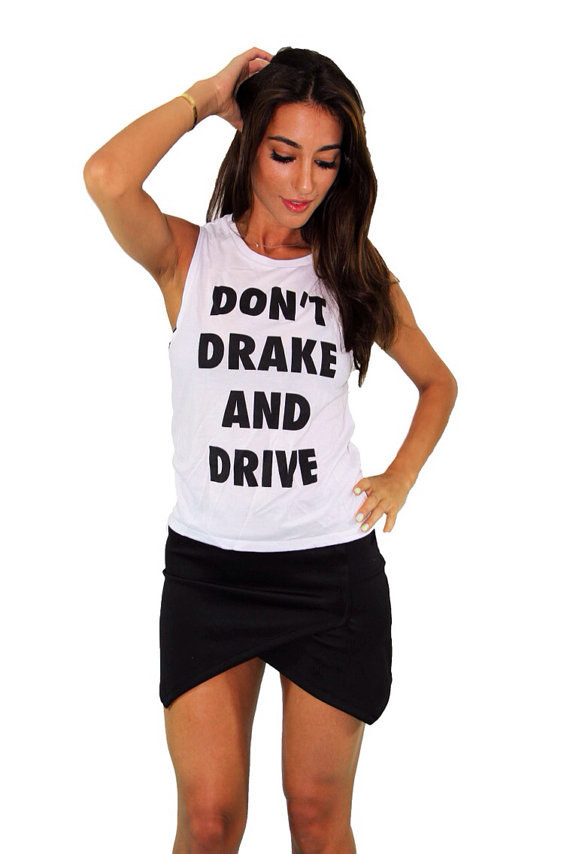 7.
This awkwardly unhilarious Santa Claus x Drake reference.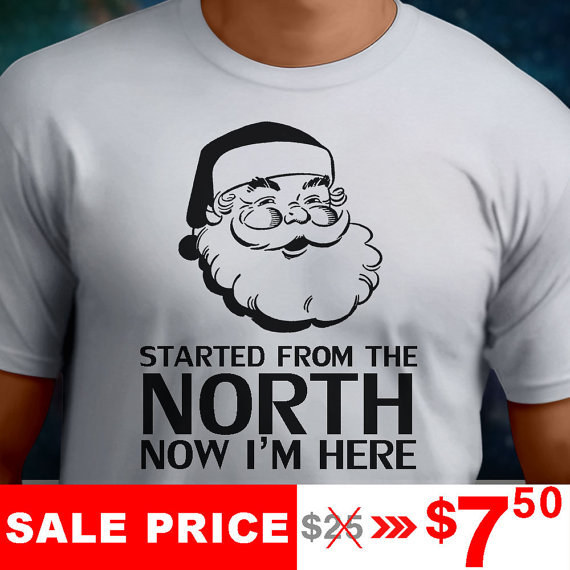 8.
This really romantic card you can give a prospective crush.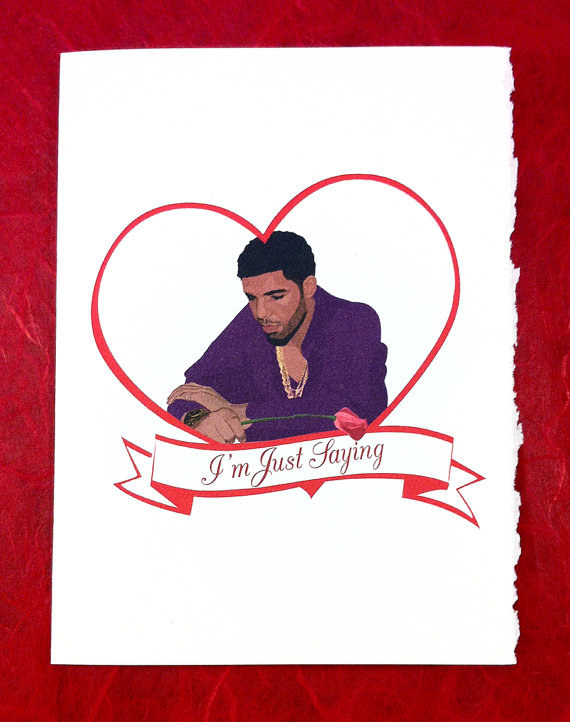 9.
Or this endearing card "to give your girlfriend, boyfriend, or side piece."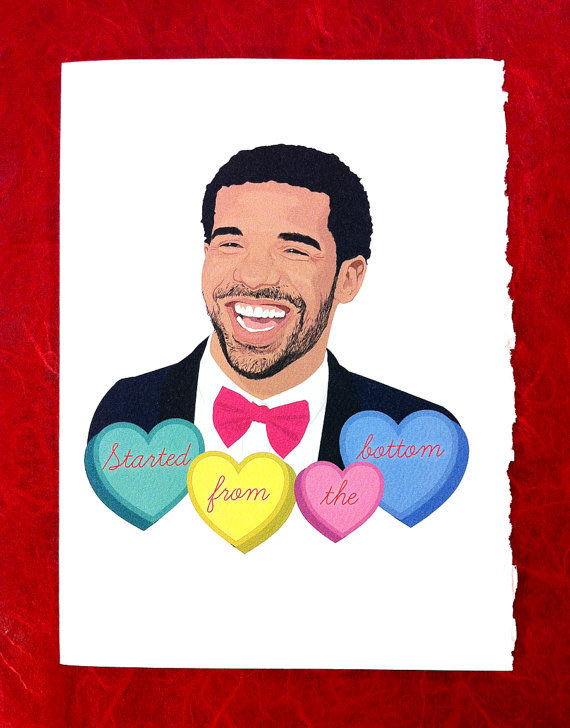 10.
This digital print...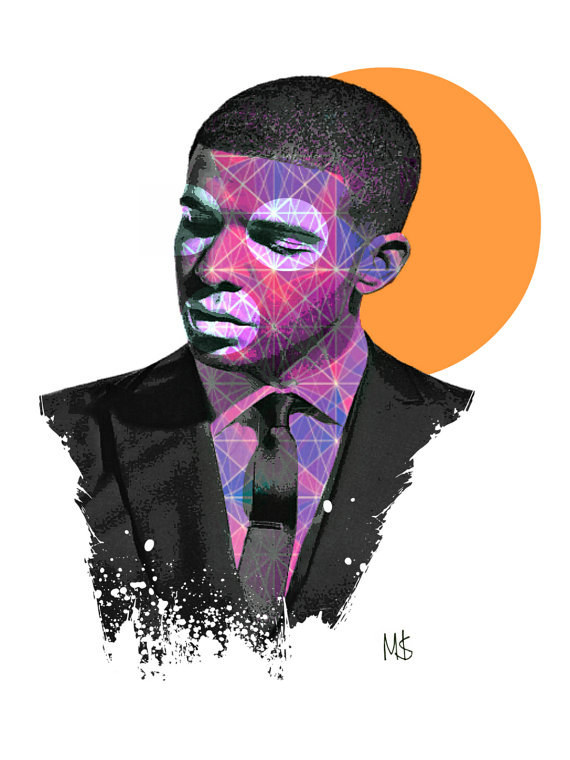 11.
This framed lyric inspiration.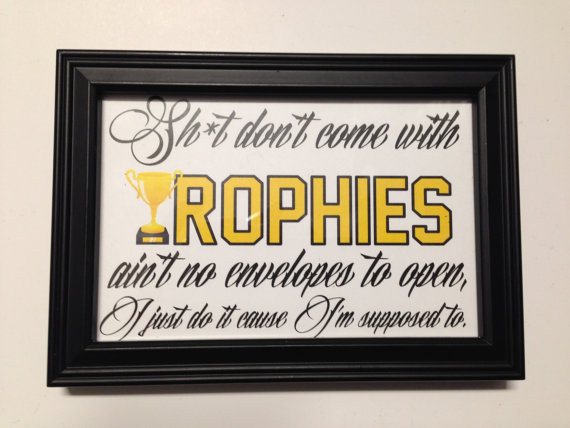 12.
And this shirt where his face pans across the whooooooole thing and your head will look like it's coming out of his head like a small head-nub.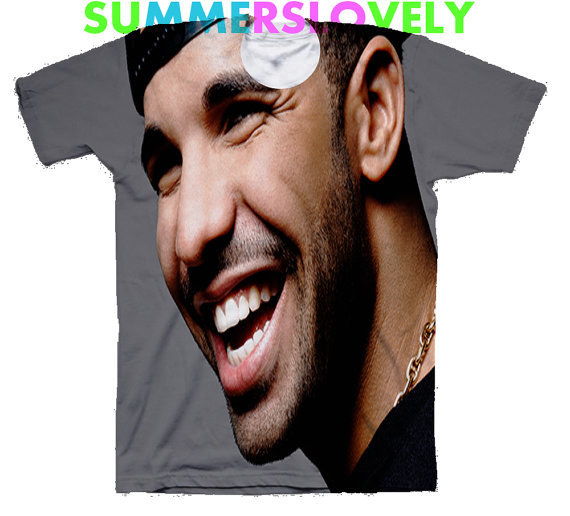 13.
And then there's this one.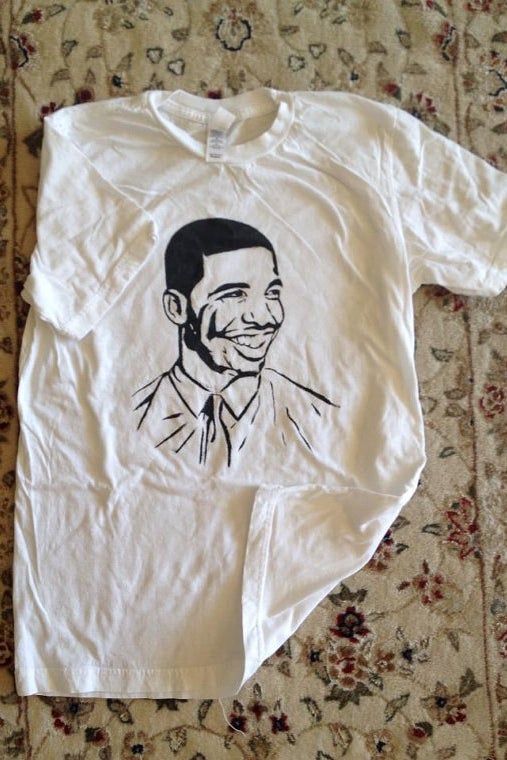 14.
Drake face Uggs. Drake face personalized Uggs.
15.
Drake head nail decals.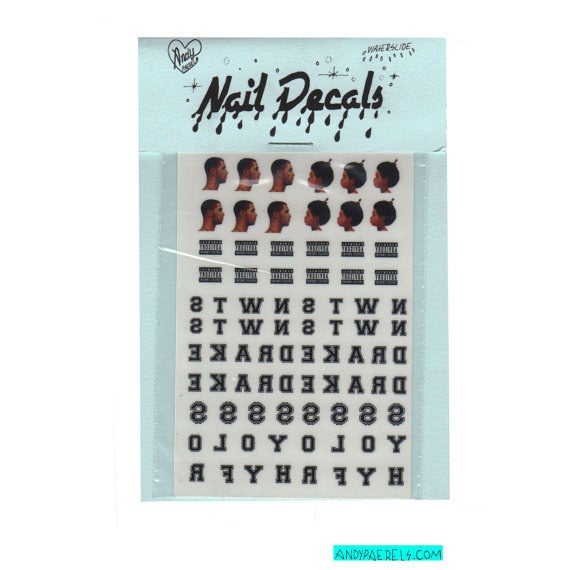 You can also add "Y O L O" to the other nail tips.
16.
...and more designs so you can ~switch it up~ every day of the week.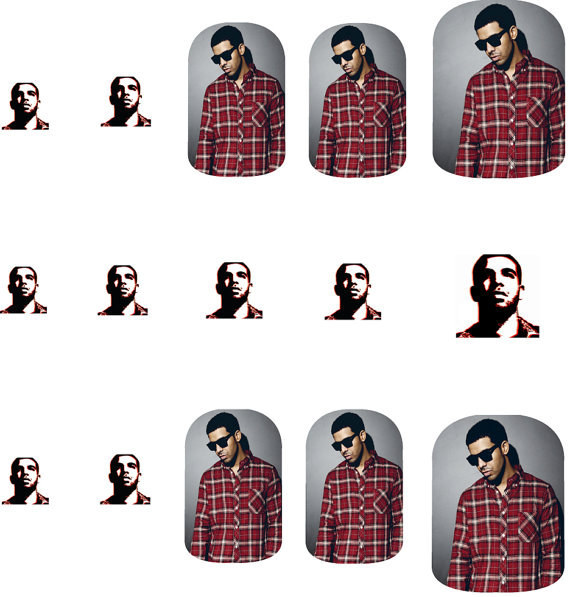 17.
This heartwarming cross-stich to give your girlfriend and/or grandmother.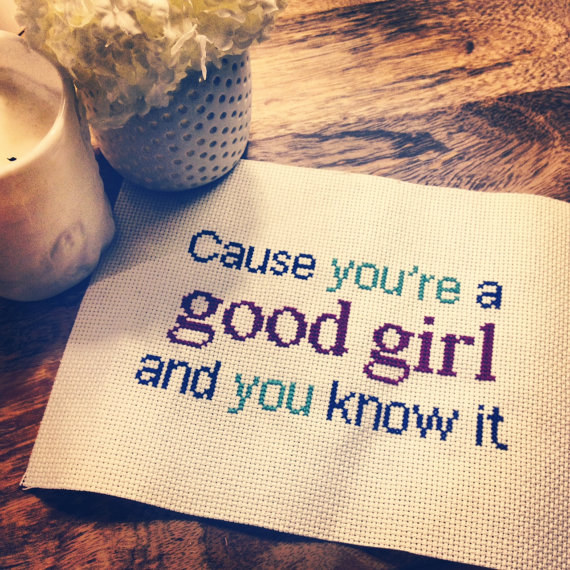 18.
This pair of bottlecap Drake-duckface portraits with mini microphones dangling off of them.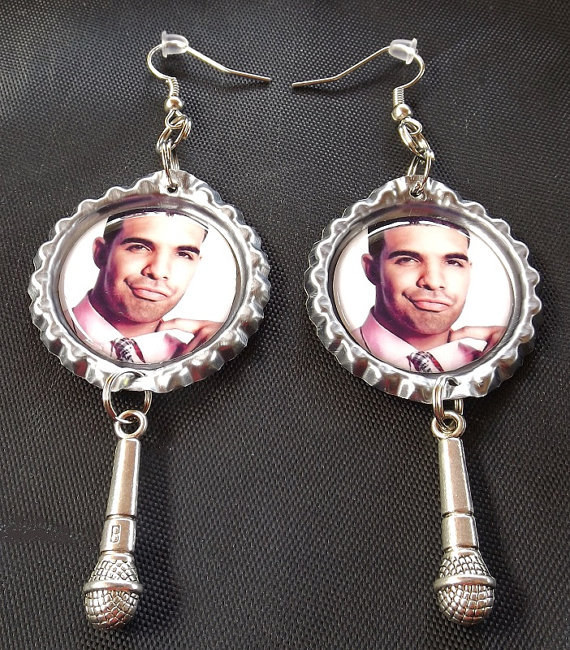 19.
And this dainty necklace of emotional Drizzy caught mid-crooning.