Rapper Fetty Wap Injured In A Motorcycle Accident
The hip hop artist reportedly crashed into a car in his hometown of Paterson, New Jersey Saturday afternoon and was rushed to the hospital. His DJ said he is expected to recover.
New Jersey-based rapper Fetty Wap, known for his hits "Trap Queen" and "My Way," was involved in a motorcycle accident in his hometown of Paterson, TMZ reported.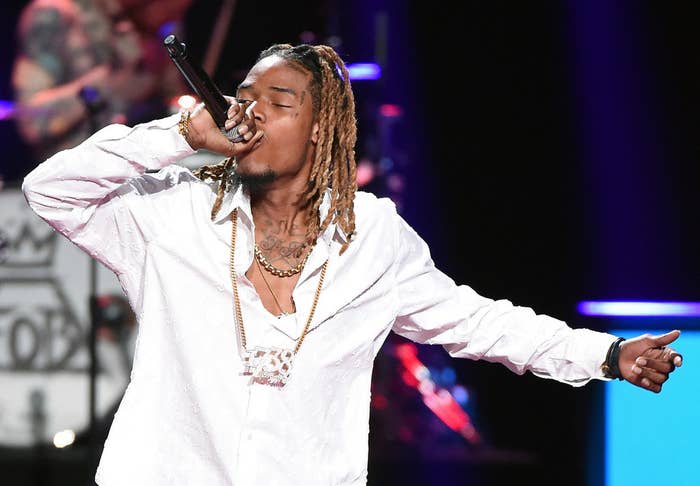 The 25-year-old lyricist crashed when he reportedly attempted to pass the car in front of him and was hit by another vehicle driving in the opposite direction, eyewitnesses said.
In the video below, a young witness told police, "He [Fetty Wap] came, and then he crashed. He crashed, and then he flew over that car over there."
Paramedics responded to the incident and transported Fetty Wap to a nearby hospital.
The extent of his injuries was not immediately known, but DJ Louis Styles, who works with the hip hop artist, tweeted that he would recover.
Before the details of his accident became clear, Fetty Wap's fans took to social media with the hashtag #PrayForFetty.
Fetty Wap released his first album on Friday. The same day, he had posted a video promoting an album release party, which appeared to have been recorded on his motorcycle.
BuzzFeed News has reached out to Fetty Wap's representatives for more information.