This is No. 1-ranked University of Wisconsin Badgers basketball player Nigel Hayes.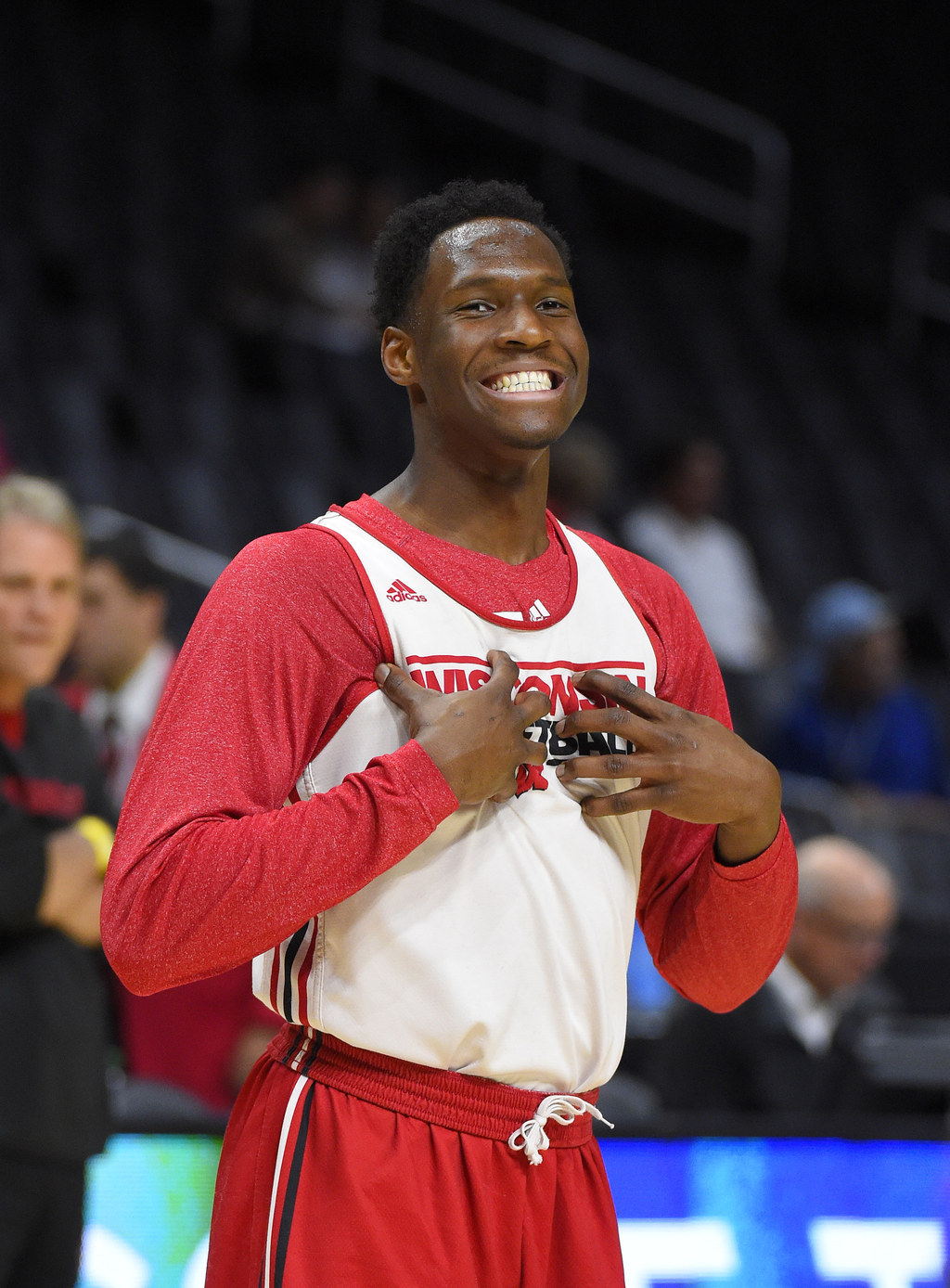 His team is competing in the NCAA Tournament, and the second-year forward has given some ~rather entertaining~ press conferences lately.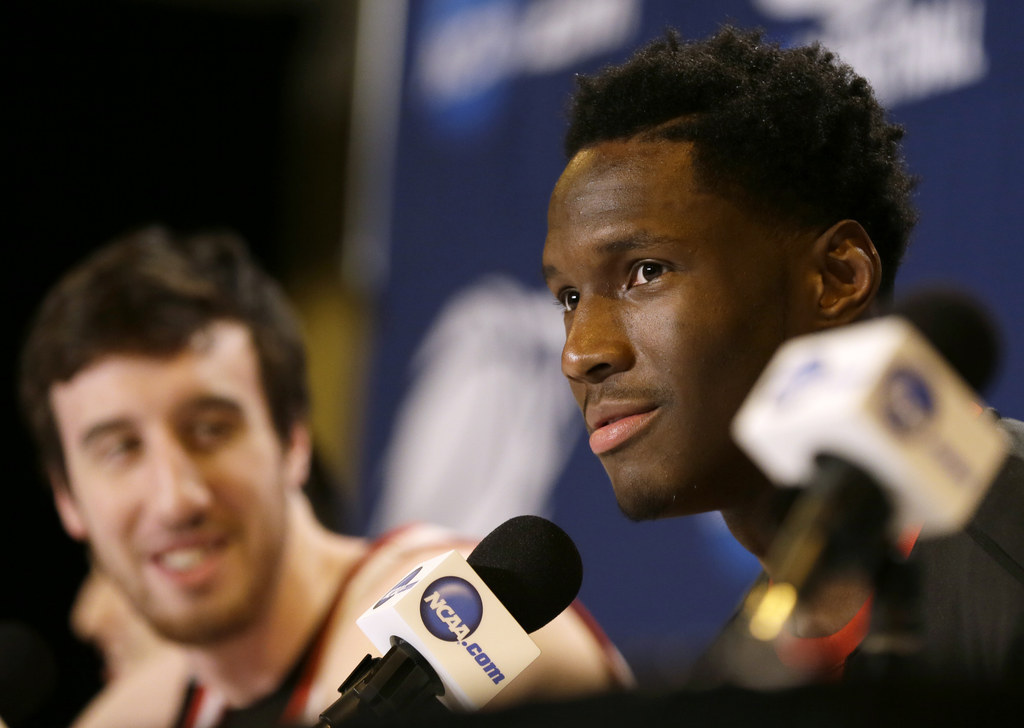 Hayes is fascinated by stenographers. Last week, during a pre-game press conference, Hayes tested the stenographer's skills by rattling off a random list of wonky words.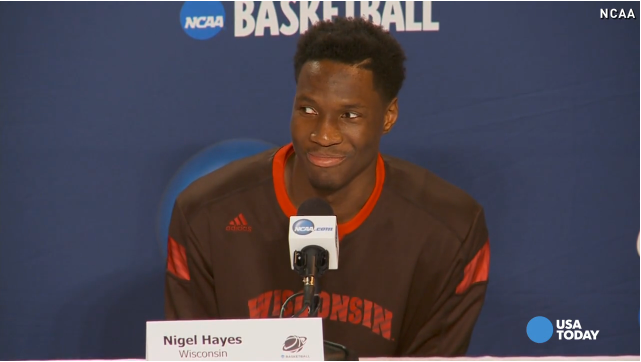 When reporters asked about the tongue-twisters, Hayes told them, "She does an amazing job typing words," and that "If I say a word like soliloquy right now, she may have to work a little bit harder to type that word. Or quandary, zephyr, xylophone, things like that, that make her job more interesting."
But yesterday, the basketball player said a few words that weren't intended for the public.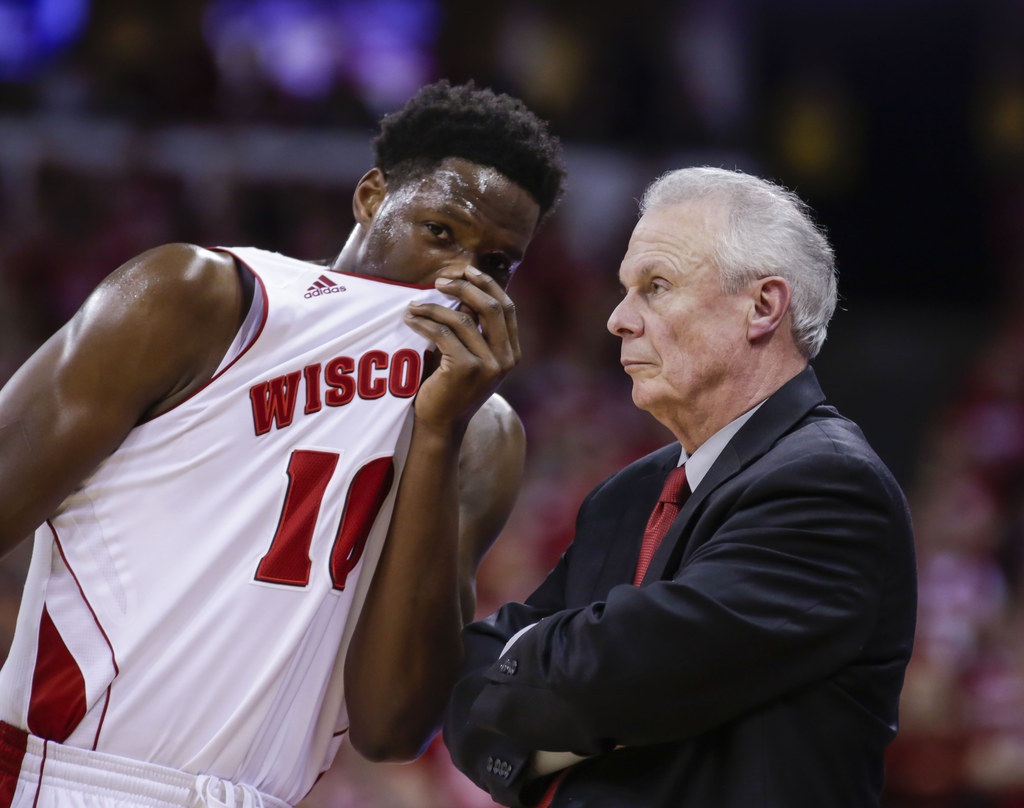 After challenging the stenographer with another unusual word, Hayes leaned over to his teammates and whispered, "Gosh, she's beautiful."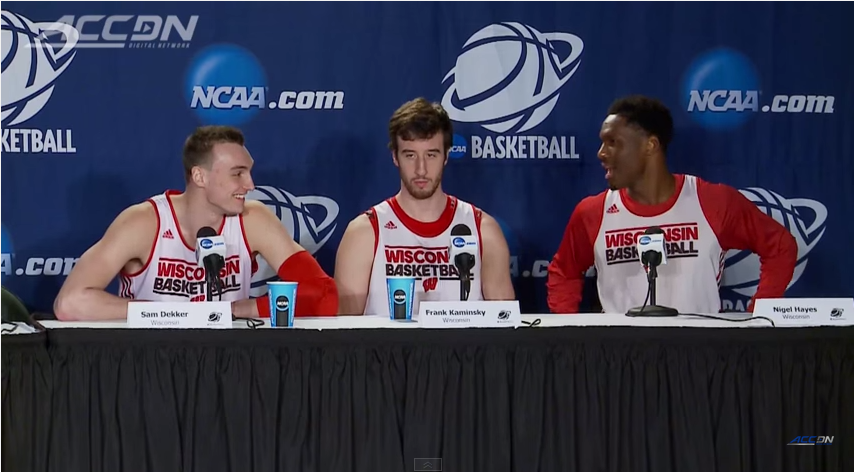 He thought his mic was off. It was not. This was his very understandable reaction.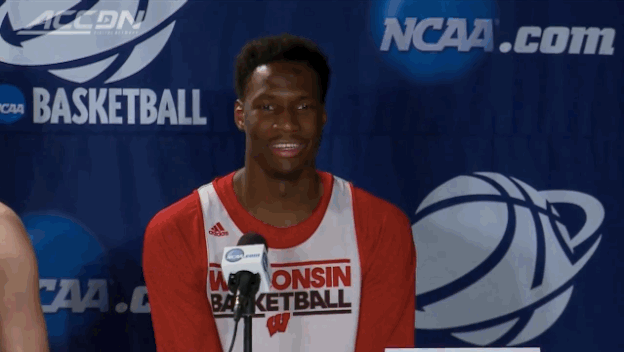 But Hayes was a good sport about it. In a recent interview, he told another reporter, "It's on the record now. At least she knows now."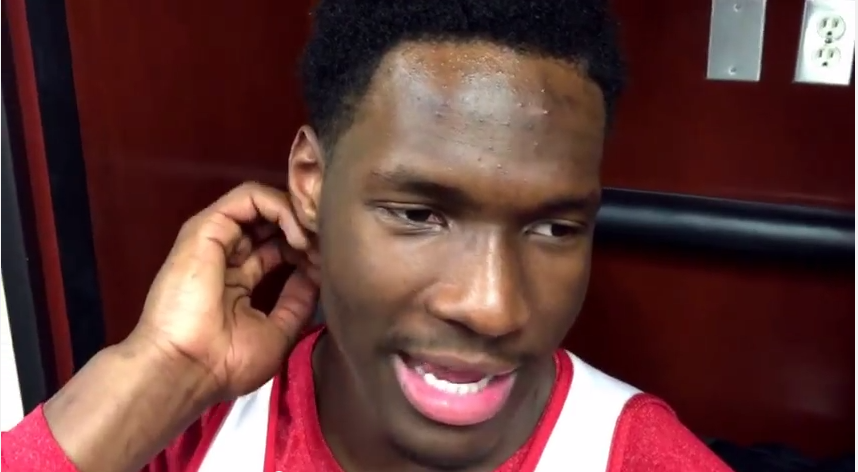 Hayes and the rest of the University of Wisconsin Badgers face the No. 4-ranked North Carolina Tar Heels tonight in the Sweet Sixteen round of the NCAA March Madness tournament. Fingers crossed for more stenographer bloopers.