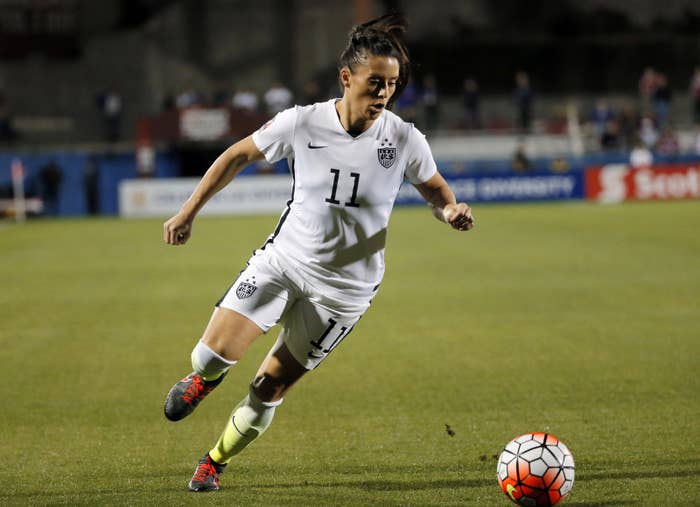 With the Summer Olympics in Rio de Janeiro less than one month away, several athletes — most of them male golfers — have opted out citing concerns over the Zika virus, but not so for the U.S. Women's National Soccer Team (USWNT).
Having won the World Cup last year, they became the first women's team to win three titles. And as they prepare for Rio, they now have their sights set another another milestone: Becoming the first soccer team ever to win Olympic gold directly after winning a World Cup championship.
BuzzFeed News recently spoke to Ali Krieger, one of the pillars of the USWNT's defense, about how she's preparing for the Games amid concerns over the Zika epidemic, as well as domestic issues regarding equal pay for soccer players.
After narrowly missing out on the 2008 and 2012 games, this will be her first Olympics.
Krieger, a 31-year-old Virginia native, was selected as an alternate for 2008 Team USA, and was unable to play in 2012 because of an injury.
"I was on the doorstep and now, after three tries, it's finally happened," she said. "Having this experience, suffering from injury and being unsure if I would make it back to the highest level, I'm ready to go and win gold for Team USA again."
Neither she nor any of her teammates have forgotten about the fight for equal pay just because they're playing in the Olympics.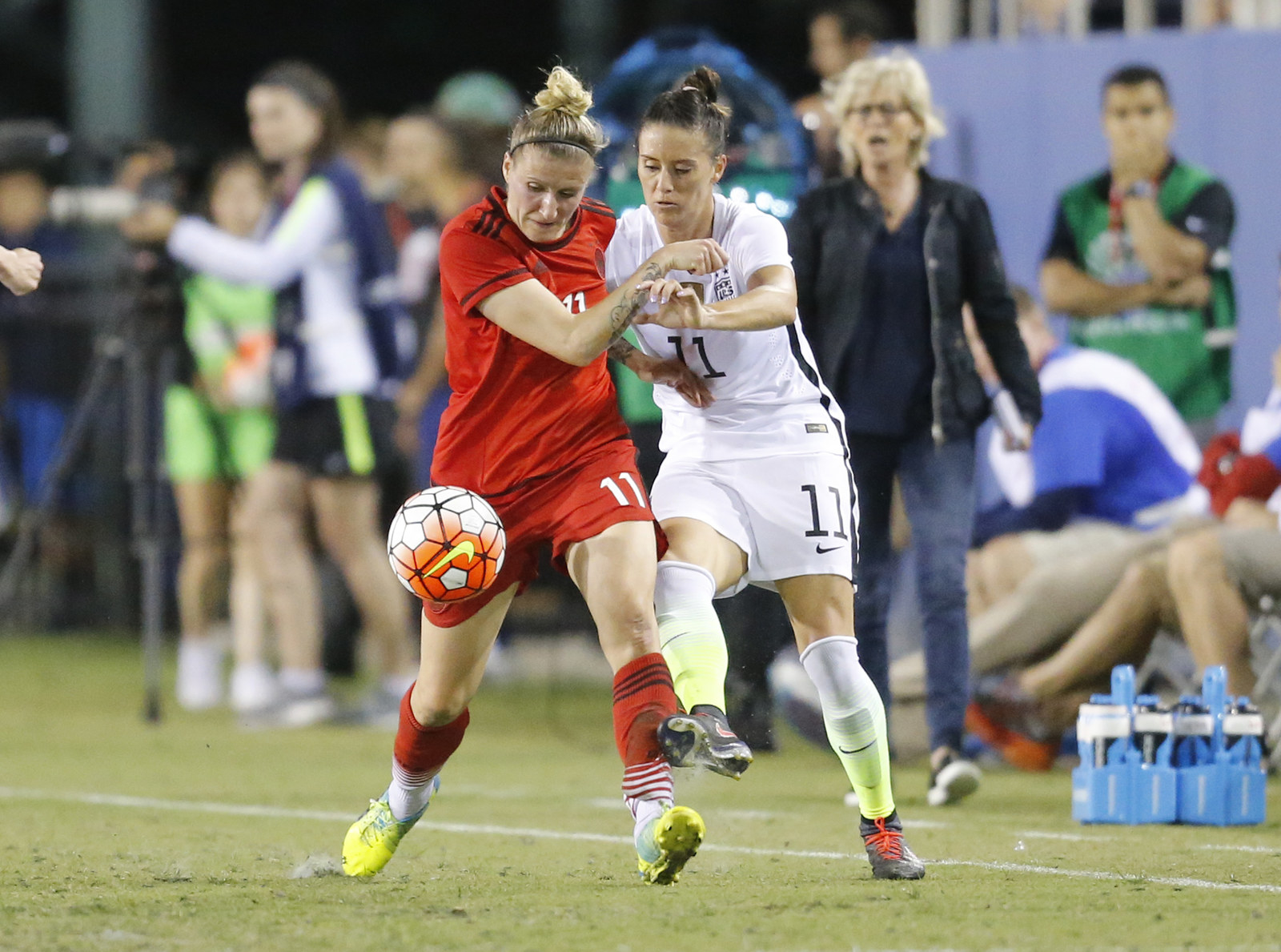 Five prominent members of the USWNT filed a lawsuit against U.S. Soccer in March alleging wage discrimination. There was talk of a boycott in April, but a judge ruled the players would be in violation of their contracts.
Krieger said that now the team is completely focused on winning Olympic gold so they can use it to leverage their advocacy for wage equality. In fact, she believes a win at the Olympics is directly tied to their ability to bring about lasting changes.
"The only way things will change is if we are successful, and that is why we're here," she said. "We have to stay in this little team bubble, tune out all the noise, and take it one game at a time."
Still, she said, it can still be difficult not to fixate on the debate over whether women's teams should earn as much as men's teams.
"We can separate the two, but it's a tough balancing act," Krieger said. "We're battling on and off the field."
Krieger also is not *that* concerned about Zika.
"The USOC [United States Olympic Committee] and U.S. Soccer wouldn't send us down there if they thought it was going to be that dangerous," Krieger said.
She pointed out that the Olympics will be taking place during Brazil's winter months — hopefully curbing mosquito exposure — and the team's game uniforms and training gear will be sprayed with repellent. U.S. soccer officials have also traveled to Brazil several times to inspect hotels and the playing fields.
The National Institutes of Health also recently funded a Zika study for Team USA.
The women's team has already undergone testing, and will be tested again once they return from Brazil.
"A lot of us are concerned because we do want to have kids in the future, myself included, but I have trust in them," she said. "We're going to win the gold medal and nothing's going to stop me now."
Krieger, like many other footballers, plays both for the national team and a club team (she's a member of the National Women's Soccer League team the Washington Spirit). When she's at training camp for Team USA, Krieger works out six days a week; two of those days she trains twice a day.
Outside of training camp is a little different, she said.
"We have a workout plan, but I really like to switch it up because it gets to be monotonous and you don't enjoy it as much."
Krieger said she'll often swap out a scheduled workout for a spin, dance, or yoga class, and customizes her routine to what she needs out of her position on the field.
She's not only aware of how much fans are counting on her — she embraces it.
"Every time you put on that red, white, and blue jersey, you never know if it's going to be your last time, so you do the best you can with the opportunity" Krieger said. "It's been an honor to represent my country, and hopefully I can do that in the years to come."
These Are The Athletes Opting Out Of The Olympics Amid Zika Concerns
None