More Athletes Protest During The National Anthem
NFL players raised their fists or took a knee as the national anthem was played before football games around the country on the 15th anniversary of the Sept. 11 terrorist attacks.
by
,
As "The Star Spangled Banner" played at football games around the country on 9/11, athletes joined in the protest started last month by San Francisco 49ers quarterback Colin Kaepernick.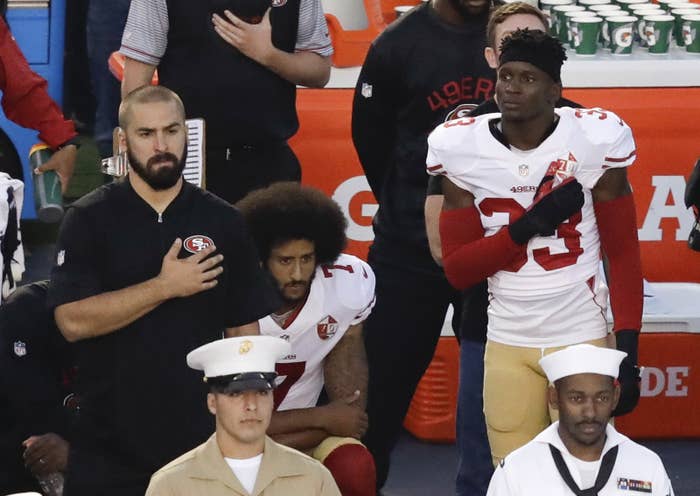 Marcus Peters, a cornerback for the Kansas City Chiefs, held is right fist in the air during the national anthem before Sunday's football game against the San Diego Chargers.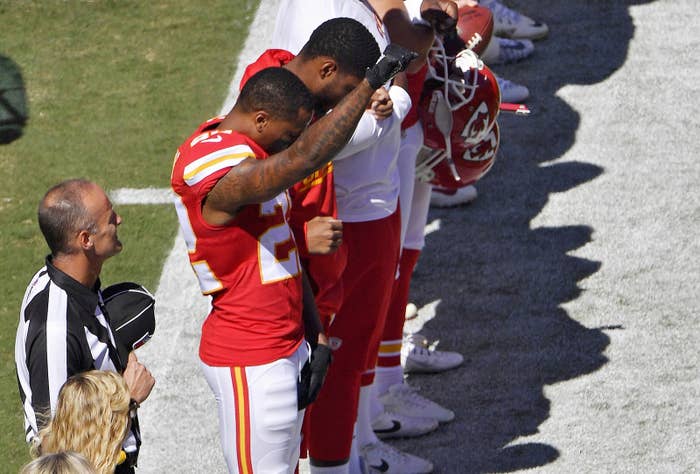 Peters raised his fist as his teammates "decided collectively to lock arms as a sign of solidarity," according to a statement which was signed, "Representing All Kansas City Chiefs players."
"After having a number of thoughtful discussions as a group regarding our representation during the National Anthem, we decided collectively to lock arms as a sign of solidarity. It was our goal to be unified as a team and to be respectful of everyone's opinions, and the remembrance of 9/11. It's our job as professional athletes to make a positive impact on our communities and to be proactive when change is needed. Together we are going to continue to have conversations, educate ourselves and others on social issues and work with local law enforcement officials and leaders to make an impact on the Kansas City community.

–Representing All Kansas City Chiefs Players"
Peters' fist was adorned with a black glove. He held it up as he stood before a massive American flag that covered the football field as the national anthem began to play.
The act was reminiscent of a protest by US track and field athletes Juan Carlos and Tommie Smith, who, with black gloves on, raised their fists in the air at a medal ceremony at the 1968 Olympics in Mexico City. Their fists were raised during the entire national anthem in a political protest against "inequality in our country," Smith was quoted as saying years later.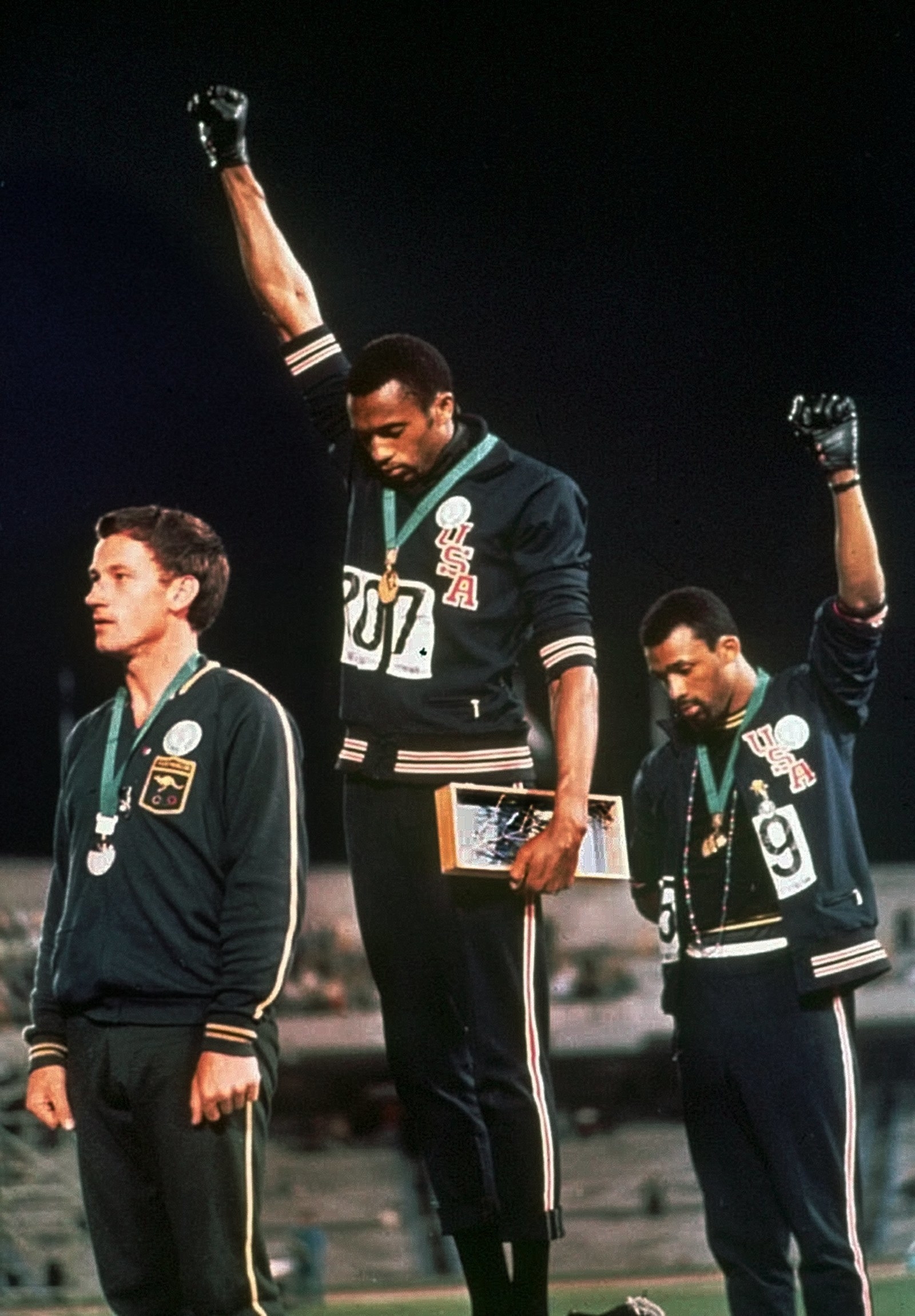 "I am not going to stand up to show pride in a flag for a country that oppresses black people and people of color," Kaepernick said last month during an interview on why he sat during the national anthem.
"To me, this is bigger than football and it would be selfish on my part to look the other way. There are bodies in the street and people getting paid leave and getting away with murder."
On Friday, Peters expressed his support of Kaepernick, saying he was "100 percent behind" his decision to sit during the national anthem.
The New England Patriots' Devin McCourty and Martellus Bennett also stood for the anthem with their fists raised before their Sunday night game against the Arizona Cardinals.
Before Sunday's game between the Miami Dolphins and the Seattle Seahawks, the Dolphins' Jelani Jenkins, Arian Foster, Michael Thomas, and Kenny Stills took a knee during the national anthem.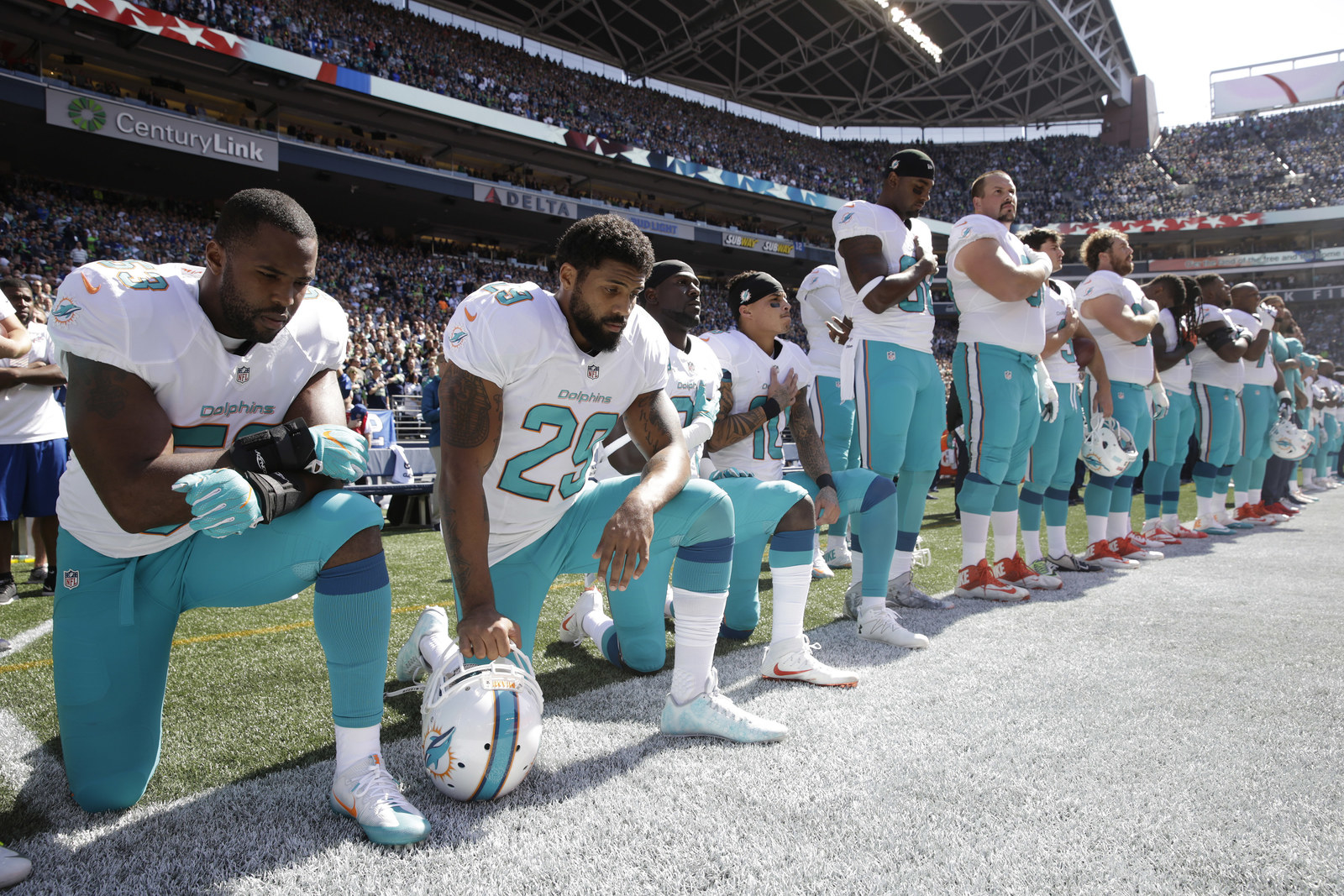 The team later released a statement, saying they recognized each individual's right to reflect during the national anthem.
For weeks, Kaepernick's decision to sit or kneel during the anthem has ignited much debate and controversy. Some fans have burned his jersey while some military veterans have supported his symbolic protest.
Presidential candidate Donald Trump said, "maybe he should find a country that works better for him."
President Obama said that Kaepernick was "exercising his constitutional right to make a statement."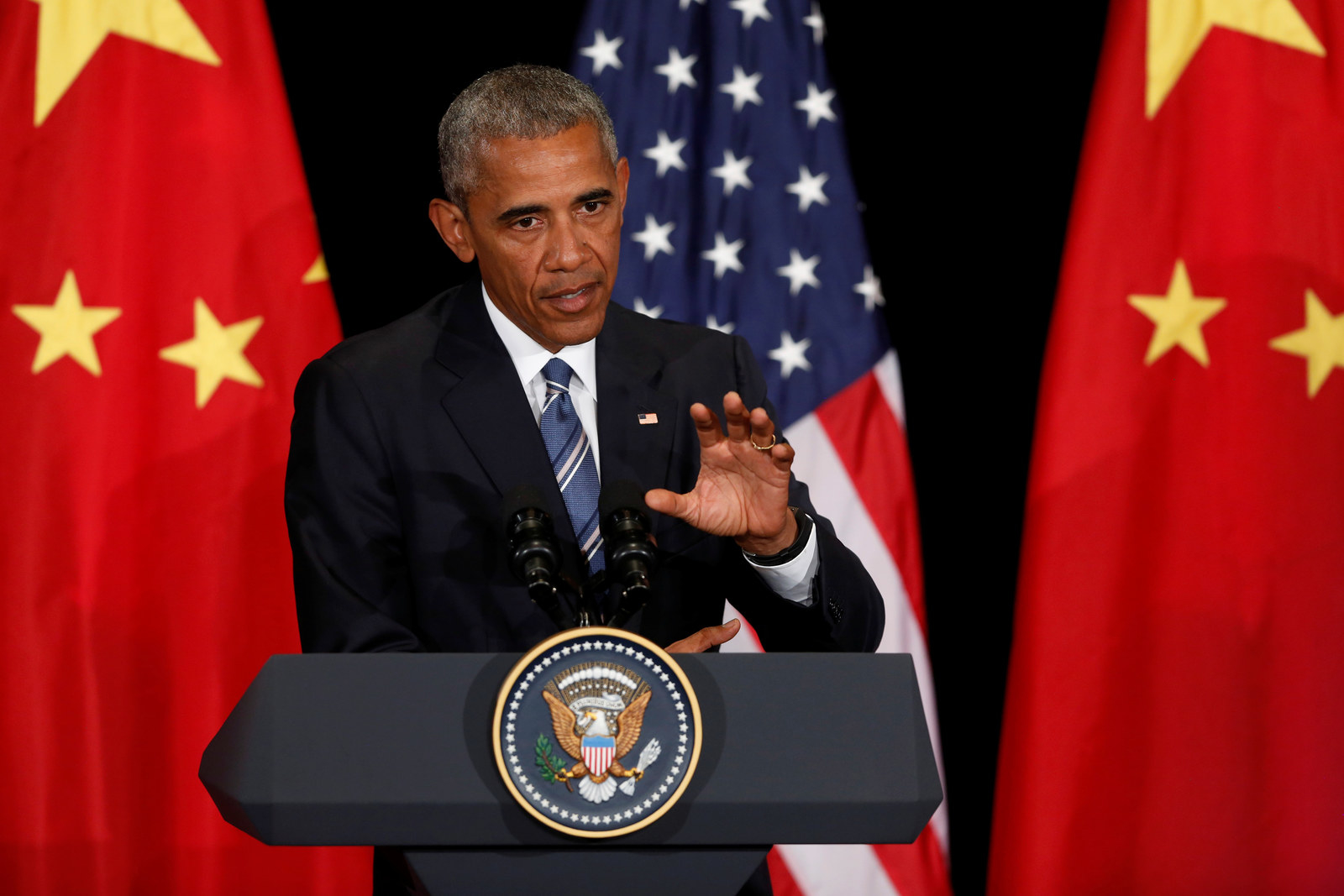 Kaepernick's actions have inspired others to protest in their own way. On Thursday, Denver Broncos' Brandon Marshall took a knee during the national anthem.
Soccer star Megan Rapinoe also took a knee last week, telling American Soccer Now that "being a gay American, I know what it means to look at the flag and not have it protect all of your liberties."