Today show host Karl Stefanovic has blasted the government's decision to push through with a national plebiscite, and has implored politicians to vote in parliament in favour of same-sex marriage.
In a spirited defence of a parliamentary vote on same-sex marriage, Stefanovic described the postal plebiscite concept as "complete BS".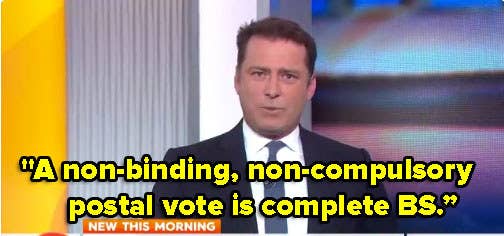 "Why do we elect officials if not to make decisions that reflect our beliefs?" Stefanovic queried.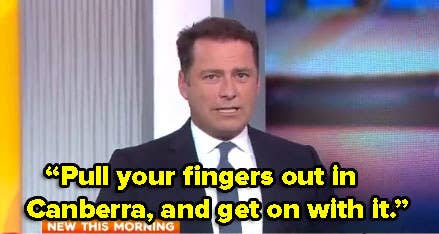 Stefanovic also called out politicians for playing "political football", saying it was less about the issue of same-sex marriage, and more about the "chest-beating and posturing of politics".
"Let's live happily ever after," Stefanovic finished.