Beyoncé, Alicia Keys, Nicki Minaj, and Ms. Lauryn Hill put on quite a show at the Tidal X: 1015 concert in Brooklyn on Saturday, Oct. 15.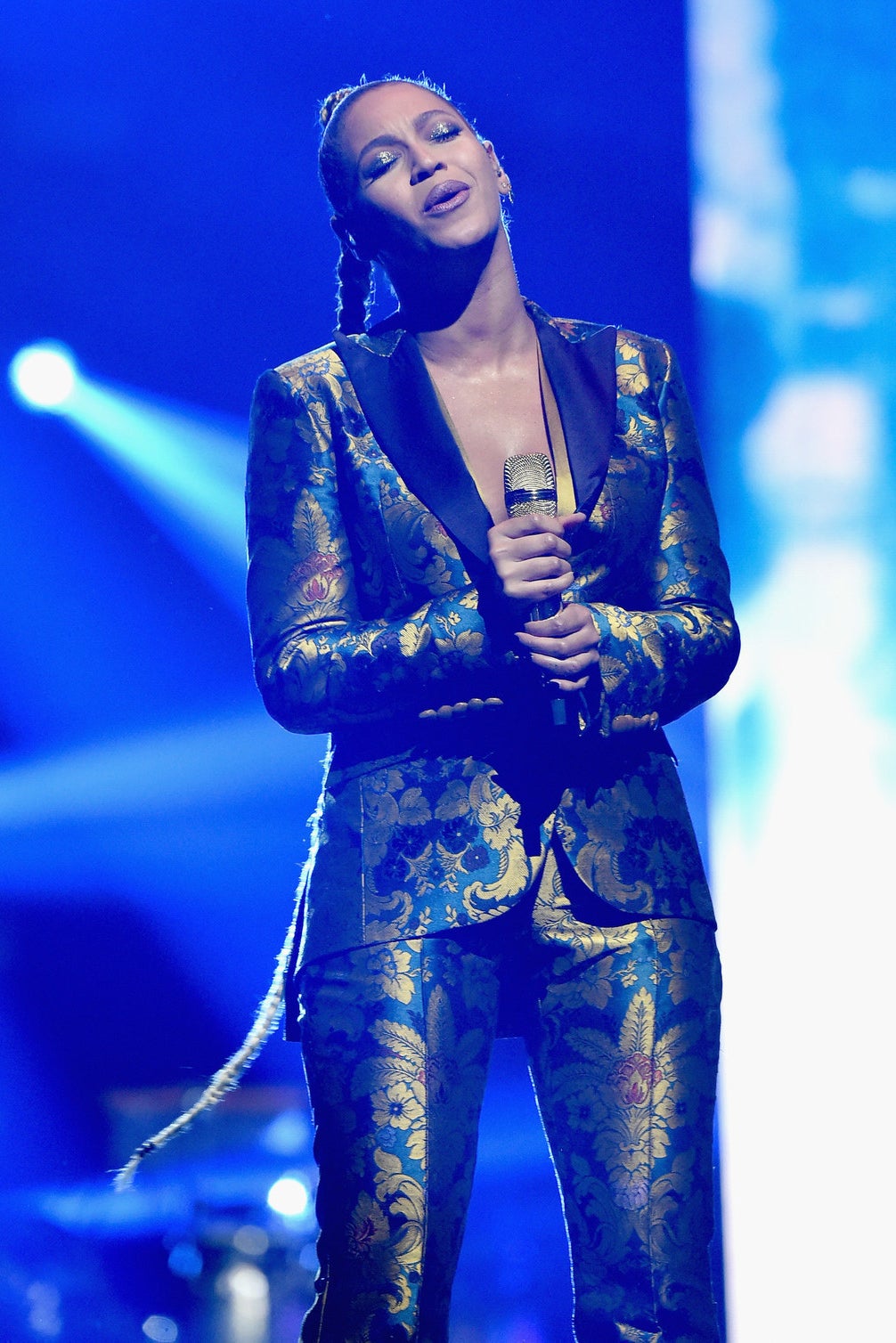 But one of the night's best moments happened backstage when Nicki met Lauryn for the first time and lost her shit.
She went from superstar to superfan in a matter of seconds. Look at how she captioned the video.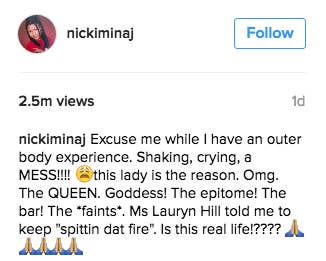 But the best part about this whole moment is, without a doubt, Lauryn's reaction. She remains calm as a cucumber even though Nicki is literally on her knees bowing (in a coat that probably costs more than my annual rent).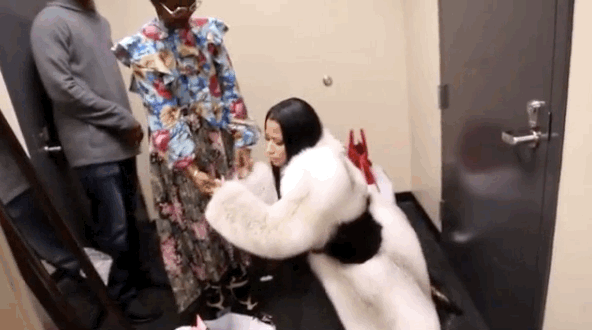 Lauryn just pats her like, "Yes, my child, this is a perfectly appropriate response to meeting me."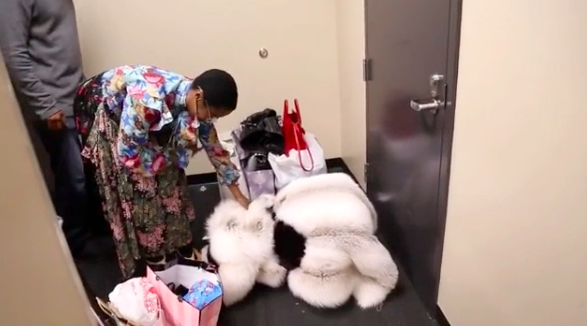 And then responds to Nicki's declaration of love with a simple "Mm." Lol.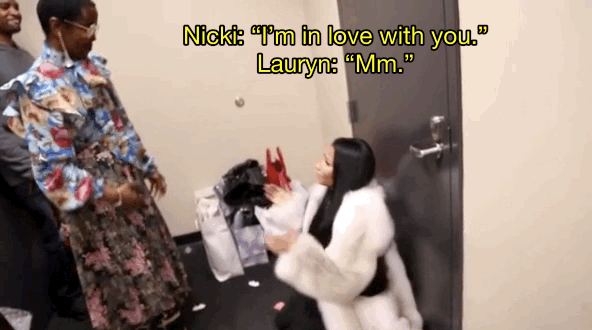 But if there's anyone worthy of this kind of reaction, it's definitely the woman who helped lay the blueprint for women in hip-hop — especially those who mix rapping and singing like Nicki.
Her Miseducation of Lauryn Hill album alone is worthy of this response from all of us.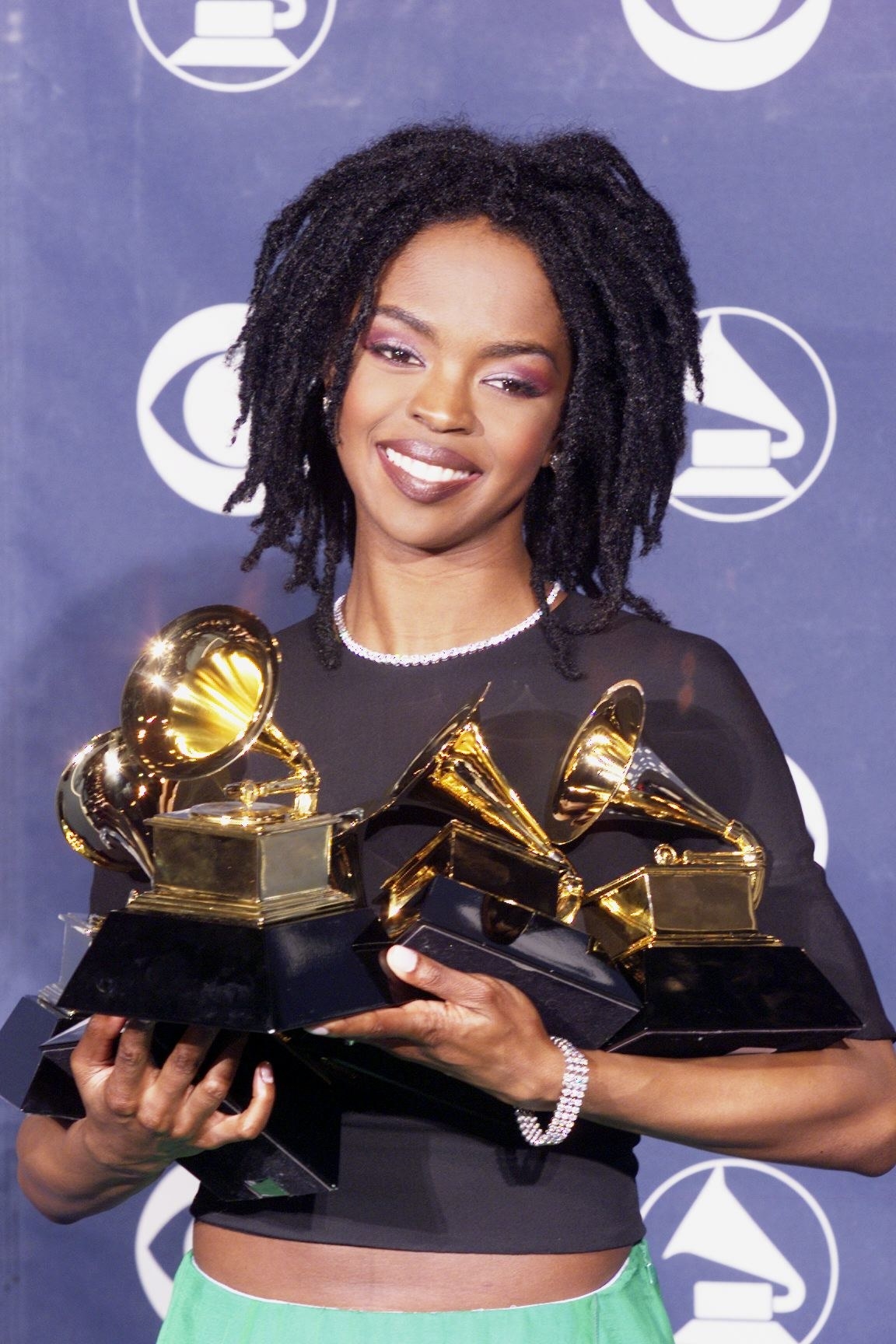 But in the meantime, let's just keep enjoying this epic girl-power moment between these two powerhouses.