Veep star Julia Louis-Dreyfus won the SAG award for Outstanding Performance by a Female Actor in a Comedy Series on Sunday.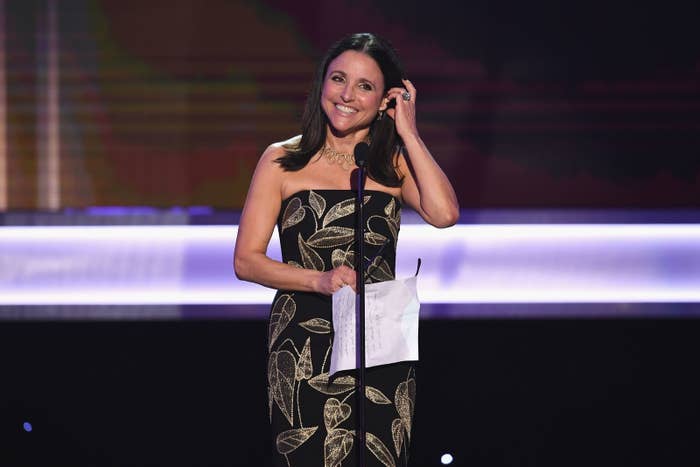 The actor, who received the first award of the night, set the tone with a politically-charged speech that condemned President Trump's immigrant ban.
And she wouldn't be Julia Louis-Dreyfus if she didn't fit in a Trump joke.