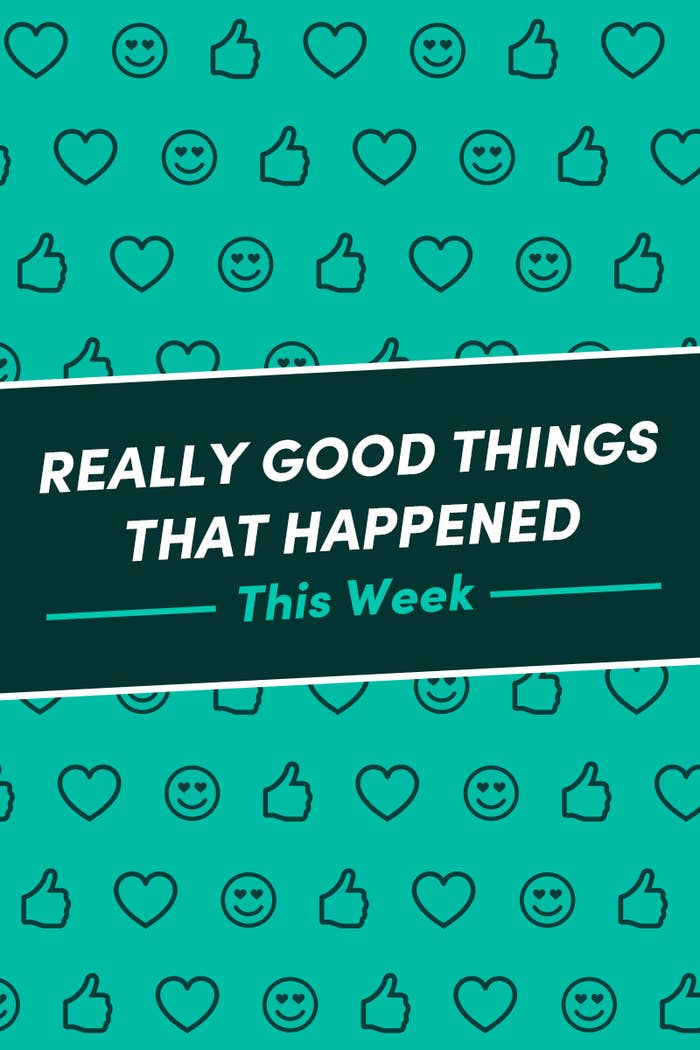 1.
This week, this lil' boy was less than thrilled to be a hamburger for Halloween:
2.
This Hash-Slinging Slasher pumpkin *TRULY* won this Spooky Szn™:
3.
Cinderblock the CHÖNKY cat finally made some progress on her weight-loss journey!!!!!!!!
4.
This doggo made sure to steer clear of bridges:
5.
THESE PARENTS DRESSED UP AS THE TWO ENDS OF THE GEN Z SPECTRUM AND I'M—:
6.
He ZOOOOO000oooOO00M!!!!!!!
7.
This boyfriend was BETRAYED (!!!!!!!!) IN THE MOST WHOLESOME WAY!!!!!!!!!
8.
This dad taught his daughter the importance of, ya know, not stealing:
9.
This pupper AWOOOOOOOOOOOOED!!!!!!!!!!!!!!
10.
These kids REALLY 👏 DID 👏 THIS 👏:
11.
Stormi gave it her best shot!!!!!!!!!!
12.
This lil' turtle bb just enjoyed chillin' upside down:
13.
Brother Nature, in typical Brother Nature fashion, found the end of the rainbow:
14.
This pupper PUT 👏 IT 👏 IN 👏 A 👏 BUN!!!!!!!!!!!!!!!!!! 👏
15.
This squirrel went Spoopy™:
16.
This guy perfectly executed the highly regarded Double Snug™:
17.
And lastly, it was just a regular — albeit spectacular — Halloween in New York City!