16 Dog Posts From This Week That You Should See If You're Sad (Or Even If You're Not)
These posts put the aww in dawwg.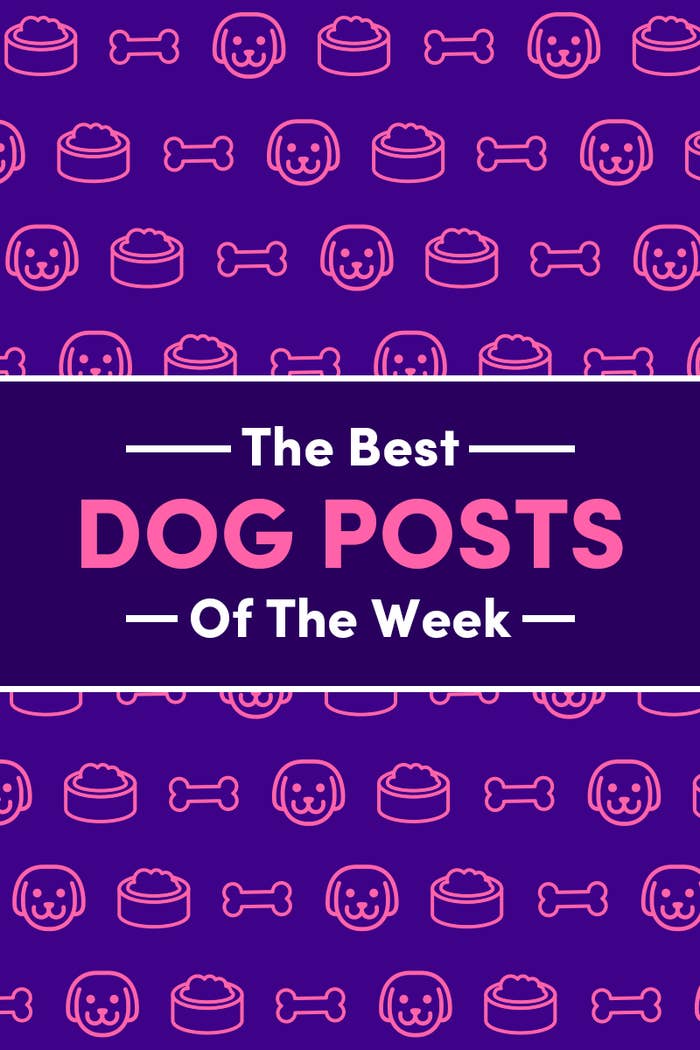 1.
This week, THESE TWO LITTER MATES REUNITED!!!!!!!!!!!!!!
2.
This lil' doggoli stromboli got their own little prop face mask*!!!
3.
Kosi here proved that if you think happy thoughts, rainbows just might pop out of your head!!!!!!
4.
This guy enjoyed some good puddlin'!!!!!!
5.
Agility training did not go as planned, to say the least:
6.
They SCREEEEEEEAM!!!!!!!!!
7.
This puppy was welcomed home through SONG!!!!!!
8.
Dennis here rocked his new mohawk/sideburn combo:
9.
No doggos were harmed in the making of this very ambitious escape:
10.
This shaved floof addressed the elephant in the room:
11.
Raymond here just CRACKS 👏 ME 👏 UP!!!!!!!! 👏
12.
This dogini proved to have *quite* the green — albeit not opposable — thumb:
13.
Chloe here executed The Kissies™ via foot rest!!!
14.
Brody here enjoyed a nice kayak ride after some minor mishaps 😌:
15.
This lucky kitters basically got their very own doggo fren!!!!!
16.
And lastly, she sat nicely: