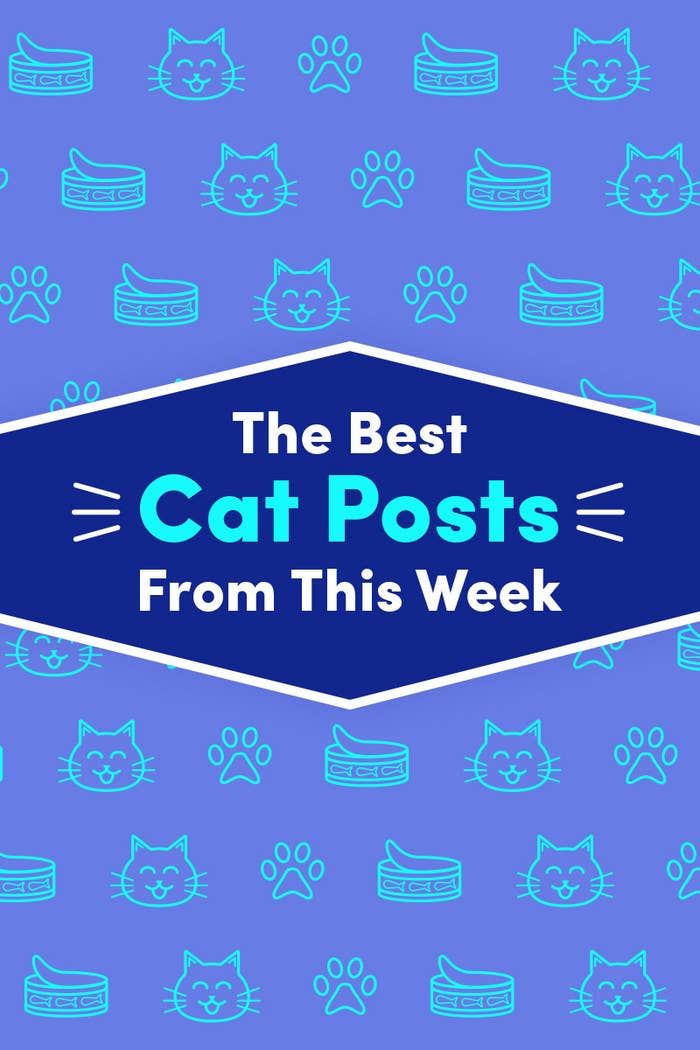 1.
This week, this man took his new Cat Dad™ responsibilities *VERY* seriously:
2.
This sign definitely seemed to serve its purpose:
3.
This sweetums utilized her new stepping stool!!!!!!!! 😭😭😭
4.
These three introduced us to the music of their people:
5.
Emma Watson was apparently recast in The Perks of Being a Wallflower:
6.
THEY 👏 WERE 👏 LITTLE 👏 FLOOFY 👏 BABUSHKAS!!!!!!!!!!! 👏
7.
HE SHRED THE GNAR!!!!!!!!!
8.
This — dare I say — suPURRvisor kept his eyes on his employee:
9.
He GROOOOOOOOOOOOOOW!!!!!!!!!!!!!
10.
She HIT 👏 THE 👏 SWEET 👏 SPOT!!!!!!!!!! 👏
11.
This lil' floofer offered some support:
12.
This kitters basked in the glory of his new portrait!!!!!
13.
This guy just couldn't seem to adjust to this whole "work from home" concept:
14.
And lastly, well........I'll just leave this one to your imagination: