A couple days ago, a police officer in Texarkana, Texas, responded to a call about a "vicious" dog running loose in a neighborhood.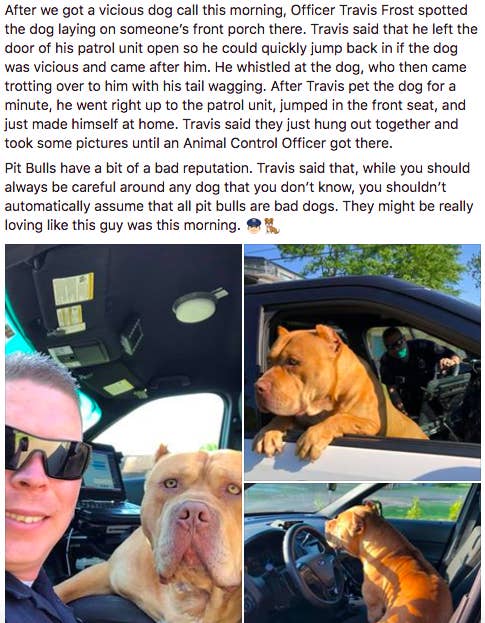 According to the police department's Facebook post, Officer Travis Frost spotted the presumed pit bull mix sitting on someone's front porch. Anticipating that the dog might charge and attack, Officer Frost left his car door open so he could jump back in if need be. But instead, the ~vicious animal~ trotted up to him, tail wagging, and saw the open car door as an invitation for the sits.

So as you can see, this doggo turned out to be a real MONSTER!!!!!!!!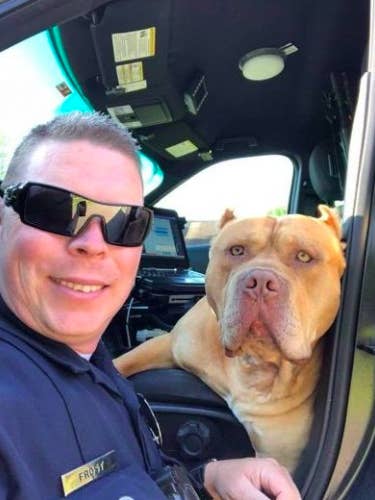 BEWARE OF THE BOY WHO HANGS OUT OF THE SIDE OF HIS BEST FRIEND'S RIDE TRYNA HOLLA AT YOU...TO GIVE HIM THE SNUGS!!!!!!!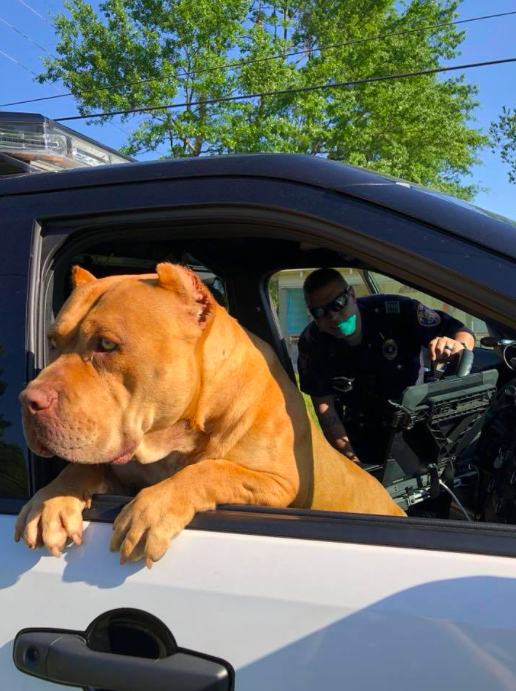 He is but a CALM ANGEL BASKING IN THE SUNBEAMS!!!!!!!!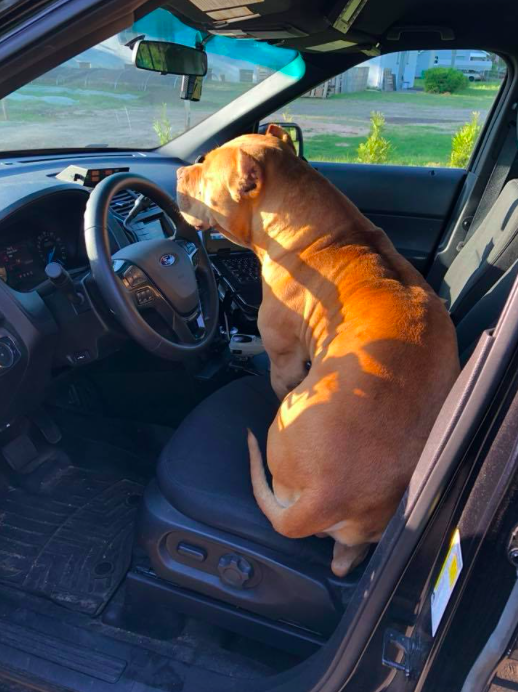 And BETTER YET: After this pure and wholesome photo shoot happened, the police were able to reunite this sweet boy — whose name is Gold (OMG presh!!!) — with his owner, thanks to his microchip!!!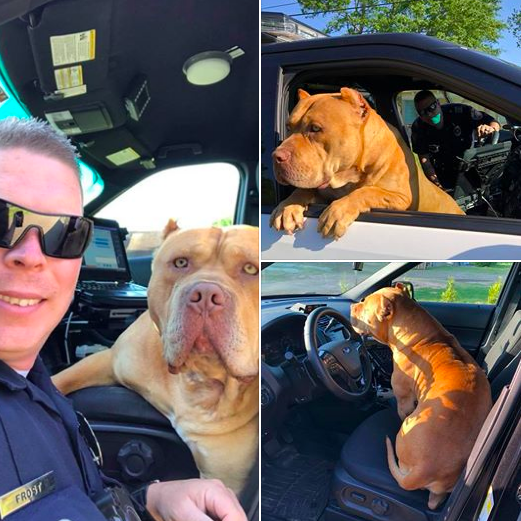 As for the moral of this story, Officer Frost said: "Pit bulls have a bit of a bad reputation. While you should always be careful around any dog that you don't know, you shouldn't automatically assume that all pit bulls are bad dogs. They might be really loving like this guy was this morning."