Imagine this: it's 2018. It's your first day back to work after Memorial Day Weekend. You're a li'l hungover. And Snoop Dogg has officially set the Guinness World Record for making the largest gin and juice.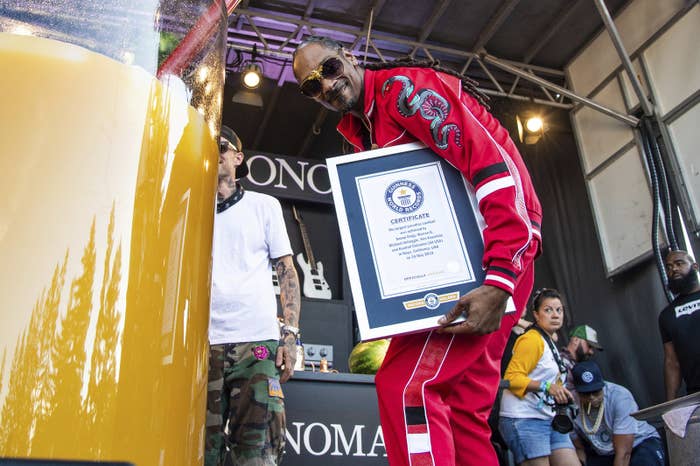 YUP. This past Saturday, Snoop took the stage at the Bottle Rock Napa Valley Music Festival and made the world's largest paradise cocktail in honor of his 1993 hit, "Gin and Juice."
With the help of hip-hop singer Warren G and Top Chef winner Michael Voltaggio, the crew filled a five-foot-tall and three-feet-wide vessel with 180 bottles of gin and WAAAAAAAAAAAY too much juice, lovingly donated by the folks over at Whole Foods.
As for what they did with the 550-liter cocktail, we're still searching for answers.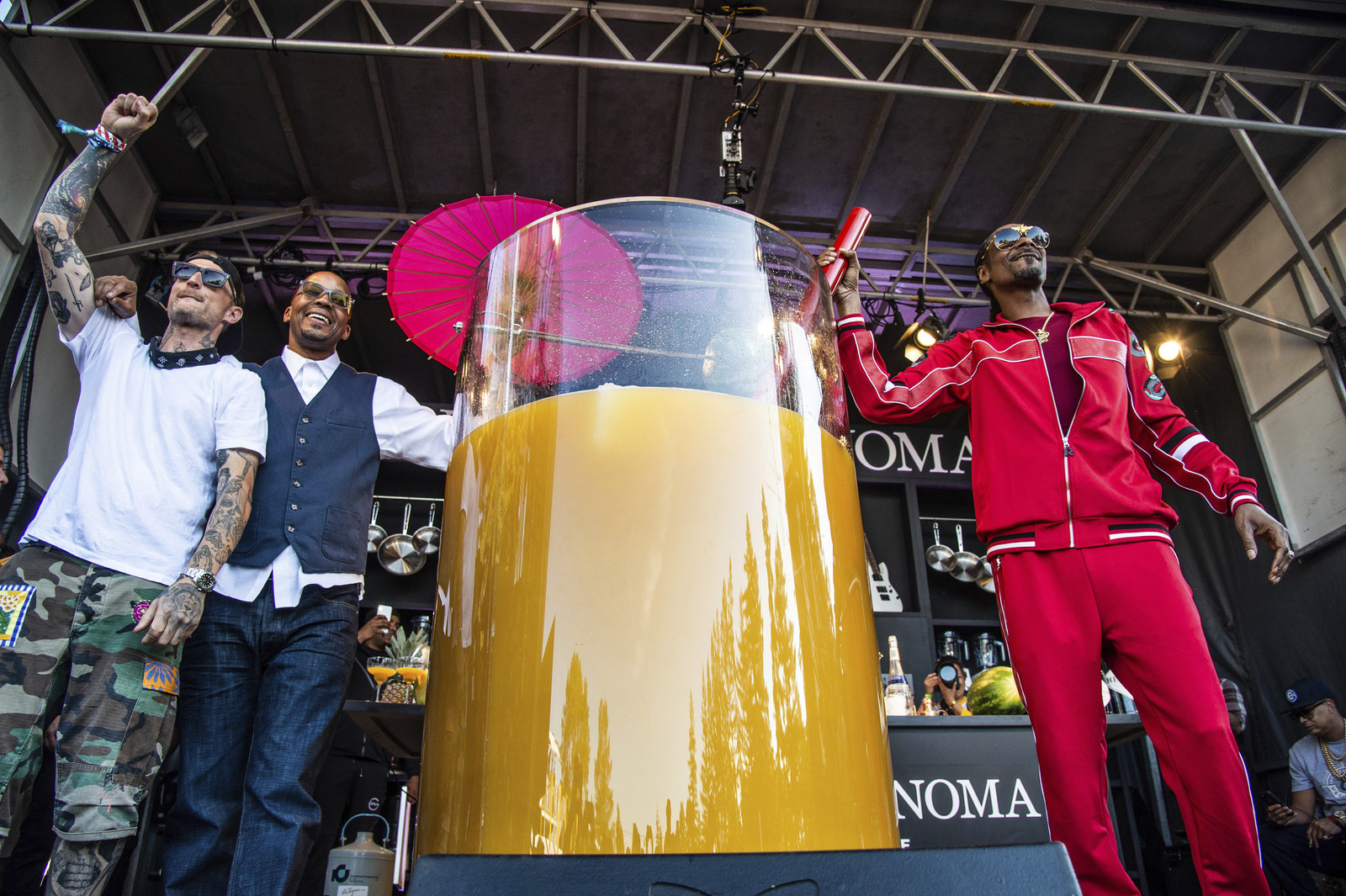 Anyway, back to work! Just thought you should know!