This is Seth Rogen's mom, Sandy. She is an absolute treasure.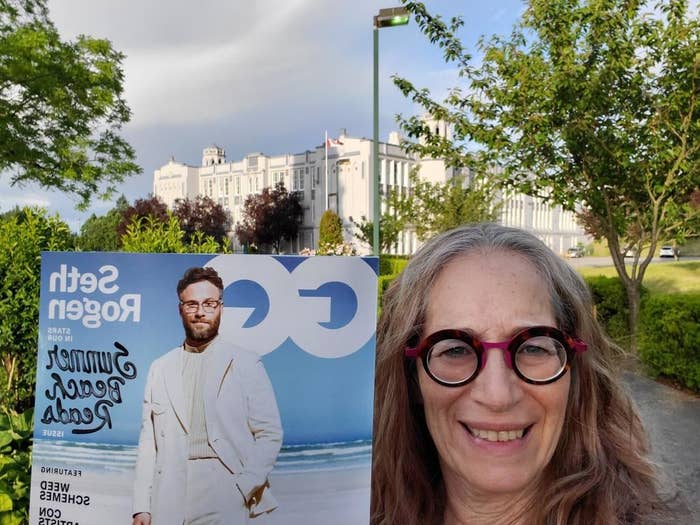 Sandy Rogen has recently reached the Twitter milestone of 100,000 followers and I'm about to show you why.
Behold, the Hot Takes™ of Sandy Rogen — proud mother, style icon, and now, certified Twitter prophet:
1.
Sandy Rogen on dreaming vividly:
2.
On seeing some underwear on the ground outside Costco:
3.
On wearing in shoes:
4.
On life hacks:
5.
On wondering things:
6.
On Scandinavian words with the word "fart" in them:
7.
On her time spent on a Disney cruise:
8.
On a Subaru commercial that made her cry:
9.
On her husband's dinner:
10.
On being proud of her son's ceramic double ashtray:
11.
On self-care:
12.
On throwing parties:
13.
On the nice young woman at Target:
14.
And lastly, on being a "nerd":