With COVID travel restrictions lightening up, and because I'm fully vaccinated, I decided it would be a good time to take my precious Pheebz on a little trip!
I started researching dog-friendly hotels and resorts, and one that kept popping up was Paséa Hotel & Spa in Huntington Beach, California.
I also liked the fact that it would be a long flight from New York to Santa Ana — that way, I'd be able to cover flying with a dog for the first time! (More on that here.)
Needless to say, Pheebz and I were enticed!!! We booked our room, our flights, and headed across the country for some much-needed dog-friendly R&R.
We arrived to a BEAUTIFUL room — we had a king-sized bed, oceanfront views(!!!), and our own little terrace! We felt like newlyweds. 💖
While we were sad we didn't get ALL the goodies* we had been expecting, the front desk did have a cute lil' dog bed, food and water bowls, and a Paséa plushy sent up to our room AT!!! ONCE!!!!!!!!!!
And even though she got her own bed, my lil' bean queen still opted to get cozy with me in the king!!!
The dog run was Pheebz's favorite!!! She had many Zoomies™ there, and I (selfishly) enjoyed the many photo opps.
They had a CYOOT lil' doggy lifeguard stand, which Pheebz happily posed on...
...and the ✨Big Kahuna✨ was this FABULOUS wave mural, complete with a little "surfboard" for pups. Phoebe indulged me!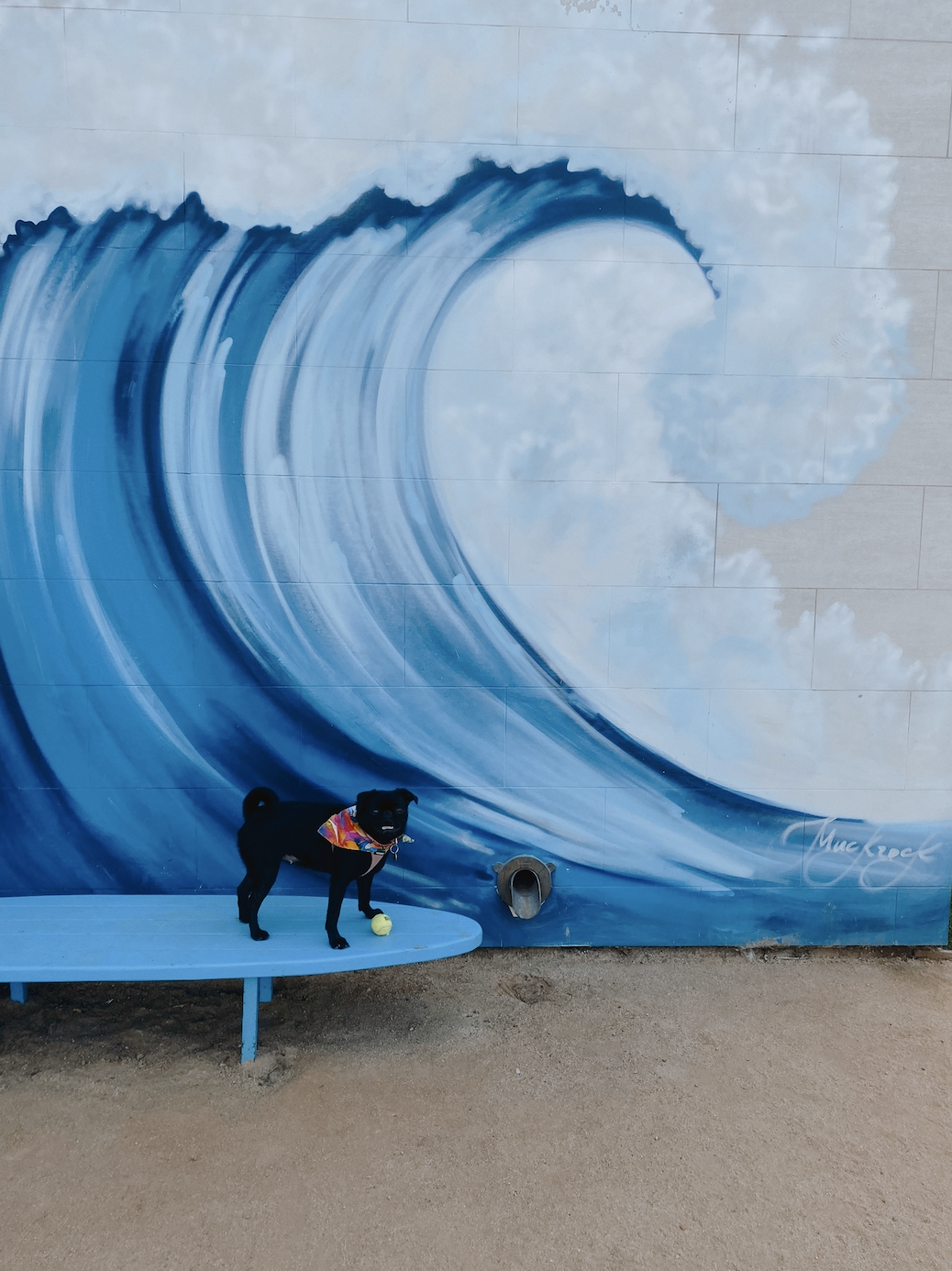 The dog run also had plenty of poo poo bags and a pet waste basket at the ready, a communal water fountain, a leash-hanging station, and lots of open turf for pups to play on!
The whole resort was packed (pun unintended) with dogs too! Phoebe even made friends there with two Frenchies named Twinkie and Fergie, and the three of them had the best time sussing out the other four-legged guests.
After we finished scoping out things at the hotel, Phoebe and I decided to head out and go see some other dog-friendly spots in Huntington Beach.
Our first stop was right down the road: Top Dog Barkery, a local pet-friendly bakery and pet store, to get some treats! (Their treats were supposed to be included in the Pet Package, so we wanted to see what we were missing!)
Phoebe got a pink donut, two small "pupcakes" — one bacon-flavored and one peanut butter — and, of course, a poop emoji–shaped cookie.
Next, we got lunch down the street at Fred's Mexican Café, which not only allowed dogs, but even had its own dog menu!!!
I got nachos, a big ol' mango frarg (frozen margarita), and Pheebz got the small portion of chicken!!!
And after lunch and downing that entire frarg, I did, in fact, insist on us taking this pic.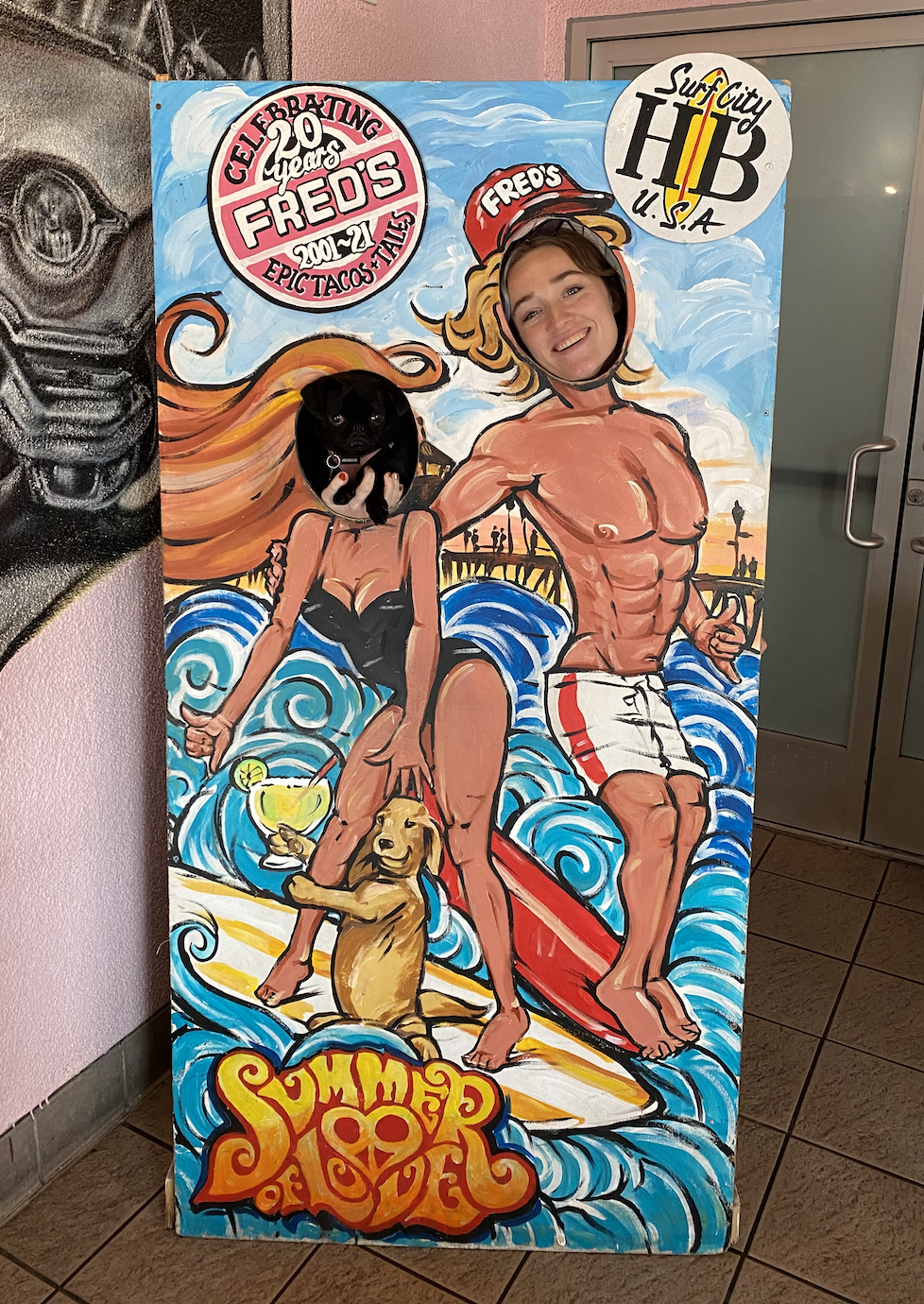 Later that evening, we decided it was time to check out Huntington Beach's main attraction for dog-spotting: Huntington Dog Beach!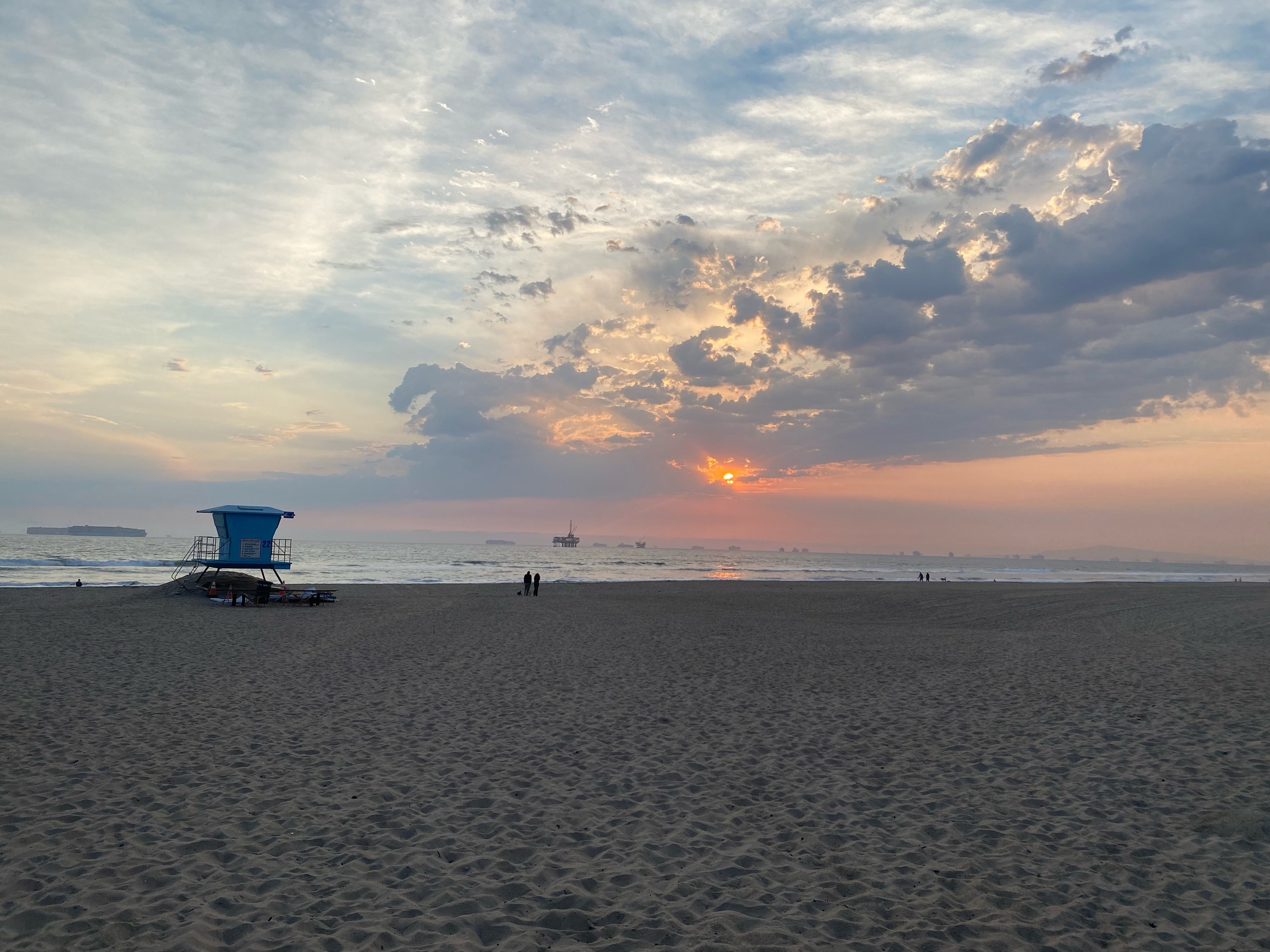 Something I thought was really sweet about the dog beach was that they had a whole box full of tennis balls you and your pup could borrow!
The Dog Beach did NOT disappoint. When I say this place was the closest I've ever been to heaven, I mean it. Walking around here with Phoebe felt so peaceful and so surreal. Just being there with her will be a memory I'll always cherish. 💖
After a pretty perfect day, Pheebz and I headed back to our room at Paséa, where she got comfy on the chaise lounge and watched the sun keep goin' down.
I also think it's worth saying that our trip was comp'd by Paséa, but still, this is for sure a trip I would pay for on my own if I was in the mood to spoil my lil' poochina (and myself, honestly) with ✨sun✨ and ✨sand✨.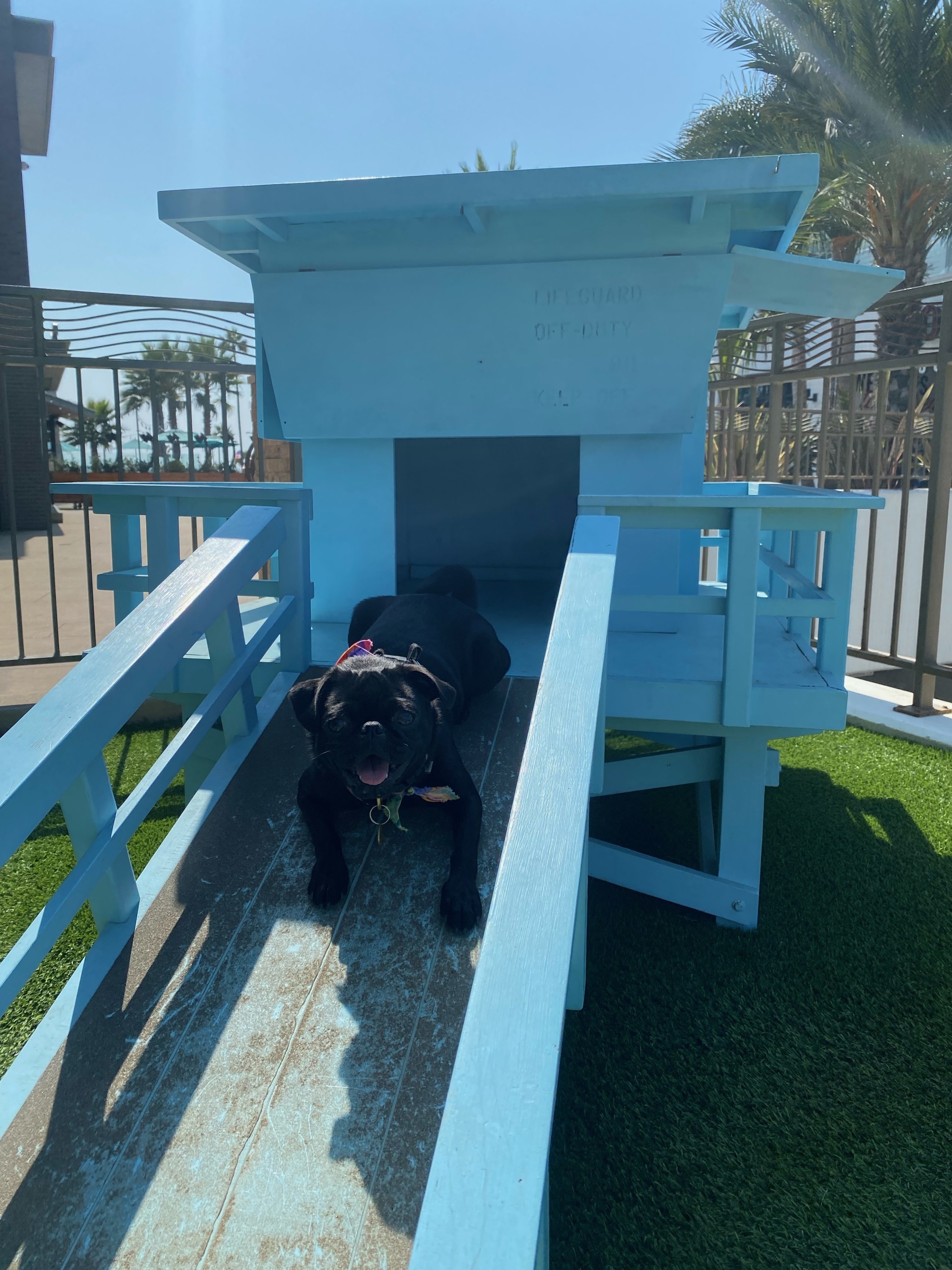 All in all, our stay at Paséa was great and Huntington Beach proved to be just as dog-friendly as expected, if not more. It's beautiful, full of pups, and extremely walkable! Phoebe and I gave it 4 out of 5 biscuits (for lack of a better term)!!!!!!!!
Disclaimer: Our stay at Paséa was comp'd, but we were under no obligation to review our stay.

What's your favorite dog-friendly travel destination?! Tell us in the comments!!!