If you've watched the last two nights of Bachelor in Paradise, then you know this season is off to quite the messy start — especially for Blake.
This is Blake. BEFORE the show, he hooked up with...
...Caelynn. And the night BEFORE he hooked up with Caelynn at Stagecoach Festival, Blake apparently got with...
...Kristina!!! (ALSO at Stagecoach!!!!!!!!!!)
On Tuesday's episode, Caelynn explosively confronted Blake about all of this, claiming that there were feelings involved, that he referred to their hookup as "a mistake," and that he asked her to keep the whole thing a secret.
But while the episode was airing, Blake felt he needed to clear his name — and so he posted this on Instagram:
But he also mentioned that he was "not able to defend himself down in Paradise" since he and his cast mates "had no idea the things Caelynn was saying in her interviews."
"I never expected to have to do something like this," he continued, "but after finally seeing the episodes I feel like I have no other choice but to release the text exchanges between her and myself."
So without further ado, here are the alleged texts that Blake posted on his story. These are from when Blake and Caelynn were at Stagecoach: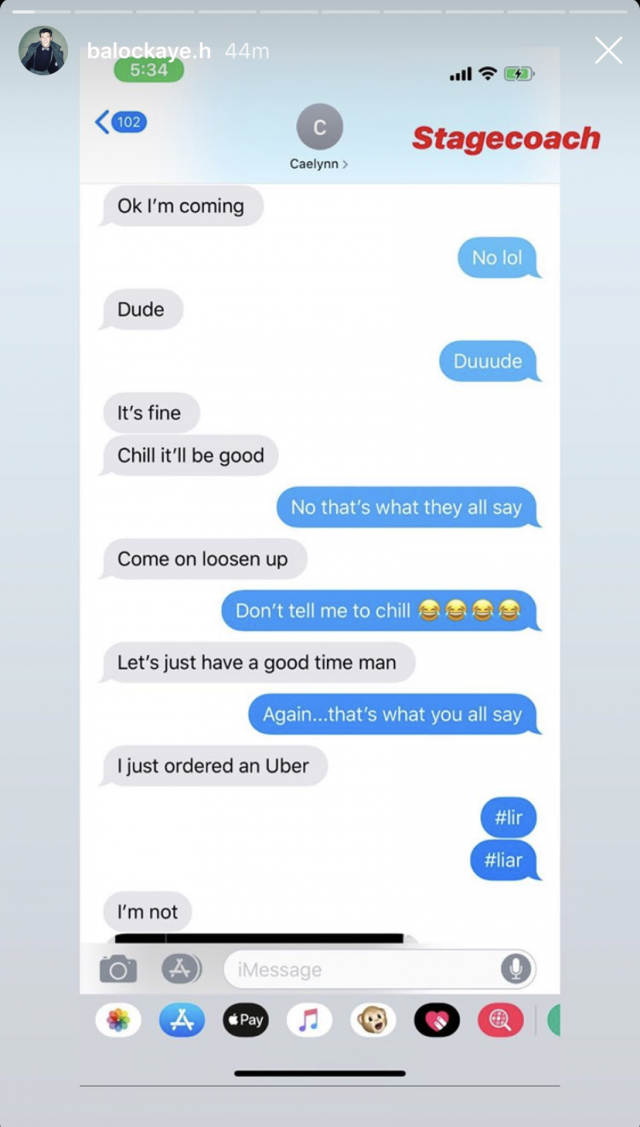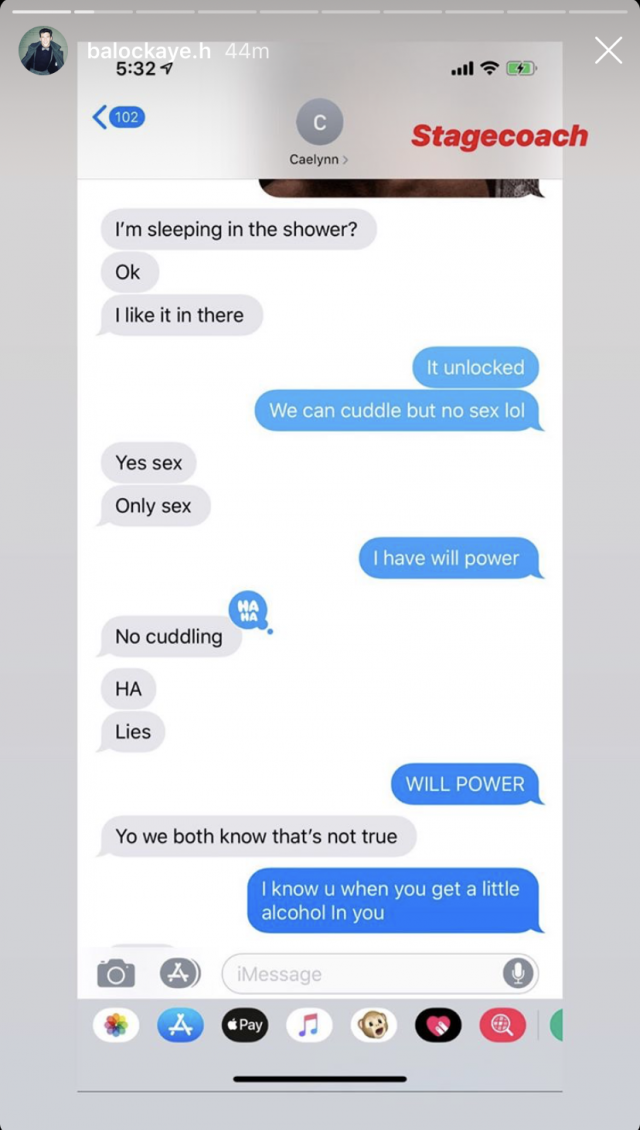 "If I come over it's strictly for sex...Nothing more nothing less"??????????
Then, these were from one week before they went to Paradise: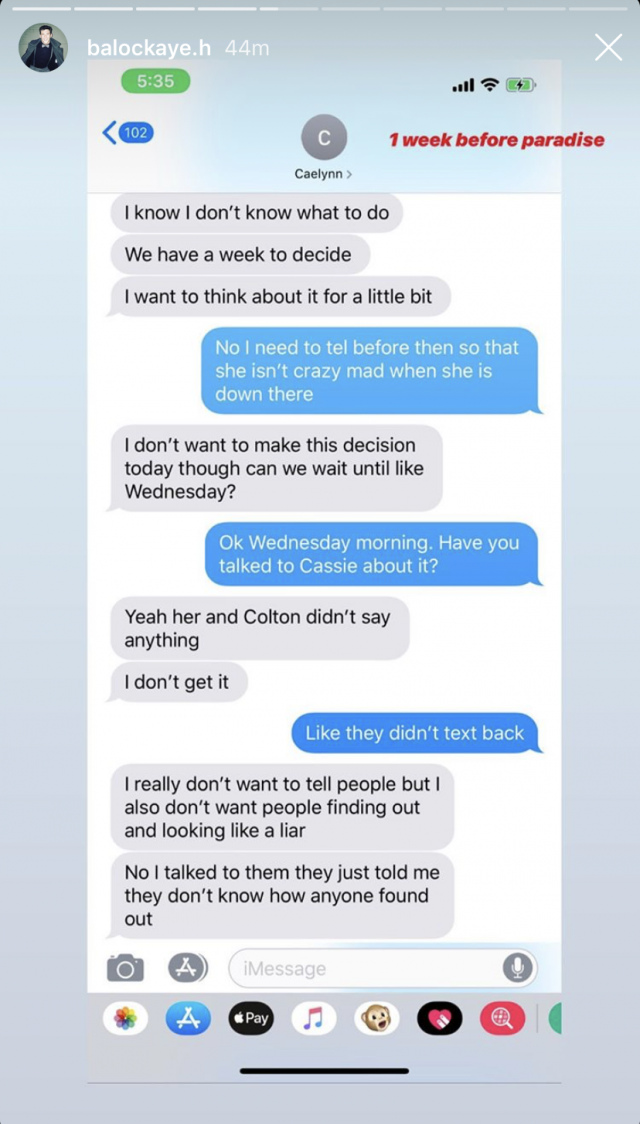 "I really don't want to tell people but I also don't want people finding out and looking like a liar"???????????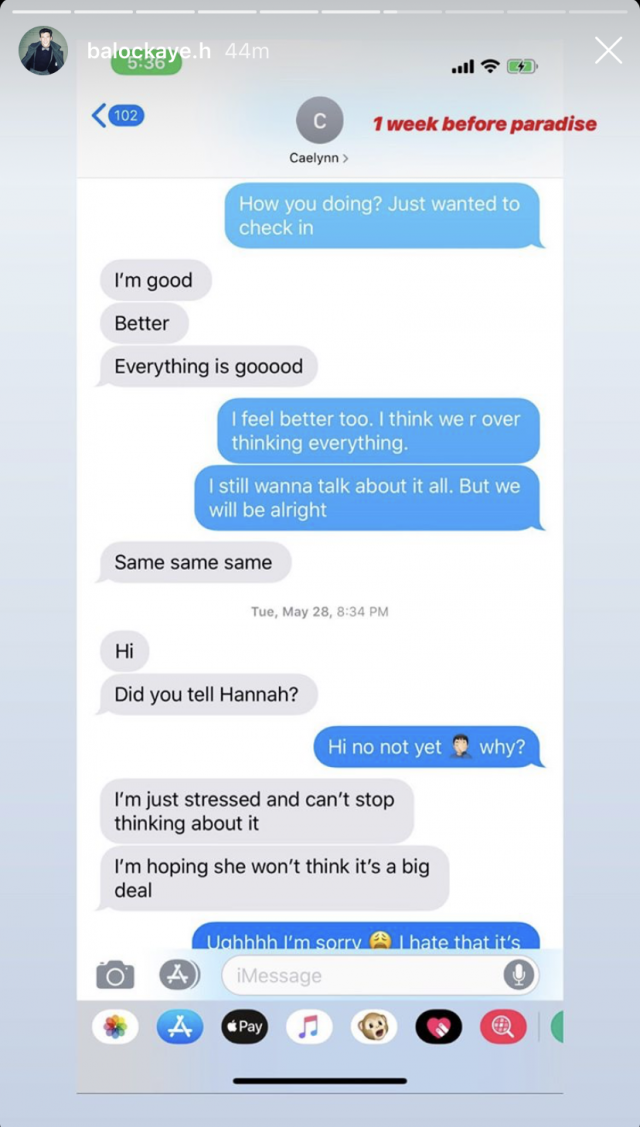 Blake later posted a video of him saying that he hopes Caelynn can forgive him for posting their texts, and that he hopes she can address whether or not her interviews were edited in a way to make him look bad.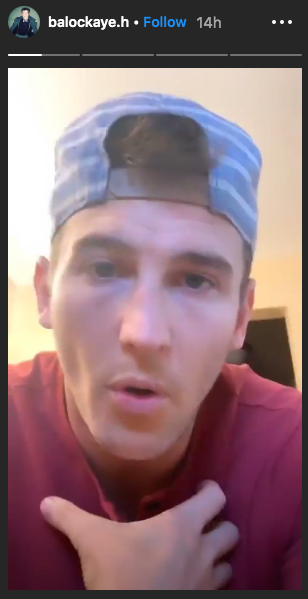 Blake has since deleted the text screenshots from his story, and has asked fans to stop attacking Caelynn. Yikes.
So, really...who the f*ck knows what's going on here. Texts are easy to fake, miscommunications happen, and Stagecoach hookups are clearly messy. Here's to hoping it all works out for everyone!!!!!!!