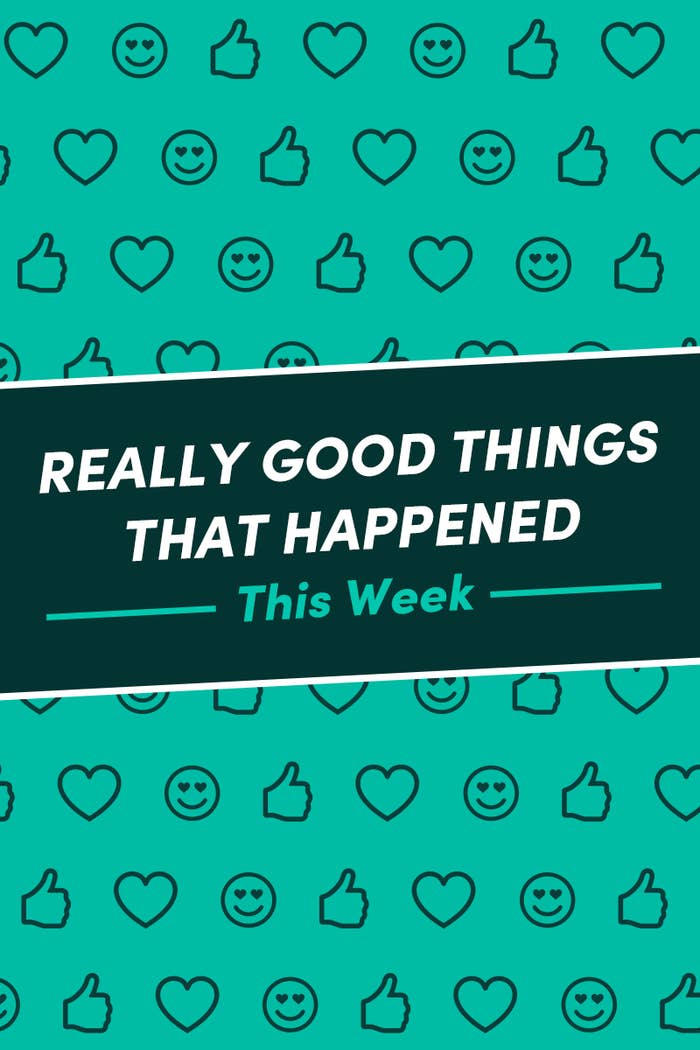 1.
This week, this dad severely upped his health-conscious style game!!!
2.
These guys did some storm watchin' together!!!!!!
3.
This son was right — this leek was serious:
5.
These two said ~ B O N K ~!!!!!!!!!
6.
This random act of kindness was just 💖😭✨❤️!!!
8.
Josh Peck made the *PERFECT* Drake & Josh reference!!!
9.
This lil' birb proved to be infinitely cooler than all of us:
10.
These best friends celebrated a monumental birthday!!!!!!!
11.
These two were *CYOOT* and *COMFY*!!!!!!!!!!
12.
This goat sported a *very nice* tractor costume:
13.
This person did a very good thing 💖: