15 Really Good Things That Happened This Week
So. Stinkin'. Good.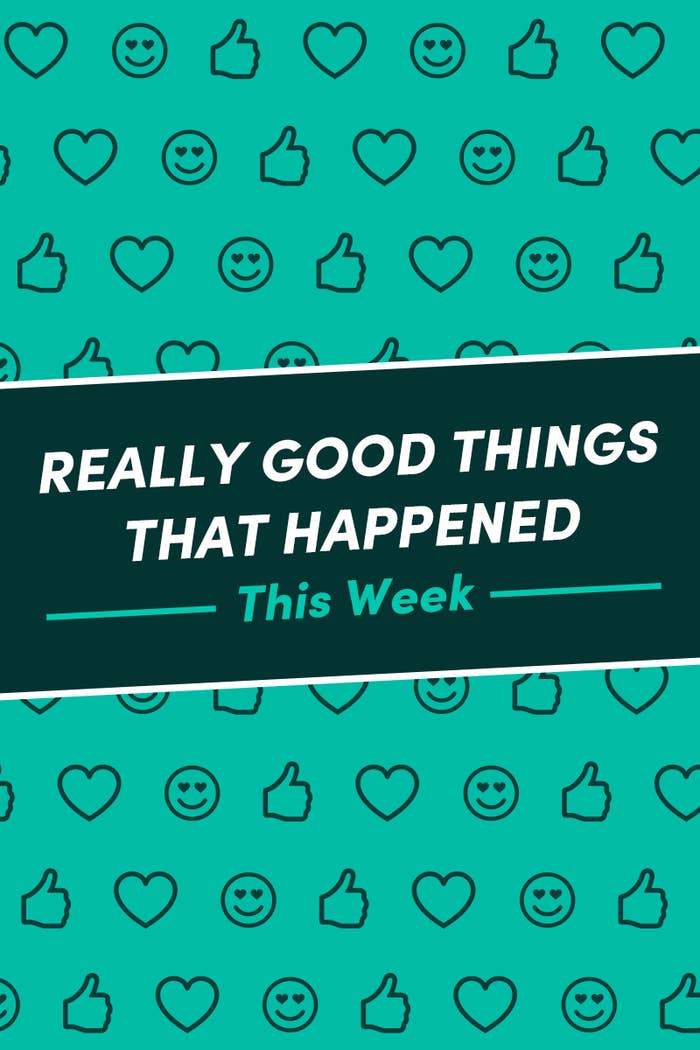 1.
This week, this mom was surprised with a lovely Kerry Washington face mask:
2.
These two pouf balls took in some views:
3.
This grandpa celebrated his birthday like a true Gemini king!!!!!!!
5.
These guys did what had to be done to get The Shot™!!!!!! Inspirations, all of them:
6.
This pupper showed us what peak luxury looks like:
7.
These students from the UCLA Community School congratulated a new UCLA grad!!!
9.
These two enjoyed some good interspecies lovin'!!!!!!
10.
This man showed off his transformation after four years on T!!!!!!!
11.
This heroic dogini donated his blood to save another dogini!!! 😭😭😭
12.
This toad vibed:
13.
The Booty Pillow™ was invented — patent pending, tho:
14.
This guy gave his porch toad a lil' snack!!!
15.
And lastly, this runaway kitters was reunited with his family after a whole year!!!!!!!!!