14 Really Pure And Wonderful Things That Happened This Week
Come get your free serotonin!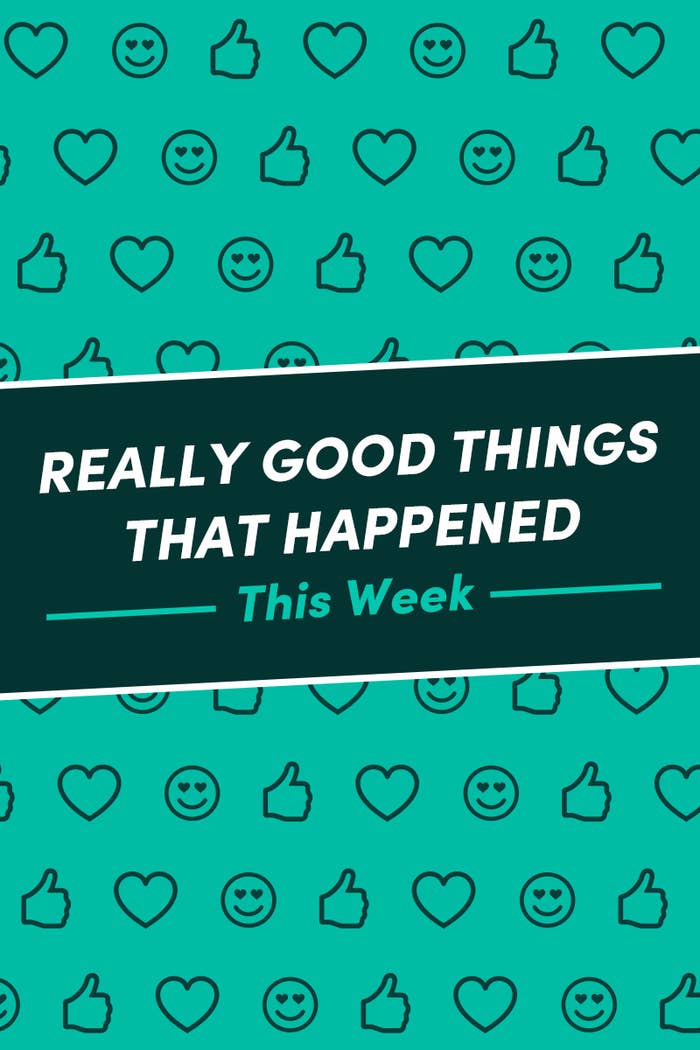 1.
This week, this guy got us to look at clouds in a more adorable way!!!!!!!
2.
This kitters got absolutely and brilliantly *WRECKED* by a panorama:
3.
This little girl adorably rocked this wig!!!!!!!!
5.
This grandma knitted this sweater for her granddaughter after she came out as bisexual!
6.
This bb said "Thank you" and we all simultaneously MELTED!!!!!!!!!!
7.
We all became fully invested in this telenovela about these two chihuahuas!!!!!!!!
8.
This one TikTok singlehandedly soothed all my worries:
9.
THIS KID WON THE AWARD FOR BEST LAUGH EVER!!!!!!!!
10.
These two made this TikTok on a first date, so obviously, we have no choice but to ship it!!!!!!!!! 💖💖💖
11.
This person said the world would be better if we all had baby goats living under our stoves, and frankly, I have to agree!
12.
These kitters got a lil' PRESENT!!!!!!!!!!!!!!!!
13.
These kids re-created the Extraction trailer shot-for-shot, forcing me to pick my jaw up off the floor!!!!!!!
14.
And lastly, this dad caught a mouse!!! 👀👀👀