1.
When these pawrents brought their pupper on a cross-country road trip!!!!!!!!
2.
When this cat mom styled her furbaby in this fierce denim ~LEWK~!!!!!!
3.
When this dog mom gave out her pupper's trading cards!!!!!!!
4.
When these mourning fish folk held this respectful and beautiful service:
5.
When this mom turned her guinea pigs' house into a guinea pig ~HOME~ 😭😭😭:
6.
When this technicolor birb mama dyed her hair to match her birb child!!!!!!!!!
8.
When this pawrent made sure their cato was comf:
9.
When this mama disguised her doggo's allergy pills as FDA-approved Handsome Pills!!!!!!
10.
When this pupperino's pawrent made him an XXXXX-small customized cone of shame!!!!!!!!!!
11.
When this lil' hammy boye was gifted a very special bed!!!!!!!!
12.
When these two got ~spoopy~ together:
13.
When this artsy hooman orchestrated this ~v moody~ photo shoot:
14.
When this dog mom simply could NOT finish her assignment because of V IMPORTANT REASONS!!!!!!!!!
15.
When this hooman dressed up their duck at Comic-Con:
16.
When this family catered to their dog's wishes:
17.
When this puggo mom dressed up as her puggo son for Halloween!!!!!!!
18.
When we got this lil' behind-the-scenes moment of these photogenic angels!!!!!!!
20.
When this pawrent supplied prime entertainment at the local bar:
21.
When this uncanny Lilo and Stitch cosplay happened!!!!!
22.
When this doggo's hooman created this cinematic MASTERPIECE!!!!!!!!
23.
When this schnauzer and his new pawrent sent this very kind and thoughtful note:
24.
When these hoomans brought their pupper to the tailgate!!!!!!
25.
When this owner threw her husker a Frozen-themed birthday pawty!!!!!!!!
26.
When these two easily won the internet with this costume:
27.
When this hooman commissioned a v lovely painting of their best fren:
29.
When this incredibly sweet pug pawrent was very considerate of others:
30.
When these two bore a striking resemblance to each other: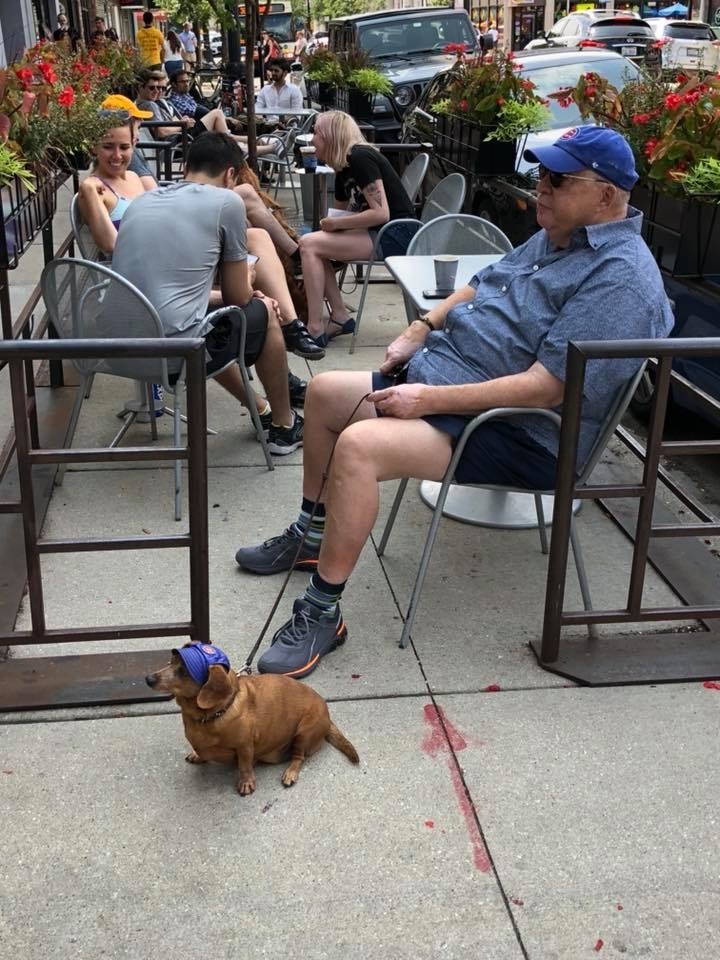 31.
When these pawrents (and new parents) finally agreed that fair is fair:
32.
And lastly, when this dad made his home more Dog Friendly™: