This is Blair Braverman, an author and professional musher (aka sled dog racer) living and training in Alaska.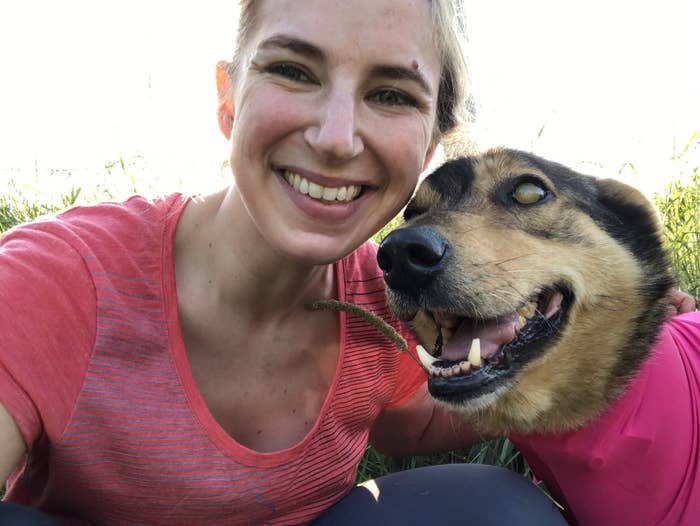 Blair and her team of speedy sled doggos made headlines earlier this year when she wrote adorable bios for each and every one of them. Ya know, so people could get to know them before they raced in the Iditarod, no big deal. 💁🐕🐕🐕🐕🐕
And now, Blair and her pups are making headlines yet again — but this time, for a Twitter thread with an extremely wholesome lesson in body positivity!!!
In the thread, Blair shares how having sled dogs has helped her develop a healthier body image. And honestly? The whole thing is just so, SO wholesome:
Well put, Blair and Co. Well put!!! 💖💖💖