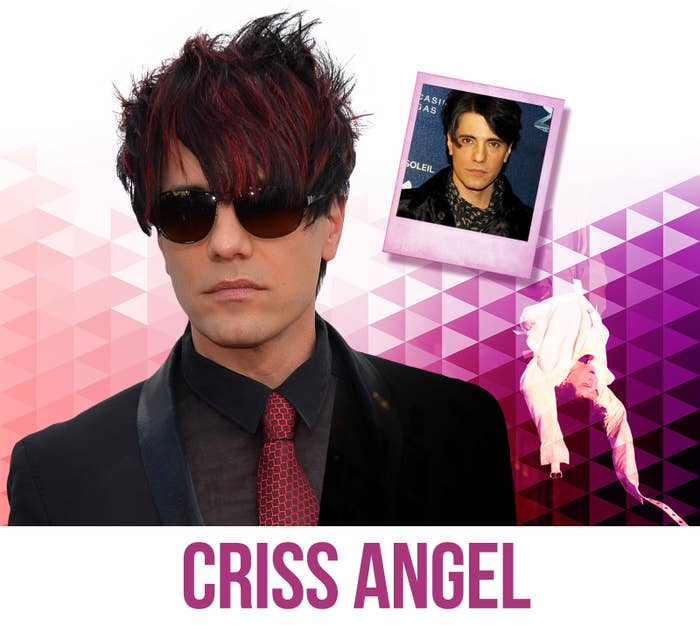 When you walk into a bar, what do you typically order?
I was just at the Scorpion Bar in Foxwoods and ordered Tequila and Sprite.
What is the last thing you searched for on Google?
Info on a Barco LED product I needed for The SUPERNATURALISTS.
What's the difference between a magician and an illusionist?
Nothing...
What was the last awkward situation you were in and how did you handle it?
Another Las Vegas headline magician (who shall remain nameless) - buys his Twitter followers and reviews - made false accusations against me. I called him out and offered a million dollars cash if he could pass a lie detector test; but if he failed it, my only request was a public apology. Needless to say, he didn't take the test and he's still buying his Twitter followers...
What's the secret to being a great magician?
There are many things that come into play but originality, passion, relentlessness – all fueled by sleep deprivation for many, many years.

Who's an up-and-coming magician people should keep an eye on?
I've scoured the globe for the answer to that question and found it in France, South Africa, Spain, Mexico, Columbia and of course the USA, and they are the best of the best - The SUPERNATURALISTS!
And what is your TV guilty pleasure?
Honestly don't really watch TV because I'm always working - doing 10 shows a week in my show BeLIEve at the Luxor In Las Vegas
What is the one food you cannot resist?
There are two...NY pizza and Cookies & Cream Quest Bars.
What music are you currently listening to?
Whatever comes on shuffle.
What drives you absolutely crazy?
Incompetency.

What's your favorite day of the year?
My birthday - every new year is the greatest gift
Is there a trick you haven't accomplished yet that you really want to?
Yes, cutting and then ripping a person in half LIVE ON STAGE. I've been working on this for 15 years, and it will revolutionize the classic illusions. For the first time - there will be are no boxes, cloths, shackles or covers, or bases of any kind, and it will all be examined by random spectators. This will finally premiere in The SUPERNATURALISTS.
Who influenced you to become a magician?
My aunt Stella after teaching me a card trick at 6 years old.
New York or Los Angeles?
New York
Comedy or drama?
Comedy
Bacon or Nutella?
Neither... Ok bacon, if I must pick one.
What's the one performance that you will never forget?
The SUPERNATURALISTS opening night at Foxwoods Resort Casino in Connecticut. It was the result of over a decade of work and planning.

Coffee or tea?
Tea
And finally: tell us a secret.
I'll teach you one! Go to CrissAngel.com and click "FREE Magic Trick"