Who could forget Saaphyri Windsor?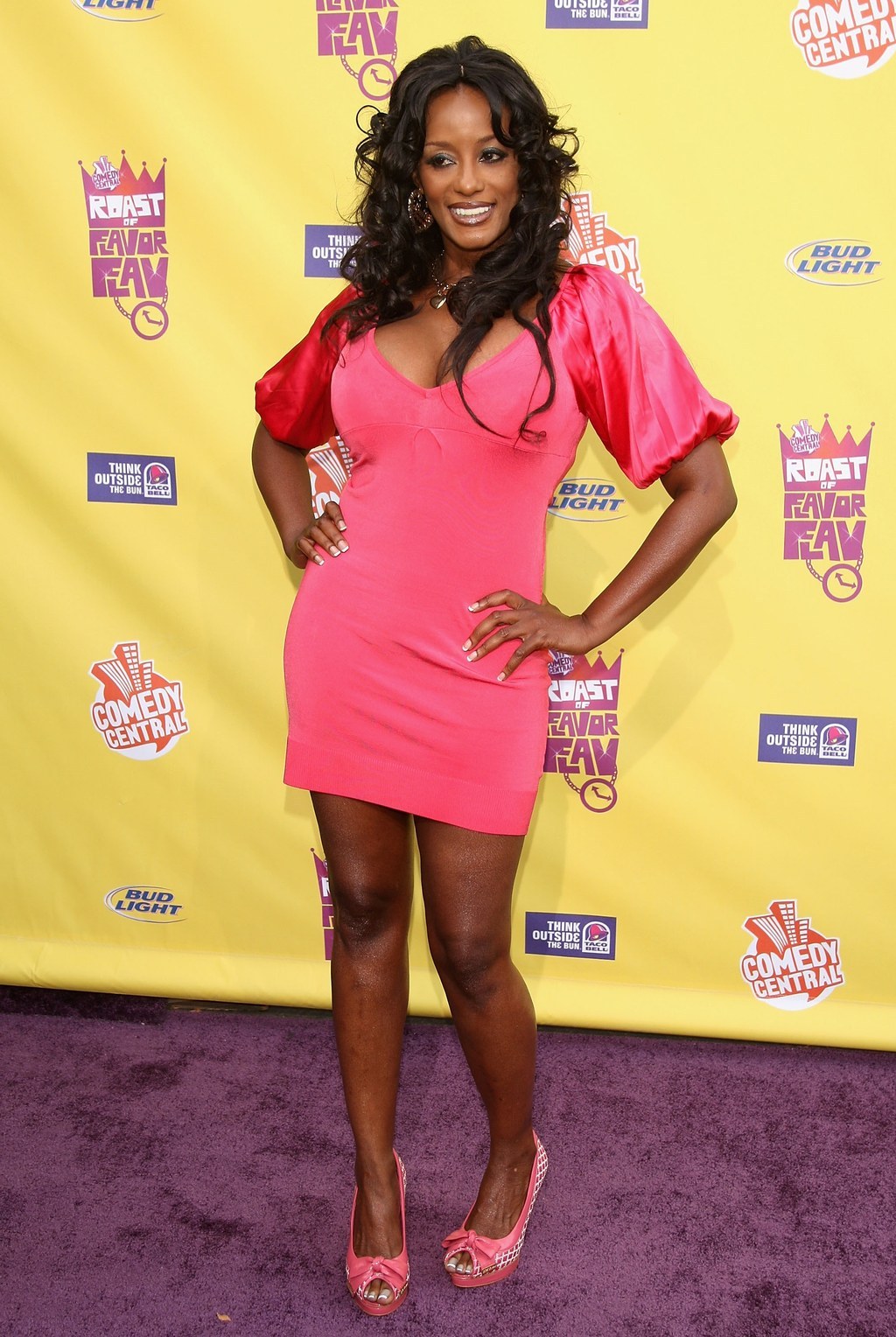 The woman who was kicked off Flavor of Love 2 before she even got a name.
But we really got to know Saaphyri in Flavor of Love Girls: Charm School where we all rooted for her to turn things around.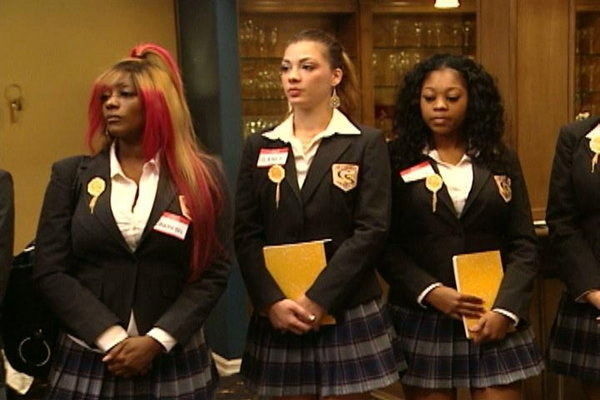 Yeah, you know what I'm talking about.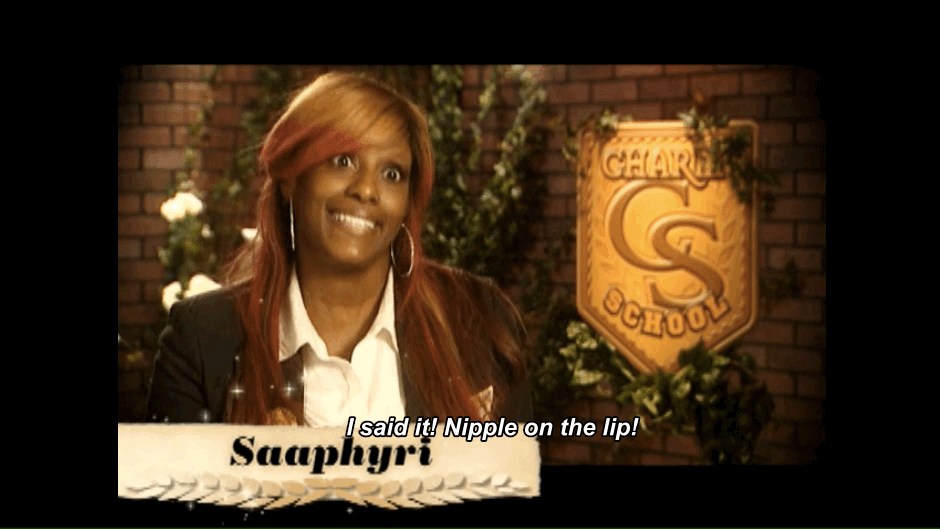 In the episode, the ladies are taught the rules of debate and formed two teams to compete in a challenge.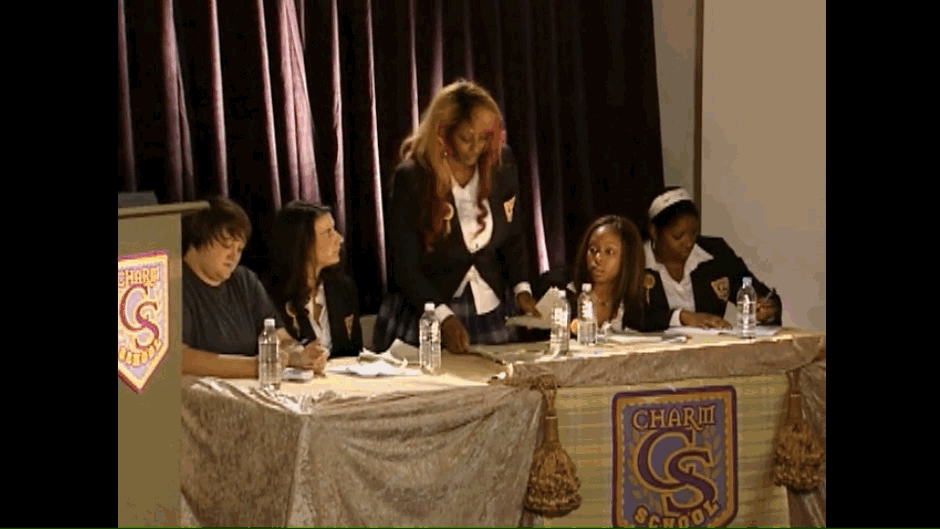 She began by directing her question at Brooke aka Pumkin.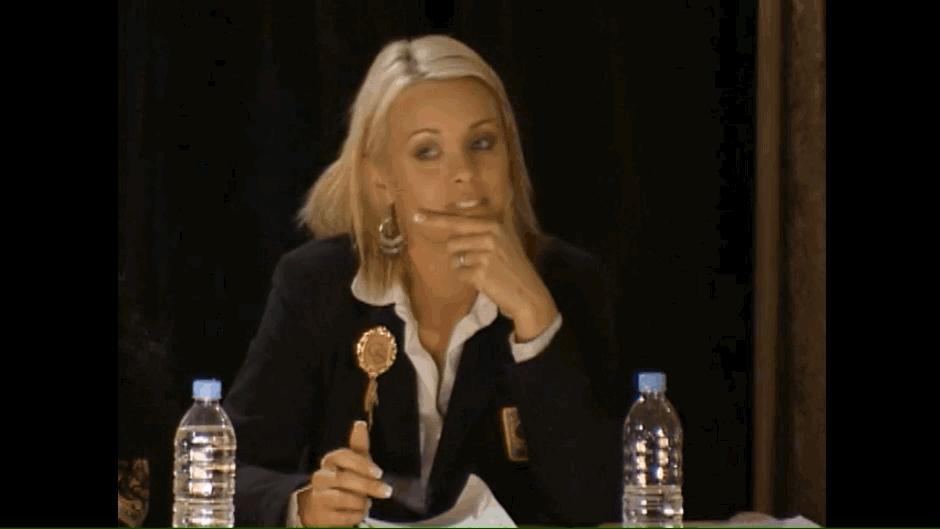 And then went in for the kill, giving the world one of the most memorable moments ever.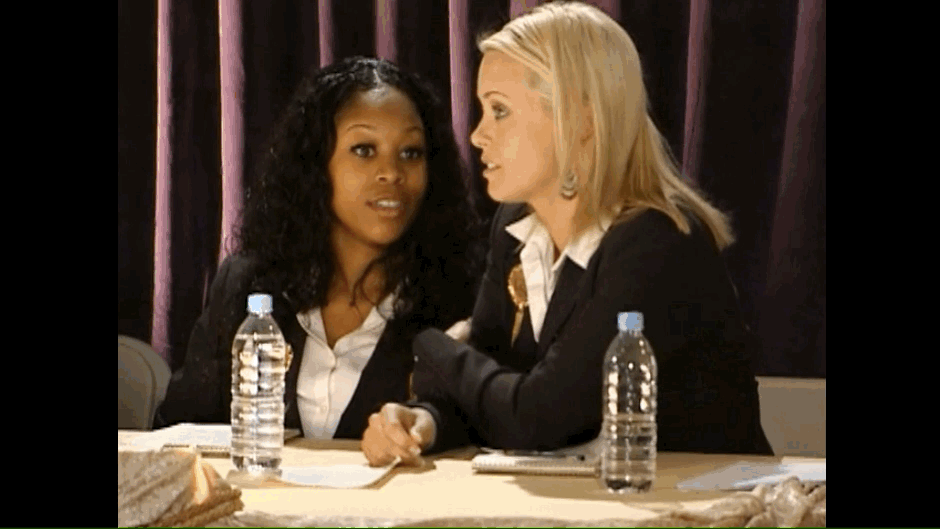 And, although her team did not win the debate, Saaphyri did go on to become the winner of Charm School.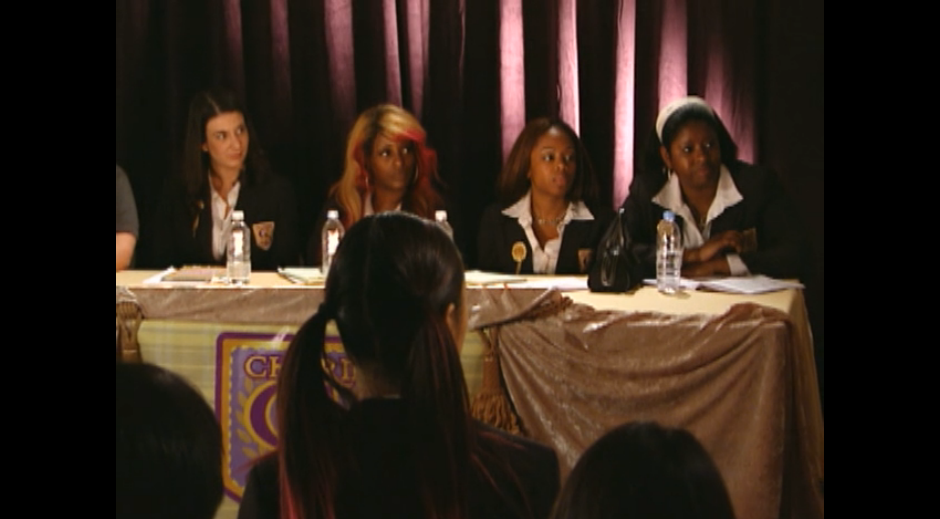 Saaphyri Windsor, the VH1 celeb we will never forget.