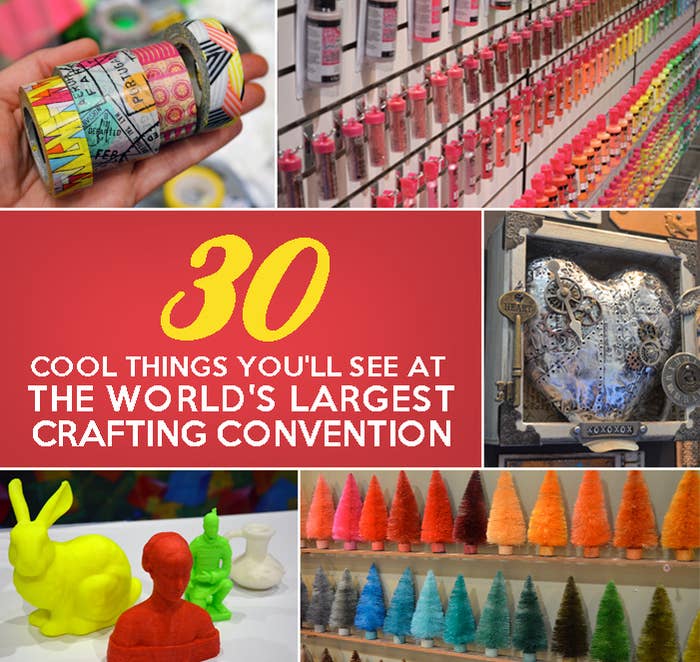 1.
There was lots of cool ephemera and displays showcasing the products. This one was pretty darn awesome!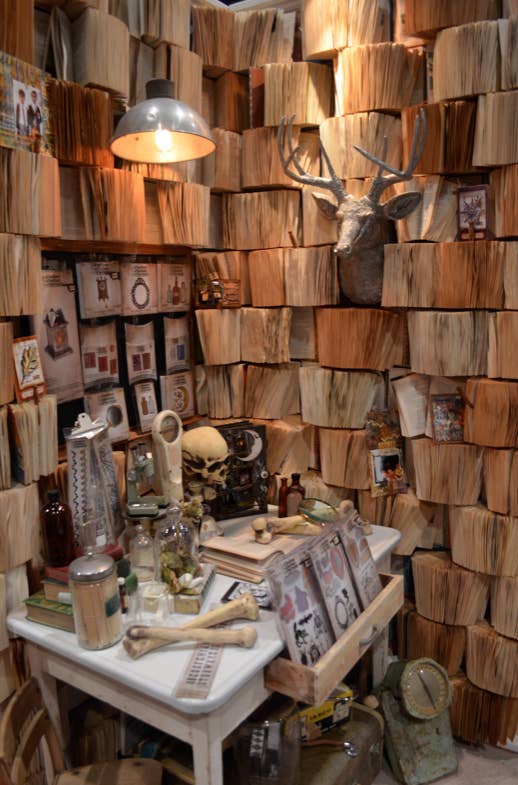 2.
Intricate paper and button art was everywhere!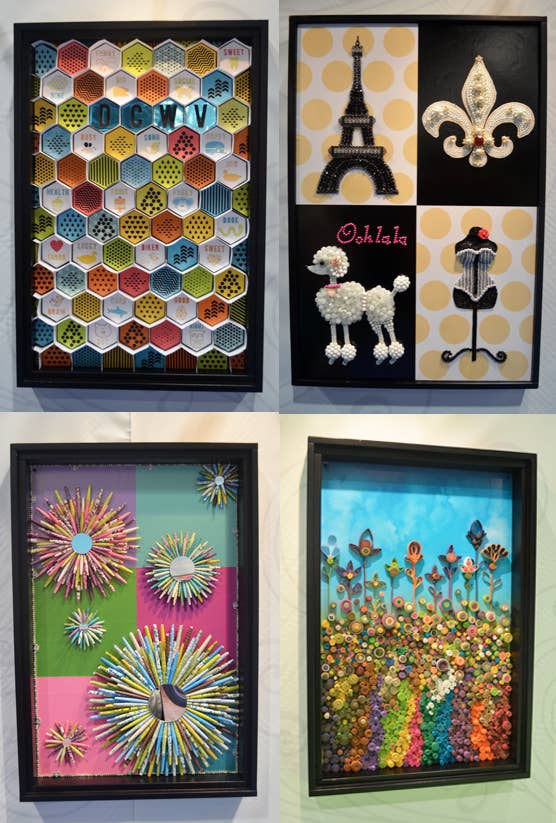 3.
There was a really rad tie-dye-covered rainbow wall!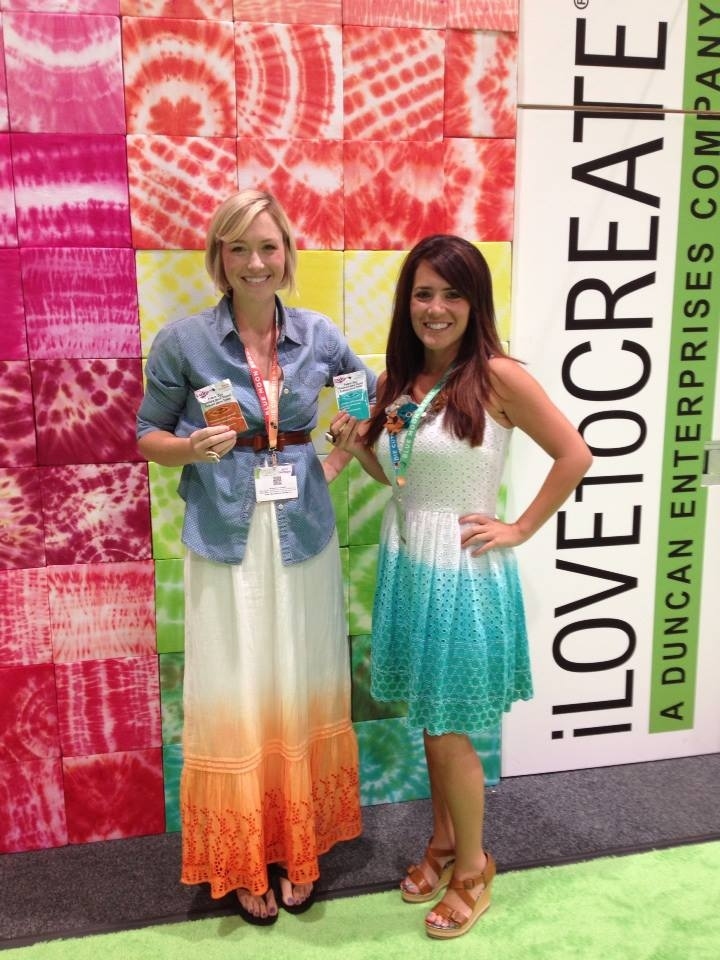 4.
DIY expert Erica Domesek of P.S.-I made this got in on the tie-dye fun!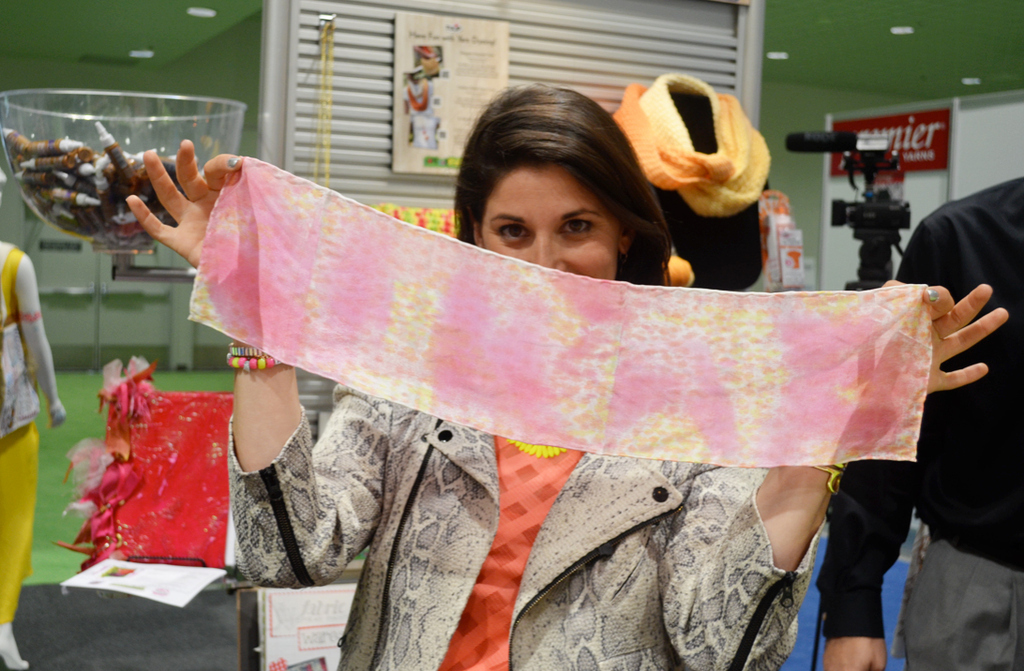 5.
Color pretty much took the convention by storm...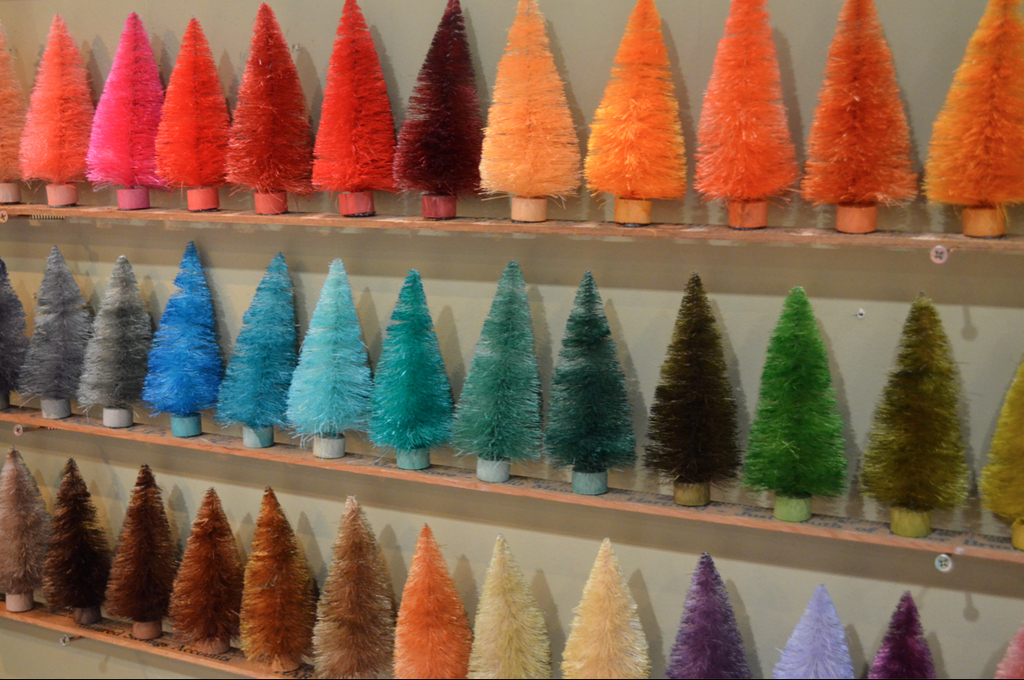 6.
...there were paints, glitters, and a rainbow of color everywhere you turned!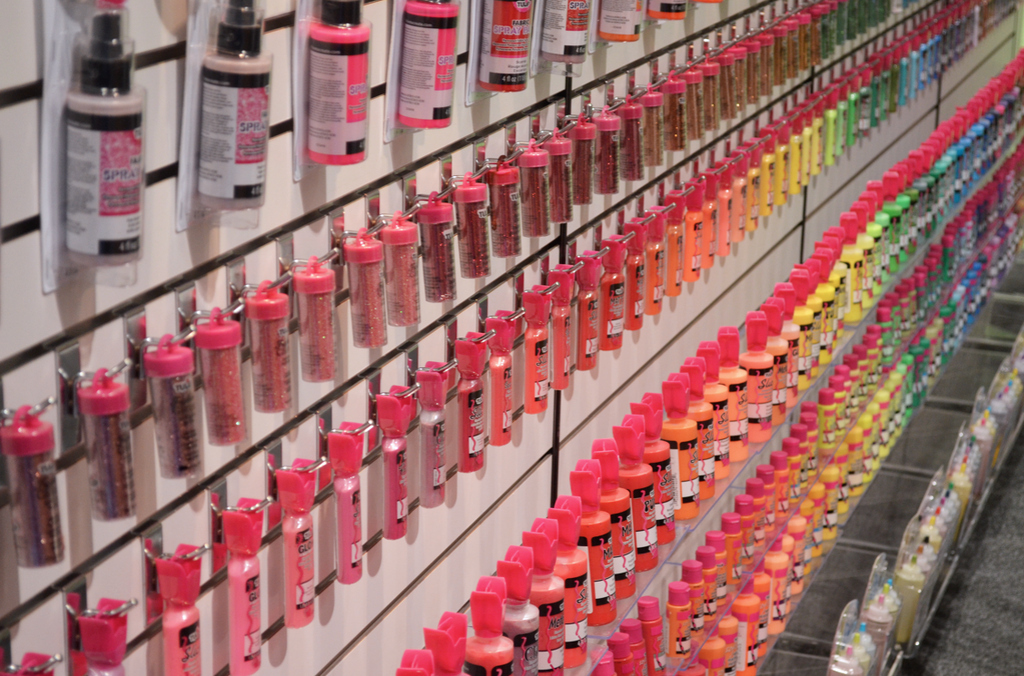 7.
There was also no shortage of bling at the show...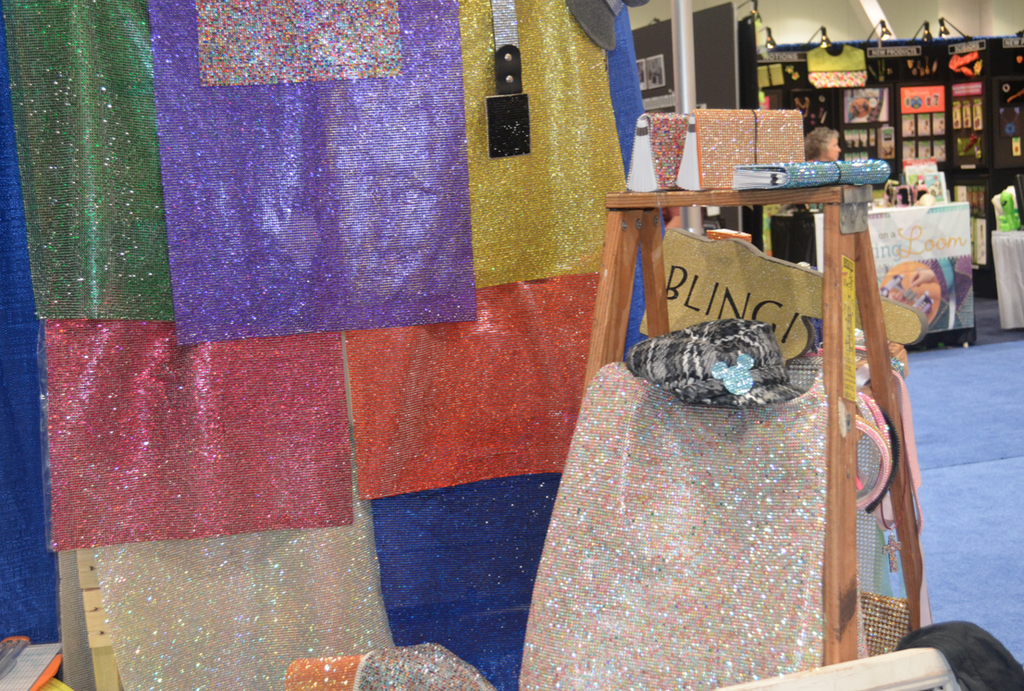 8.
As far as cool products go, there was this cutting machine that turned beer and wine bottles into drinking glasses.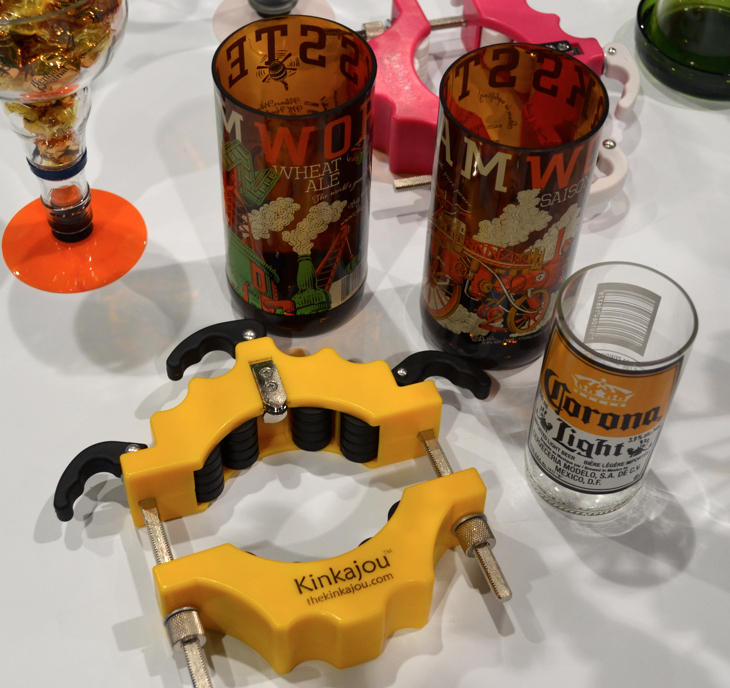 9.
This marbling paint felt a little magical!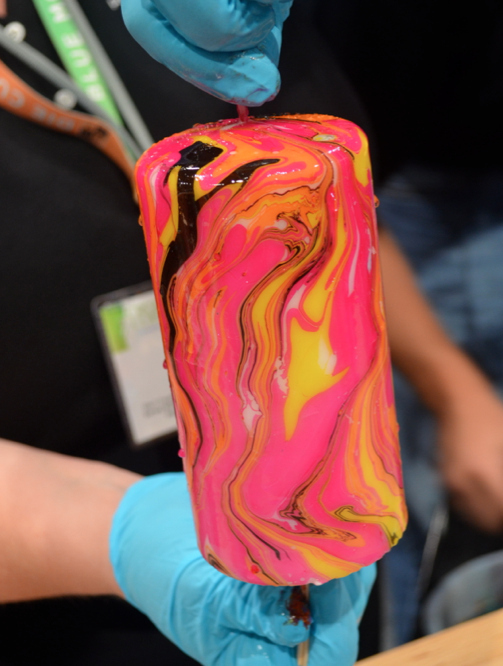 They even dipped a bike frame in it!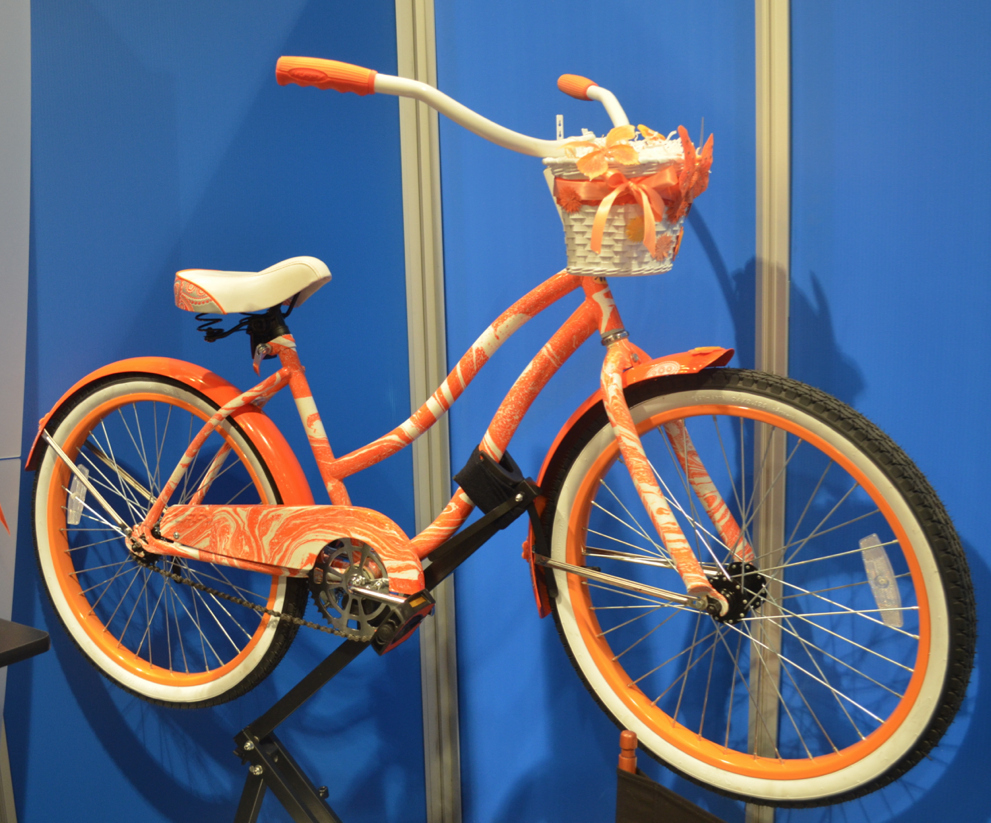 10.
This chalkboard paint for glass is a must-have product to try.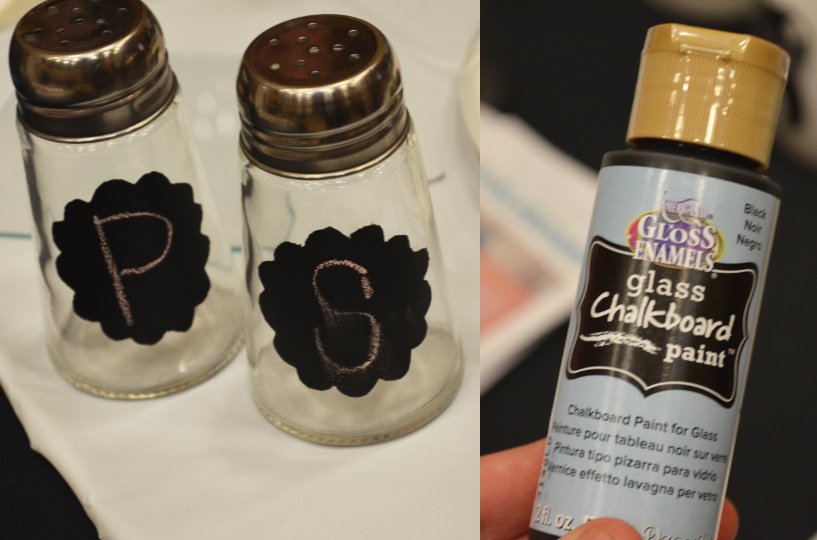 11.
So are these chalkboard-inspired papers with flowers & quotes.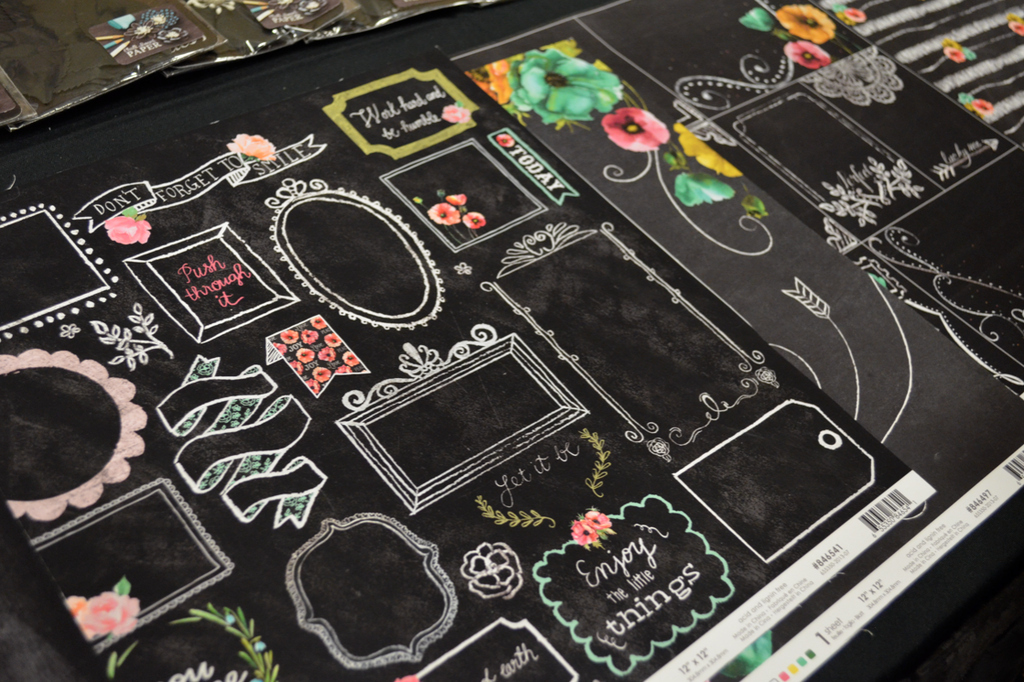 12.
This moose puzzle table was pretty eye-catching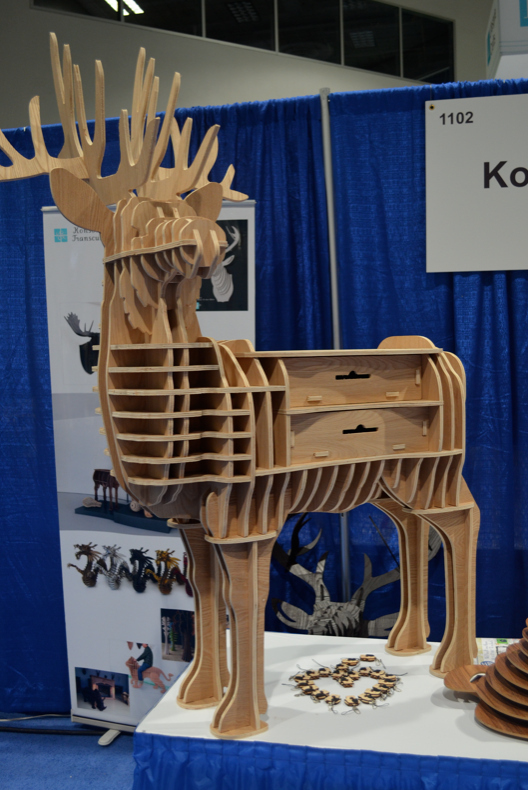 13.
This 3-D printer from CNC Laser had a lot of people stopping and staring...
It made awesome 3-D sculptures like this...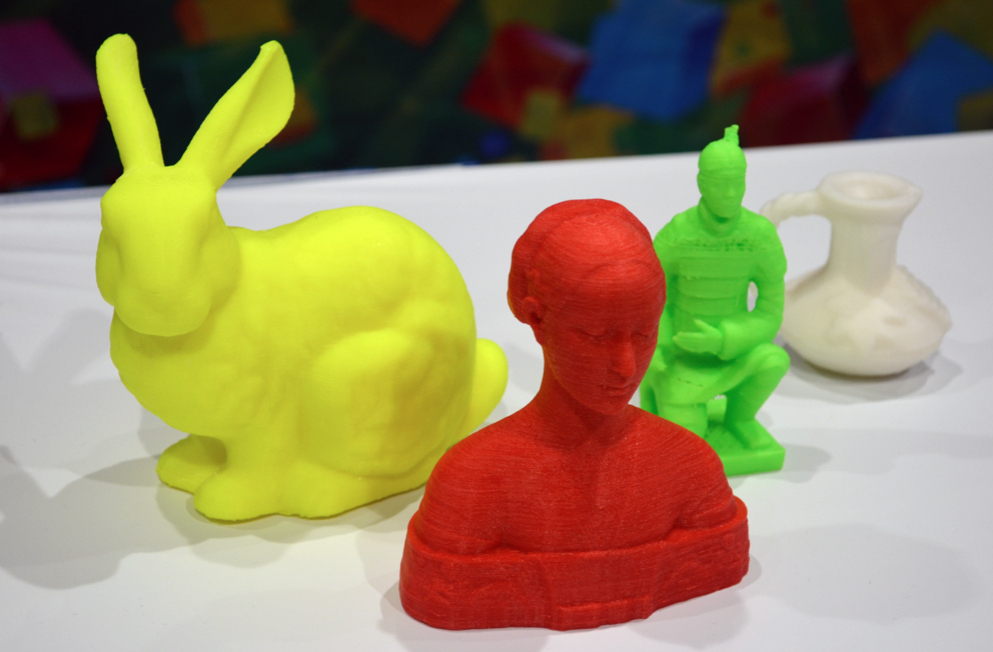 14.
If you are a washi tape fan, these new tapes in the Scotch booth were fabulous.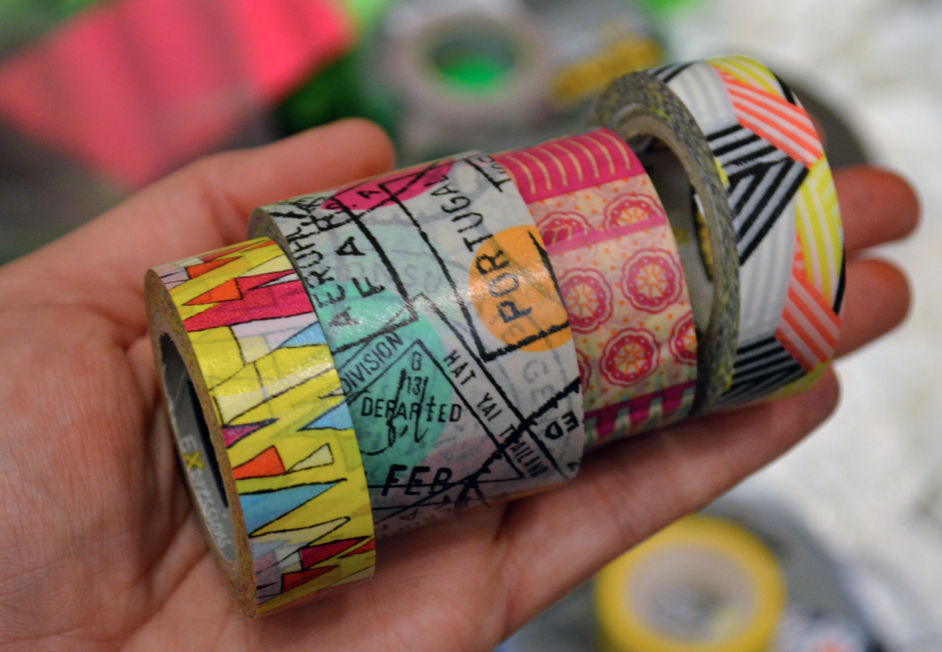 Queen & Company had some cool ones too!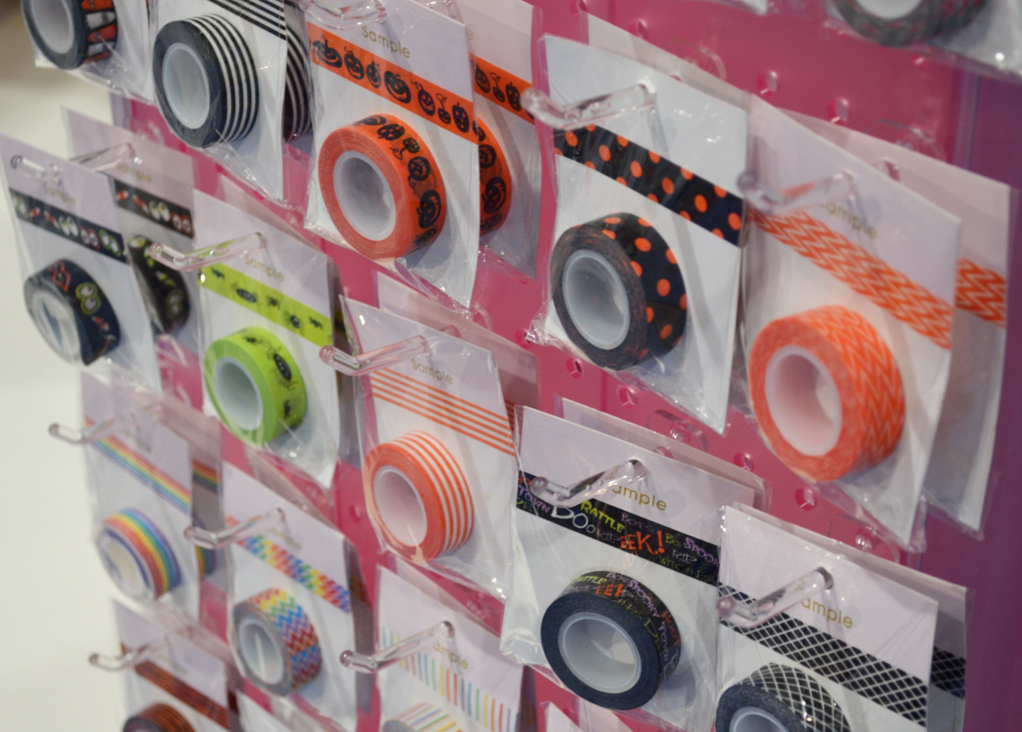 15.
Flowers were all over the convention floor like these from Bo Bunny!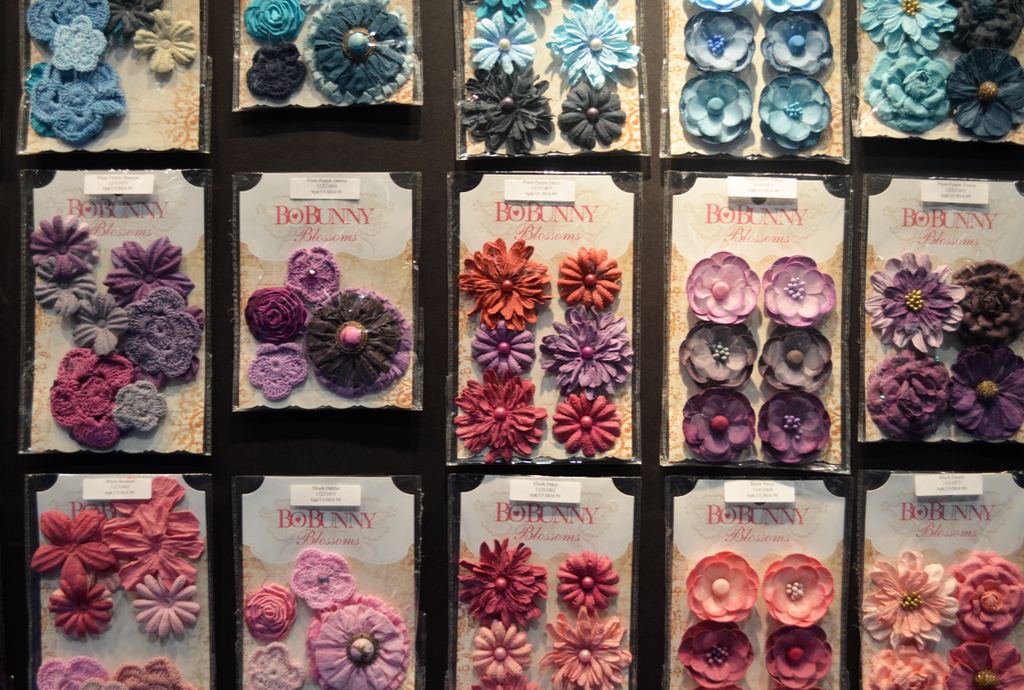 16.
And these rainbow burlap ones from Canvas Corp were fun too!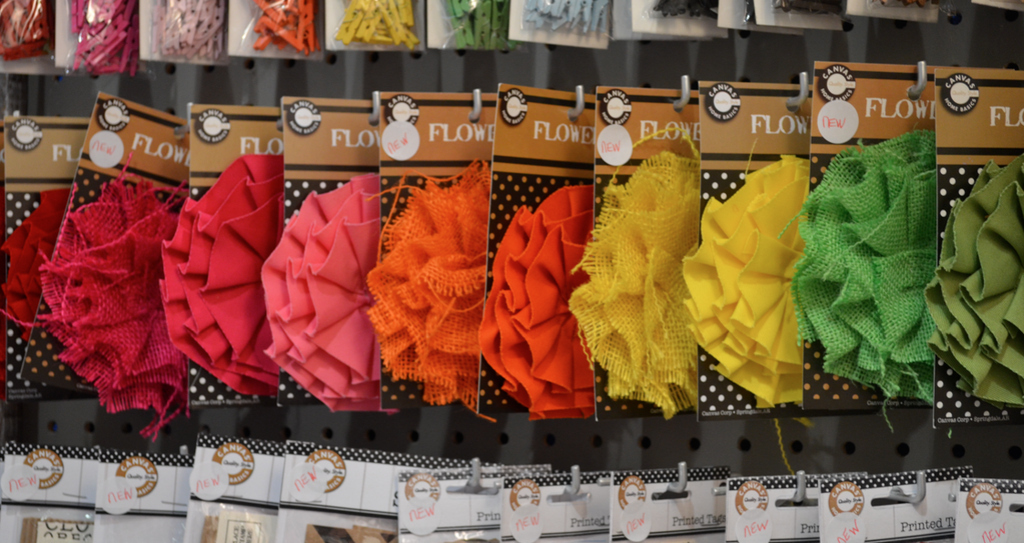 17.
This purse-shaped die-cutting machine called the SophistiCut was pretty rad and reasonably priced ($60 smackers).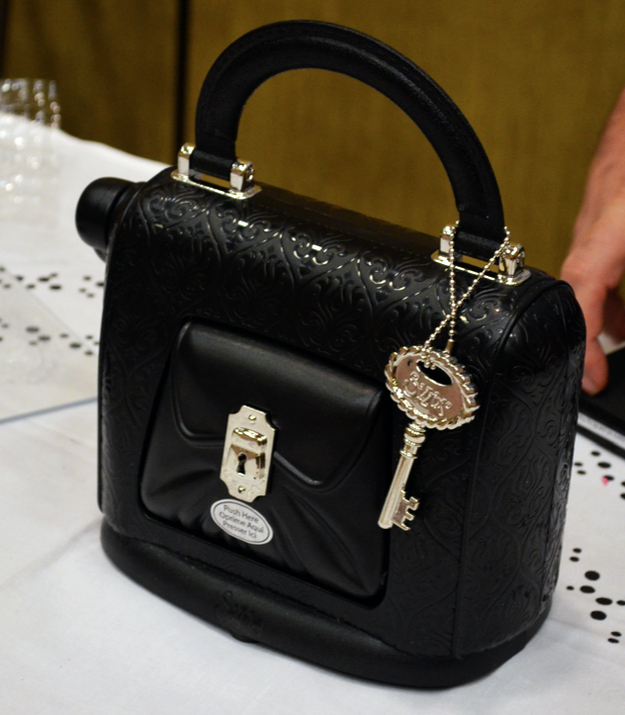 It could cut through aluminum...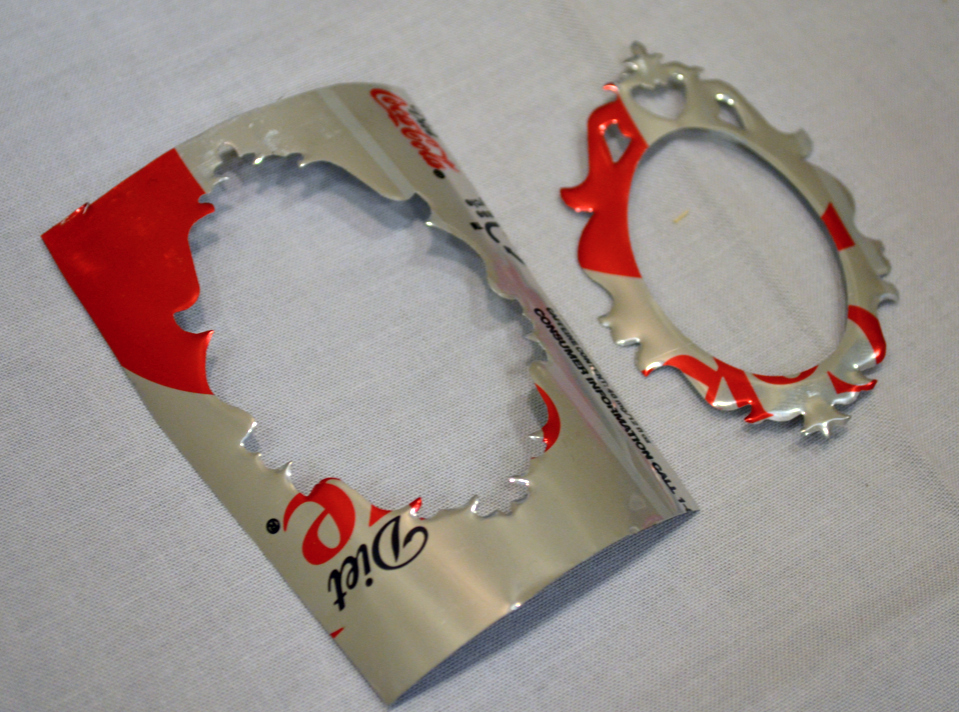 ...and thick felts for jewelry like this!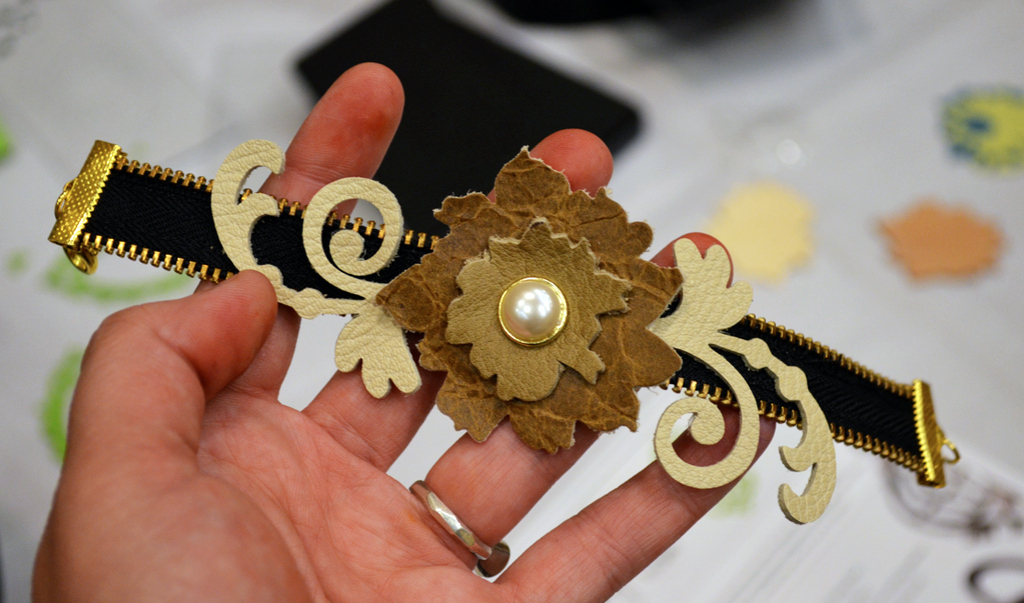 18.
Quote and word art was all the rage! It's not going anywhere anytime soon.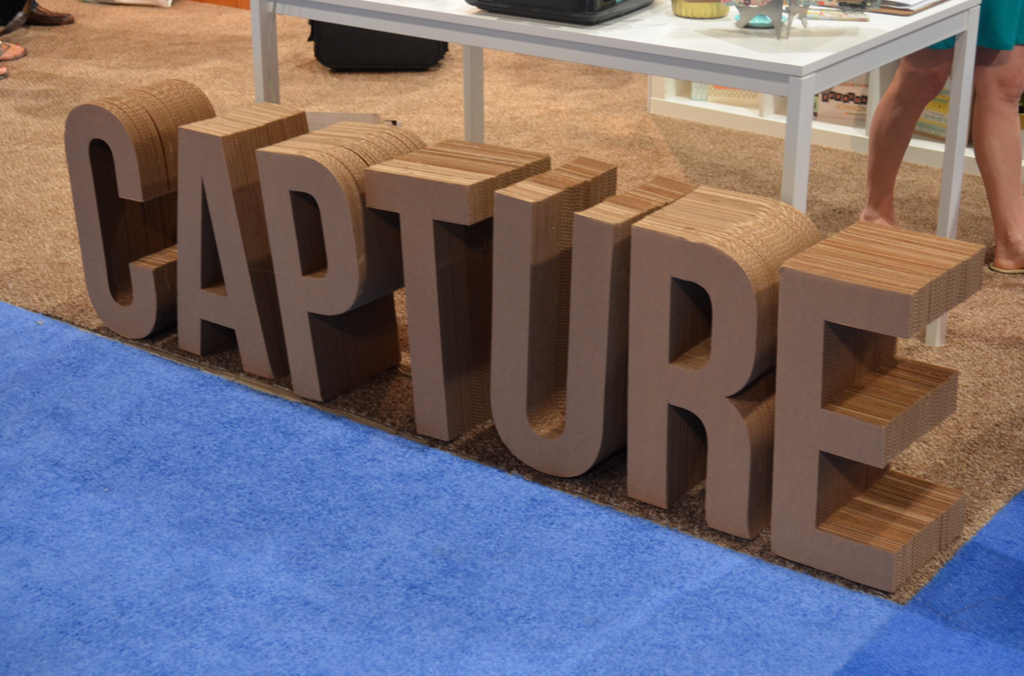 19.
These posters had a self-adhesive backing and smooth finish.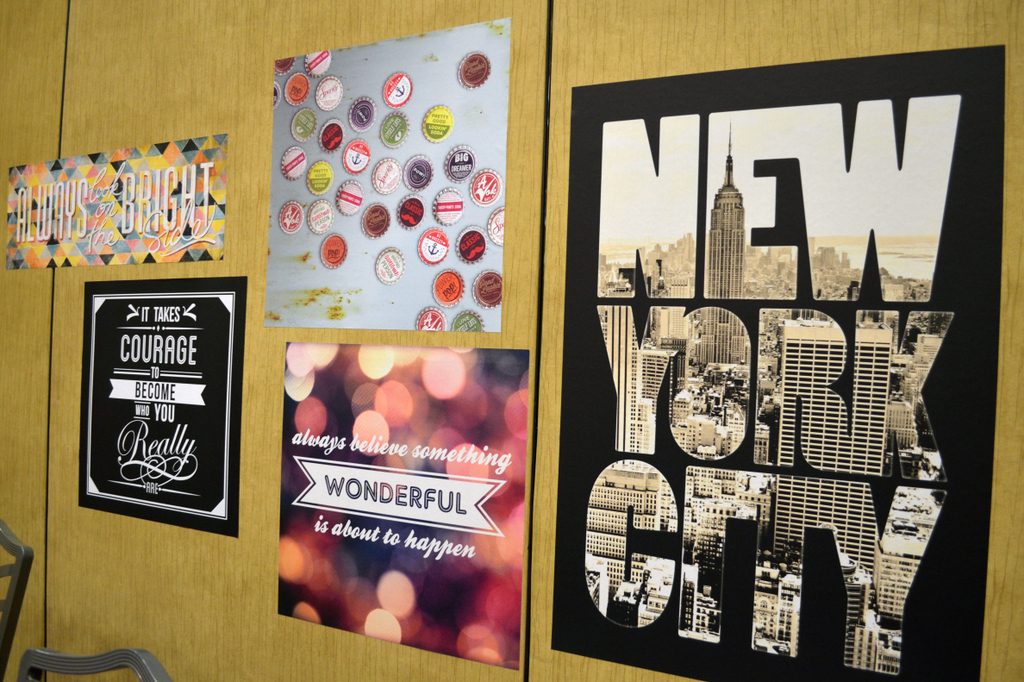 20.
There was even huge typography for the wall!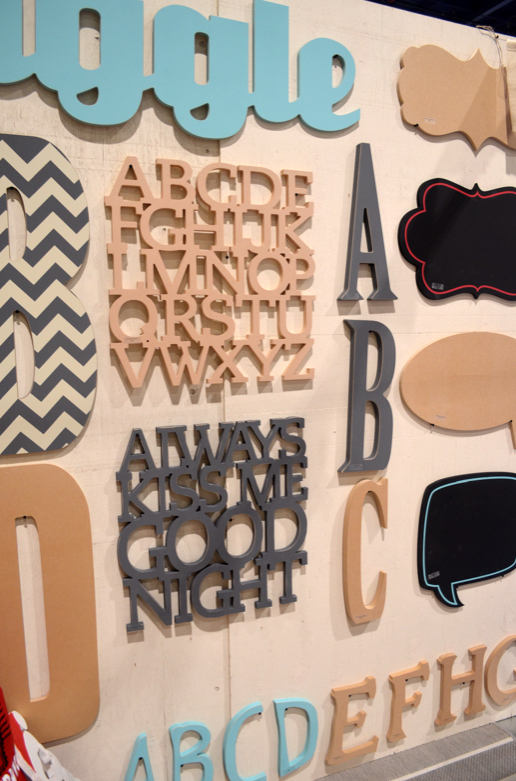 21.
These metal sheets can be used to create anything from candle wraps to hanging jewelry holders.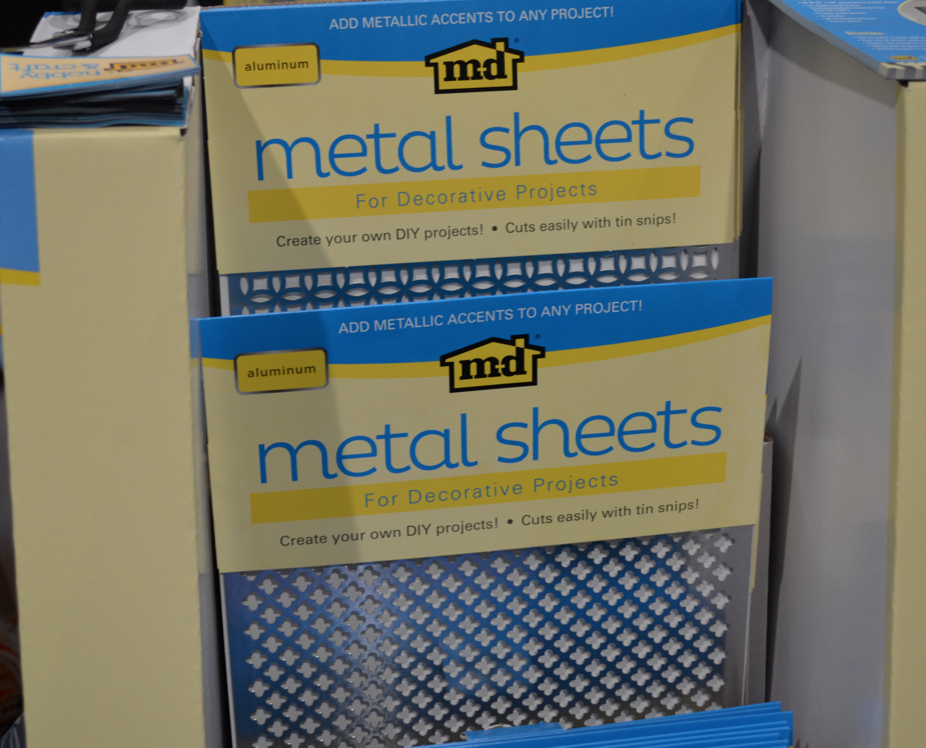 22.
Speaking of stencils, these stencils from Balzer Designs were off the hook!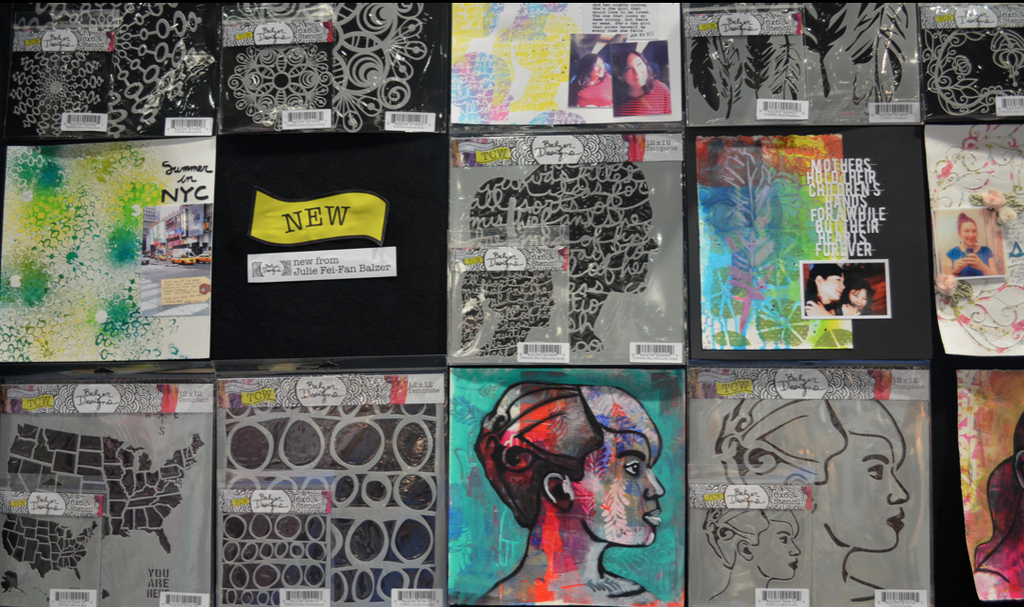 23.
There was a cool air brush system from Preval that used these stencils to create mixed media art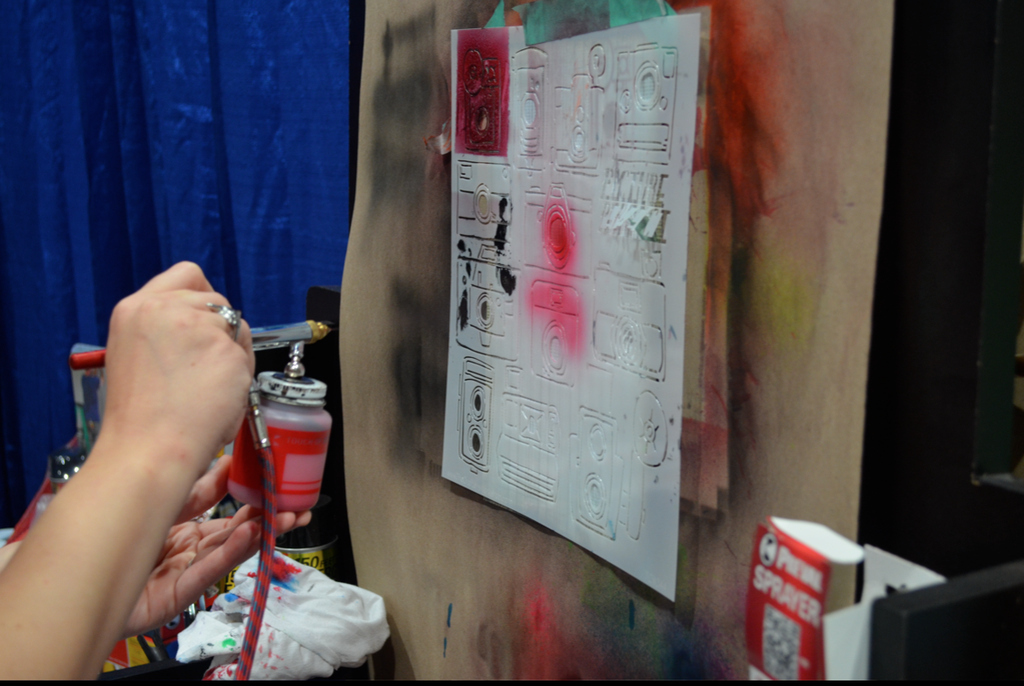 Here's a finished piece using the sprayers and stencils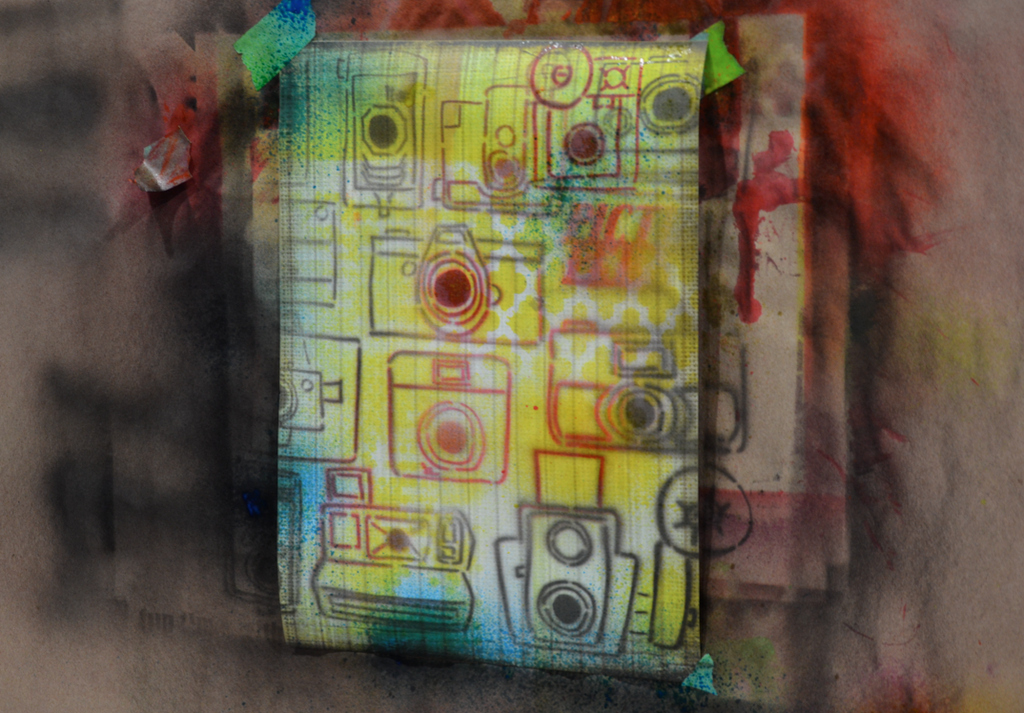 24.
Ever wonder how to make pinback buttons? They use machines like this from Tecra.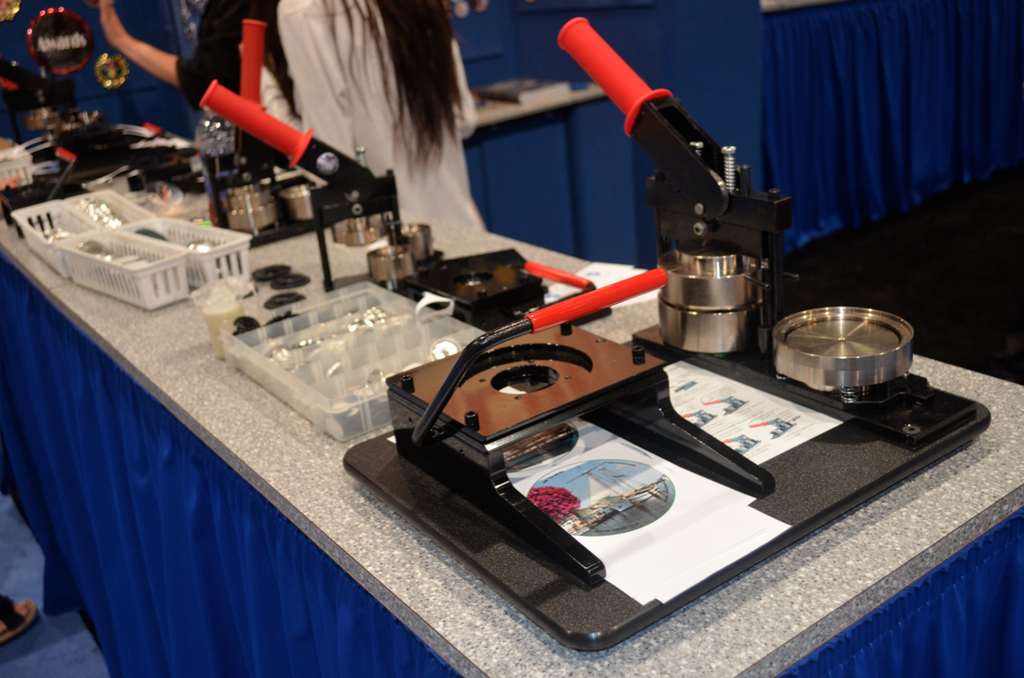 This clock was created using vintage fabrics and a giant Tecre button machine.
These cross-stitch letter buttons also were pretty nifty.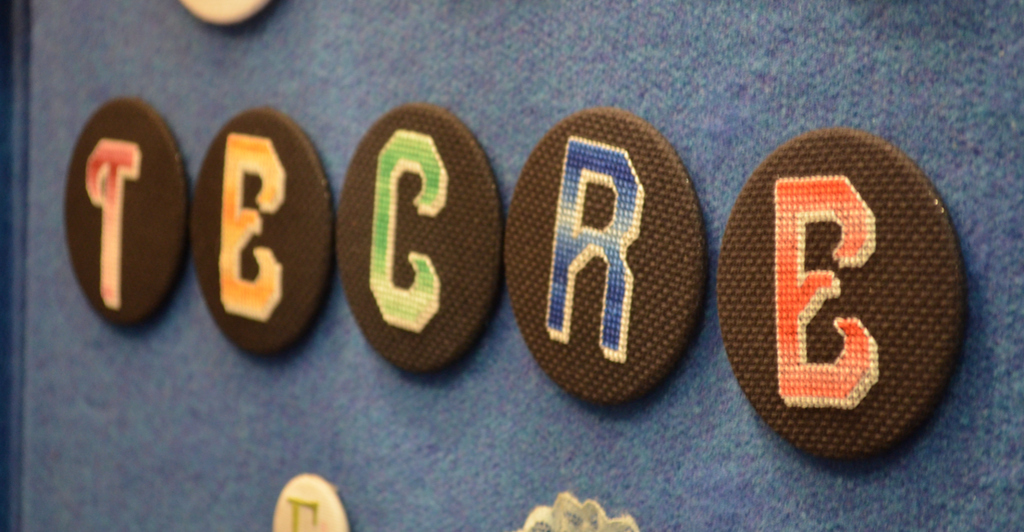 25.
All in all, the show is pretty much the craftiest place on earth!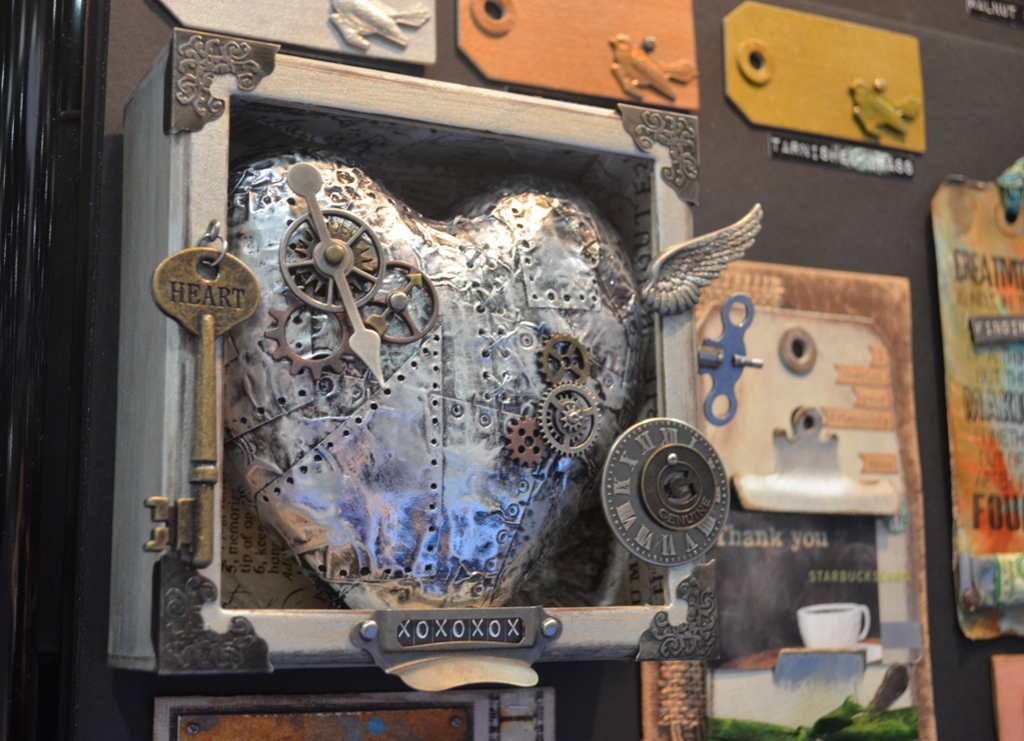 26.
If it can be decopauged...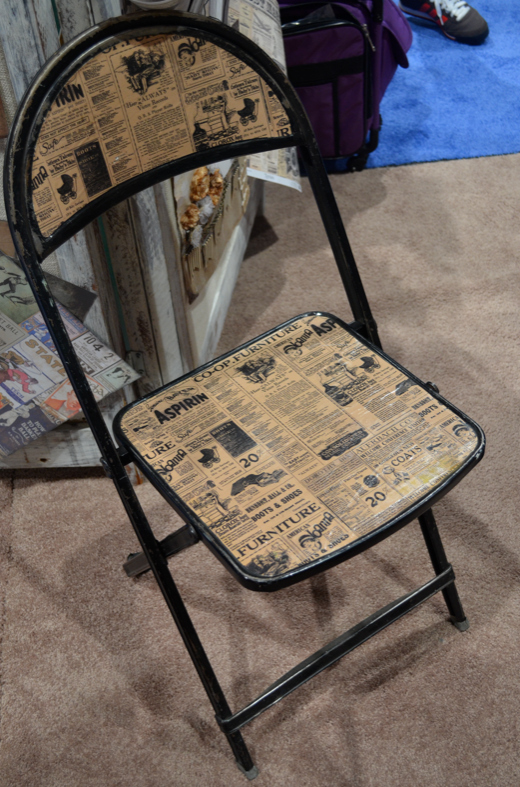 27.
...scrapbooked...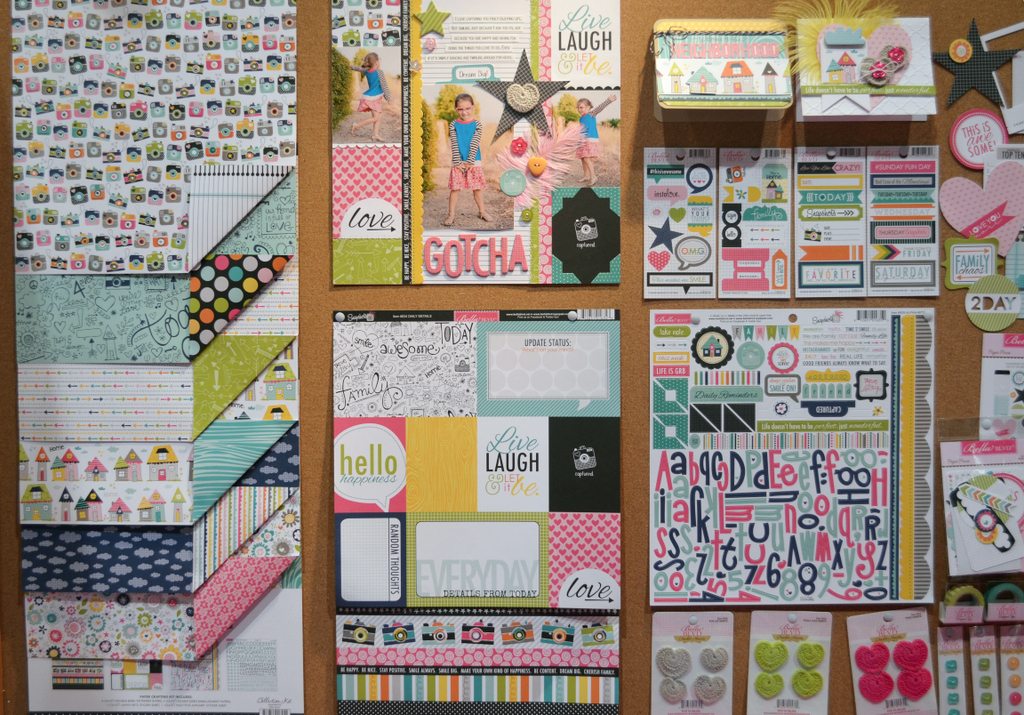 28.
...glittered...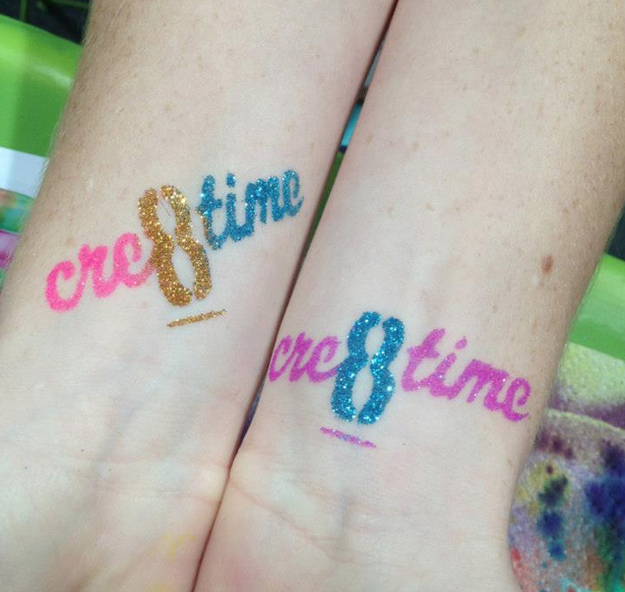 29.
...beaded...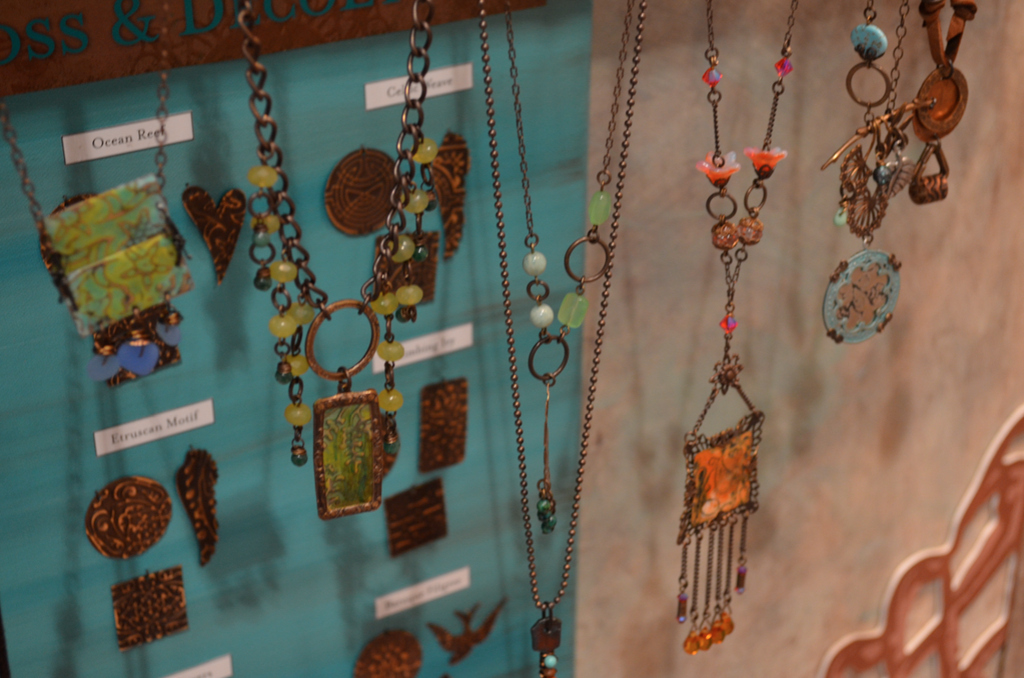 30.
...or be seen as crafty inspiration on Pinterest, you'll find it at this show!