1.
You've finally called it quits with your significant other. 2.
But everything brings back memories of them. 3.
Thankfully your friends let you mourn in peace.

They don't judge you for moping around and spending days in your pajamas.
4.
The worst is when you're alone. 5.
You contemplate getting in touch with your ex.
"I'll just text him. Can I text him? I just want to know how he's doing. I'm gonna text him."
6.
Eventually, your friends force you to go out with them.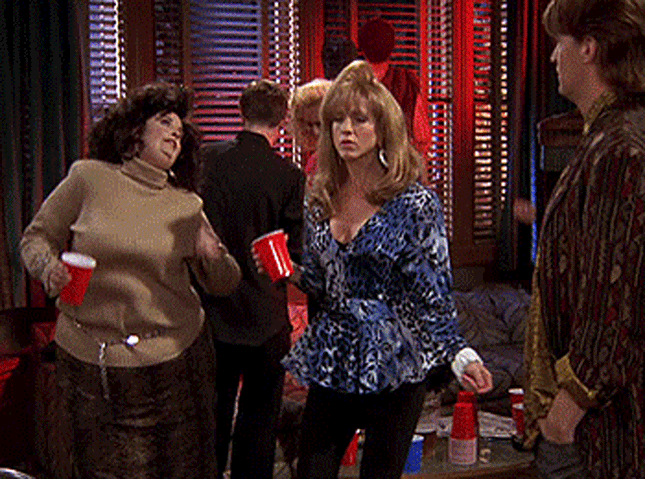 7.
You see that everyone around you has someone. 8.
So you retreat from society and spend all your nights alone. 9.
But then this realization hits you. 10.
So of course you get back out there and start prowlin'. 11.
Eventually, you get lucky and score a rebound. 12.
You realize hookups are nothing compared to relationships. 13.
You try dating other people, but it seems the universe just ain't having it. 14.
And when you finally land a date with someone decent, all you can think about is the ex. 15.
All you want to do is get over that person. 16.
But of course you act like everything is fine and dandy around your ex.
17.
At some point, you and the ex may attempt to reconcile.
18.
With time, lots of it spent with friends, things begin looking up. THANK GOD FOR ICE CREAM AND FRIENDS.
19.
That's when you realize you can be single AF and totally fine with it. 20.
Pretty soon, you start getting numbers at all the parties you attend. 21.
Not to mention free drinks.
22.
When you least expect it, you find someone who was better than your last.

23.
And that's when your faith in love is restored.