 1.
Jean Shrimpton 2.
Aretha Franklin If you've ever thought for a second about how to look beautiful, you've probably turned to Audrey Hepburn for inspiration. Although Hepburn's star first rose in the '50s, her most iconic role was as Holly Golightly in Breakfast At Tiffany's in 1961. The little black dress she wears at the beginning of the film defined LBDs forever, and Holly Golightly's ability to wear high fashion (without it wearing her!) set the bar impossibly high for the rest of time. Hepburn's style throughout her life could serve as a dictionary definition for grace. Born Tura Luna Pascual Yamaguchi, her father was Japanese and Filipino, her mother was Cheyenne and Scottish, and Satana was born in Japan. She moved to Los Angeles by the time she was 15, after having been teased mercilessly for her mixed racial heritage and her early adolescent developing figure. She became a very successful exotic dancer and was rumored to have begun a romantic relationship with Elvis Presley after he saw her perform. In 1965, cult film director Russ Meyer cast her in what turned out to be his biggest hit, Faster, Pussycat! Kill! Kill! Satana was personally responsible for crafting much of the look and personality of her character Varla, including her costume, makeup, usage of martial arts, and much of her dialogue. What she created in the process is the most bombastic and influential "bad girls" in cinematic history, a precursor to many of the B-movie stars and Quentin Tarantino's entire life. In other words, without Tura Santana, there would be a lot less hotness in the world. Lastly, THOSE EYEBROWS.
The English ingenue made her screen debut in 1965 at age 20. She became a star in both English and French cinema after playing Hana Wild in a popular episode of The Avengers, and also became an international style icon due to brazen minidresses and creative pattern situations, as seen above.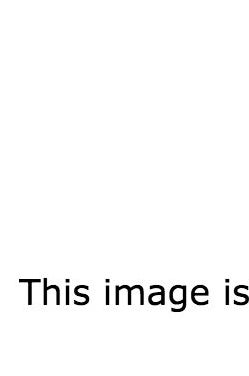 Connie Chan was a beloved teen idol of Hong Kong cinema who acted in more than 230 films of a variety of genres. She was so versatile that she sometimes played the male lead, even playing the romantic partner of her fellow teen actress Josephine Siao. Her androgynous acting abilities translated beautifully in her personal style, which was at times boyish and casual, and other times elegant and feminine.
Vitti was an Italian actress who was well known for her work with directors Michelangelo Antonioni and Mario Monicelli. Her style was classic and simple, never overpowering her cool beauty, but framing it with neat lines and hazy cigarette smoke. Once described as the "barefoot pop princess of the 1960s," Shaw was a wildly successful English pop singer whose easy, pretty style would have been perfect for Instagram — if only Instagram had been around.
The first African-American model to appear on the cover of British Vogue. In its April 1, 1966, issue, Time magazine described her as "a new heavenly body who, because of her striking singularity, promises to remain on high for many a season. Donyale Luna, as she calls herself, is unquestionably the hottest model in Europe at the moment. She is only 20, a Negro, hails from Detroit, and is not to be missed if one reads Harper's Bazaar, Paris Match, Britain's Queen, the British, French or American editions of Vogue."
10.
Faye Dunaway Ms. Quant gets double points because she wasn't just a style icon — she is also hugely responsible for creating many of the sweetest styles on this list. She pioneered the miniskirt and hot pants, and encouraged women to treat fashion as a fun game and dress to make themselves happy. About the miniskirt (thank you, thank you), she said, "It was the girls on the King's Road who invented the mini. I was making easy, youthful, simple clothes, in which you could move, in which you could run and jump and we would make them the length the customer wanted. I wore them very short and the customers would say, 'Shorter, shorter.'" Patti Boyd was the first wife of both Eric Clapton and George Harrison, and the inspiration for songs like "Something," "Layla," and "Wonderful Tonight." Her enchanting style, gap tooth, sweet dresses, and flippy hair style all no doubt contributed to her being the ultimate rock 'n' roll muse and one of the cutest gals to ever live.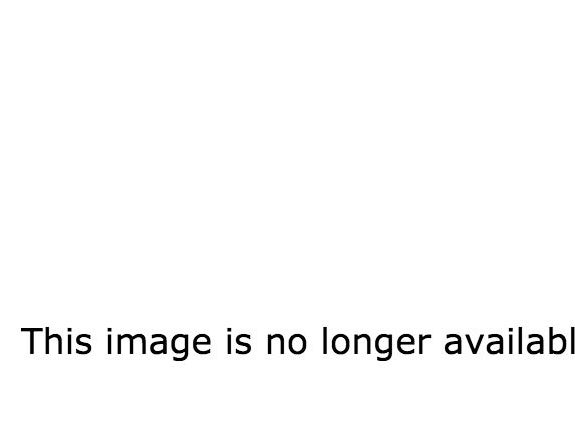 A splashy German model who was sought after in the '60s, Veruschka was an early adopter of the idea that if you're important enough, you only need one name (see: Beyoncé, Madonna). When Veruschka was only 5 years old, her father, a member of the German Resistance, was executed for allegedly attempting to assassinate Adolf Hitler. Maybe the experience imbued her with the IDGAF attitude that her pictures project. Today, at age 74, she still sometimes shows up on catwalks, as beautiful as ever and still more concerned with making an impact than she is with making you feel good.
14.
María Félix 15.
Cilla Black 16.
Elizabeth Taylor Aside from having major eye makeup game, Saira Banu was an accomplished Bollywood actress who made her debut when she was just 16 years old, and had a successful career throughout the '60s, '70s, and '80s. The German-born sex symbol was one of the most popular pinup girls in the '60s, posing for Playboy twice in 1964 and 1967. She also acted in dozens of movies, winning a Golden Globe as "Most Promising Newcomer Actress" for The Prize. Most importantly: DAT HAT. 19.
Lulu The first lady of our hearts managed to maintain her impeccable, influential style throughout her time in the White House and even as she lived through unimaginable tragedy. Her look managed to combine the grace and elegance of classic looks with a charming youthful sensibility that she maintained for her entire life. If only we could all be so perfect. This English film actress appeared in TV series and films throughout the '60s and '70s, and she also wore adorable dresses with matching colored shoes.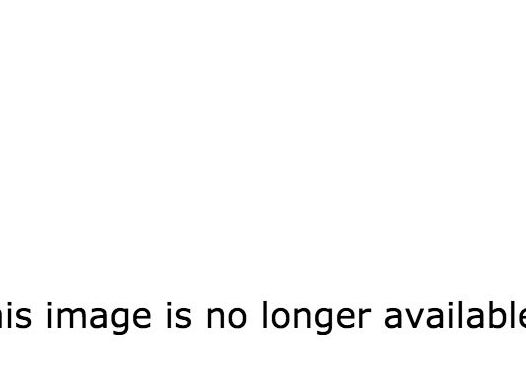 GIRL. Wood began acting when she was 4 years old, and when she was 8 she co-starred in Miracle On 34th Street. She received three Academy Award nominations before she was 25 years old, and by the time she appeared in West Side Story in 1961 she was a huge movie star and also the cutest lady ever. I can't even deal with that cutout beach dress, help.
23.
Peggy Moffitt 24.
Petula Clark Born in Tryon, N.C., in 1933, Nina Simone's life changed forever when she was denied a scholarship to the prestigious Curtis Institute of Music in Philadelphia, despite years of training as a concert pianist and well-received audition. Simone believed that racism was behind the rejection, and she turned to popular music, playing in small clubs and adding singing to her repertoire. Thank goodness for that. By the '60s, Simone was already a legend. Throughout it all she maintained a unique and effortless fashion sensibility that also combined elements, including her signature head wraps and unique jewelry. Born in England, Birkin auditioned for the French film Slogan in 1968 and won the role despite not being a French speaker. She co-starred with Serge Gainsbourg, and they released "Je t'aime... moi non plus" in 1969, which was subsequently banned on radio stations in Italy, Spain, and the U.K. for its sexual explicitness. I feel sexually explicit just looking at Jane Birkin, so it makes sense.
27.
Claudia Cardinale 28.
Mary Wells Swiss-born Ursula Andress was best known for her role as Bond girl Honey Rider in the very first James Bond film, Dr. No, where her white bikini made her a sex symbol and a star. She was quoted as saying, "This bikini made me into a success." In 1965, she posed for Playboy and when asked why, simply replied "Because I'm beautiful." True that.
30.
Diana Rigg 31.
Marianne Faithfull An international sex symbol for close to 50 years and still counting, Raquel Welch was basically the only thing you'd want to look at in any room she was in.
Born in France to a French mother and a Vietnamese father, Nguyen was discovered by Life magazine photographer Philippe Halsman and was featured on the cover of the 1958 issue. She became a stage actress that same year, playing Liat in Rogers and Hammerstein's South Pacific, and the lead role in The World of Suzie Wong opposite William Shatner. She was rumored to have had an affair with a young Marlon Brando, which, if you've seen young Marlon Brando, you can appreciate as valid evidence that Nuyen's game was peak.
34.
Grace Slick
Born in Cardiff, Wales, to a Nigerian father and an English mother, Bassey began her career when she was still a teen, recording the scandalous "Burn My Candle" in 1956, when she was 19. In the '60s, she became best known for recording the theme song to James Bond's Goldfinger. Her style was girlish and sweet, you can almost see the pink screaming out from the black and white. Unrelatedly, who puts stuffed clowns on their bed?!?! First gaining attention in 1969 after winning a Golden Glove for Goodbye, Columbus, Ali MacGraw later married Steve McQueen so obvi she won life. I'm honestly not totally sold on the white boots, but her middle part is definitely one of the best parts ever to part.
As if having one of the most beautiful voices ever heard and fronting the most successful vocal group in America to date wasn't enough, Diana Ross had to go and be a major style icon too. Her hair, her eyeliner, her everything is absolute perfection.
An Austrian-born actress who was famous in both Germany and France, Schneider worked with directors such as Otto Preminger and Orson Welles, and had a romance with the heartbreakingly beautiful French actor Alain Delon. Their romance ended in 1963 but they remained friends — and how could you not want to be friends with someone this straightforwardly cool?
The most popular female "blue-eyed soul" singers, and one of the greatest voices of all time, Dusty Springfield was born as Mary Isobel Catherine Bernadette O'Brien in London. Her first big hit was "I Only Want to Be with You" in 1963, and she went on to chart countless soulful, emotional pop hits including "I Just Don't Know What to Do with Myself," "You Don't Have to Say You Love Me," and "Son of a Preacher Man." Springfield was romantically involved with several different women, including fellow singer Norma Tanega throughout the late '60s. Although she didn't exactly "come out" as a lesbian, she did acknowledge her sexuality in interviews, saying to the Evening Standard: "Many other people say I'm bent, and I've heard it so many times that I've almost learned to accept it ... I know I'm perfectly as capable of being swayed by a girl as by a boy. More and more people feel that way and I don't see why I shouldn't." Springfield's attraction to women and her smoky, sultry voice just bolstered her sensual, soft, feminine image: all big fake eyelashes, silk tops, fitted dresses, and luxe blonde wigs.
40.
Mia Farrow Once described by Orson Welles as "the most exciting woman in the world," Eartha Kitt was born in South Carolina in 1927 and became a popular singer in the '40s and '50s, recording sassy and sexy hits such as "Let's Do It," Monotonous," "Je cherche un homme," and "Santa Baby." Kitt spoke four languages and sang in seven (!), earning her near-global fame and adoration. She also acted in a number of Orson Welles films, and then in the '60s acted in the television series Batman, replacing Julie Newmar to play Catwoman with her own special flair. Kitt always embraced her sexuality without giving up any power, and her style reflects both her purring sex appeal and her liberated attitude.
The French singer and actress is perhaps the best known singer of the "ye-ye" pop music movement in France, famous particularly for the hit singles "Tous les garçons et les filles," "Mon amie la rose," and "All Over the World" ("Dans le monde entier"). She's also famous for her girl-next-door-if-next-door-is-a-Paris-café-apartment style, equal parts innocence and mystery. No one has ever looked as good in a leather jacket as she does below, and Mick Jagger once described her as the "ideal woman." Accurate. 43.
Ronnie Bennett (later Ronnie Spector)
The lead singer of The Ronettes, famous for the greatest pop song of all time: "Be My Baby." Ronnie was born Veronica Yvette Bennett, born to an African-American and Cherokee mother and an Irish father in New York City. She unfortunately ended up marrying her abusive and controlling producer Phil Spector, but while her private life was terrifying, her public persona was flawless, sex-soaked, thick-eyelinered, big-haired perfection.
44.
Lena Horne An English singer and actress, best known in the '60s for her covers of Bob Dylan's "This Wheel's on Fire" and Donovan's "Season of the Witch," both as a guest lead singer for the psychedelic band Brian Auger and the Trinity. The former became the theme song to the popular '90s British sitcom Absolutely Fabulous, which is also a concise way to describe Driscoll's '60s style. That hair and those faux bottom lashes!
46.
Jacqueline Bisset Her first hit was "Don't Make Me Over," allegedly titled after a phrase she herself leveled at Burt Bacharach and Hal David in the production studio. It fits: Warwick remained true to her own saucy, individual style throughout her career as a singer and actress. Her most enduring hit was 1968's "I Say a Little Prayer," a booming, joyful tribute to love and life. She embodied that same infectious spirit everywhere she went.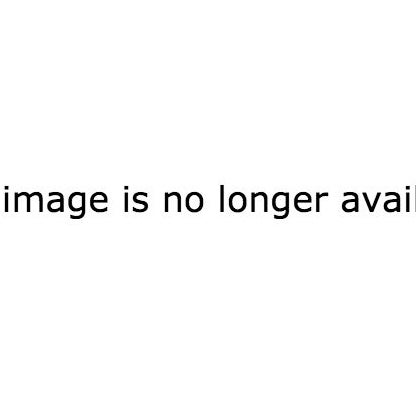 Italy's most famous actress of the '60s or ever, Loren became a movie star and bombshell in the late '50s and then flipped that success into acclaimed, understated movie roles by the late '60s. She was the first artist to win an Oscar for a foreign language performance, taking the award for her breathtaking performance as Cesira in Two Women. She was also known for being intelligent and witty, never letting her sexpot persona get in the way of a sharp insight or a funny quip. Her style is equally deep, layering bits of sensuality alongside an uncommon poise and maturity. She was, to many, the most peak picture of what a woman could be.
49.
Gina Lollobrigida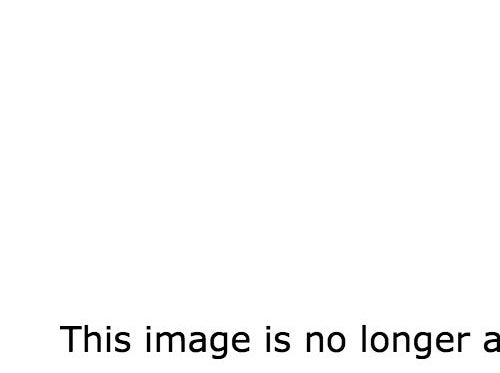 An extremely popular and successful "Bollywood" actress from 1959 and still to this day, Tagore is perhaps best known for 1967's An Evening In Paris, when she was the first Indian actress to appear on film in a bikini — she also posed in the swimsuit for Filmfare magazine in 1968, shocking Indian audiences. Additionally, as you can clearly see, no one since Tagore in the '60s has topped her absolutely insanely gorgeous and perfect eye makeup situation.
Born in Philadelphia in 1946, Marsha Hunt achieved fame when she played Dionne in the smash musical Hair, a role in which she only had two lines of a dialogue and yet made a huge impact with her presence and that HAIR (which was featured on the cover of the playbill). She had her own band, and in 1969 she met Marc Bolan of T. Rex and the two fell in love at first sight. She also alleges that she inspired the Rolling Stones song "Brown Sugar." All of this fuss over her makes complete sense if you take a moment to gaze into her eyes in any vintage photograph. Whew, girl.
52.
Candice Bergen One of the first actresses with an Asian background to be accepted and considered a sex symbol in the U.S., Kwan's first big break was in the film version of the popular show The World of Suzie Wong, which was a major sensation. Although Kwan was born in Hong Kong, she was actually Eurasian and the makeup artists on the film endeavored to make her look 'more Chinese' by slanting her eyes and heavily plucking her brows. IRL, Kwan was a revelation: joyful, gorgeous, and buoyantly assembled.
54.
Lola Falana Hammond was a '60s supermodel turned animal rights advocate, and her activism inspired Donovan to write Celia Of The Seals in dedication to her, and her breezy shift dress has inspired me to only wear loose, comfortable pretty things and stand on balconies.
56.
Diahann Carroll 57.
Honor Blackman An English actress who, as evidenced above, had the most perfect hair shape that a mom has ever had.
A world-famous French bombshell and actress who was the subject of a 1959 Simone de Beauvoir essay declaring her a "locomotive of women's history" and the most liberated woman of post-war France. Bardot's style was unabashedly sexy, but not because of skimpiness (although that was sometimes the case too) — it was the proto-YOLO confidence that she expressed every time she stepped outside.
Teenage supermodel Lesley Lawson (née Hornby), better known as "Twiggy," was declared "The Face of '66" after agreeing to get her hair cropped short by celebrity hairdresser Leonard. Her signature look was both boyish and whimsically feminine — a stick-thin figure, the haircut, exaggeratedly long fake eyelashes, and adorable boxy short dresses. It's easy to see what an influence her look has had on fashion ever since, even though Twiggy retired from modeling just a few years into her career, saying, "You can't be a clothes hanger for your entire life." CORRECTION: Ali McGraw won a Golden Globe award for Goodbye, Columbus. A previous version of this story was so distracted by her hair that it misstated the name of the award. (11/30/13)