While New Yorkers are complaining about how it just reached 90 degrees, Texas has been like this for weeks already... There's a reason why this looks like a fire. Texas knows a lot about summer because it lasts for approximately 10.5 months of the year. SO MAN UP, WORLD. 1.
Learn to make the best of the best season there is! 3.
What you do need: WATER. For toobin'.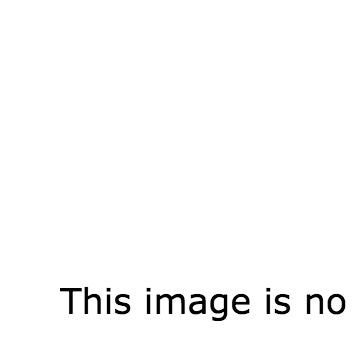 Kayakin'. Sittin'. Boat tours. Hangin' with the pups. And, of course, jumping into the spillway. 4.
You will also need to spend 5-6 days a week at an outdoor pool. 5.
Or at any number of beautiful and freezing cold swimming holes 6.
If none of those options is available, a regular ol' pool works -- someone you know has one, or you can always jump over the fence to the community pool after curfew. 7.
Cut a noodle into four pieces to float a makeshift cooler wherever you may need it. 8.
Still hurting for a pool? A kiddie pool will do ya' just fine. And it will prove useful whether you're swimming in it or not. 9.
A Slip N Slide is another thing that every perfect summer needs. 10.
But even just a sprinkler will do. 11.
You'll also need water for these bad boys. 12.
What's that? You want to actually DRINK the water? Allow me to recommend TOPO CHICO, aka mineral water from heaven. Or if you're looking for something with more flavor, there's always mexican sodas in glass bottles... Or Texas tea -- don't neglect the sugar! 13.
Once it's after noon, it's time to start adding America's best vodka to that tea. Or Deep Eddy distillery can do that for ya'. 14.
There's also margaritas...
(notice that "breakfast tacos" arrow in the bottom right corner? That's a hint, rest of the world), Mexican Martinis (limit of two per person), Or the magical michelada! 15.
Oh, and there's always THIS. L-R: Saint Arnold's, Live Oak, Jester King.
Or if you don't want to splurge, there's ol' reliable... Which doubles as endless entertainment. 16.
Obviously, those beers will need a koozy to keep 'em cold. 17.
Ice is also useful. Just be sure your source has a good rating from the health department! 18.
For further sustenance, look no further than Blue Bell ice cream. Even better alongside a fried Miss Baird's hand-pie. 19.
You'll need some fresh stuff too. Peaches!
Watermelon (did I already mention that everything's bigger in Texas?)!
And all hail the glorious TEXAS RUBY RED GRAPEFRUIT! Which is so perfect that Shiner puts it in beer for the summer! And Deep Eddy puts it in their vodka! 20.
Keep your fruit in the fridge during the summer months or it will get all mushy and gross. 21.
Still hungry? BRISKET IS THE ANSWER. Just tune it out when other states claim their barbecue is better. 22.
Since everything around you is melting, your cheese should be served melted as well -- with salsa and guacamole and tortilla chips, obvs. Outdoor seating and big fans are non-optional. 23.
Remarkably, some kinds of heat actually make the season MORE bearable. 24.
On the weekends in early summer, have a crawfish boil! As you can see, this just involves throwing a bunch of the most delicious seasonal food on the planet together and eating it outside with your friends. 25.
To be honest, approximately 50% of the best summer ever will involve eating. 26.
Need a break from the sunshine? That's what movie theaters are for. And in Texas, you eat your dinner and drink your beer AT the movie, not beforehand. 27.
Still, despite the heat – for the BEST SUMMER EVER, you'll want to spend most of your time outside playing games with your friends. Like washers! Beer pong! 28.
Joining a coed softball league will improve your summer by 1500 runs. 29.
Once the sun sets, a little two-stepping at a street dance is just the ticket. 30.
Or a late night bike ride, where the wind whipping through your hair will feel almost like an actual breeze. 31.
When you have a day off, visit a theme park. Bigger = better.

A water park is even more fun.

The #1 waterpark in the country, Schlitterbahn.
32.
If you have expensive sunglasses, you're doing it wrong. During a proper summer, you'll lose your sunglasses at least 4-5 times. 33.
Very important: NEVER EVER WEAR PANTS. 34.
Going without air-conditioning isn't really an option for Texans. But avoiding the heat indoors isn't the real answer to having a great summer. 35.
You must to embrace it. And if you do, this will be the BEST... SUMMER EVER!