In what is supposed to be a historic triumph, Joe Biden finally won the 2020 presidential election and will be the next president of the United States. Meanwhile, Kamala Harris will serve as the first woman vice president of the country.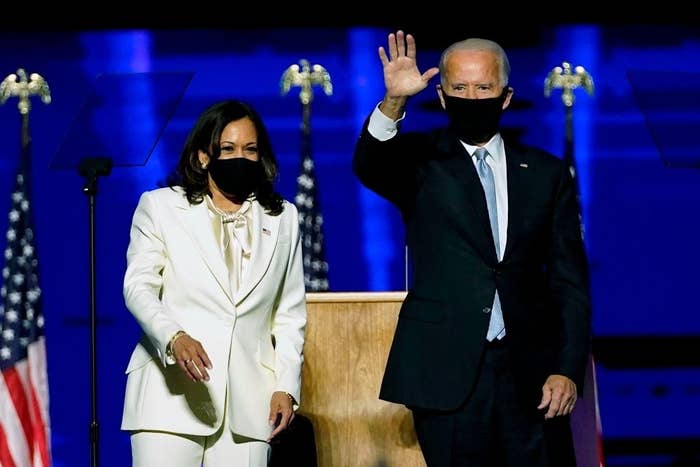 1.
In fact, Harris will be the first Black woman vice president, and the first person of Indian-origin to hold the office. Her mother, Shyamala Gopalan Harris, was born in Chennai and came to the United States at the age of 19.
2.
3.
4.
South Asians, therefore, had a lot of reasons to celebrate. Harris' victory was a portentous success for women of colour and also a brilliant representation of hope.
5.
6.
7.
Diwali truly came early for Indians.
8.
Desis also had hilarious reactions to Harris' historical win — right from claiming her as one of their own to wondering about the current state of Indian family WhatsApp groups.
9.
10.
11.
12.
13.
14.
15.
16.
17.
🎉 🎉 🎉 🎉 Desis right now 🎉 🎉 🎉 🎉