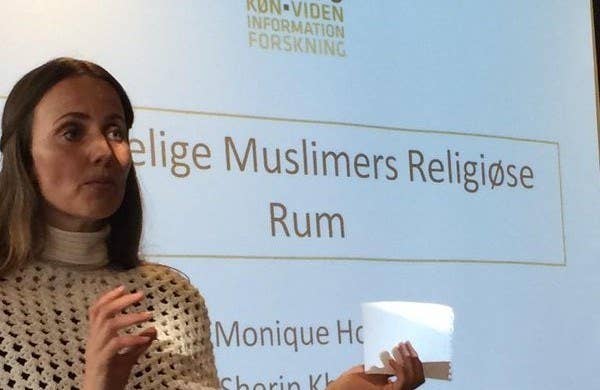 Denmark's first women-only mosque is right now opening in Copenhagen.The lady behind the venture, Sherin Khankan, calls this 'a feminist project'. The Mariam Mosque, as it is called, is being driven by and for ladies.
Sherin Khankan told that numerous ladies and youngsters don't go to mosque since it's a male-dominated place where the man is the speaker, drives petition to God, is in center and rules.
"This is the reason why we created mosque on women's terms" - Sherin Khankan
There are several people who think there is no requirement for a Womens' mosque.
Imam Waseem Hussein, executive of the Danish Islamic Center explains that they can do what they like to do, however their religious reference is completely wrong. Why there is a particular need only for ladies? Should all men also make mosques just for men? That would bring about an objection inside of the Danish population.