We Tried Superbowl Foods In Minneapolis And Our Tastebuds Died And Went To Heaven
Super Bowl food porn.
by
,
It's that wonderful time of year (again) where we get to unapologetically stuff our faces in the name of football because...Super Bowl! Yep, the big game airs Sunday on NBC.
Watch as Andrew and Steven go straight to where all the Super Bowl action is in Minneapolis, Minnesota for a very special edition of "Worth It."
The plan was simple: Hit up three of the best local joints, and try out some dishes and appetizers that would be perfect for any Super Bowl festivity to see which one was more "worth it" for its price.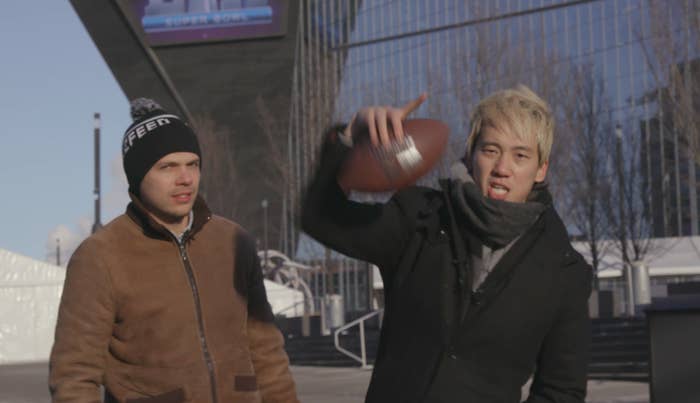 First, the pair hit up a Mexican bistro called "Pajarito."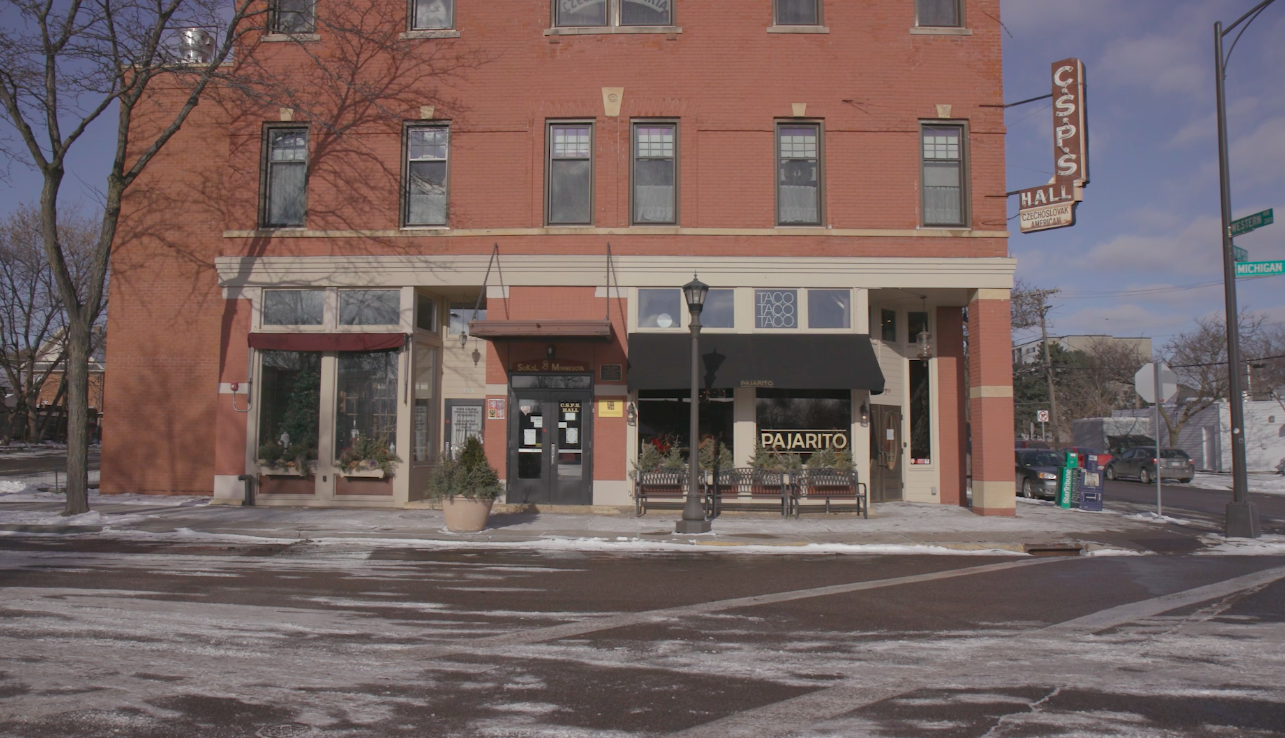 On the menu was a hot cheese dip, more commonly known as "queso fundido," topped with green chorizo, with some freshly-made tortillas.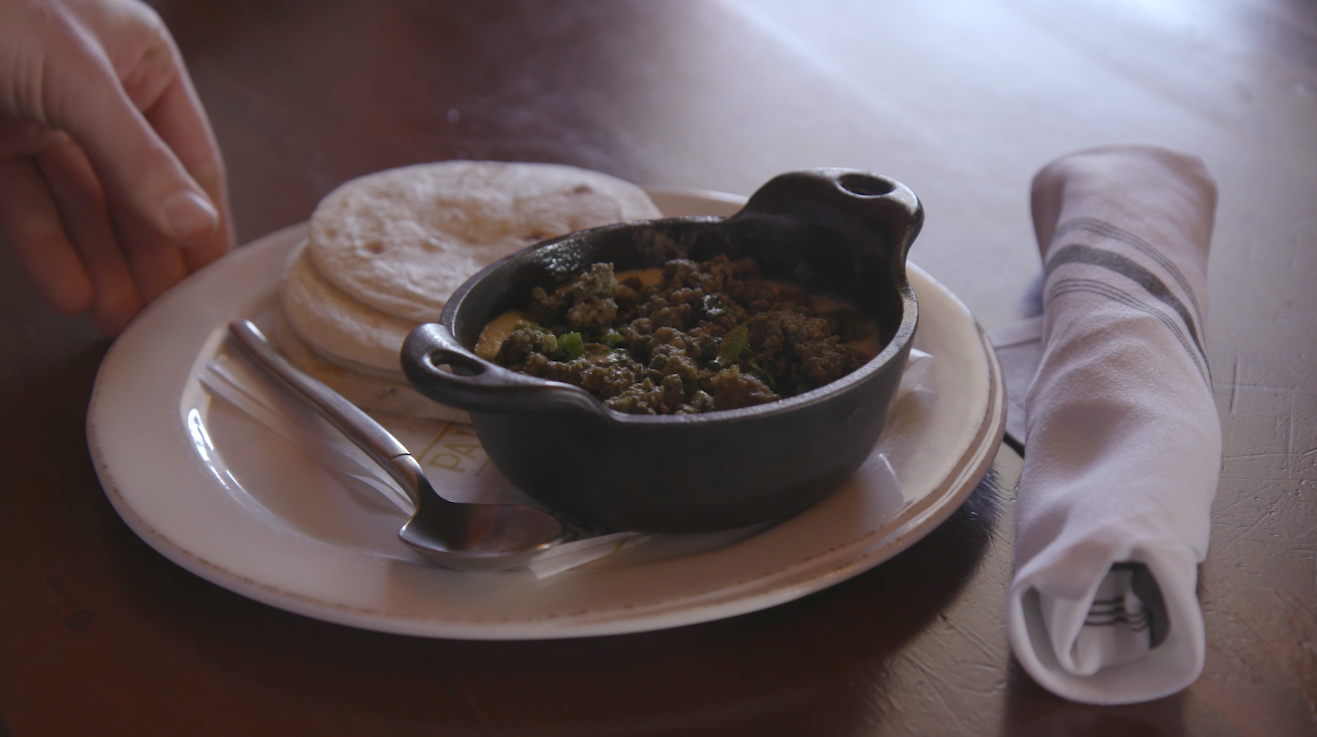 The dudes paired their delicious food with a Doña Chela beer, made by a Minnesota beer company that prides itself on supporting their local Latino communities.
Steven thought the queso fundido had the right texture, the right temperature, and the right flavor. It was perfect.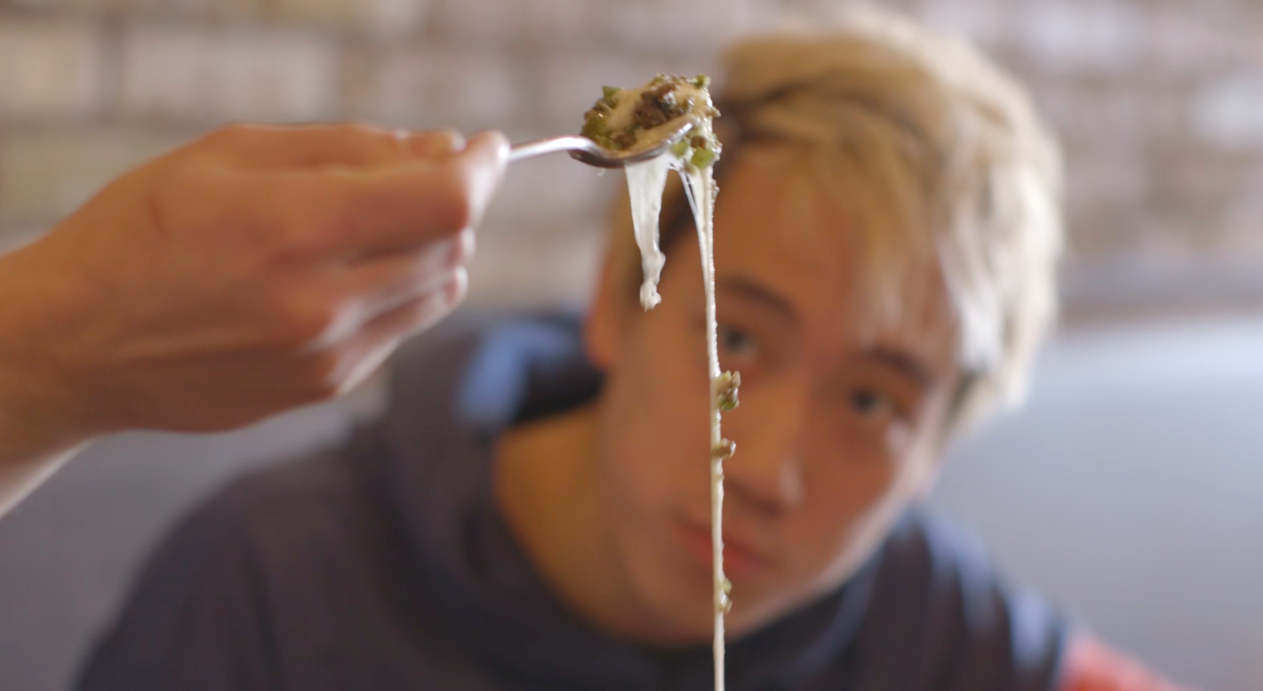 The tortillas were also on point. Steven made an interesting observation: "Tortillas are awesome, because they're both plates and foods." LOL!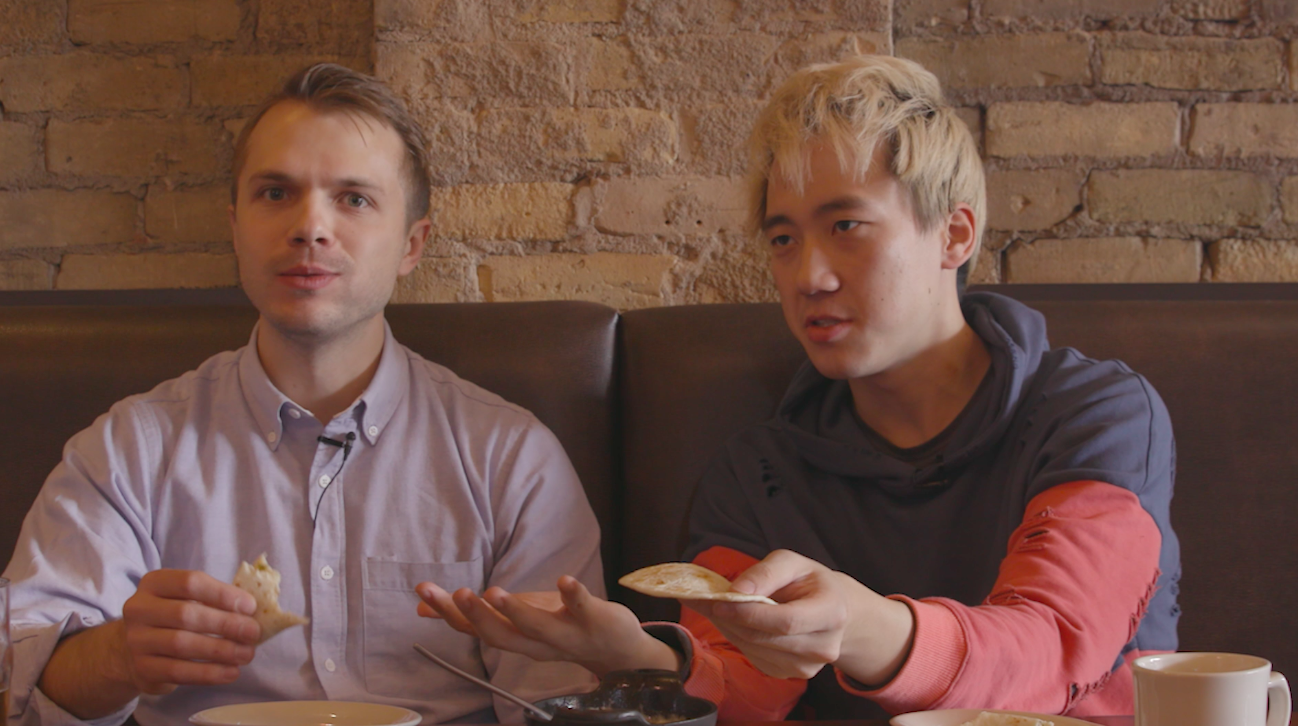 Next on their itinerary of delicious Super Bowl foods was Revival Fried Chicken.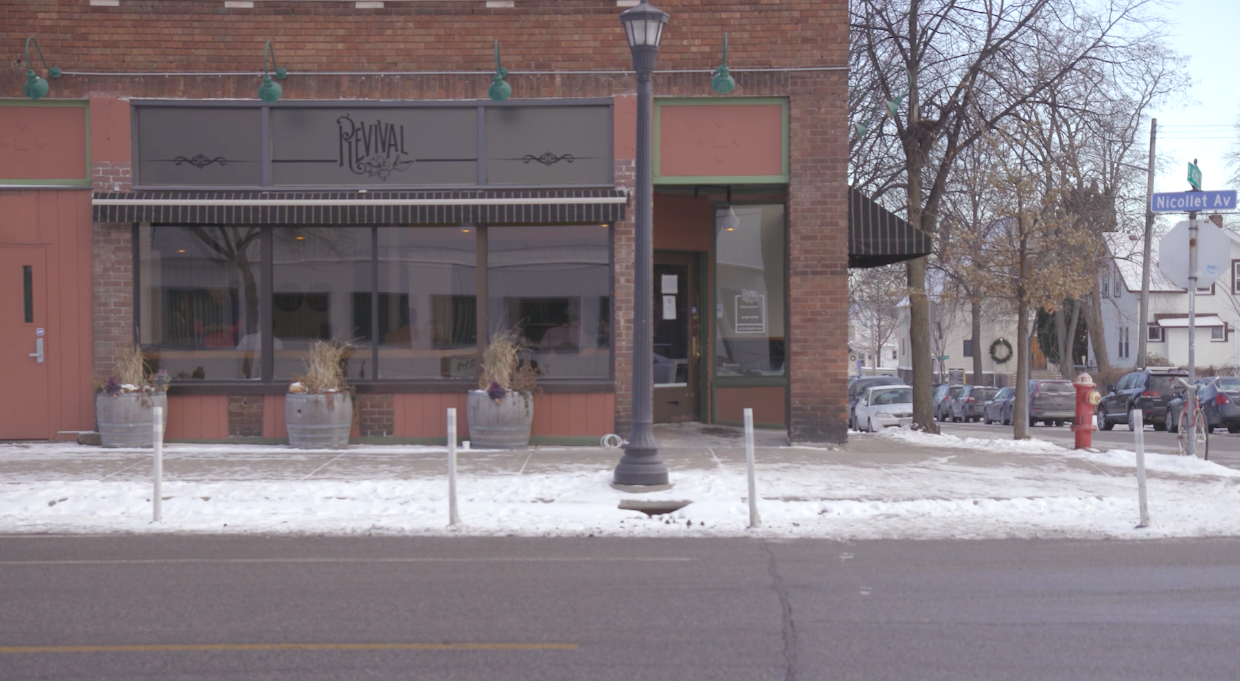 He warned the guys that there was no way around it. They were going to sweat when they bit into this perfectly golden-fried chicken cooked in a sauce made of chili powder and hot peppers blended with lard. Who-what?
Andrew and Steven drank some booze with their food here, too. They had some sparkling wine called "Revival," just like the restaurant.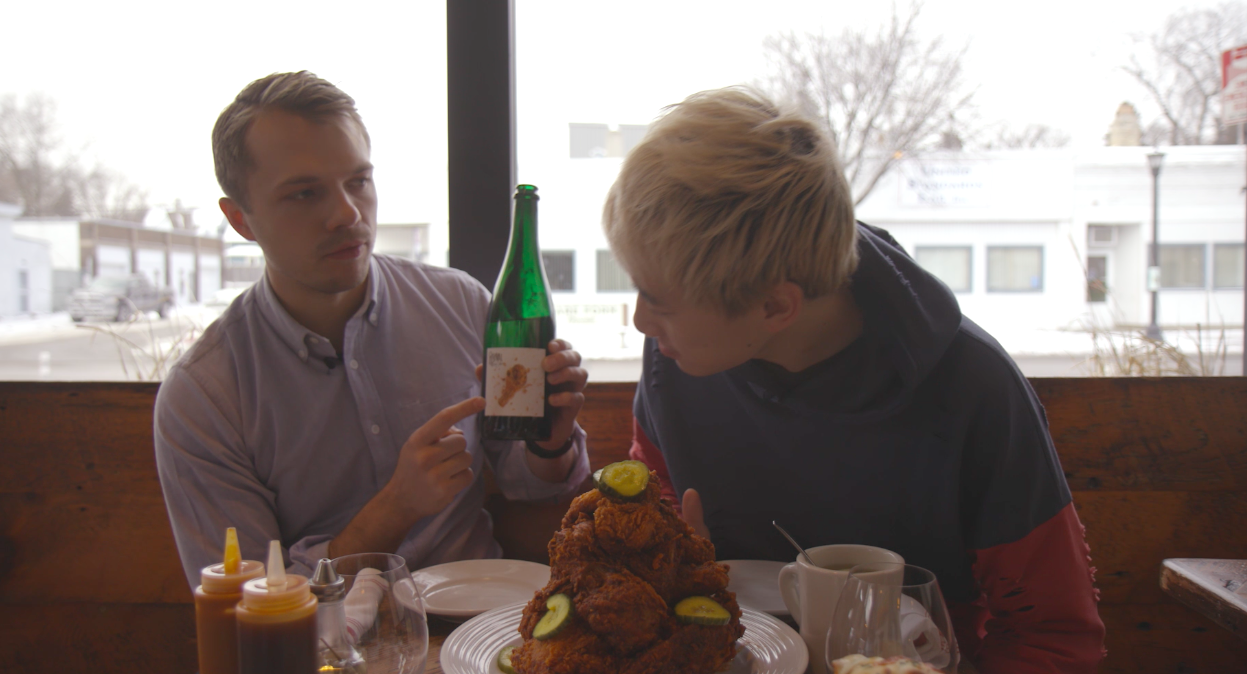 As soon as Andrew bit into the chicken, there were instant tears!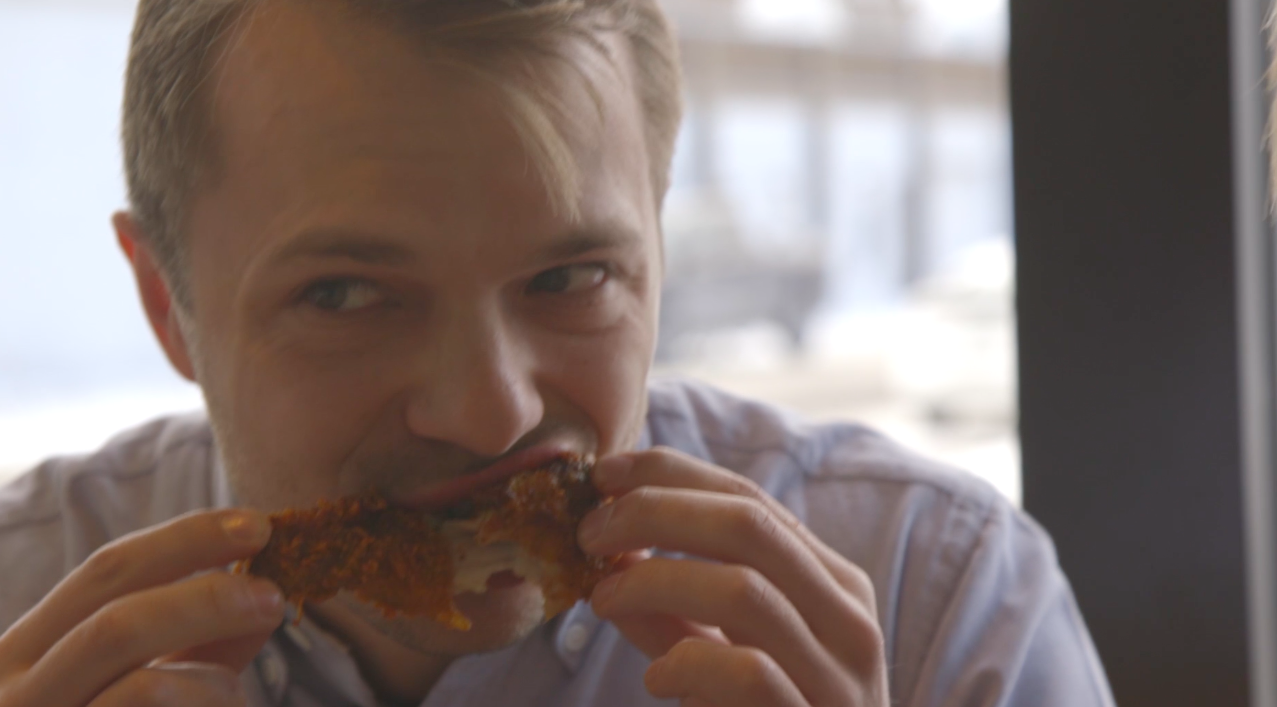 Then there was the mac and cheese with the golden brown crust at the top that was to die for.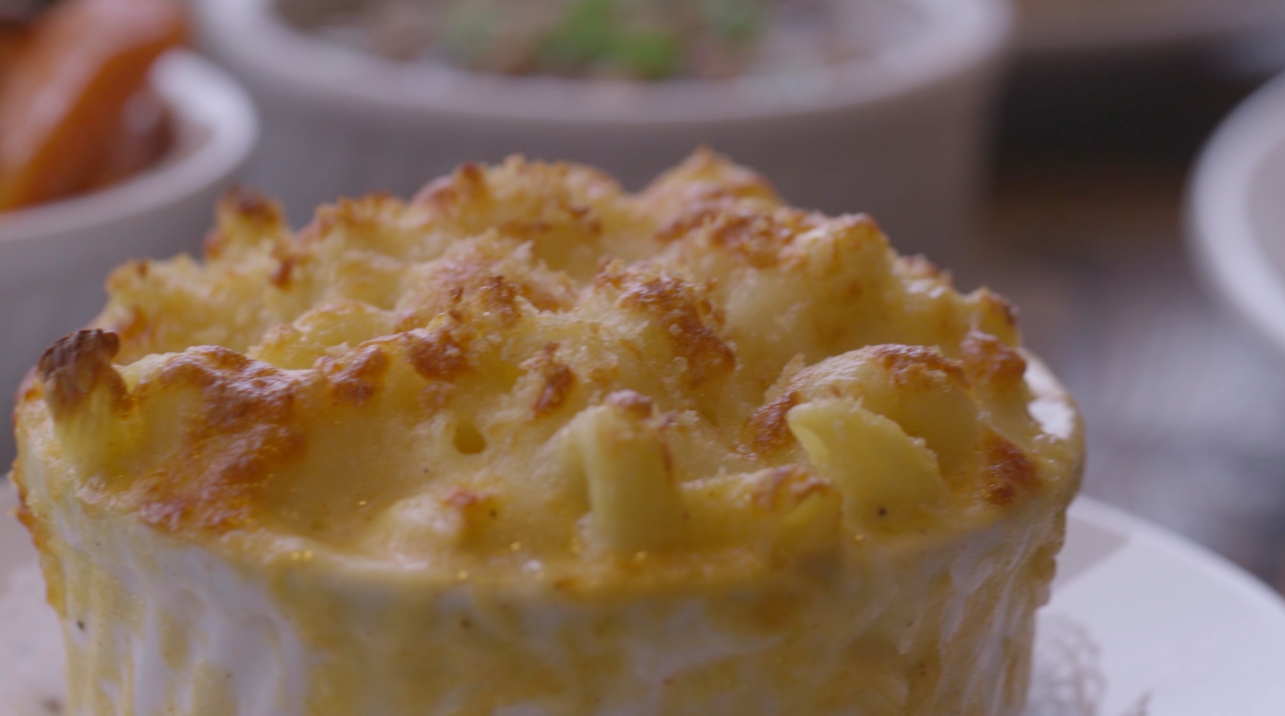 Amazingly, Revival had an even hotter sauce that they call "poultrygeist," because it's made with ghost peppers. Sounds about right.
The last stop on their tour of tasty Super Bowl foods in Minneapolis was at the Chowgirls Killer Catering headquarters, a company that focuses on local and organic foods.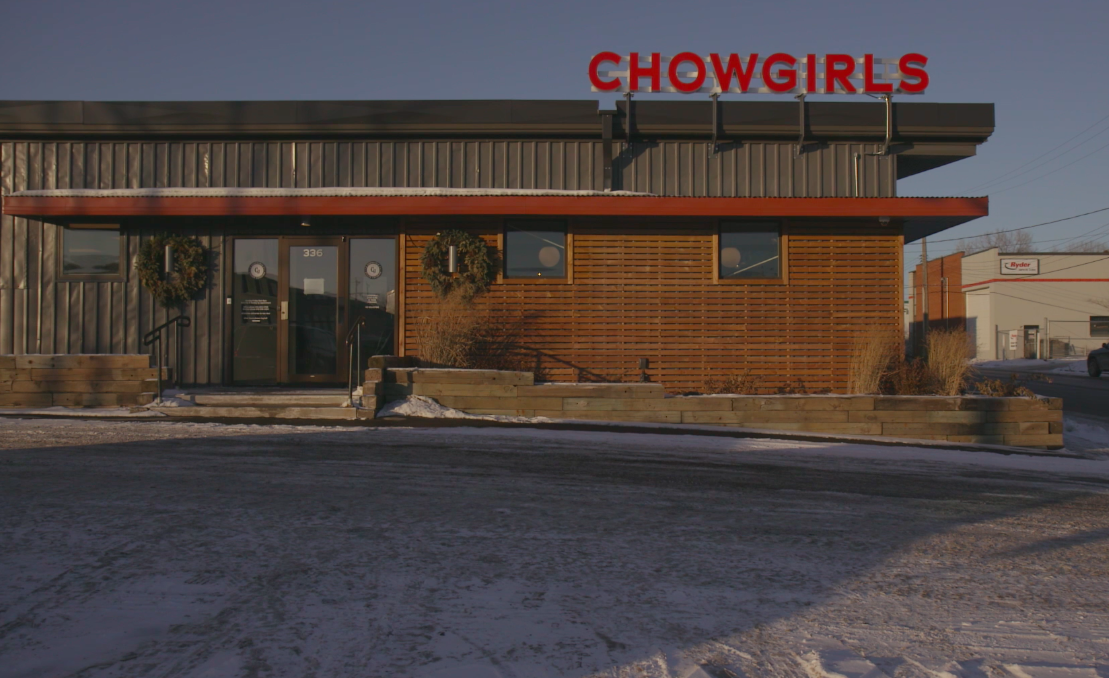 The two owners laid out a freakin' feast fit for kings for the guys at the place they rented in Minneapolis. Lucky!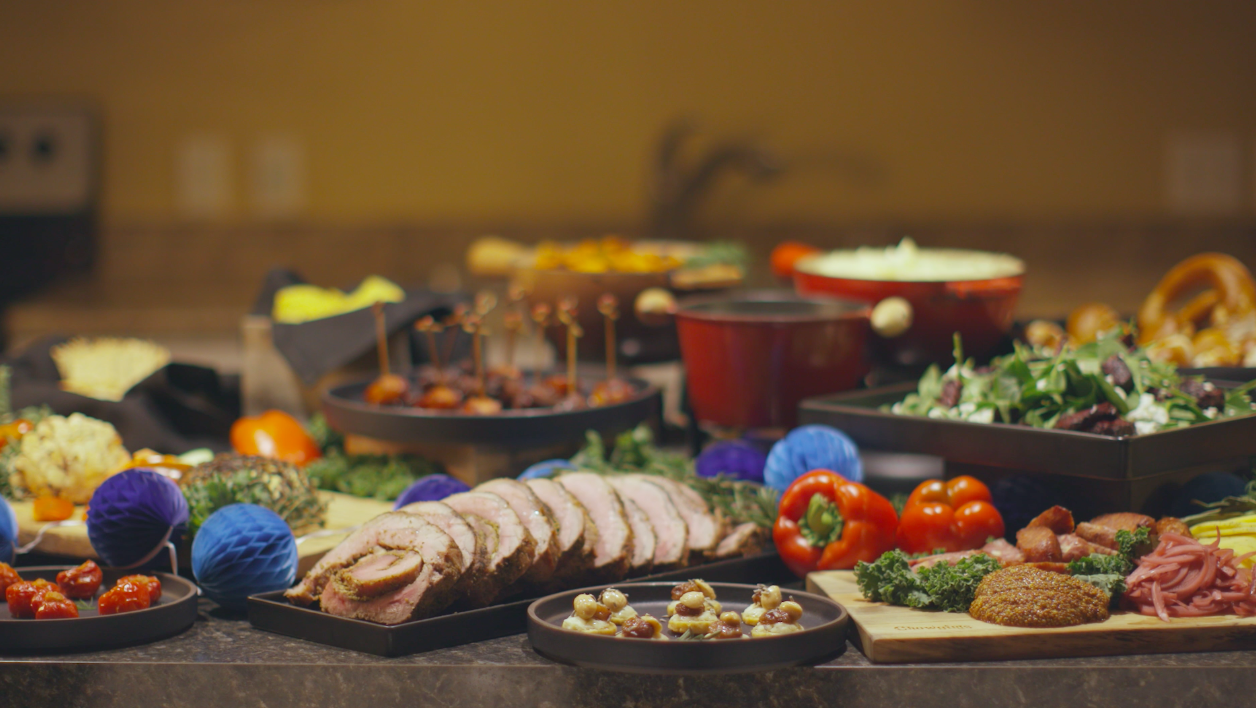 Game on! (Pun intended.) Andrew and Steven started off their feast with the sausage.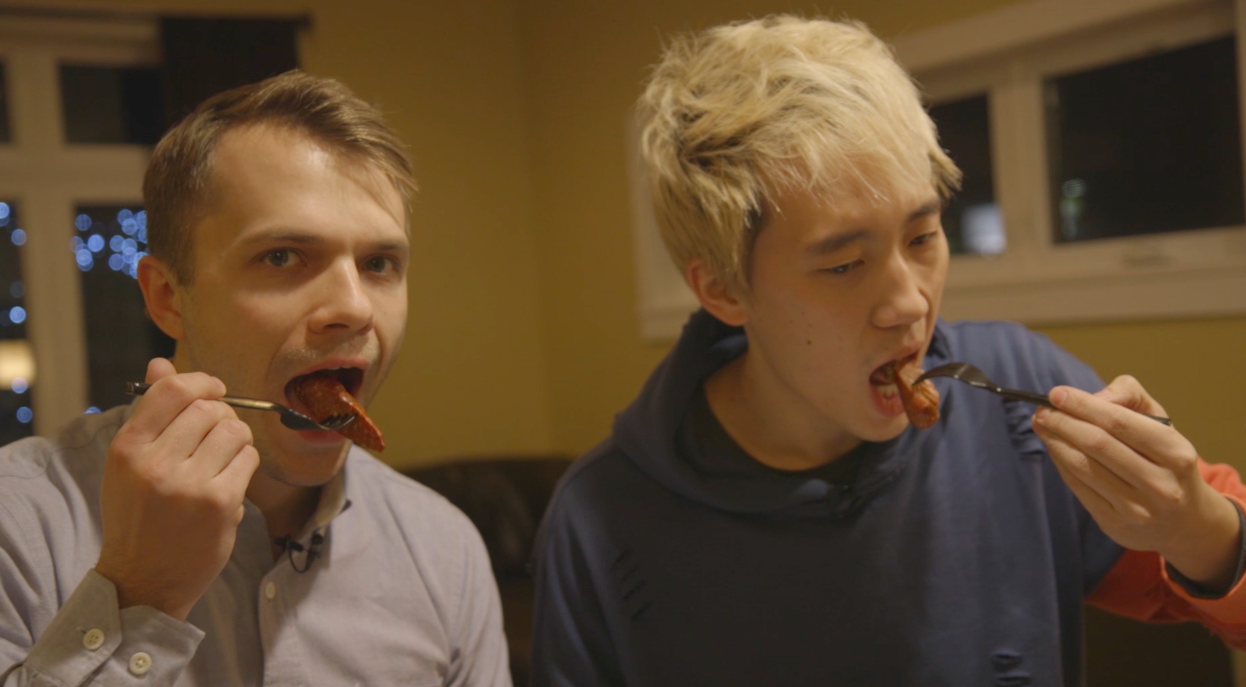 Then they moved on to bacon-wrapped water chestnuts and dates in a tangy barbecue chili sauce.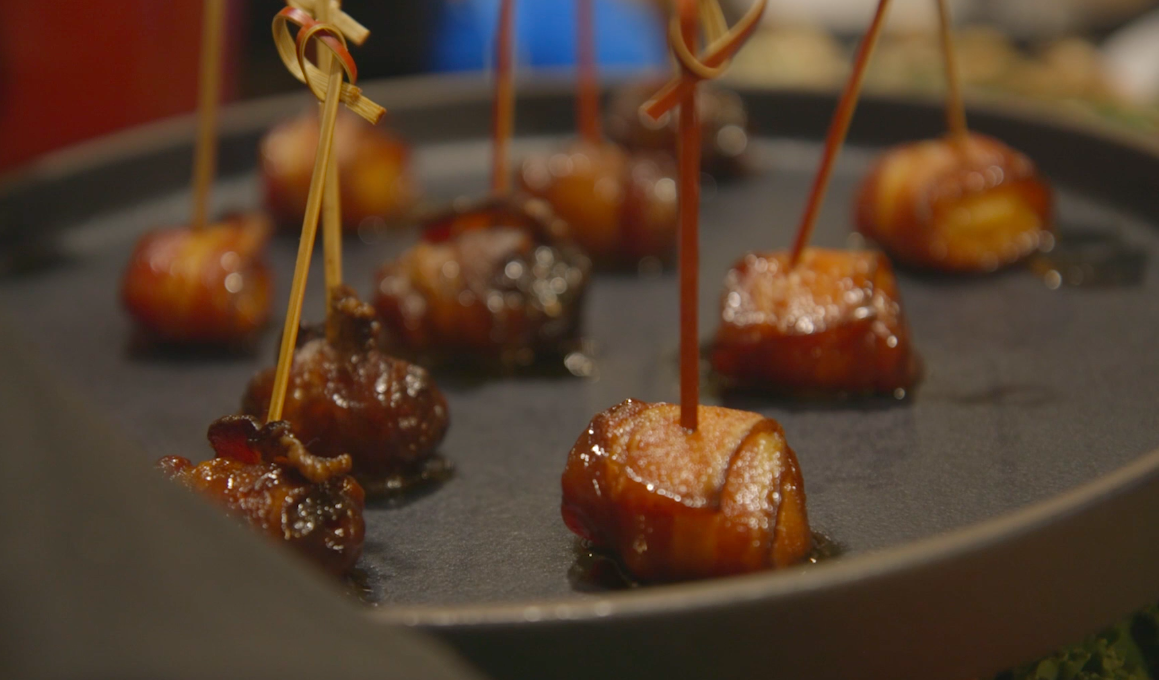 They also sampled some sweet and spicy pickled peppers stuffed with seasoned sweet potato.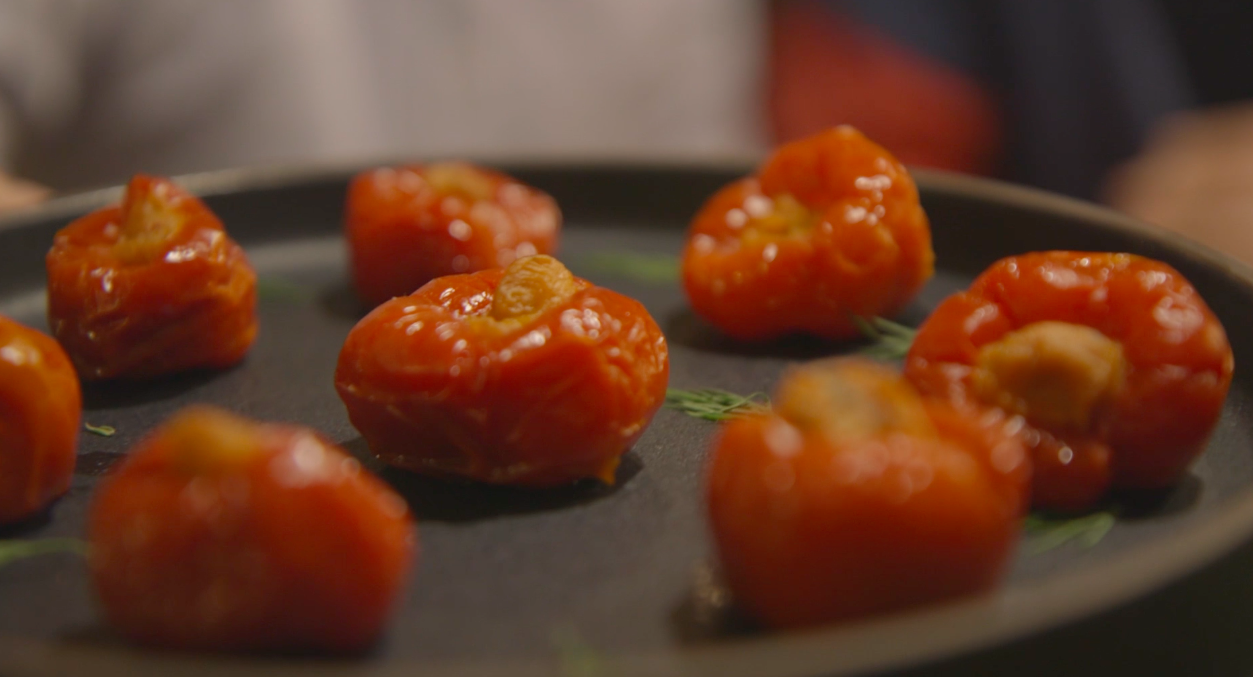 And they couldn't forget the cheese balls! One of them was made with a Bloody Mary seasoning. I'm dead.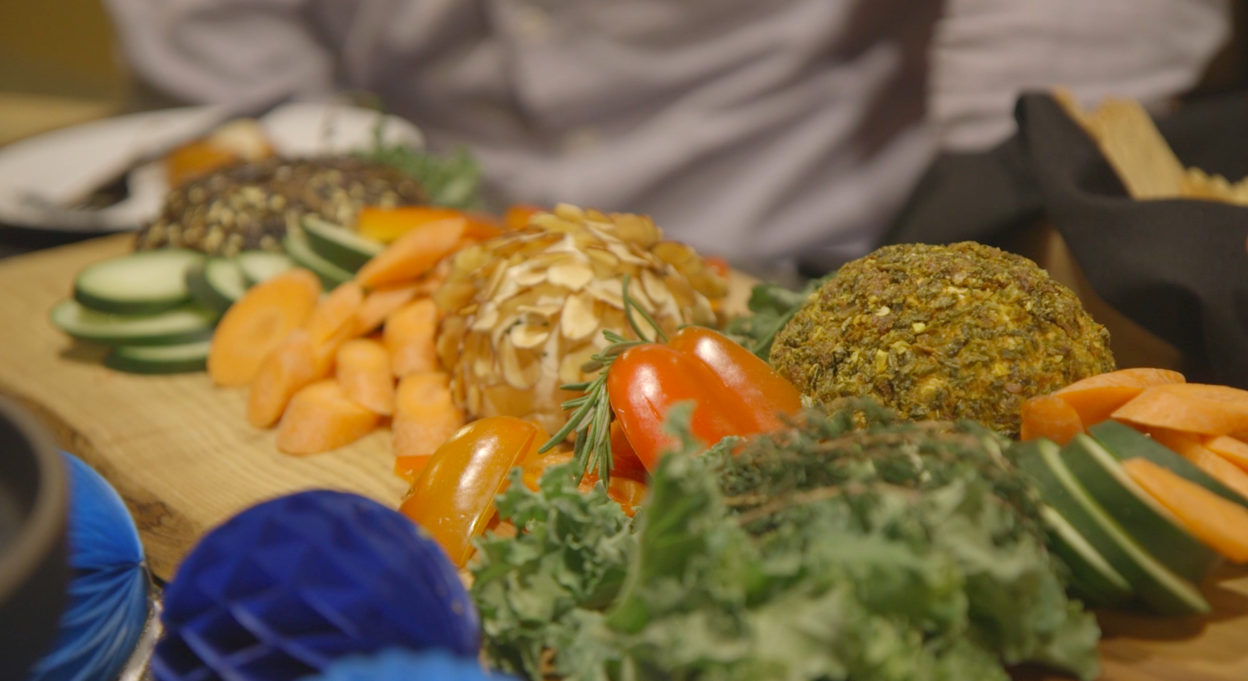 They decided to change the pace by chowing down on a bit of salad, because they still had a couple of more things to try.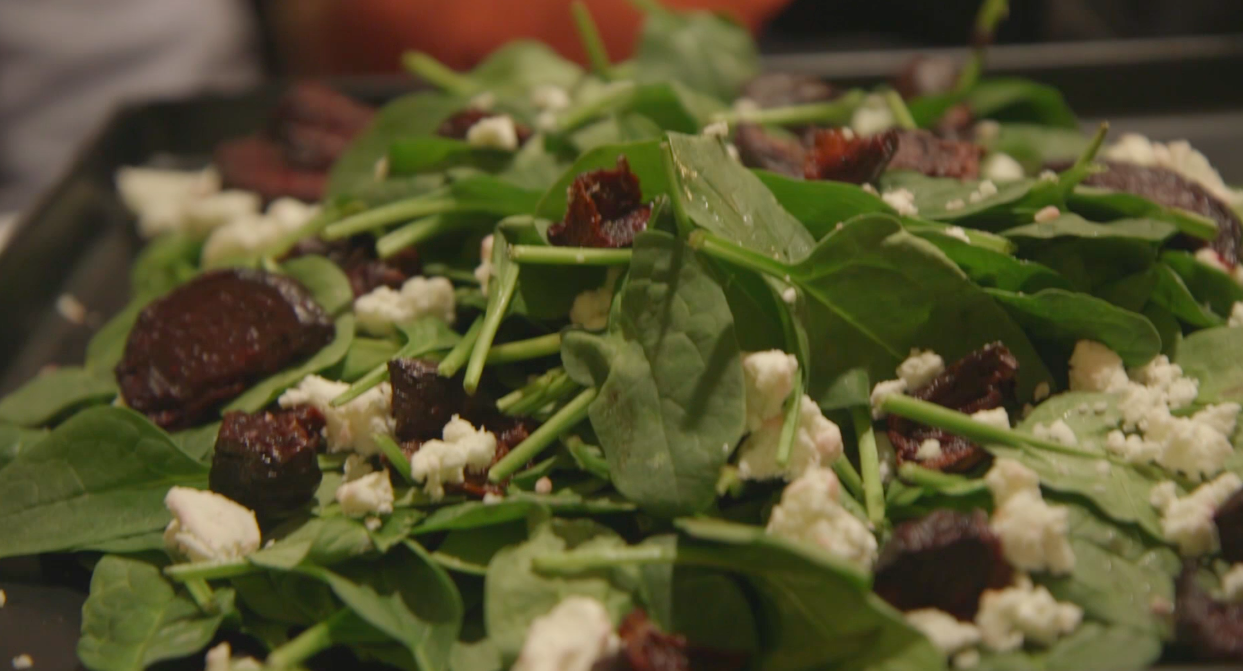 Then it was time for the pork, sweet potatoes, and mashed potatoes, ya'll.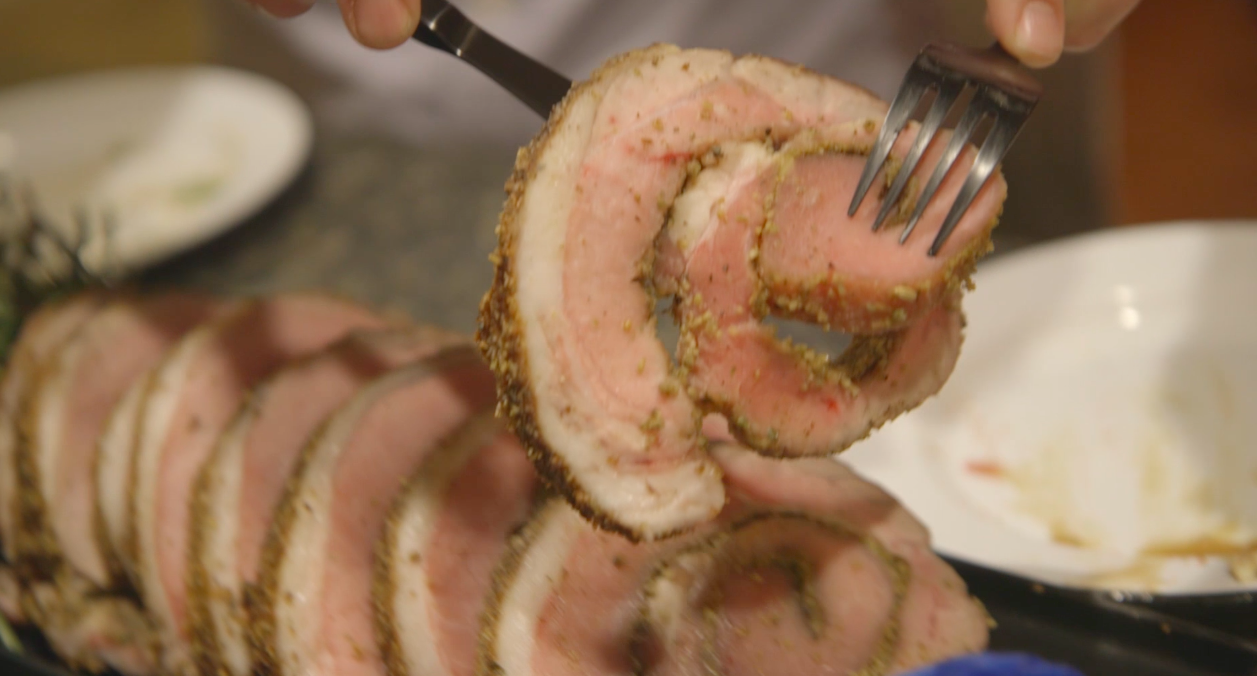 At the end of the day, when it came to deciding which place was the most "worth it" for what it cost, it was hands down Revival Fried Chicken for Andrew.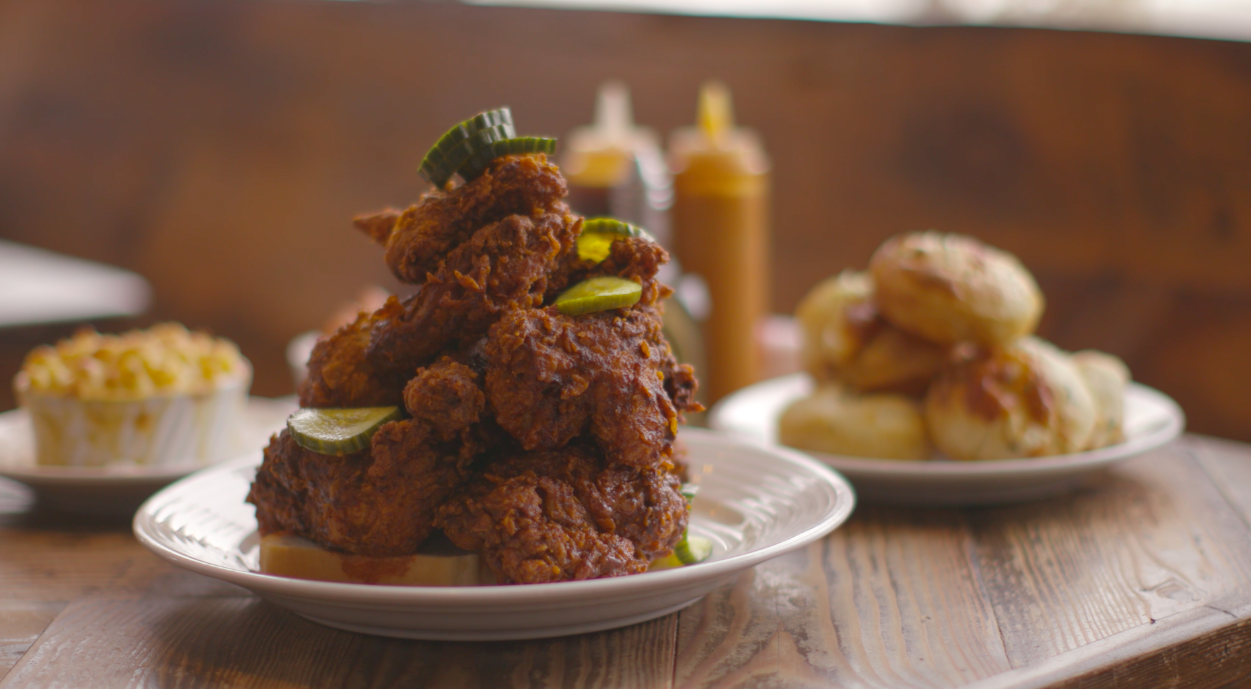 Steven went with Chowgirls Killer Catering.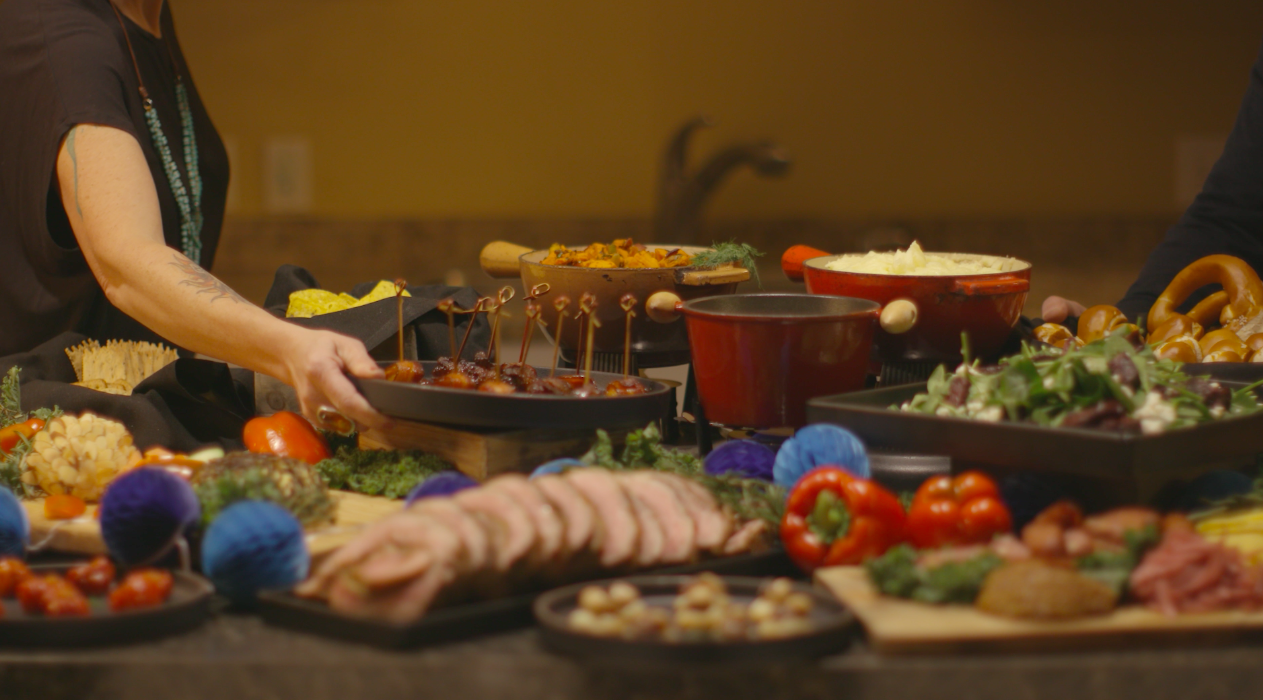 Oops. Something went wrong. Please try again later
Looks like we are having a problem on the server.
Which one of these three mouthwatering options would you go for on Super Bowl day?