Steven is back at it again taking people on crazy adventures, this time with help from Fox's new hit show, Love Connection. Rather than a food adventure, he decided to take two love birds on three different dates all different prices to see which one they preferred.
Steven decided to take Helen and Ryan (yes, Ryan from BuzzFeed Unsolved) on this magical journey with him.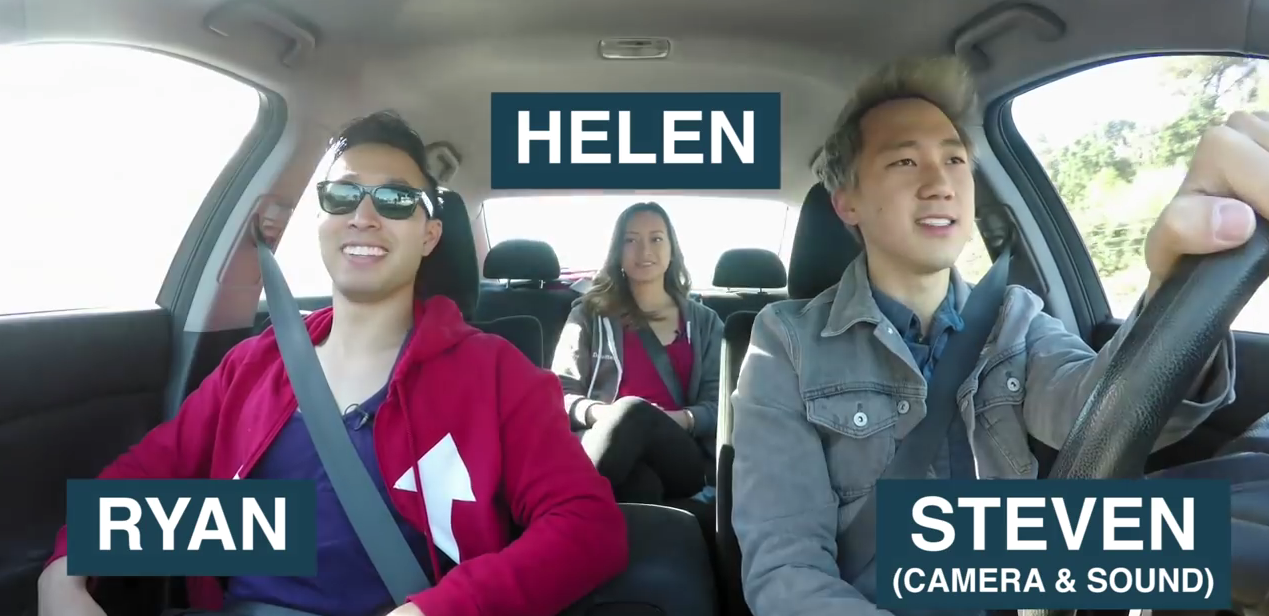 He explained that they would be going on three different dates at three different price points.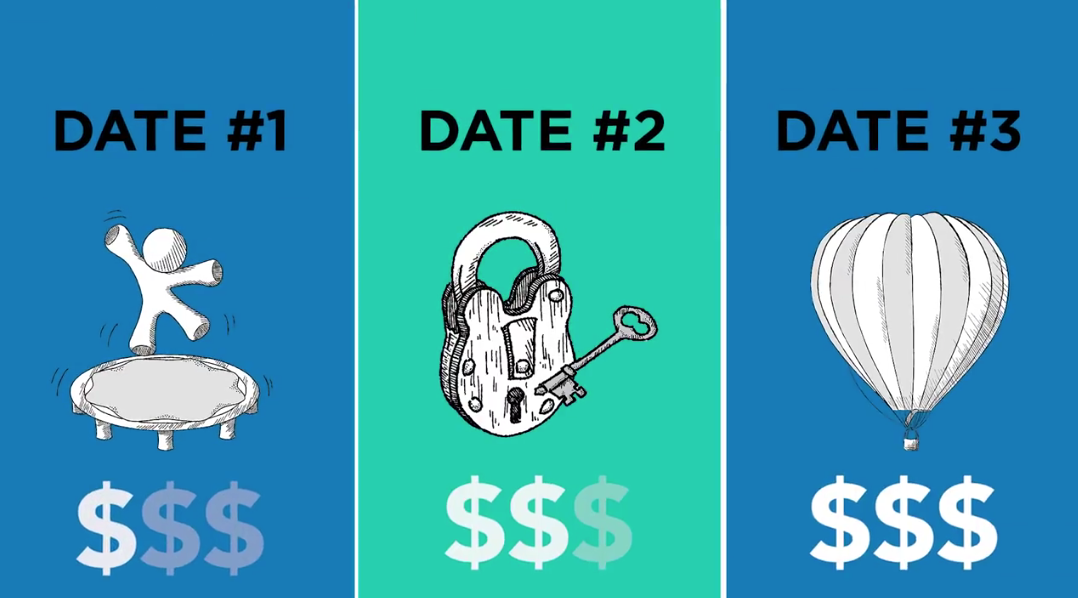 Their first date was at Sky Zone, an indoor trampoline where a 30-minute session for two people was only $22 bucks.
Things definitely got competitive when they played indoor dodgeball and had a dunk contest.
But they both agreed that they had a great time but would've enjoyed it more if they went with a bunch of people.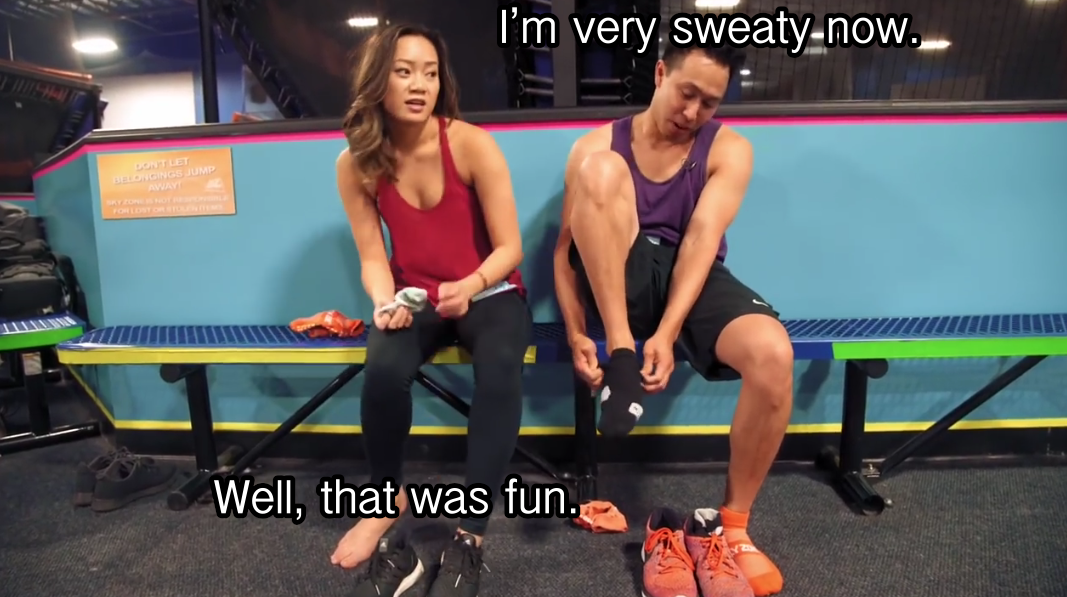 Their second date was planned by Love Connection's host, Andy Cohen. And he really wanted to see if their love could withstand the test of time by bringing them to: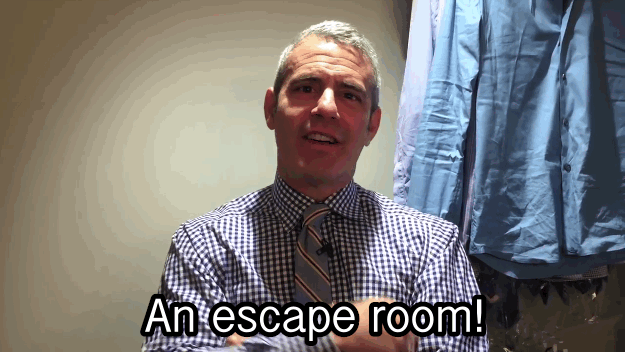 The date in total was $100 dollars...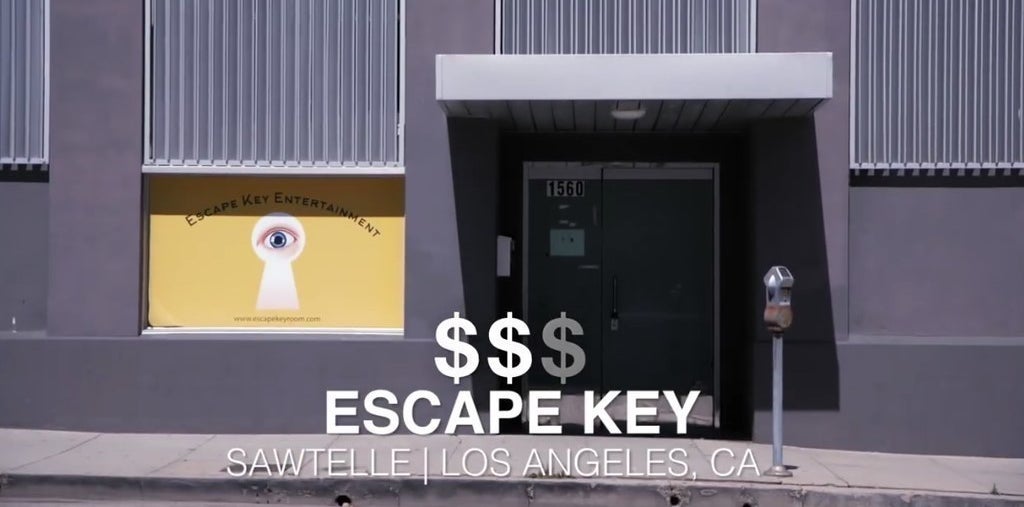 ...but would test out their communication skills and patience.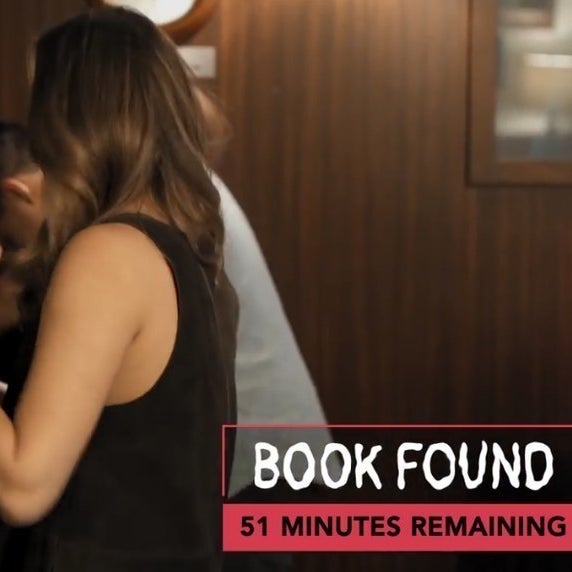 Don't worry though, they escaped and their relationship was fine. If anything, this date really validated they worked well as a team.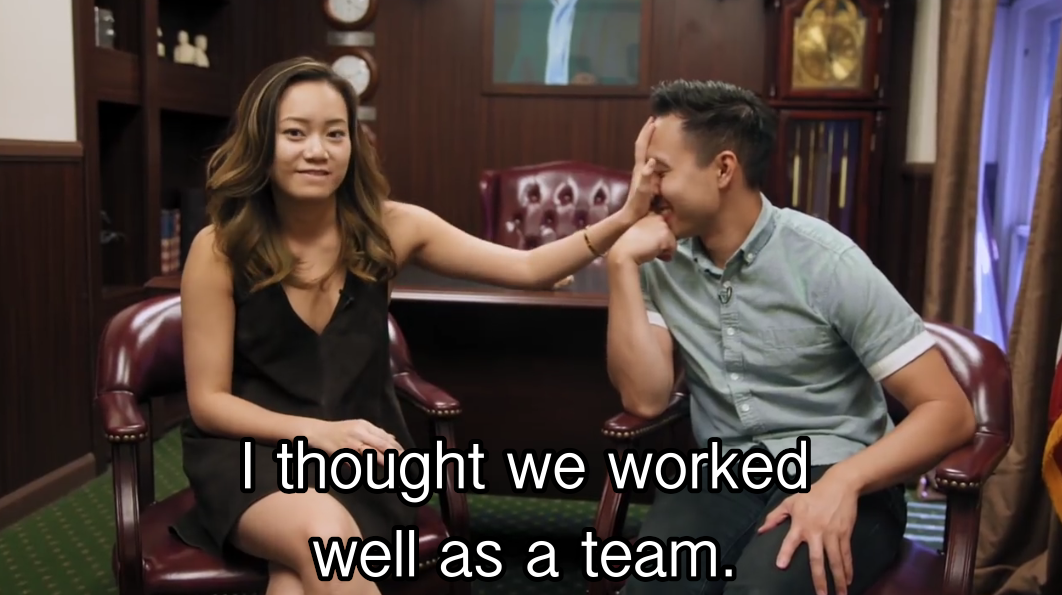 The final and most expensive date was $1,160. But it was definitely worth it because they would be in a hot air balloon looking over Temecula valley.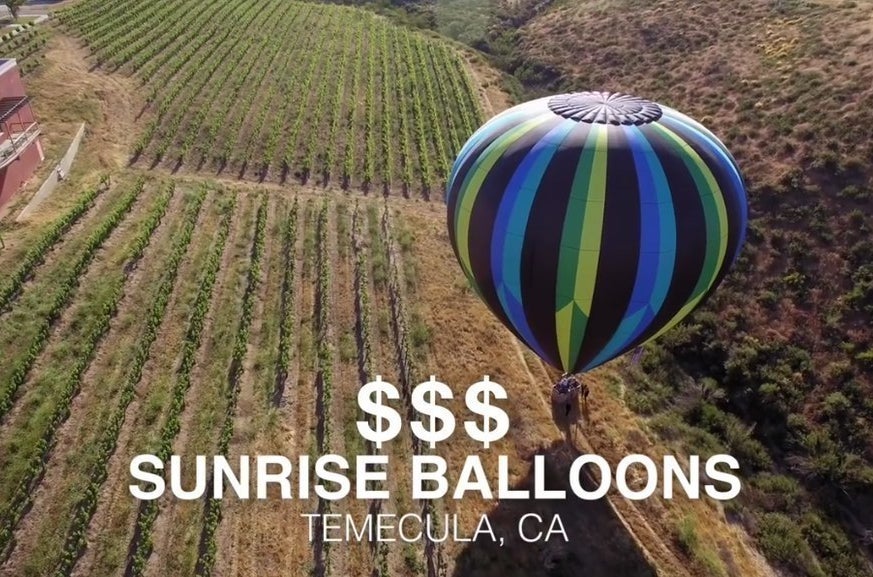 It didn't really sit well with Ryan though.
And even though Ryan was deathly afraid of heights, he just drank all his fears away...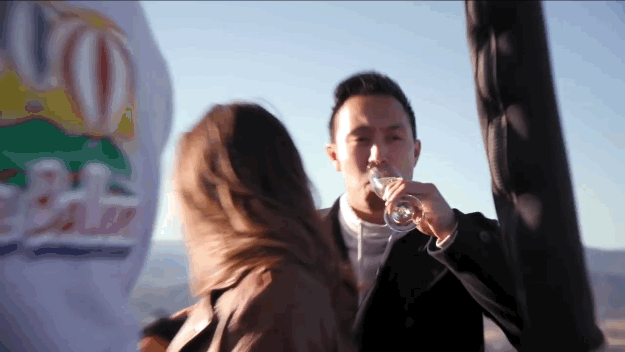 ...and eventually got over it and enjoyed the view.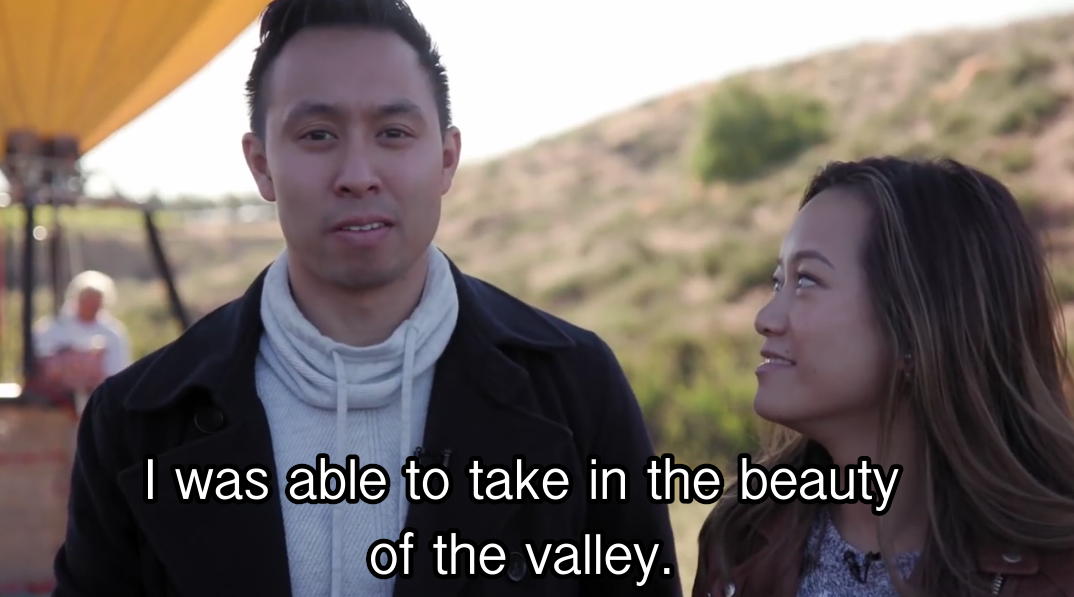 And once everything was all said and done, they both agreed all three dates were fun, but the Escape Room was definitely most worth it.