1.
It's a bird! It's a plane! It's a super distracted employee!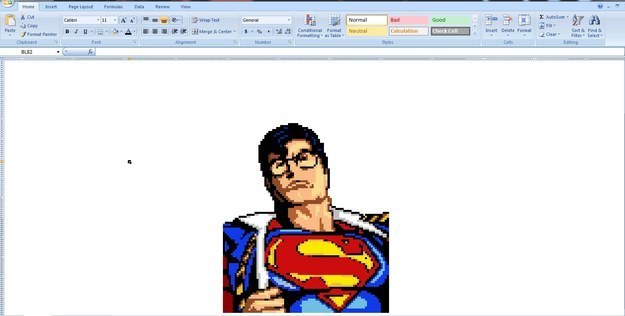 2.
Statistics that predict who's more likely to come out victorious in a boxing match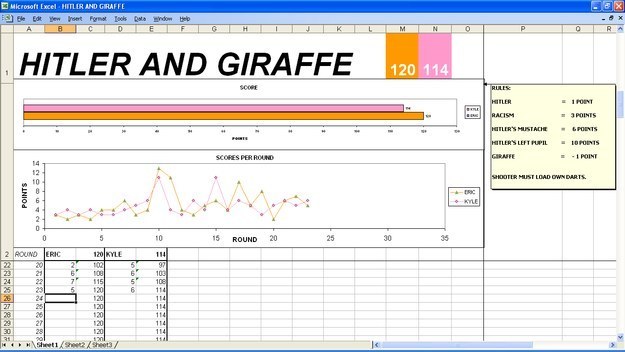 3.
Plot out your girlfriend's menstrual cycle

4.
A reminder to be unproductive in the morning this semester instead of in the afternoon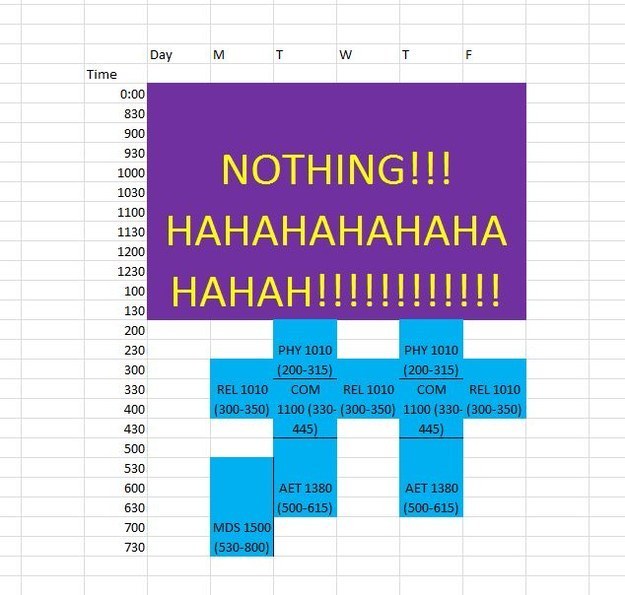 5.
Keep track of why your wife says 'No' to sex.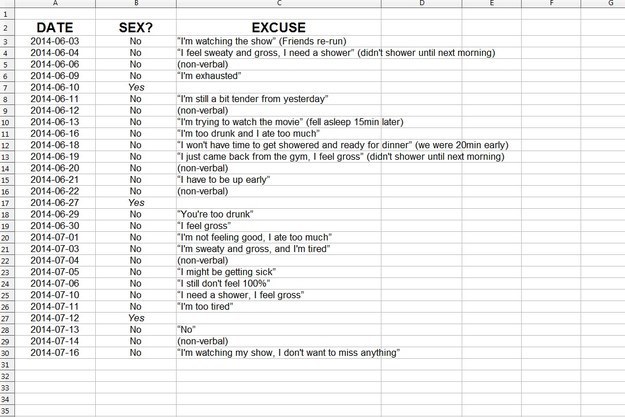 6.
This parody of the above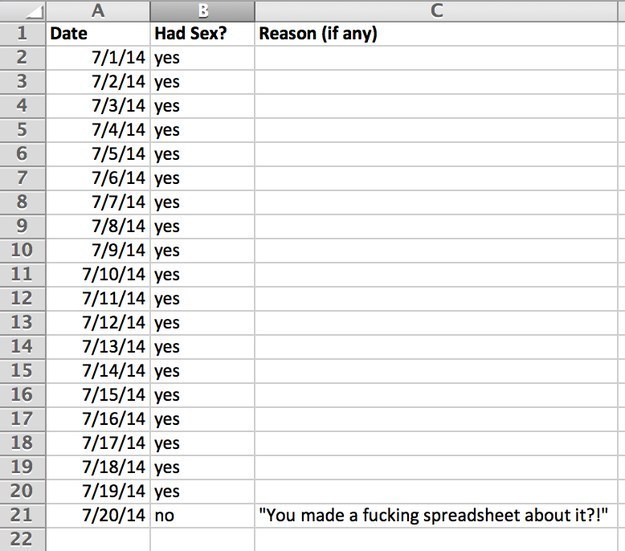 7.
Excel wasn't built to handle this much enthusiasm about spreadsheets...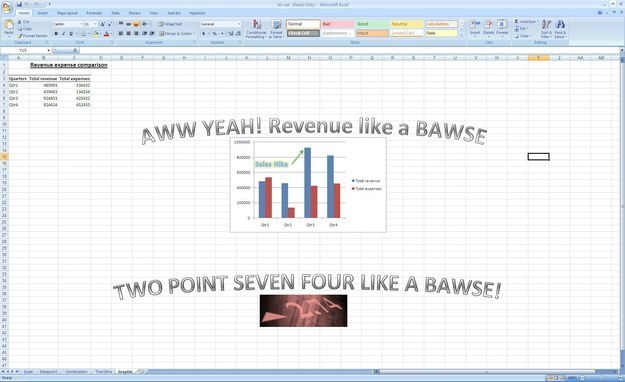 8.
Can't mentally keep track of all of your Match.com dates and any additional comments? PUT THEM IN A SPREADSHEET!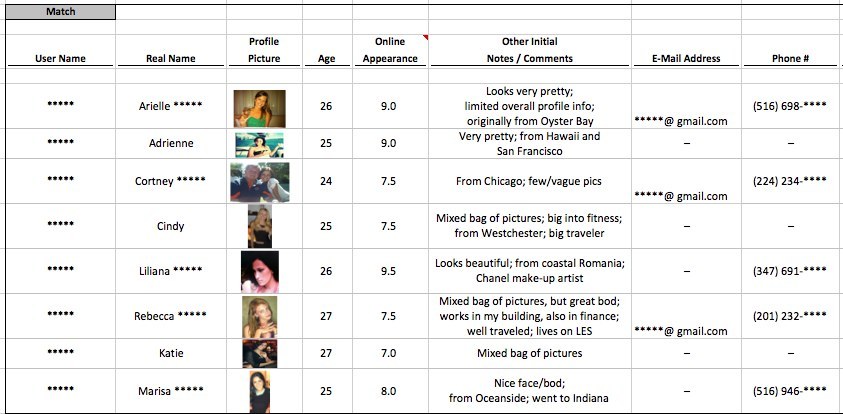 9.
Kelly Rowland texting her boyfriend with a Nokia phone from 2002 that somehow has Microsoft Excel on it.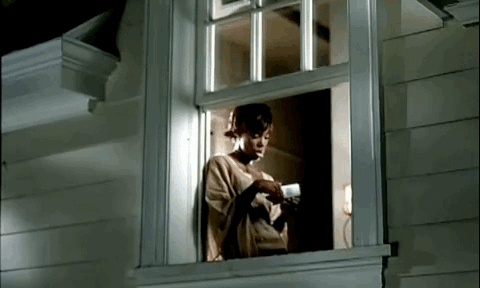 10.
The guy who's having such a miserable day that his graph title is in denial.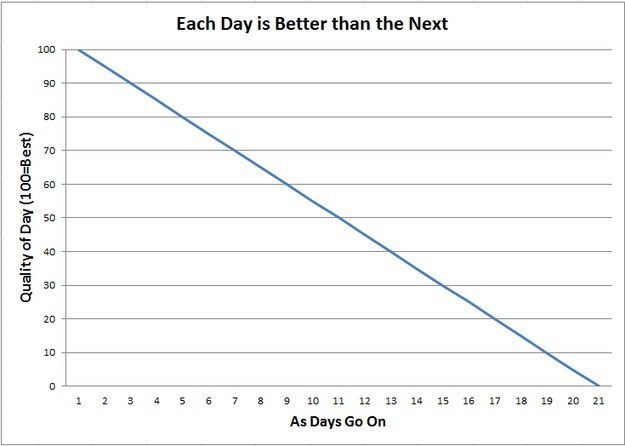 11.
They're resorting to stating the obvious now via graphs.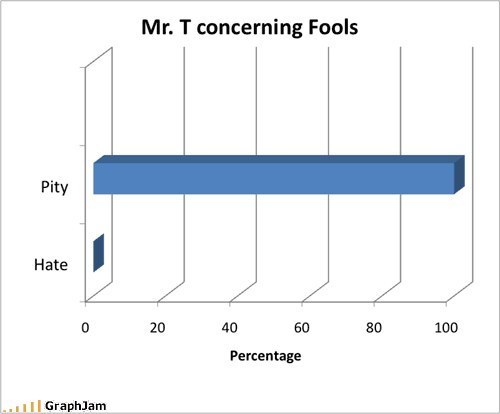 12.
Many scientific breakthroughs were made that day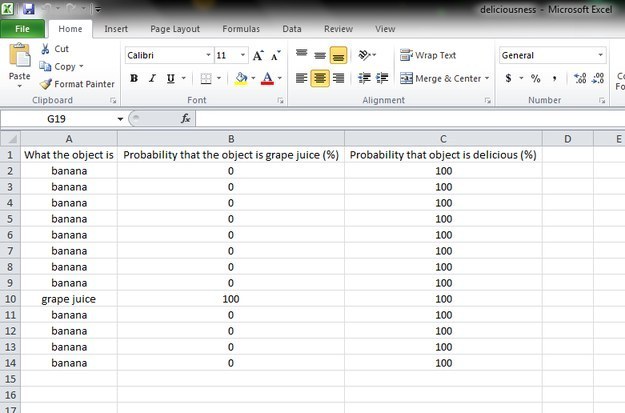 13.
Using Excel to finish your song lyrics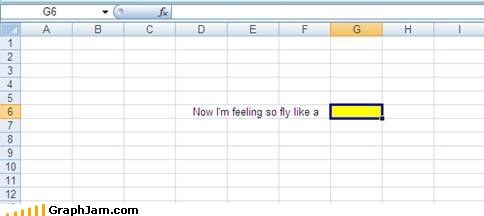 14.
These results were just as they suspected: M&Ms are 100% delicious and are 0% grape juice.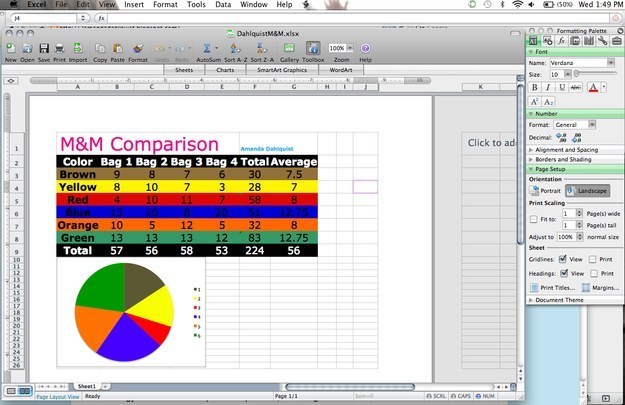 This post was created by a member of BuzzFeed Community, where anyone can post awesome lists and creations.
Learn more
or
post your buzz!